7 Music Festivals in the PH to Anticipate Yearly
7 Music Festivals in the PH to Anticipate Yearly
Among the many things to do in the Philippines is to attend local concerts and music festivals. It enables everyone to gather around and watch known bands in the local and international scene.
With the booming local scene, music and arts festivals have been popular to the point that these became one of the most anticipated events in the country.
This is why we've listed down 7 music festivals known to most Filipinos that everyone should experience.
Wanderland Music and Arts Festival
Deemed as one of the best music festivals there is in the country, Wanderland Music and Arts Festival is a yearly tradition for most festival-goers of all ages.
Brought by Karpos Multimedia in partnership with Globe Telecom, it is known for having different themes every year and features a line up of international and local bands and artists.
Also read: Wanderland Festival 2019 Takes You To Another Dimension Of Everything Magical
Where: Filinvest City Events Grounds, Alabang, Muntinlupa City
Website: wanderlandfestival.com
Malasimbo Music and Art Festival 
What makes Malasimbo Music and Arts Festival enjoyable is its beach-side music party, adding fun to the spectacular performances of different local artists and bands.
This event promotes the environment and its sustainability by having its festival outdoors such as grassy areas, beaches, and especially on the bottom of Mt. Malasimbo in Puerto Galera, Mindoro.
Also read: What to Expect at This Year's Malasimbo Music and Arts Festival
Where: Puerto Galera, Mindoro
Website: malasimbo.com
Pulp Summer Slam
Founded and produced by Pulp Live World Productions, Inc., Pulp Summer Slam is one of the sought-after music festivals of the Filipino Metal community. It highlights local and international rock and metal bands.
They feature big rock bands every year and also include an occasional line-up of other genres like hip hop, ska, reggae, and pop-rock.
IMAGE Pulp Summer Slam
Also read: Slayer to Headline Pulp Summer Slam This March 2019
Website: www.pulpsummerslam.com
Hydro Manila Music Festival
Hydro Manila Music Festival 2019 official aftermovie

HYDRO Manila Music Festival 2019 official aftermovie by Stolen Shots#WeMakeItRainCreative Director/EditorsKurt PadillaEdriel GarciaRalph CondeVideographersKurt PadillaRen MaximoEdriel GarciaRey John TablanteShaunn Mari Zapanta LoretoVirCedric De SagunHenderson Bench FranciscoTom Alenn CruzNathaniel DebilMarco JavierVince Manuel Romero Catacutan

HYDRO Manila Music Festivalさんの投稿 2019年9月9日月曜日
Said to be one of the biggest and most awaited events for party goers and music lovers in the country is Hydro Manila.
This annual music festival features a plethora of local and international artists from all genres. They are also known to celebrate music while having fun with water.
IMAGE HYDRO Manila Music Festival
Also read: Get Ready to Party and Celebrate Music at the Hydro Manila 2019
Website: www.hydromanila.com
Facebook: HYDRO Manila Music Festival
Chroma Music Festival
We are so grateful for all the love and support you gave us for #Chroma2019. Here are some of the epic highlights that you shouldn't miss out! 💥Co-presented by:Tanduay IceOfficial Chroma Partners:Vanity ClubSM TicketsCleanStar Dental FlossJägermeisterEvian Facial SprayevianFubu ManilaJCE Inflatables and Party NeedsISLAND GASMonster EnergyAyala Malls CircuitMedia Partners:Monster RX93.1PAGE ONEPhilippine ConcertsHey ManilaTigaSouth Ka BaNMRRAVE.PH8List.phUNCOVR.COManila Concert SceneEDM PhilippinesGang Vibes PhilippinesFor the benefit of:Yellow Boat of Hope FoundationAfter Movie Credits to:Francis IldefonsoThank you #ChromaNation and to our great #ChromaPartners. See you all again this #Chroma2020 expect more because we will celebrate our 5th Year Anniversary. #ChromaMusicFestival#Chroma2019#ChromaXTICE

Chroma Music Festivalさんの投稿 2019年5月5日日曜日
Get your adrenaline pumping for music and arts in Chroma Music Festival, a yearly music festival that celebrates music with a flare of color. It showcases live performances that last up to 12 hours of non-stop dance and music, plus an open field for side activities like obstacle courses, giant slides, pit ball, and more.
Also read: Chroma Music Festival on April 6
Facebook: Chroma Music Festival
Rakrakan Festival
Launched in 2013, Rakrakan Festival is an OPM music festival created for local artists and their fans. They promise a one of a kind OPM Festival experience for everyone as they run all live performances on different stages.
Apart from music, it also caters to art and sports enthusiasts with their line up of exhibits and competitions.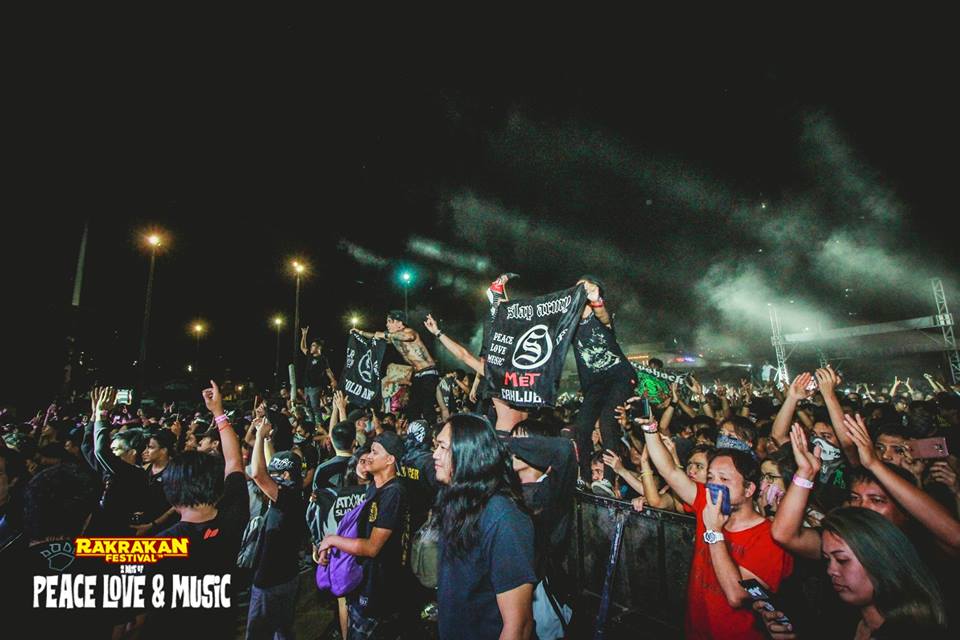 IMAGE Rakrakan Festival
Also read: Get Ready for the Biggest Rakrakan Festival 2019!
Facebook: Rakrakan Festival
Fête de la Musique
Fête de la Musique or World Music Day is an annual music festivity that originated in France. It takes place every 21st day of June and is known as the most popular free music event celebrated in over 700 cities and 120 countries, including the Philippines.
It is not only for passionate musicians but also for those who want to share their passion for art and culture.
Also read: Fete de la Musique Celebrates 25th Anniversary with More Performances!
Facebook: Fête de la Musique PH
---
Updated as of September 19, 2019