What to Expect at This Year's Malasimbo Music and Arts Festival
Malasimbo Music and Arts Festival wanders to a new venue this year—situated in a lovely jungle paradise by the beach, White Beach, Puerto Galera this coming March 1 and 2, 2019.
The festival was traditionally held at an amphitheater along Mount Malasimbo, but this 9th year begs to differ with a bigger beach view.
Also read: Malasimbo Music and Arts Festival 2018: Why We're Going and So Should You!
#Malasimbo2019 will be set in a wild jungle paradise moments from our own private beach! Get ready for new stages and postcard worthy view this March 1-2. NEW VENUE SAME MAGIC #MalasimboMagic Ticket and Travel Packages available now! Visit www.malasimbo.com

Malasimbo Music & Arts Festivalさんの投稿 2019年1月22日火曜日
Nonetheless, the yearly festival retains its magic with a long list of artists performing the night away.
Since it has a bigger venue, expect more stages to feature more artists, with the Main Stage featuring jazz, soul, world music, and OPM.
Among the most-awaited local artists are IV of Spades, I Belong to the Zoo, Munimuni, Carousel Casualties, Dayaw, Extrapolation, Manolet Dario, Ian Lofamia band, and so much more!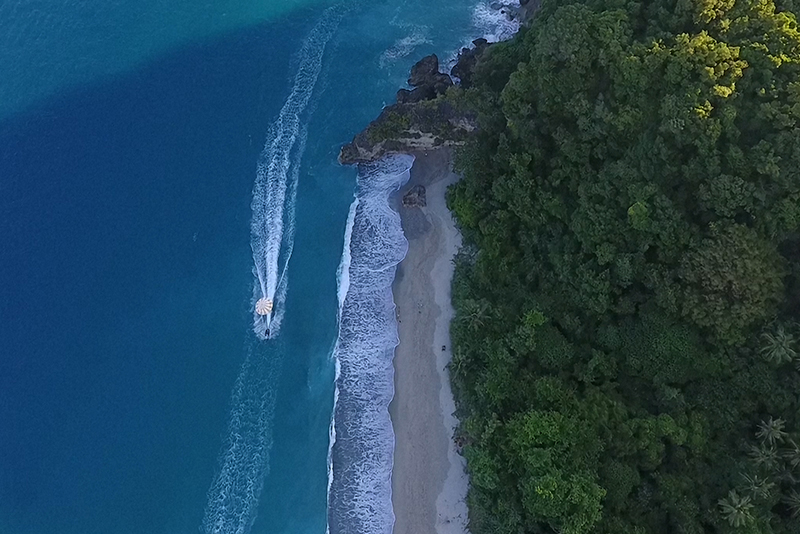 On the first day, attendees can expect Robert Glasper, along with music producer, keyboardist, and beatboxer Taylor McFerrin.
Ruby Ibarra, the Filipina lyrical rapper who impressed the whole Malasimbo crowd in 2018, will also come back this year with a full band. Welcome the CoffeeBreak Island, too, one of the popular bands in the ska, reggae, soul, punk and rock & roll scene in Manila.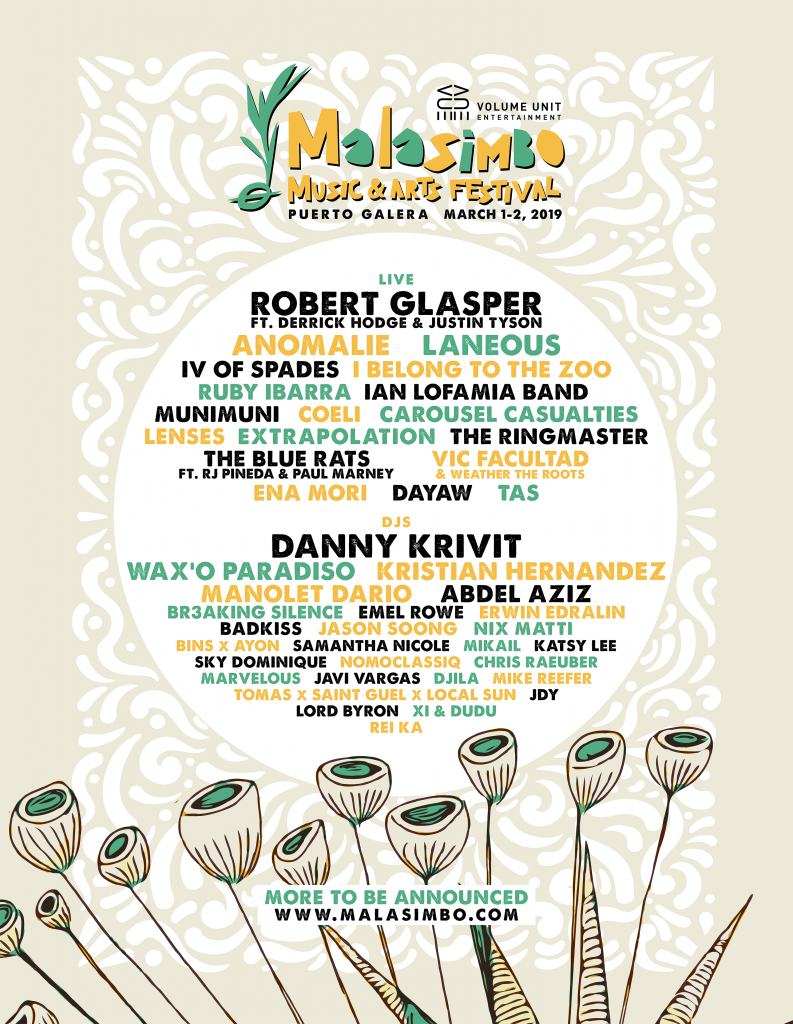 On the other hand, the DJ Stage will feature both local and international DJs such as Danny Krivit, Kristian Hernandez, Manolet Dario, Emel Rowe, Badkiss, Nomoclasiq, and more. The best part is that said stage will stay lively until early morning, just in time for the picturesque sunrise.
The Silent Disco Stage, meanwhile, will showcase three DJs of different music choices.
But the music is not all of it—Malasimbo Festival 2019 will also showcase the visual artistry of Leeroy New, Olivia d'Aboville, Agnes Arellano, Hohana, and Denis Lagdameo.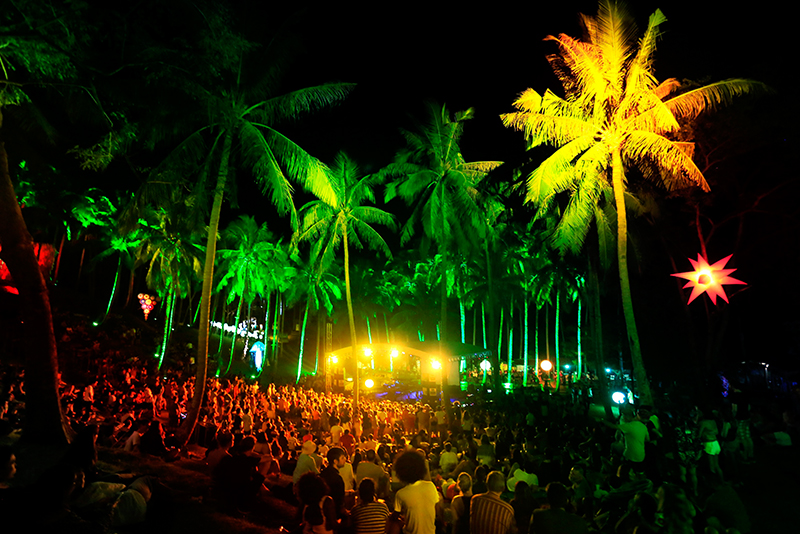 Further, Malasimbo Festival 2019 has partnered with AirTrav to offer all-inclusive travel packages for the attendees. These packages are highly customizable for everyone's convenience.
Also read: Must-try Activities in Puerto Galera
Ticket for March 1 costs Php 2,000, while for March 2 costs Php 2,500. You may also opt for a two-day ticket for only Php 4,000. To purchase tickets, go to www.buytickets.at/vuetix.
There are special discounts available for students and Puerto Galera residents. Children ages 0 to 6 can enter for free, while children ages 7 to 12 can get a 50% discount.
This family-friendly festival will also hold day activities that people of all ages will surely enjoy—grab your tickets while you can!
Also read: Puerto Galera: A Beach Lover's Home Away from Home
For more information about the Malasimbo Festival 2019, visit www.malasimbo.com. 
Details
What: Malasimbo Music and Arts Festival 2019
When: March 1 and 2, 2019
Where: White Beach, Puerto Galera, Oriental Mindoro
Ticket information: www.buytickets.at/vuetix; Special discounts for students and Puerto Galera residents; Children ages 0-6 are free, while 50% discount for ages 7-12.
Day 1 – Php 2,000
Day 2 – Php 2,500
Two-day ticket – Php 4,000
---
This is a press release. Minor edits were made prior to publishing.