LIST: Schools and Tutorial Centers with ESL Programs in Manila
When living abroad in an English-speaking country, learning the language can improve your lifestyle and better immerse in the native culture. Hence, there's the English as a Second Language (ESL), which is an English language study program for nonnative speakers.
The goal of ESL classes or programs is to improve the student's English language for travel, business, and social purposes. Taking ESL lessons will help develop English speaking, writing, listening, and reading skills.
According to the British Council, the Philippines is recognized globally as one of the largest English-speaking nations, being used by more than 14 million Filipinos. The influx of foreign students is also on the rise due to the quality ESL programs being offered locally.
We have listed some of the recognized ESL schools around Metro Manila for all levels of education:
Southville International School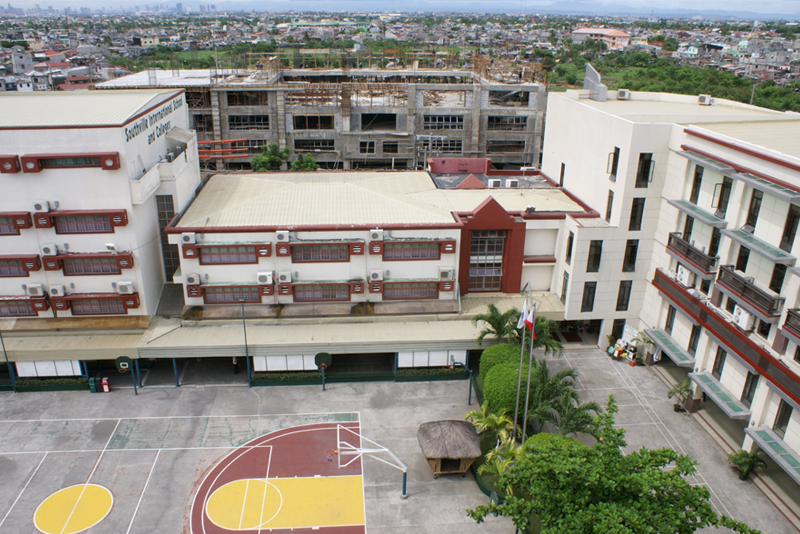 IMAGE Southville International School and Colleges
Established in 1990 in Las Pinas City, Southville International School and Colleges (SCIC) offers quality international education for preschool until senior high school. They also offer the IB or International Baccalaureate Diploma Programme.
Their curricula are supported by special academic enhancement programs such as tutorials, English as Second Language (ESL) and INNOVE, which enable their students to finish their programs online or through mixed media.
Also read: Southville International School and Colleges in Las Piñas Offers Quality International Education
Address: 1281 Tropical Ave. cor. Luxembourg St., BF Homes International, Las Piñas City
Contact Numbers: 02-825-6374 loc. 100, 0917-853-2450
Website: southville.edu.ph
Genius Academy Tutorial Center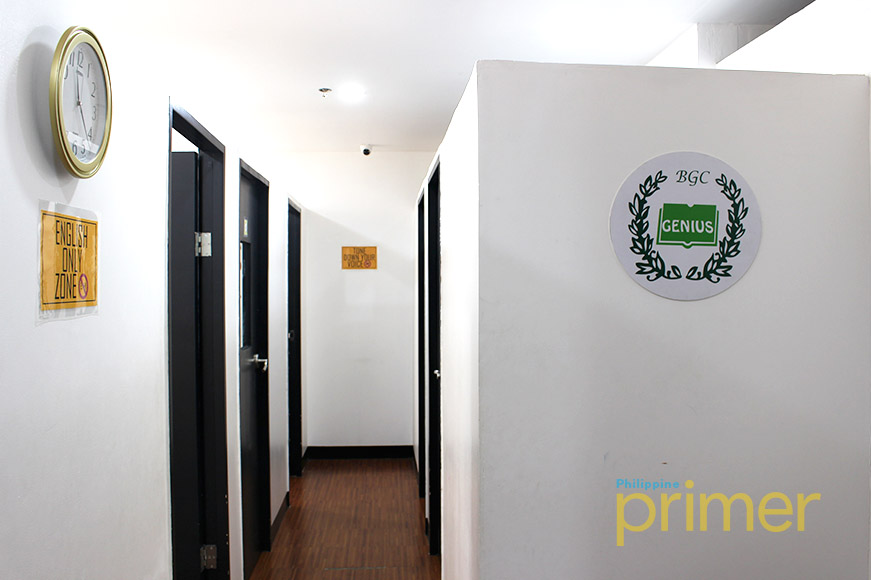 Genius Academy provides a safe, reliable, and fun learning environment for children of any age. This friendly tutorial center caters to kids, as well as adults of different nationalities like Taiwanese, Syrian, Korean, Indians, Filipinos, and Americans.
One amazing fact about the Genius Academy is the way they give parents the complete freedom to choose their kid's class schedule. For ESL, they offer 40, 20, 10, 5, and even 1 session for as low as Php 700.
Also read: Genius Academy Tutorial Center in BGC
Address: 32nd Street, F1 Hotel, Bonifacio Global City, Taguig
Contact Numbers: 0927-294-8953, 0949-473-4506, 02-869-5911
Facebook Page: Genius Academy English Tutorial Center in Bonifacio Global City
International Language Makati Philippines
IMAGE International Language Makati Philippines
International Language Makati Philippines (I.L.A.M.) is a premier language school in Makati, whose mission is to provide quality education to both professionals and non-professionals aiming to be proficient in English.
The school takes pride in its ESL/EFL courses such as: Functional Grammar, Conversation, Business Writing, Business English, Pronunciation, IELTS review, TOEIC review, among others. These courses are all taught in a multidisciplinary setting to ensure comprehensive skill development in the four areas of communication (listening, speaking, reading, and writing).
Also read: Language Schools in Manila
Address: 2/F Creekside Mall Bldg. Amorsolo Cor. VA Rufino St. Legazpi Village, Makati City
Contact Number: 02-519-9502, 0917-537-4474
E-mail: english@ilam.ph
Website: ilam.ph
British School Manila
Established in 1976, British School Manila adopts a form of the British National Curriculum and offers the IB Diploma Programme. The student body is composed of students from at least 44 countries.
Also read: British School Manila: Bringing British Education to the Philippine Shores
Address: 36th Street, University Park, Bonifacio Global City, Taguig City
Contact Number: 02-860-4800
Website: britishschoolmanila.org
Canadian American School
The Canadian American School (CAS) utilizes the North American STEAM curriculum with a focus on multilingualism and acculturation for its co-educational classes from preschool to Grade 12. They also offer robotics and language classes—including ESL—as an after-school program.
Students are exposed to different languages as early as their preschool years. The foreign language classes are taught by teachers who are native tongue speakers of the language. Said languages include English, French, German, Hebrew, Japanese, Mandarin, and Spanish.
Also read: Canadian American School: An Inclusive and Progressive Education
Address: 2/F Salustiana D. Ty Tower, 104 Paseo de Roxas, Legaspi Village, Makati City
Contact Number: 02-463-1669
Website: canamschool.org
Enderun Colleges
Enderun Colleges is a private nonsectarian college established in 2005 and is now permanently located in Taguig City. It is also a popular school among foreigners and expats, with a percentage of their enrollees being international students.
They offer undergraduate degrees, short courses, and postgraduate studies in their academics. The Tutorial and Languages Department of Enderun Colleges called The Study offers more diverse academic tutorials, online language classes, and foreign language classes.
Address: Enderun Colleges, 1100 Campus Ave., McKinley Hill, Fort Bonifacio, Taguig City
Contact Number: 02-856-5000 loc. 101, 0917-874-3751
Website: enderuncolleges.com
International School Manila
ESL instruction at International School Manila (ISM) is an integral part of each grade level from Kindergarten to Grade 10, serving those who specifically require additional language support.
It is designed to help students acquire communicative and academic English skills required to successfully access the grade-level curriculum.
Address: University Parkway, Fort Bonifacio Global City, Taguig City
Contact Number: 02-840-8400
Website: ismanila.org
American Institute for English Proficiency
Established in 2007, the American Institute for English Proficiency (AIEP) has been assisting individuals to develop confidence and competitiveness through English and communication skills training, in partnership with various local and international corporations.
Address: 227 Salcedo St., Suite 2G cor. Gamboa, Salcedo Village, Makati
Contact Number: 02-893-1566
E-mail: helpdesk@aiepro.org
Website: aiepro.com
TESZARA, Inc.
There are three things that set TESZARA's English lessons apart from the other ESL providers: their tried-and-tested method, professional teachers, and the high-quality service all accessible online. Their primary students are Japanese businessmen.
Address: Unit22A Chatham House, 116 Valero St. Salcedo Village, Makati City
Contact Number: 02-550-1376
Website: teszara.com
FilipinoTutor.com
There are also those who can't come in regularly for a lesson so one of the best ways to keep learning English is online. FilipinoTutor.com is an online tutoring service where students can choose their time and teachers. The service is personalized from basic English grammar to ESL, TOEFL, university-level, and business English.
Website: FilipinoTutor.com
Do you know other schools and tutorial centers with ESL programs? Let us hear in the comments below!
---
Sources: ApplyESL.com, ESLDirectory.com, British Council in the Philippines
Written by Heloise Diamante