Language Schools in Manila
Having the ability to speak more than one language besides your native tongue is kind of fulfilling, at the same time it actually helps and builds your corporate profile. Wanting to learn French, Japanese, or Mandarin ever since? Start your study with the right and trusted language schools that offer effective language classes in a friendly and informative environment.
Here's a list of some language schools in Manila where you can enroll yourself for basic, intermediate, or advance classes. Don't worry if you're totally clueless about the language you want to learn, everyone is welcome, as long as you have the will and desire to learn and succeed!
FRENCH
Alliance Francaise de Manille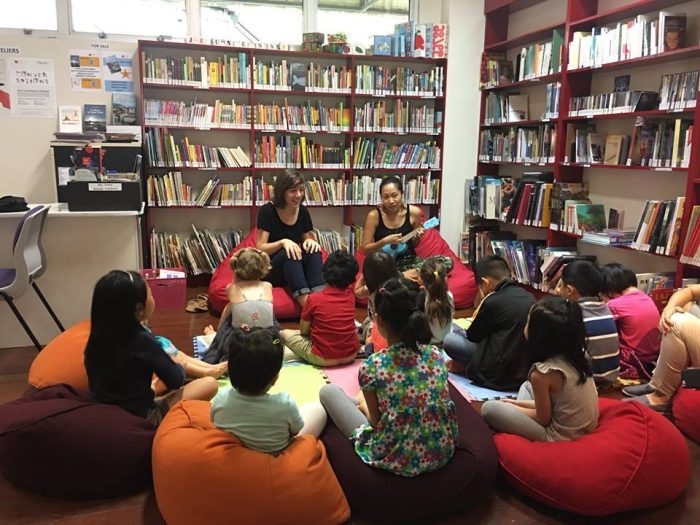 IMAGE ALLIANCE.PH
Founded in 1920, the Alliance Française de Manille (AFM) is a non-profit organization committed to promoting the French language and culture, AFM encourages friendly relations between the Filipinos and the French through art and educational programs.
Alliance Francaise de Manille regularly host French classes, activities, and workshops for adults, teenagers, and kids. Their website will help you choose what course you should take base on the result of the placement test which is also provided in their website.
Address: 209 Nicanor Garcia Street, Bel-Air II, Makati City
Contact number: +63-2-895-7585
E-mail: info@alliance.ph
Website: http://www.alliance.ph
Lycée Français de Manille
IMAGE PEXELS.COM
The Lycée Français de Manille (LFM – French School in Manila) was established in 1973 in Metro Manila. This international School has been promoting French academic excellence to both expatriate and Filipino children for more than 40 years.
Their teaching programs meet the academic guidelines and requirements of the French Ministry of Education, yet also focusing on international issues, and giving personal attention to every student's specific needs.
Address: 75 Swaziland Street, Better Living Subdivision, Parañaque, 1711 Metro Manila
Phone: 02-776-1000
Website: http://lfmanille.ph/
ENGLISH
Enderun Tutorial and Language Center
IMAGE/LEARNENGLISH.PH
Enderun's Languages and Tutorial Department started accommodating English as Second Language students in 2008.
They offer English courses for all academic levels such as Blended Learning English Program, English for Specific Purposes, English for Academic Purposes, English for Young Learners, and English Enrichment for Filipinos. They also offer English camps and corporate training programs.
Address: 1100 Campus Avenue, McKinley Hill, Fort Bonifacio,Taguig City 1634 Philippines
Contact number: Loida Flojo (632) 856 5000 local 525 | +63917 593 3417; Nicai Cervantes +63917 833 5487
E-mail: tlc@enderuncolleges.com
Website: http://www.learnenglish.ph
International Language Makati Philippines
IMAGE ILAM.PH
International Language Makati Philippines (I.L.A.M.) is a premier English language school in Makati City, Philippines whose mission is to provide quality education to professionals and non-professionals aiming to be proficient in English. The school takes pride in its ESL/EFL courses such as: Functional Grammar, Conversation, Business Writing, Business English, Pronunciation, IELTS review, TOEIC review, etc. which are all taught in a multidisciplinary setting to ensure comprehensive skill development in the four areas of communication (listening, speaking, reading, and writing).
Address: 2/F Creekside Mall Bldg. Amorsolo Cor. VA Rufino St. Legazpi Village, Makati City Philippines
Contact Number: +63-2-519-9502; +63917-537-4474 (Globe)
E-mail: english@ilam.ph
Website: http://www.ilam.ph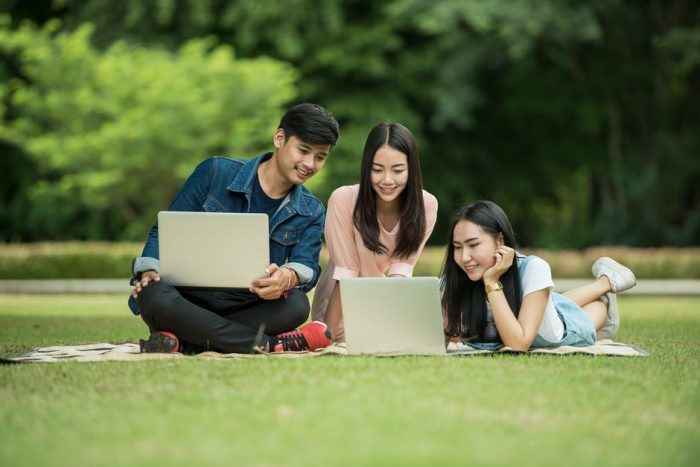 IMAGE PEXELS.COM
American English pride themselves on providing a modern and practical education that benefits you beyond the classroom. Their courses do not revolve around a textbook-heavy curriculum; rather, their training staff employs a wide array of valuable teaching resources and tailors each session to fulfill students' language-learning goals. Right from the very beginning, students' will be provided with the personalized training, coaching, and consulting they need to knock down any cultural or language barriers they face.
Some of the courses they offer are Business Writing, Assertive Business Communication, Conversational English, Presentation Skills & Public Speaking, Collaborative Communication, Communication Skills Team Building, Cross Cultural Communication, Effective Meeting Management, Accent Neutralization, and Leadership and Management Training.
Address: Unit 1705, Antel Corporate Center 121 Valero St., Salcedo Village, Makati City 1227, Philippines.
Contact number: (+632) 889-1101; (+632) 885-0268
E-mail: info@americanenglish.ph
Website: http://americanenglish.ph
SPANISH
IMAGE MANILA.CERVANTES.ES
Instituto Cervantes is a worldwide non-profit organization created by the Spanish government in 1991. It is the largest organization in the world dedicated to the teaching of Spanish language and increasing knowledge of Spanish and Latin American culture.
Instituto Cervantes offers language courses designed to equip students with skills that will enable them to communicate in Spanish, or to improve their Spanish communicating abilities. The student gains the necessary techniques of reading, writing, comprehending and speaking the Spanish language in the classes provided by the institution. The levels of reference for Spanish are the following: A, B and C are subdivided into sublevels: A1, A2, B1, B2, C1, C2. The duration of A, B and C is distributed in 840 hours.
Address: Ayala Tower I Ayala Triangle, Ayala Avenue, Makati 1200, Philippines
Contact number: Telephone: 632-526-14 82
E-mail: cenmni@cervantes.es
Website: http://manila.cervantes.es
JAPANESE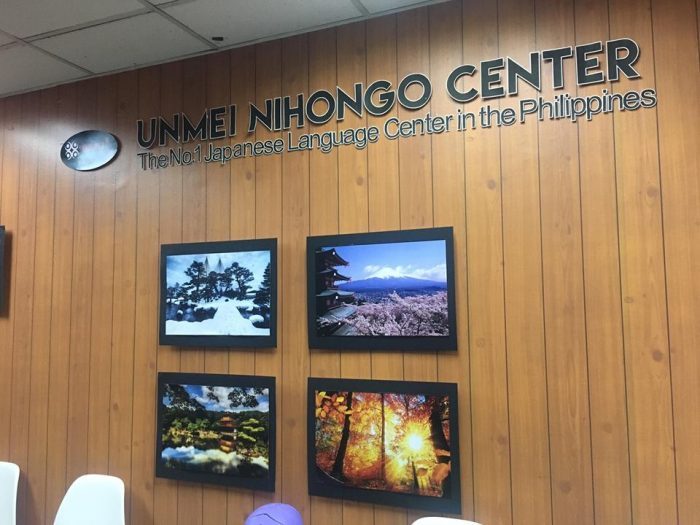 IMAGE/UNMEI-PH.COM
Established on April 2009, Unmei Nihongo Center aims to answer to the need of Filipino students for QUALITY and AFFORDABLE Nihongo tutorial and training services. Known as the No. 1 Japanese Language Center in the Philippines, Umei offers effective Nihongo learning classes such as Nihongo For Kids, Translation and Interpretation Services, Basic, Intermediate, and Advance classes, and Functional Conversation Modules, and review.
Address: ORTIGAS CENTER MAIN BRANCH Unit 1203 One Magnificent-Mile Bldg., San Miguel Ave., Ortigas Center, Pasig City 1605
Contact number: (02)998-6275; (02)998-6317
E-mail: jenfm@unmei-ph.com
Website: http://www.unmei-ph.com
Nihongo Center Foundation, Inc.
IMAGE NIHONGOCENTER.COM
With branches in Manila and Makati, Nihongo Center Foundation is known as the premier Japanese school in the Philippines. They offer Japanese language classes in basic and intermediate and other services such as Translation, Interpretation, Resource Speakers, and Consultations.
Address:3rd Floor, Dominion Building 833 A. Arnaiz Avenue, Makati City
Contact number: 735-3179 , 892-4916
E-mail: manila@nihongocenter.com; makati@nihongocenter.com
Website: http://www.nihongocenter.com
CHINESE
Chiang Kai Shek College Language Center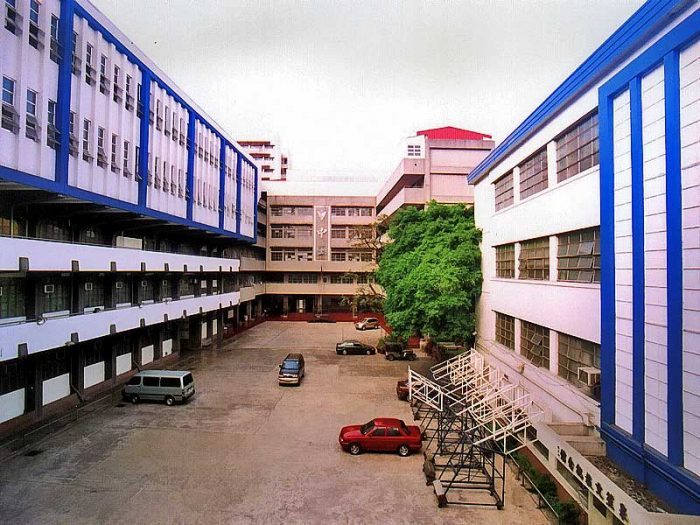 IMAGE COLLEGE.CKSC.EDU.PH
The CKS College Language Center opened its doors in the year 1990. Having started as the Language Learning Laboratory, its primary objective was to encourage the learning of the Chinese language for a better understanding of Chinese culture.
Today, the CKS College Language Center not only continues to offer short Chinese courses but has also introduced English and Filipino courses to meet the needs of learners who want to become proficient in these languages.
The CKS College Language Center is an easily accessible language center in the heart of Manila, offering quality Chinese, English, and Filipino courses at reasonable prices.
Address: 1477 Narra Street Tondo, Manila
Contact number: (632) 252-6161 to 67
E-mail: info@cksc.edu.ph
Website: http://college.cksc.edu.ph
KOREAN
IMAGE PEXELS.COM
The Korean Cultural Center in the Philippines (KCC) opened its doors to the public on July 19, 2011, with the goal of expanding the understanding and appreciation of Korean culture, and promoting a more active people-to-people exchange between the Republic of Korea and the Philippines. It is the 20th Korean Cultural Center around the world and operates both under the Ministry of Culture, Sports and Tourism (MCST) and the Embassy of the Republic of Korea in the Philippines.
KCC conducts basic, elementary, and intermediate Korean language classes, also supporting speech competitions in the hopes that Filipinos would further understand the nuances of Korean speech and communicative forms.
It also holds annual events such as the Korean Speech Contest, Pop Quiz Korea, Global Taste of Korea, Pinoy K-pop Star, the Korean Film Festival and the Philippines-Korea Cultural Exchange Festival.
Address: 2F Mancor Corporate Center, 32nd St., Bonifacio Global City, Taguig City 1634
Contact number: 02-555-1711
E-mail: info@koreanculture.ph
Website: http://phil.korean-culture.org/en/welcome#sthash.faH300R9.dpuf
ITALIAN
Societa Dante Alighiera Manila
IMAGE/ PEXELS.COM
Società Dante Alighieri (SDA) promotes the Italian culture and language around the world. Formed in Italy in July 1889, the society takes its name from the Florentine pre-Renaissance poet Dante Alighieri (1265-1321).
Societa Dante Alighiera Manila offers Italian Language and Tutorial Classes for kids, beginners, and adults. Other services include official translations (Italian-English /English-Italian) and PLIDA (Italian Language Proficiency Certificate). They also hold Cultural Events
Address: Unit 45/4th floor, Zeta Building, 191 Salcedo Street, Legaspi Village, Makati City
Contact number: 759-2016 +63 998-8581695
E-mail: dantemanila@gmail.com
Website: http://www.dantemanila.com/
GERMAN
Goethe-Institut Philippinen
For over 57 years, Goethe-Institut Philippinen, the only provider of German Language exam in the Philippines, strengthens German and Philippine cultural ties through diverse activities focusing in literature, arts, music, festivities, film, theatre, culture, and language.
It opened its doors back in 1961 and since then, they have been promoting German language and encouraging international cultural exchange through the German language courses and exams they offer.
Address:  G/ 4F/ 5F Adamson Centre, 121 L.P. Leviste Street, Salcedo Village, Makati City
Contact number:  (02) 840 5723/(02) 840 5724 and (02) 817 0978
---
Sources: EnderunTLC, ilam.ph, manila.cervantes, americanenglish.ph, InstitutoCervantesManila, unmeinihongocenter, NCF.PIJLC, phil.korean-culture