Barkin' Blends Dog Cafe: A paradise for canine lovers
Pioneering Dog Cafes in the Philippines, Barkin' Blends Dog Cafe was established by a dog lover for dog lovers like herself. Owner and spokesperson Bernadette Aboganda said that her goal is to have a cafe with dogs and good food.
Originally located in Loyola Heights, Quezon City, this dog cafe has now moved and re-opened in Sta. Lucia Grand Mall in Cainta, Rizal on December 8, 2017. They have two zones; the first one is the human zone, wherein customers can enjoy burgers, pasta, coffee and milk teas. You can also purchase shirts with prints of dogs here. Each of their burgers is themed after the dogs in the cafe, choose from different sizes and colors.
Human Zone, where they offer different dishes and drinks for the customers
At the dog-zone, for the price of Php 219, you can play with different breeds of dogs for two hours. The entrance fee comes with a free drink: your choice of milk tea and fruit tea. They follow the first come, first serve basis where customers can enjoy petting and cuddle with big and small breed of dogs. As part of the cafe rules, guests are not allowed to bring their dogs in the cafe. The maximum number of guests inside the dog zone is 30 but normally they lessen the number. Lockers and slippers are provided upon entering the dog zone.
Dog Zone, around 20 different breeds are available to play with for two hours
A popular meal in Barkin' Blends is their burgers: try The Big Martha Burger (Php 280), a huge brown bun with bacon, patty, vegetable, and sauces that's definitely good for sharing. For pasta, Ella Pesto (Php 146) is recommended. The latest dish on their menu is the Salted Egg Wings with juicy chicken wings with potatoes on the side (Php 188 for 6 pieces). Chill by the human zone before going to the dog zone where around 20 dogs will welcome you. On some days, they make some dog cupcakes for humans: cupcakes with fondant icing patterned into different breeds of dogs.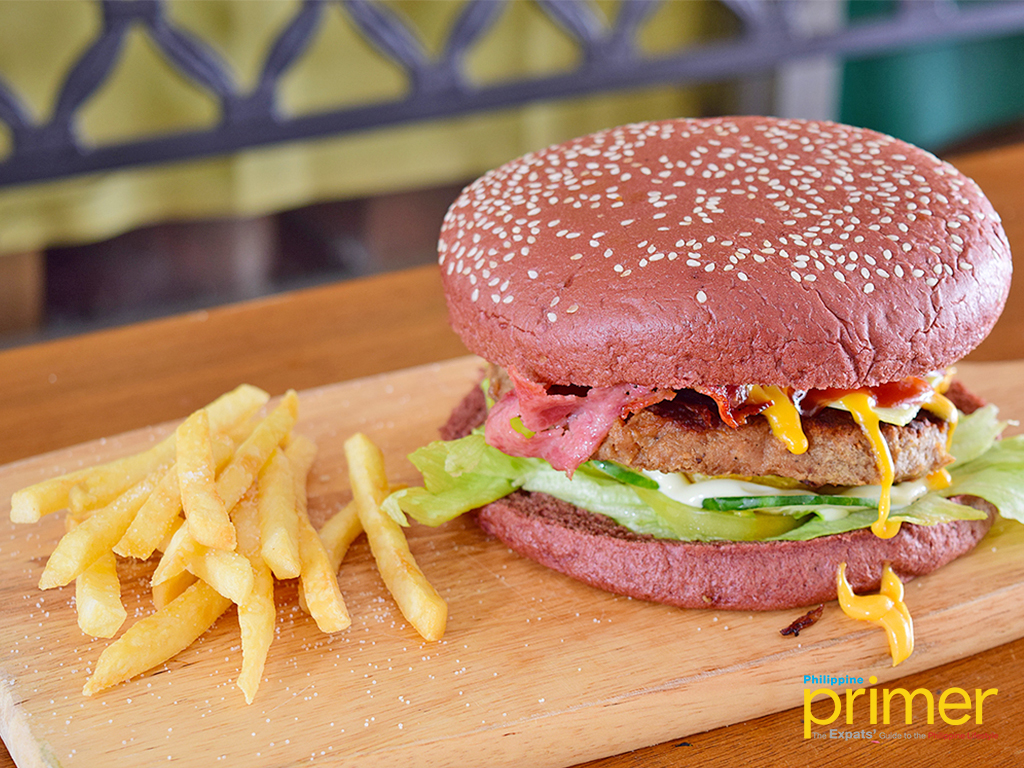 The Big Martha Burger (Php 280), named after one of their biggest dogs in the Dog Cafe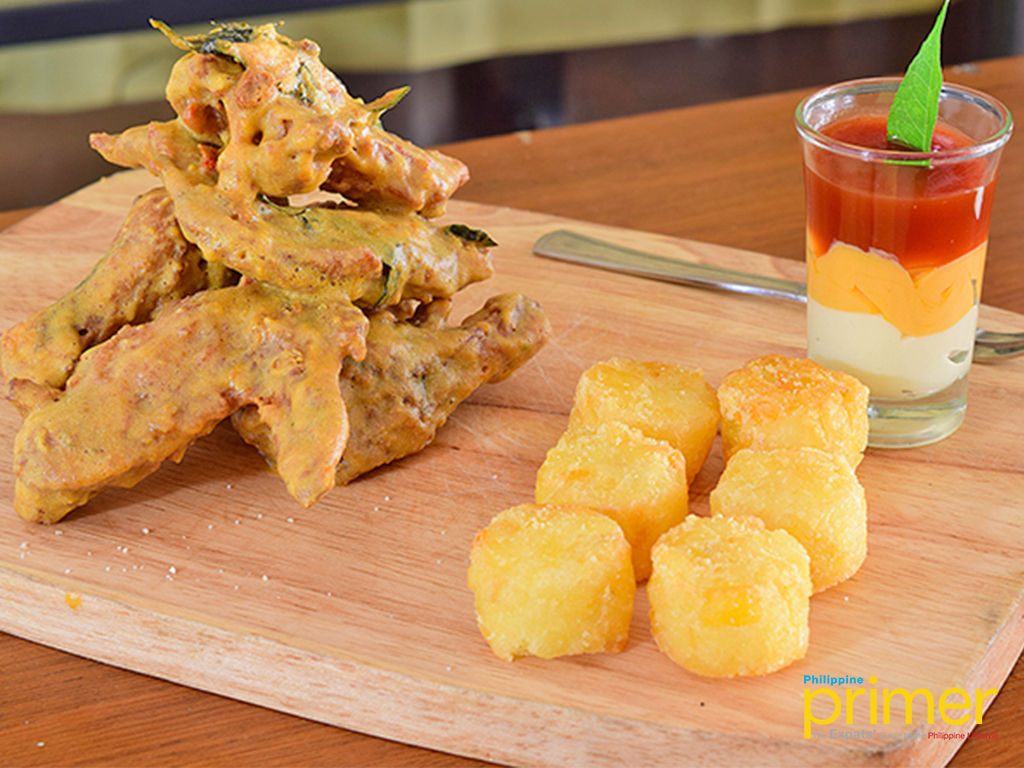 Salted Egg Wings with potatoes and dip (Php 188 for six pieces)
The dogs have different shifts, so, expect a different type of dog with every visit. Some dogs include Pugs, Corgis, Great Danes, Shih Tzus, Dachshund, and more. The floor area is clean and water is provided for every dog, the staff are accommodating and can answer your questions or perhaps take pictures of you carrying the dog. Unlike other dog cafes, Barkin' Blends does not let you carry their dogs for safety reasons. For three years, they have been running the business while serving customers who are in need of dog therapy and fun.
They are open at 12:00 nn to 9:00 pm, every day except Tuesdays. For other inquiries, you can visit their website.
General Information
The Brickroad, Sta. Lucia East Grand Canal Mall, Cainta, Rizal
02 533 7290
12:00 nn to 9:00 pm
Tuesday
Cash
info@barkinblends.com