The White Cup Coffee & Milk Tea Bar
The southern part of Metro Manila, Las Piñas City in particular, has a lot of places where people hang out in their most relaxed attire. One cannot help but notice its laidback residents and casual neighborhood businesses. At one of the nicest coffee shops here – The White Cup Coffee & Milk Tea Bar – you can drop by even in its busiest hour wearing a shirt, shorts and flipflops, and no one would bat an eye.
–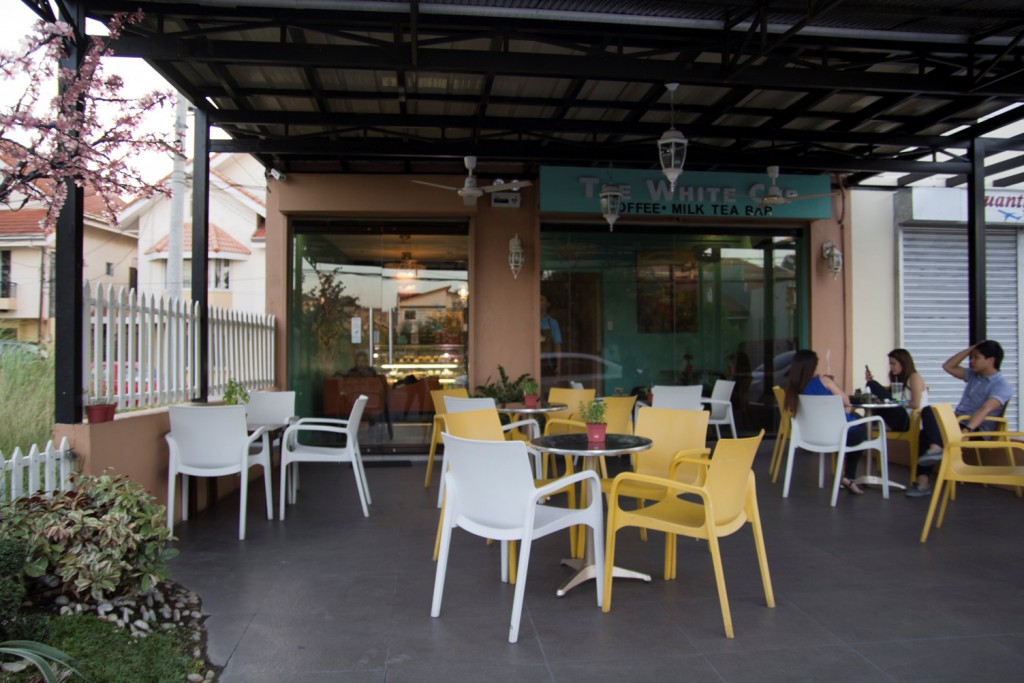 Al fresco seating at White Cup
–
The White Cup is located along JB Tan Street in BF Resort Village. It is easily recognizable by the big signage along the side of the road. The coffee shop has a small air-conditioned interior filled with comfy couches, but they have a spacious al fresco dining area out front which can accommodate more people.
–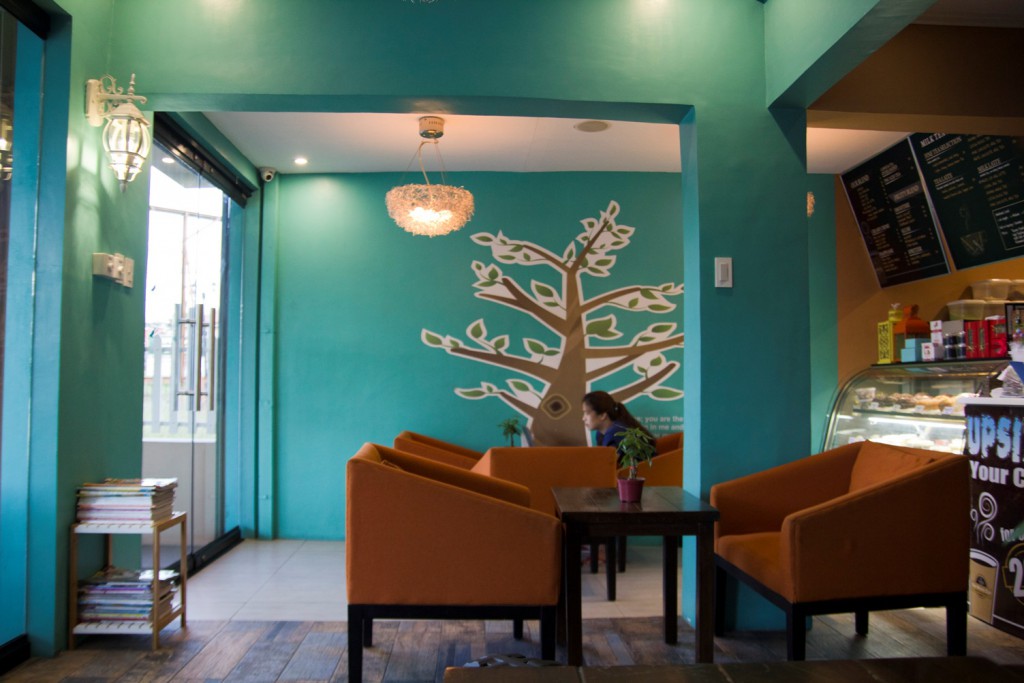 Small, comfy interiors
–
For drinks, the coffee shop serves hot and iced coffee, tea lattes, frappes, smoothies, and rock salt and cheese milk tea. Their classic iced coffee and smoothies are popular choices. All drinks come in a big 24-ounce serving, and are reasonably priced at the Php 90-120 range. Try their signature milky White Cafe Latte (P110), or the tart and refreshing Citrus Sunrise Slush (P110).
–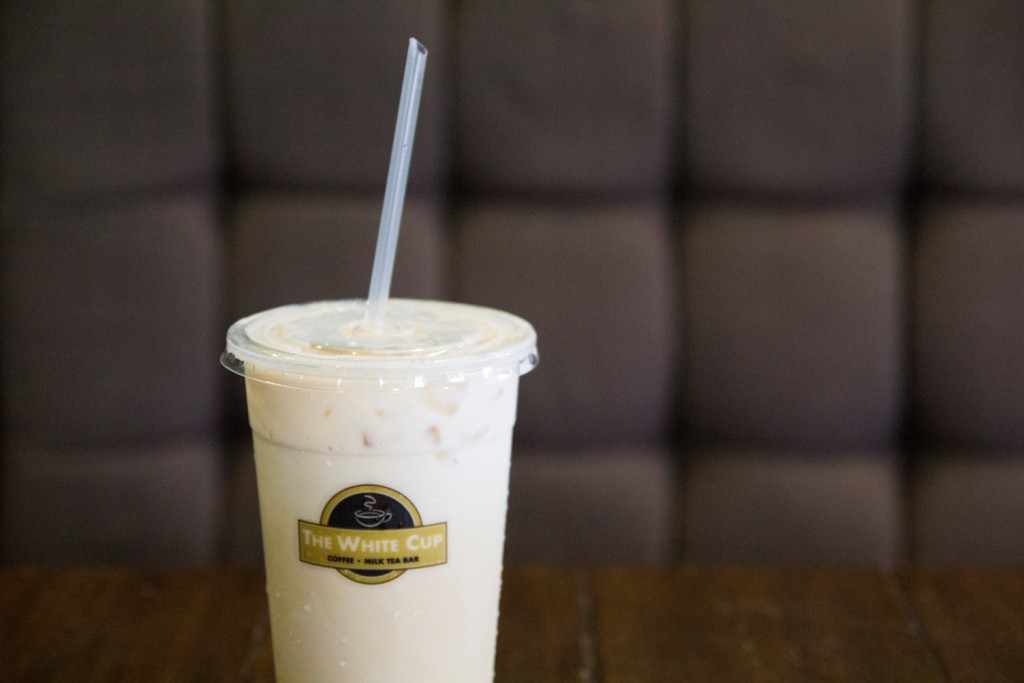 White Cafe Latte (P110)
–
The White Cup is also one of the few places along BF Resort with a good array of delectable cakes. They have over ten kinds of pastries, and you can indulge in their best-selling Blueberry Muffin (P75), New York Cheesecake (P150) or Dulce de Leche Cake (P130). They also serve decent-sized sandwiches and pasta; the Crab and Mango Sandwich (P180) served with Japanese wasabi mayo is a very tasty pick.
–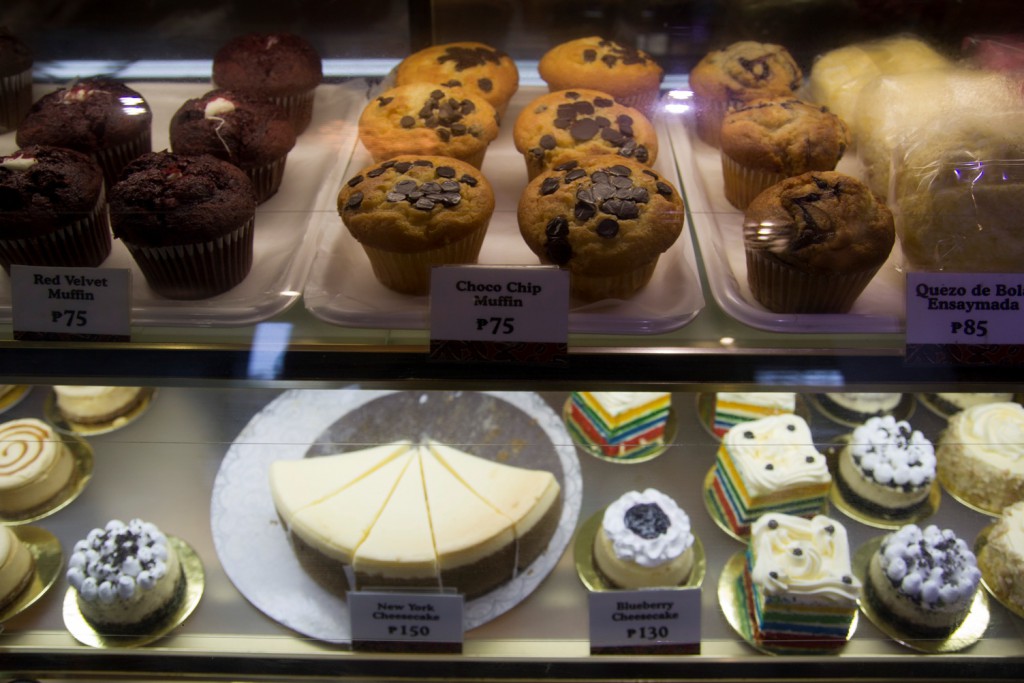 Cakes and pastries
–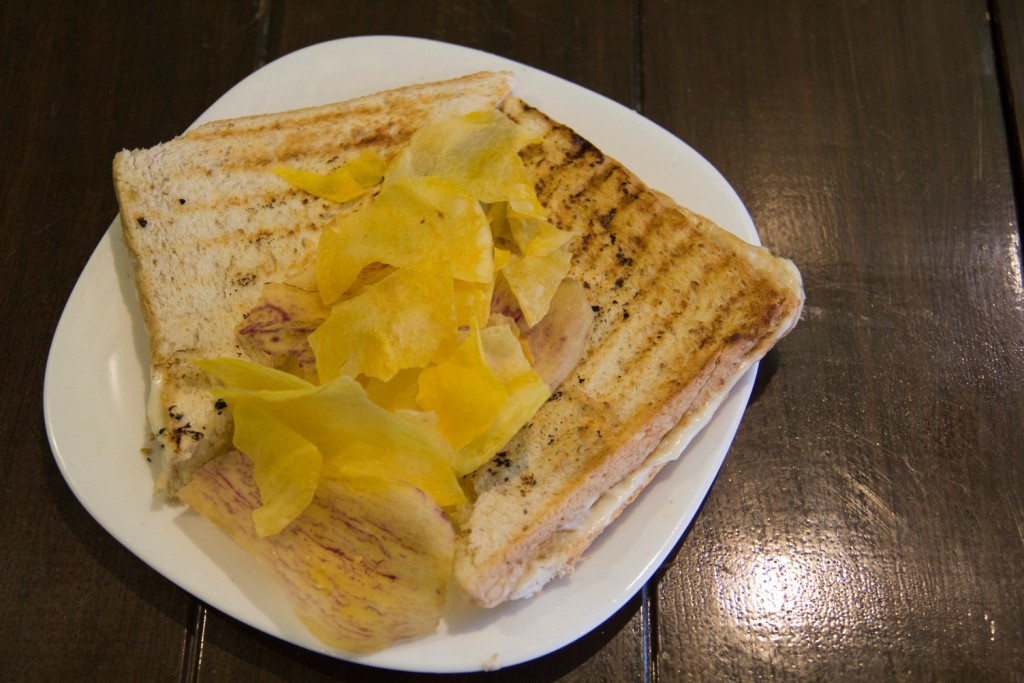 Crab and Mango Sandwich (P180)
–
The White Cup can be busy on late afternoons and weekends, so come early to be able to sit at the couch area. Be warned that the WiFi can be spotty at times. But if you just want a pleasant, affordable place to chill with a delicious cup of coffee and an big, equally-scrumptious slice of cake, The White Cup is your nook.
**
Photos and article by Jess Jacutan
JB Tan Street, BF Resort Village, Las Piñas City
(02) 956 4154
Monday to Sunday, 11 am to 12 am