Molo Mansion Cafe in Iloilo: Ilonggo delicacies and refreshing concoctions
The Molo Mansion Café, an al fresco dining place at the back of Molo Mansion in Iloilo first opened in 2015 as Table Matters, serving delicious and unique concoctions of refreshing drinks and desserts made with fresh coconut, dragon fruit, and a flower called Blue Ternate.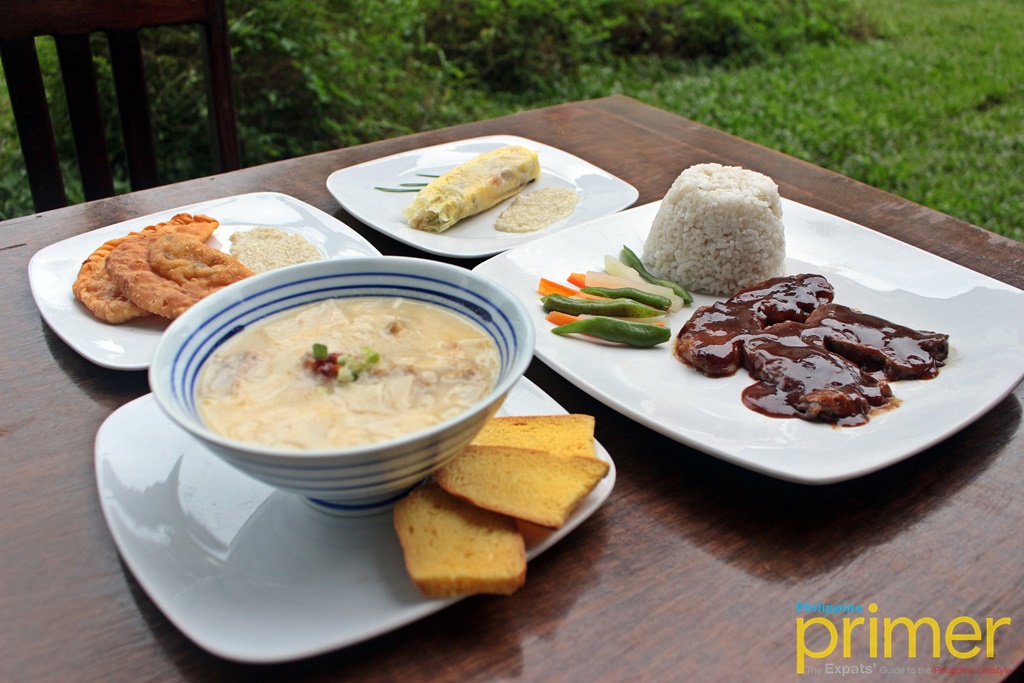 More than refreshments, the Molo Mansion Cafe also serves delicious Ilonggo delicacies.
Table Matters humbly began as an outdoor hangout spot for refreshment and desserts after having a good meal in one of the nearby restaurants. It recently expanded and has been reborn as the Molo Mansion Café, now also occupying a small space inside the Molo Mansion, giving customers the option to eat inside. Now, this cafe reincarnation has started offering affordable Ilonggo delicacies so hungry patrons can have it all—great food + great desserts—in one place.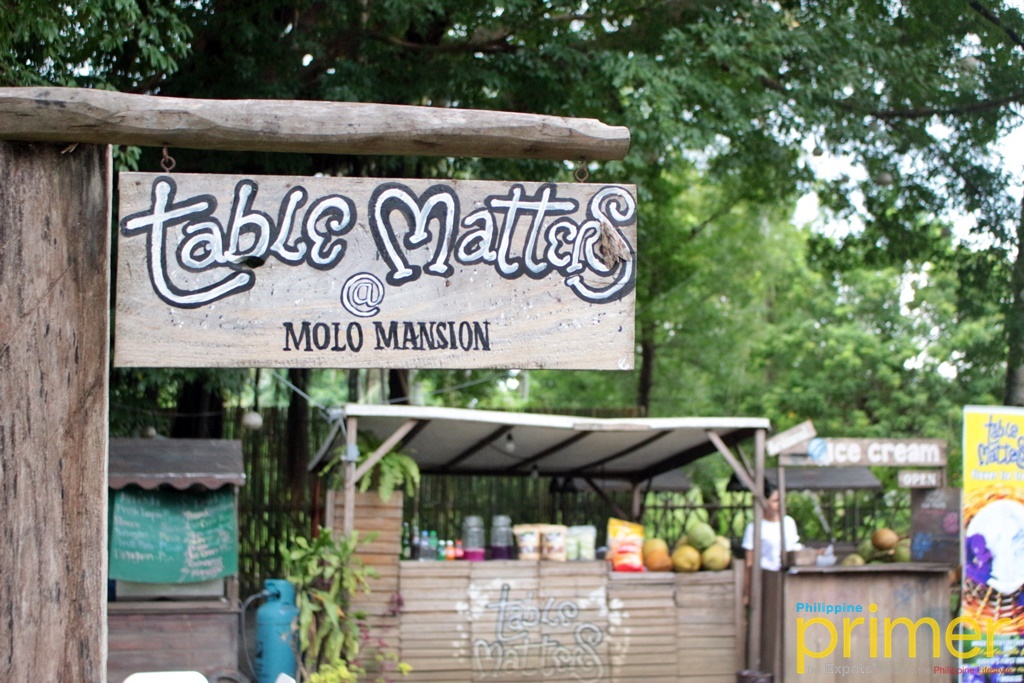 Formerly Table Matters, the Molo Mansion Cafe is a great place to hang out amid the city.
Their Blue Ternate drinks and desserts are the most sought-after. We highly recommend their Buco Ternate Shake, a very healthy and smooth blend of coconut meat and Blue Ternate flower served in a coconut shell.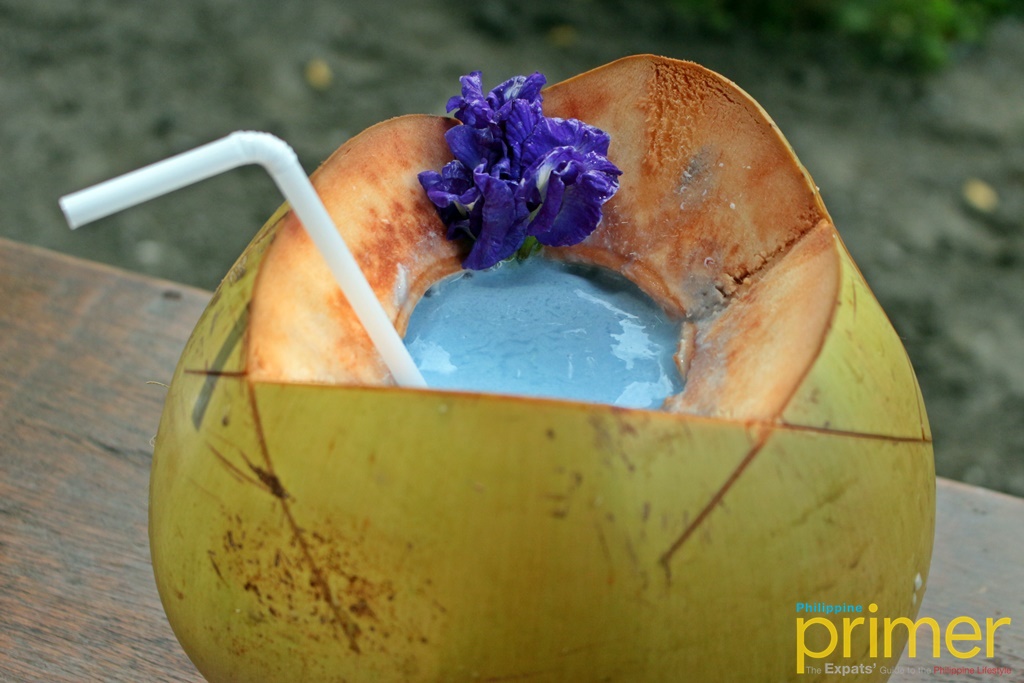 Buco Ternate Shake (Php 120)
Another must-try is the Dragon Fruit Frappe, a cheeky pink cream-based drink. It is creamy but not too sweet and has the subtle tropical flavor of dragon fruit—very refreshing!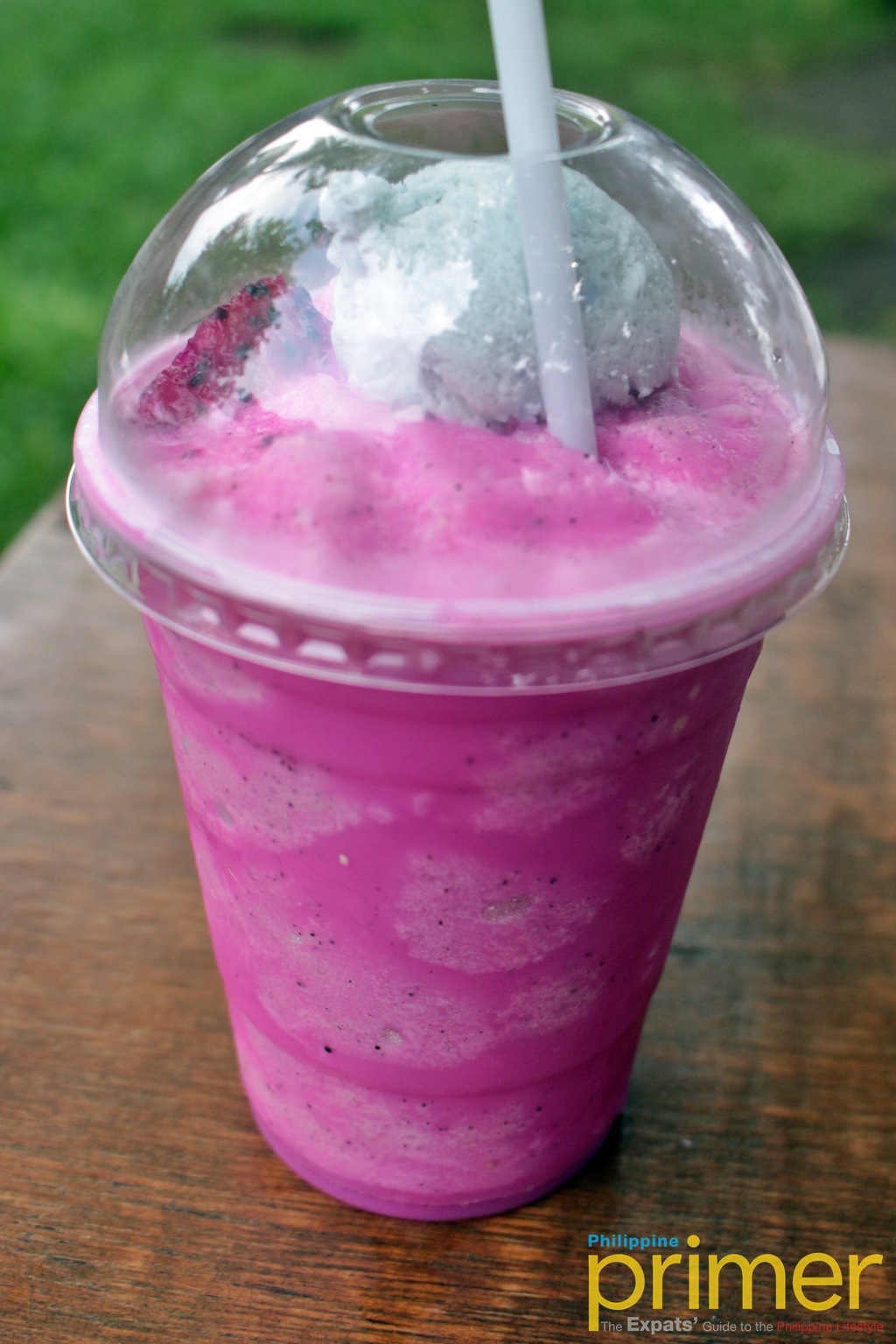 Dragon Fruit Frappe (Php 150)
Hungry visitors must try their Pancit Molo with Kinihad (a kind of local toasted bread). Pancit molo is a well-known Ilonggo heritage food and the Molo Mansion Café is one of the best places to experience the dish. They follow the old way of cooking the dish but use thicker wrappers for the wonton.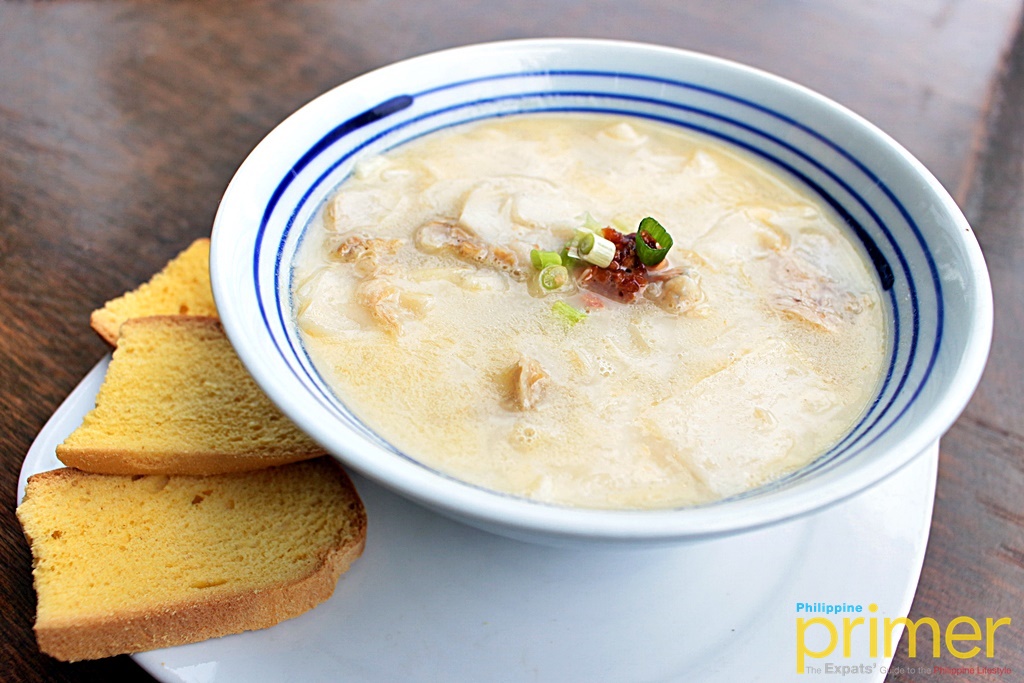 Pancit Molo with Kinihad (Php 50)
The Molo Mansion Lengua Estofada, a serving of ox tongue in a savory sauce with rice and veggies, is also quite filling and greatly satisfying.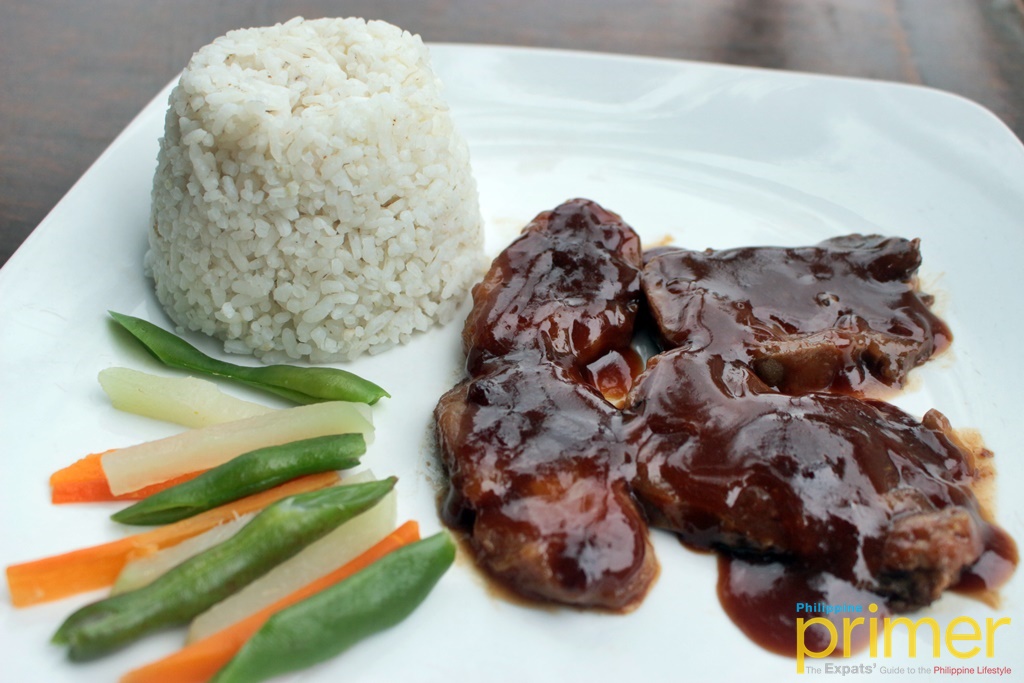 Molo Mansion Lengua Estofada with rice and veggies (Php 125)
Other must-try dishes for snacks are Fresh Lumpia and Panara (locally known as empanara in Iloilo and is different from empanada), which are both served with thick and creamy homemade garlic sauce. For dessert, don't miss out on the Blue Ternate Ice Cream!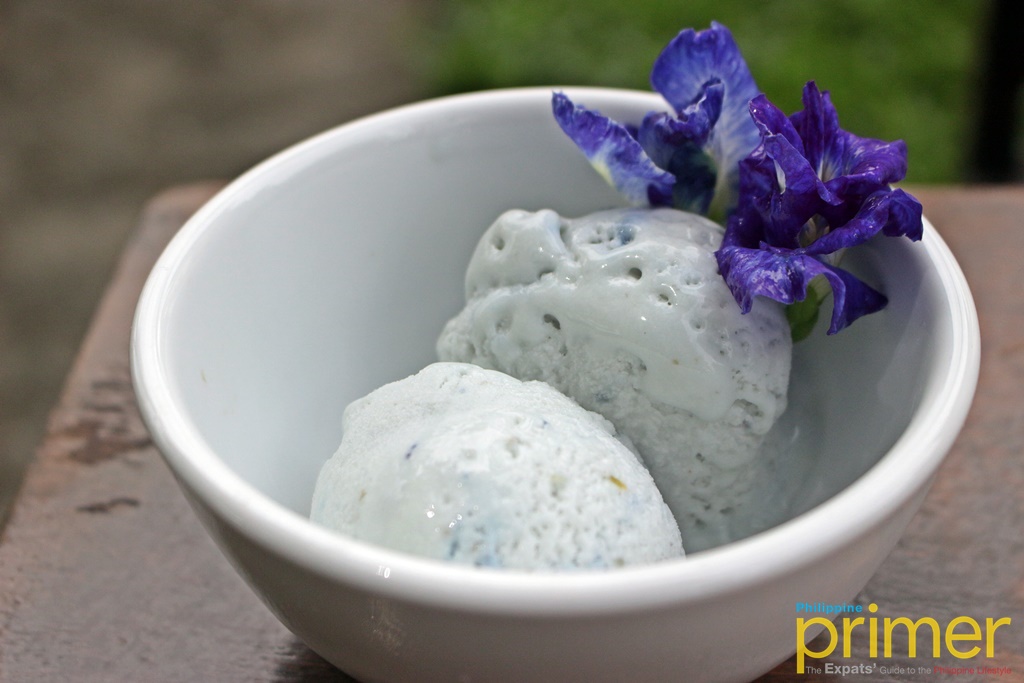 Blue Ternate Ice Cream (Php 35)
Also, be sure to check out the Pasalubong Center, which is located inside the indoor dining area. There are several items you can choose from, ranging from food and snacks to local crafts made by local producers, so you can take home a piece of Ilonggo.
---
This feature appears in the December 2017 issue of Philippine Primer Japanese magazine.
Written by Rizelle "Rei" Leaño

Molo Mansion, Locsin St., Molo, Iloilo City

10 a.m. - 7 p.m. (Mon. to Sun.)