Designer Blooms Cafe in Molito: A Garden-Themed Resto Serving Comfort Food for the Soul
Fresh flower scents and comfort food can instantly make a day brighter. What if we tell you that you can have both of these at the same time in a cafe in the South?
If you're familiar with Alabang Town Center then you probably know Designer Blooms as a flower shop. However, not a lot of people know that it has bloomed into a food and beverage concept with the creation of Designer Blooms Cafe.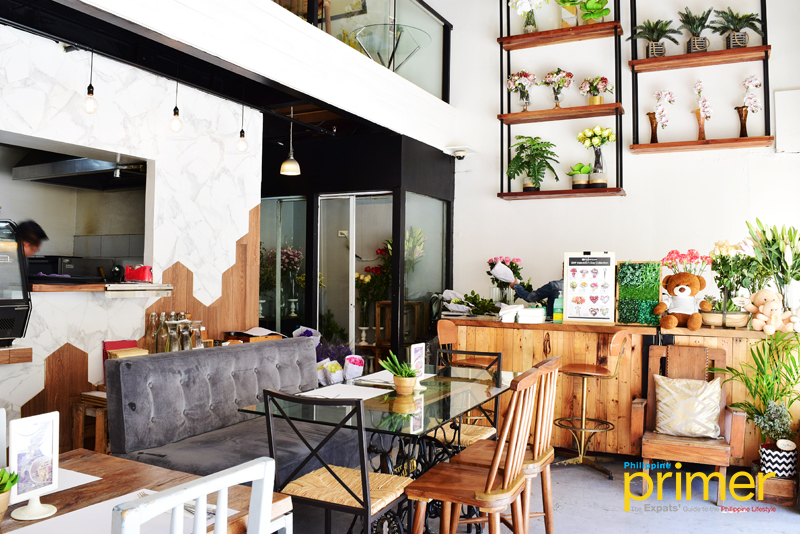 Designer Blooms' chic and industrial interior has a garden-like vibe
From floral creations to combining retail with an F&B concept, Designer Blooms has blossomed into an industrial chic cafe in Molito bringing in comfort food to fuel our body and fresh flowers to feed our soul.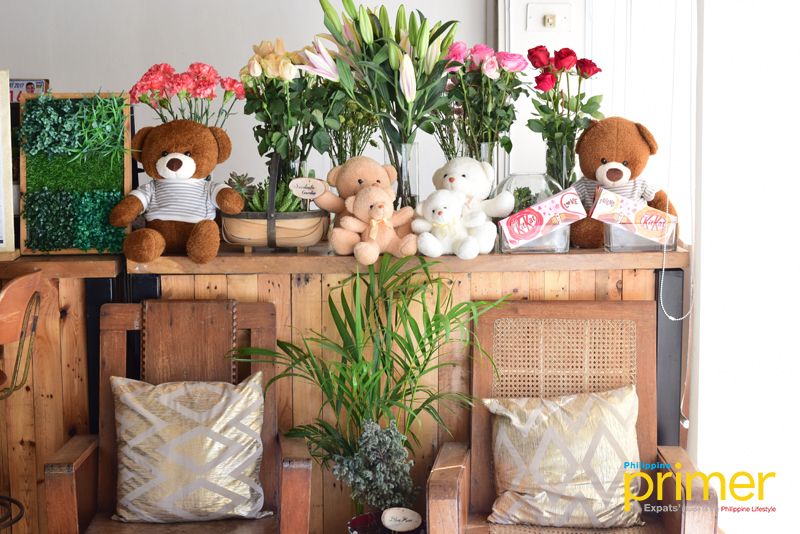 The cafe's cute concept makes it a picture-perfect place to visit
Dining in Designer Blooms Cafe feels like you're at an indoor garden. It's a cozy place perfect for those who just want to savor healthy dishes without the rush.
If you feel like eating healthy, you should try Thailand's Crunch Salad. The bowl has fried wonton noodles mixed with small slices of chicken, napa red green, peanuts, cabbage, cilantro, ginger, and hoisin.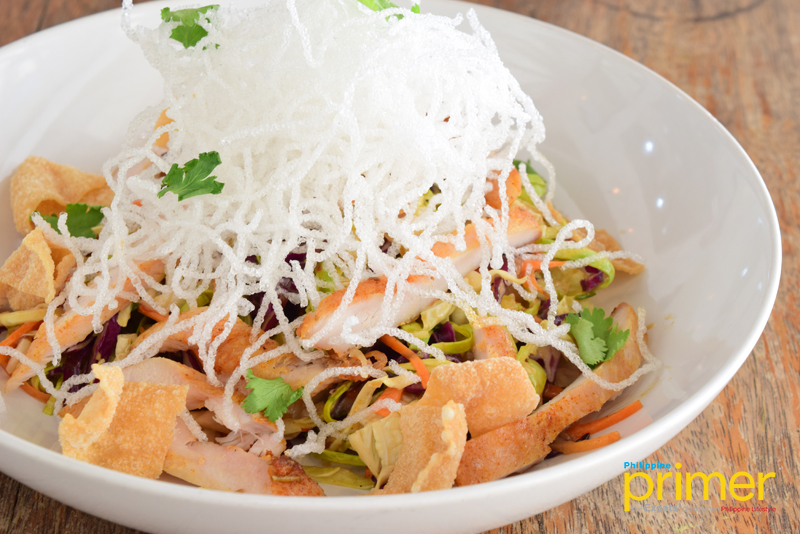 Thailand's Crunch Salad (Php 269)
Craving for pizza? This thin-sliced Parma Ham Pizza might just be your next favorite dish. It's topped with arugula, alfalfa and Prosciutto di Parma creating a balance between the salty and bland taste of the greens.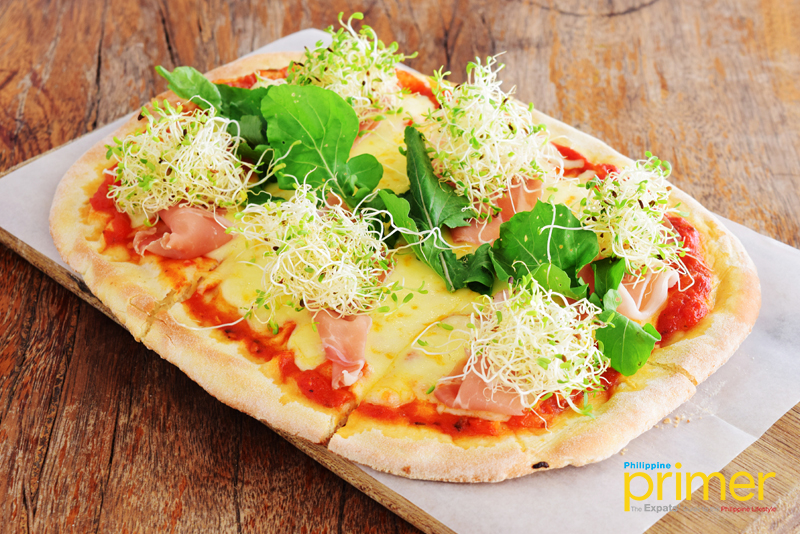 Parma Ham Pizza (Php 235)
We also recommend their Roasted Tomato Soup with Grilled Cheese. The tomato soup has the perfect balance of creaminess and sweetness brought by the mozzarella cheese and the chunky tomatoes in it. Served on the side, the crunchy grilled cheese made with homemade focaccia bread has a crunchy texture that makes it a perfect pair for the soup.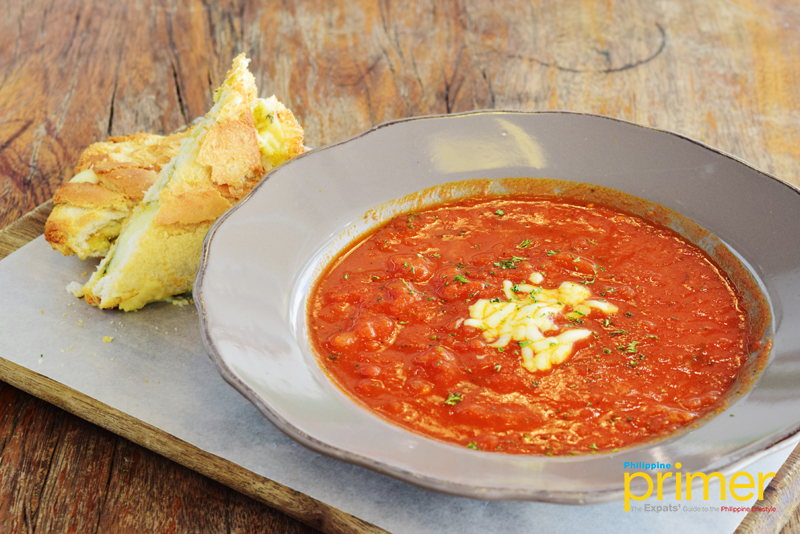 Roasted Tomato Soup with Grilled Cheese (Php 249)
What's a great meal without the much-needed caffeine? Go get your coffee fix by trying out their French Pressed Lamill Organic Coffee.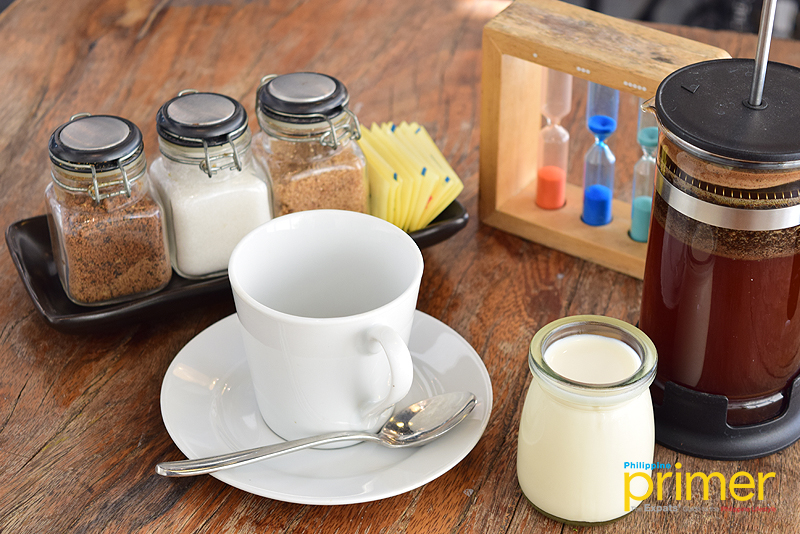 French Pressed Lamill Organic Coffee 
End your hearty meal at the cafe by trying their Blueberry Cheesecake, shaped like a small pudding with cheese on top and chocolate swirls all over the plate.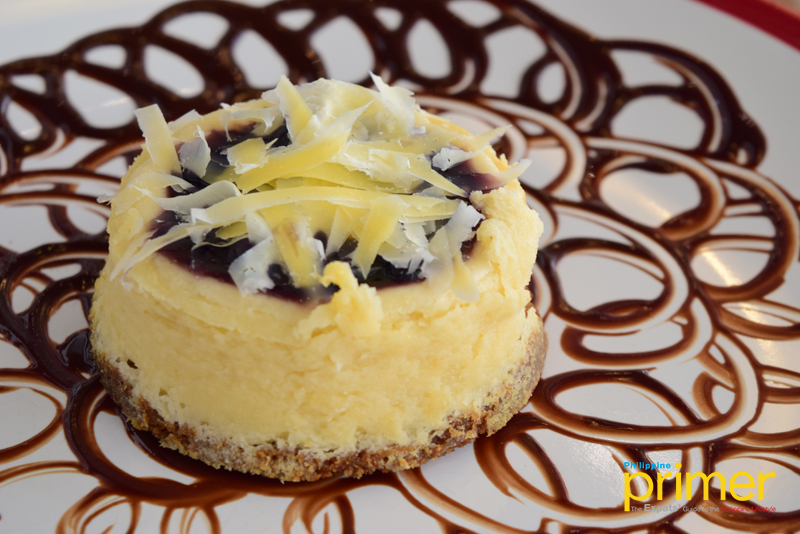 Blueberry Cheesecake (Php 245)
This all-time favorite dessert at Designer Blooms Cafe is not too sweet, perfect for those looking for something chewy and flavorful.
Visit Designer Blooms Cafe at Cluster 2 Unit 11a, Molito Commercial Complex, Madrigal Avenue, Ayala Alabang and immerse yourself in the beauty of nature and comfort food.
Also read: Flower-Giving in the Philippines: Explaining the PH Culture and Tradition
How to get here:
From Alabang Town Center, take the Alabang-Zapote Road then left to Madrigal Ave. Molito Complex is just across Alabang Town Center Madrigal Ave.
---
This first appeared in Philippine Primer magazine's May 2019 issue.

Cluster 2 Unit 11a, Molito Commercial Complex, Madrigal Avenue, Ayala Alabang, Muntinlupa City

(M-TH) 10am to 9pm ; (F) 10am to 12am ; (Sat) : 8am to 12mn and (Sun) 8am to 10pm
Restaurant Menu
You can scroll the image left and right.