M Café (CLOSED)
UPDATED: This restaurant is CLOSED as of December 31, 2018
M Café or Museum Café is another Raintree Restaurants' concept, serving modern Asian cuisine in a pleasurable and relaxing setting. It offers exquisite food, striking mixed cocktails, great location, and a soothing cool vibe. The M Café at the Ayala Museum is centrally located at the corner of Makati Avenue and Dela Rosa Street.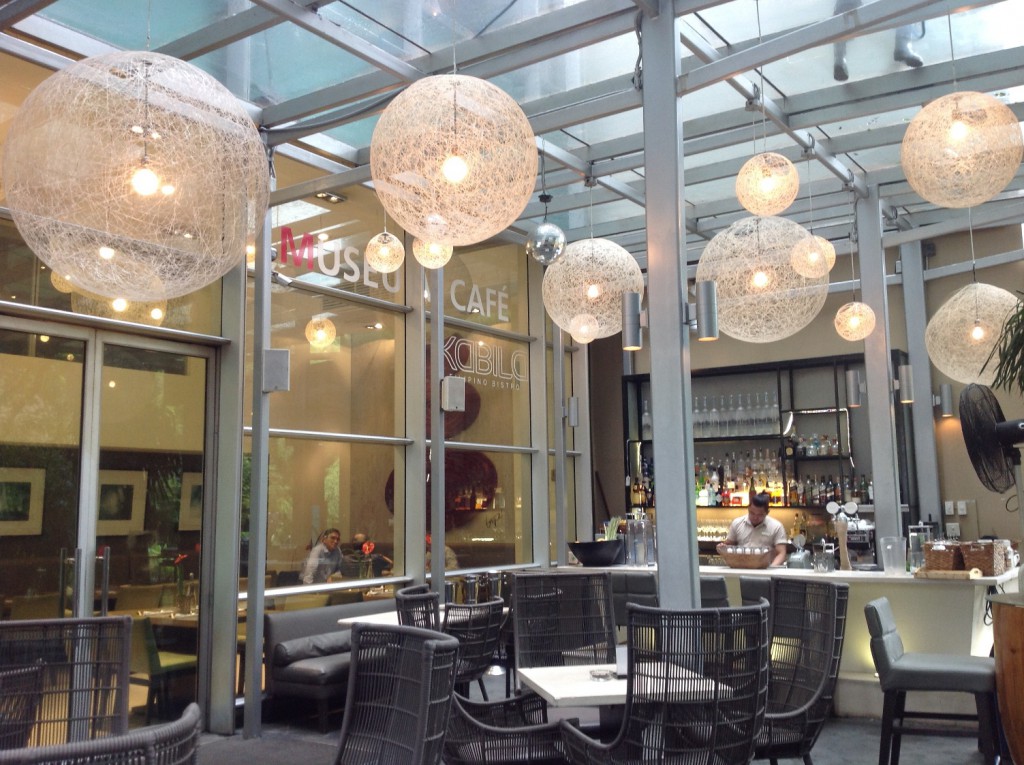 M Café is an airy, pleasant, chic cafe located at a museum that showcases Filipino ingenuity and more making it ideal for stimulating and relaxing conversations over some superb food. Dining halls are wide and spacious both in the first and second floors (Seated: Bistro A&M: 80)/Loft One: 12-15/Loft 2: 25-30). The glass panels, bright lights, stunning walls, awesome interiors, interesting art works, dangling lamps and lovely decors add to its stylish, classy and cultured vibe. It's a perfect place for dinner dates, special occasions (birthdays, anniversaries and the like) meetings and other events. There are tables, seats and bar counter outside showcasing cocktails and other alcoholic drinks for nightlife party and event.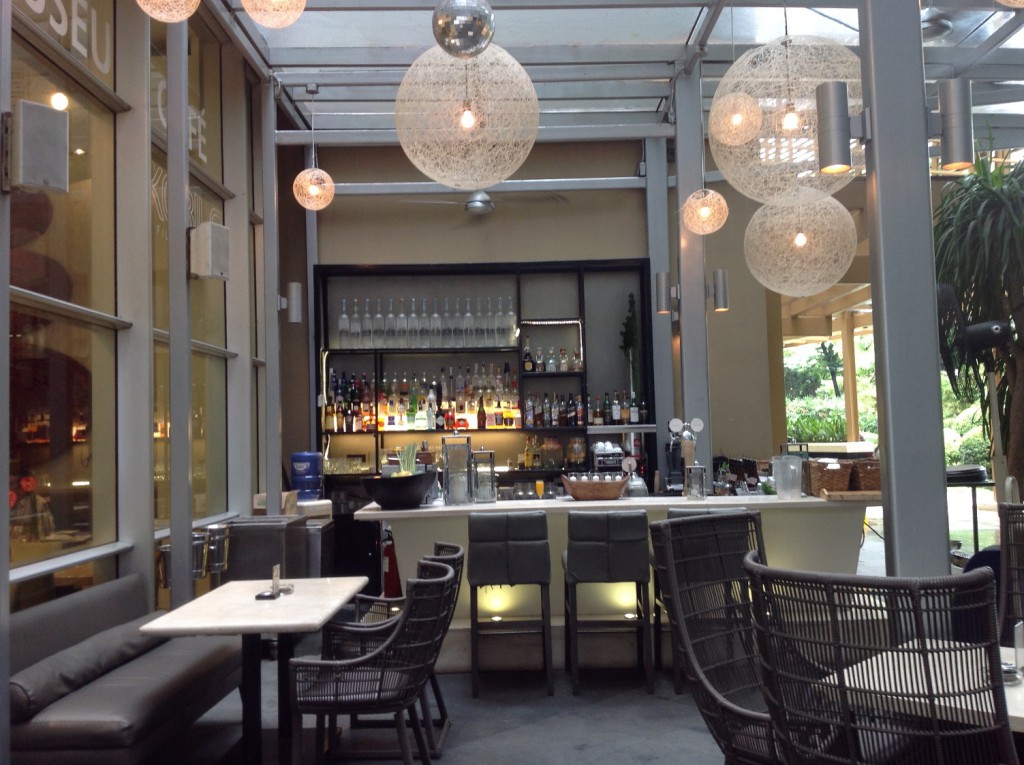 Breakfast really is the most important meal of the day that's why MCafe opens at 8am daily ready to serve breakfast specials that are always a hit especially among the Makati crowd. One of their best-sellers is the Ginger Poached Chicken Omelette (275) served with breakfast potatoes, grilled cherry tomatoes, arugula and fresh seasonal fruits. Another popular American breakfast special offered here is the Double Smoked Bacon Hash (P375) served with toasted sourdough that always brings to the palate the premium breakfast experience.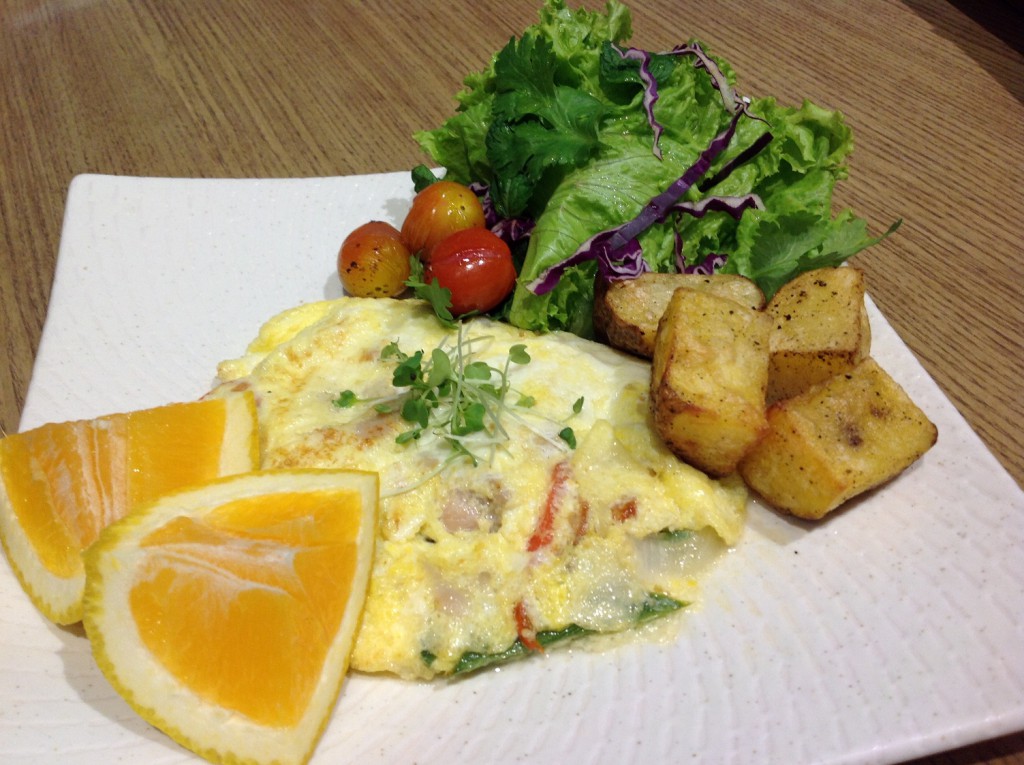 Ginger Poached Chicken Omelettes (P275)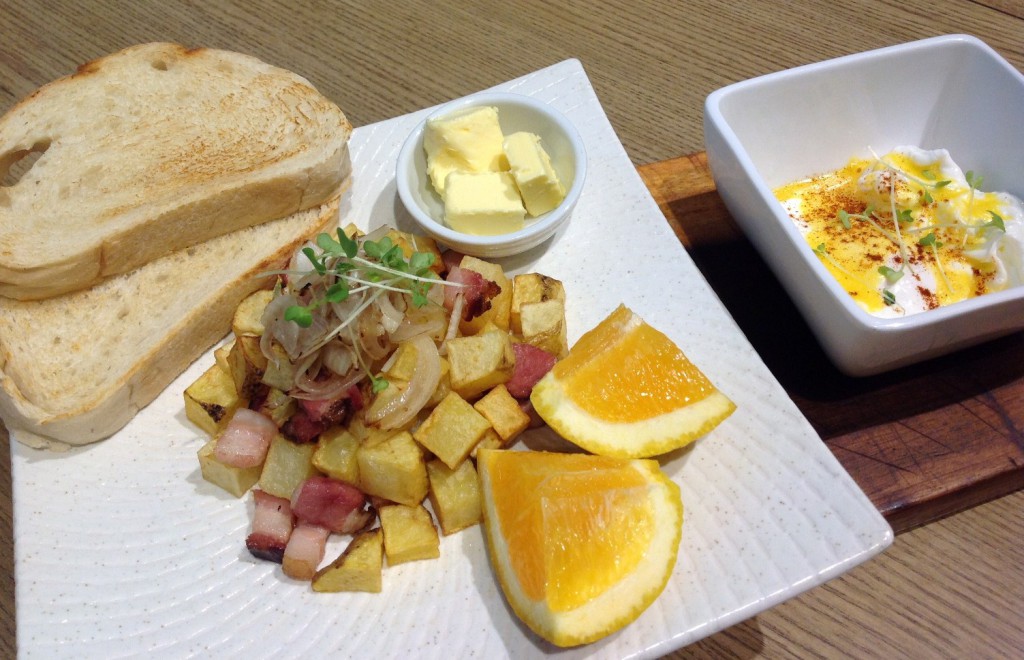 Double Smoked Bacon Hash served with Toasted Sourdough (P375)
The Hainan Chicken Noodles (P375) topped with spring onion, shiitake mushrooms and shmimeji mushrooms is another breakfast best-seller that infuses rich Asian flavors in chicken broth and noodles. It is sooo good it warms the heart, especially on a cold and rainy day. Another dish worth consuming on a busy morning is the classic Asian food Anise-Scented Beef Congee (P295), perfect for the cold weather as well as its aroma alone is enough to make you love the idea of enjoying the warmth of breakfast, even when the day ahead looks daunting.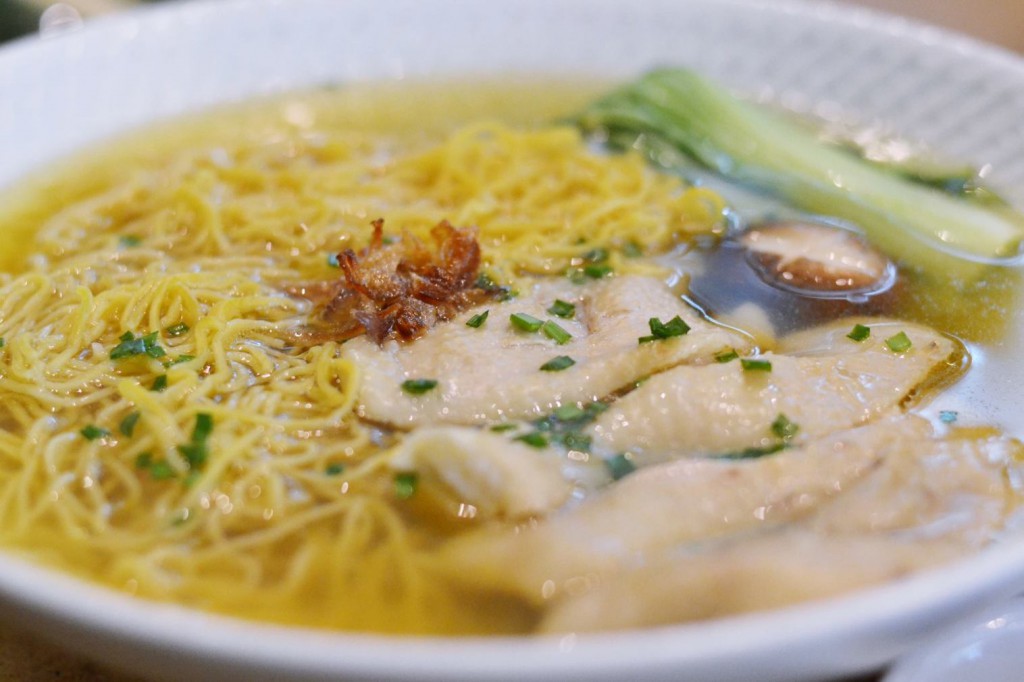 Hainan Chicken Noodles (P375)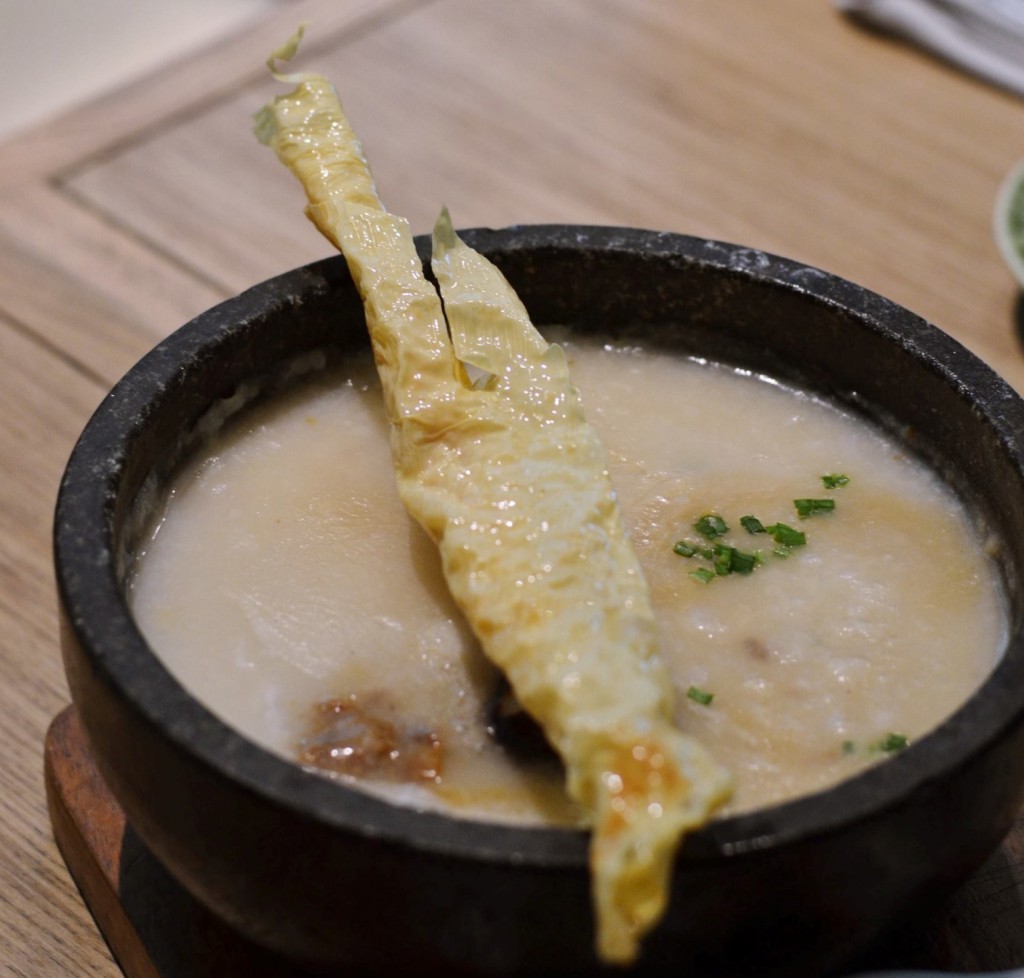 Anise Scented Beef Congee (P295)
With every noodle and congee comes an option of a side dish. You can choose from three pieces of either siomai, shrimp dumpling, or sharks fin. They also offer special Pancakes (P275) and Waffles (P275) served with maple syrup, butter, peanut butter, topped with ripe mango, watermelon and granny smith. They are good for sharing as the servings are quite big.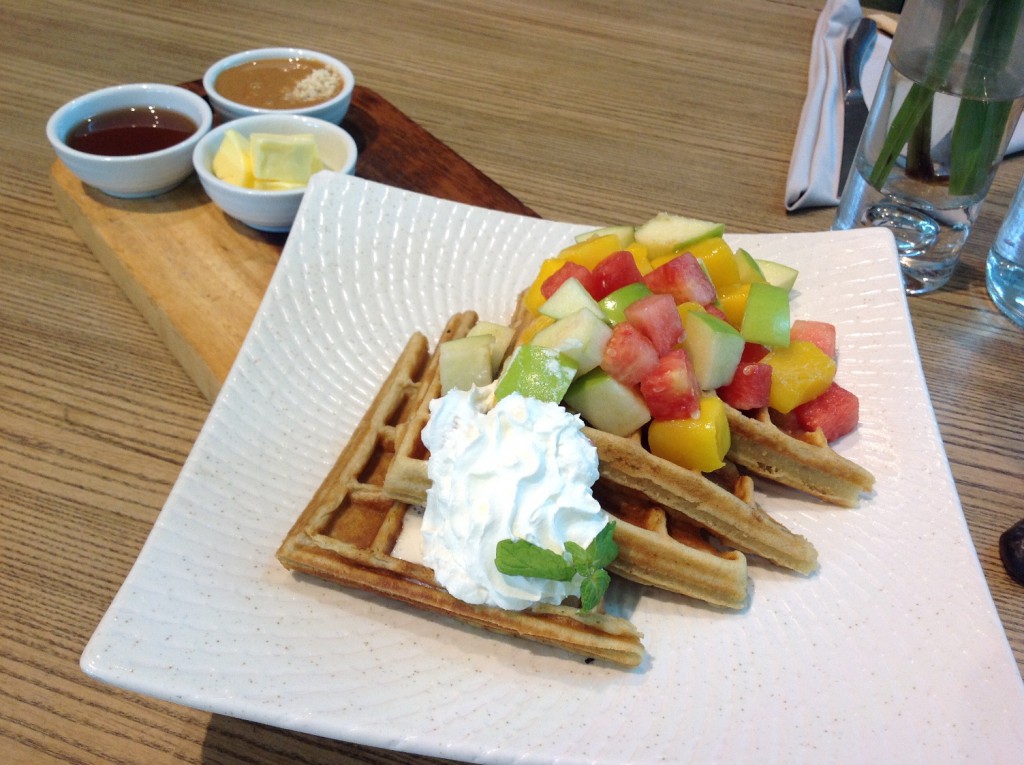 Waffles (P275)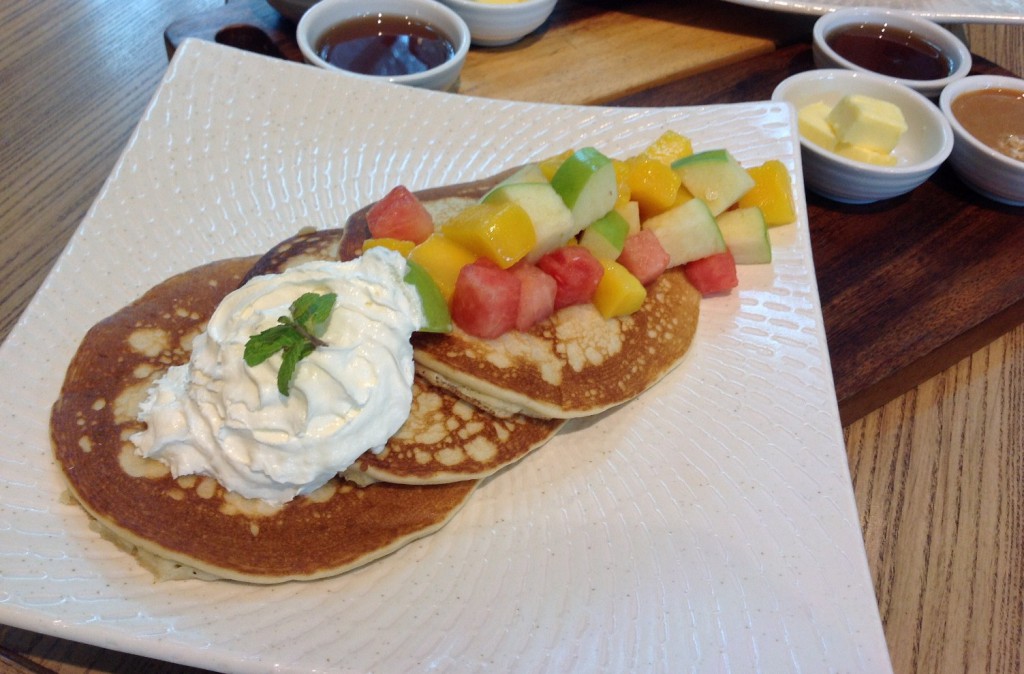 Pancakes (P275)
Everyone deserves a good cup of coffee at the start of a day and M Café's very own M Coffee (P120) made from 100% Arabica and Robusta Coffee doesn't disappoint. There is also a wide selection of cocktails like their best-seller Asian Bloody Mary (P195), a cocktail containing sili vodka, tomato juice, sriracha, wasabi, and calamansi, German Raddler (P195) that contains pilsner style beer, lemon and lime soda, and M Cafe Mimosa (P195), a champagne breakfast cocktail made of fresh orange juice with sparkling wine. For non-alcoholic refreshment, the yummy Iced Mocha (P205) with sweetened chocolate syrup is definitely a must-try.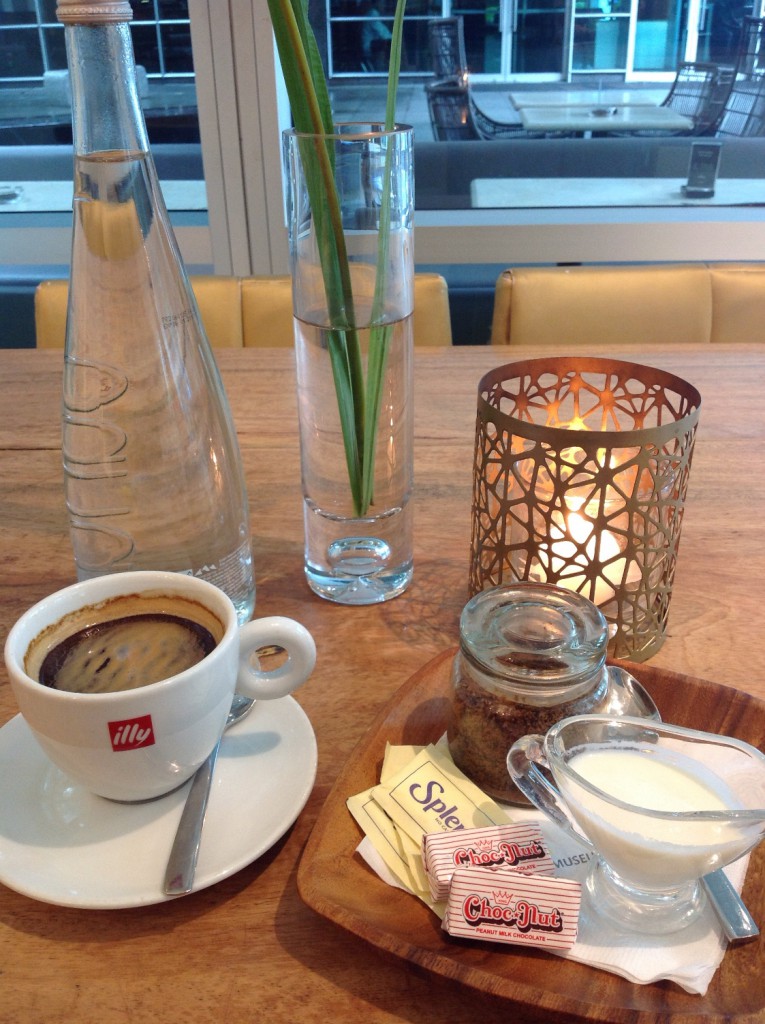 M Coffee (P120)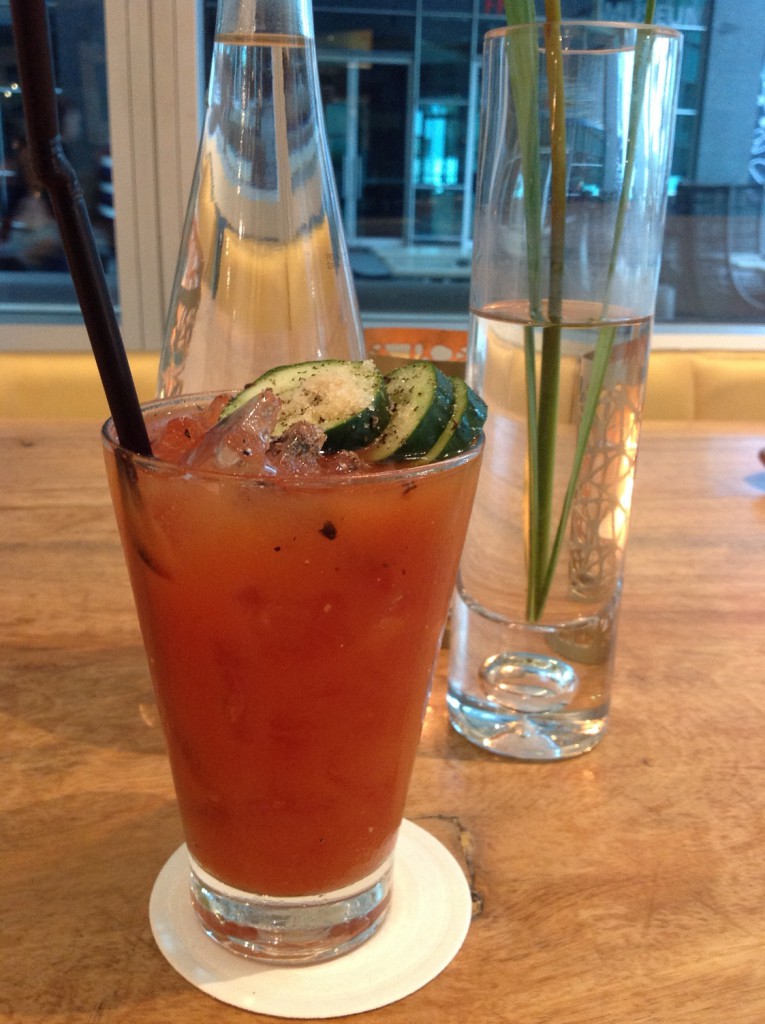 Asian Bloody Mary (P195)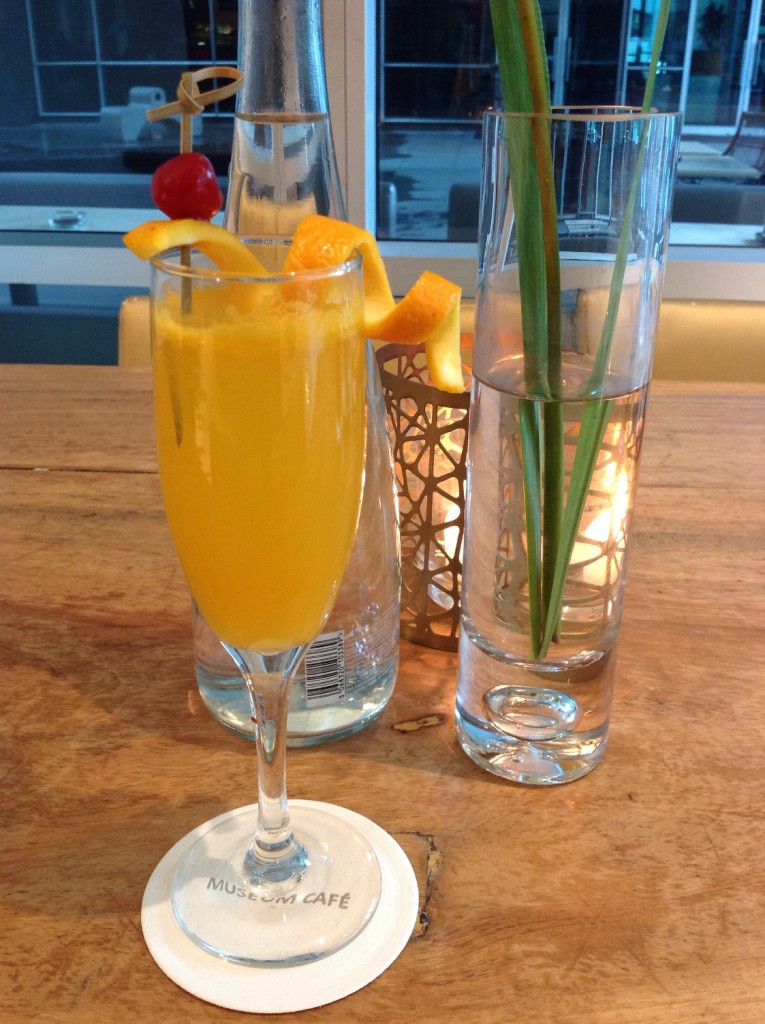 MCafe Mimosa (195)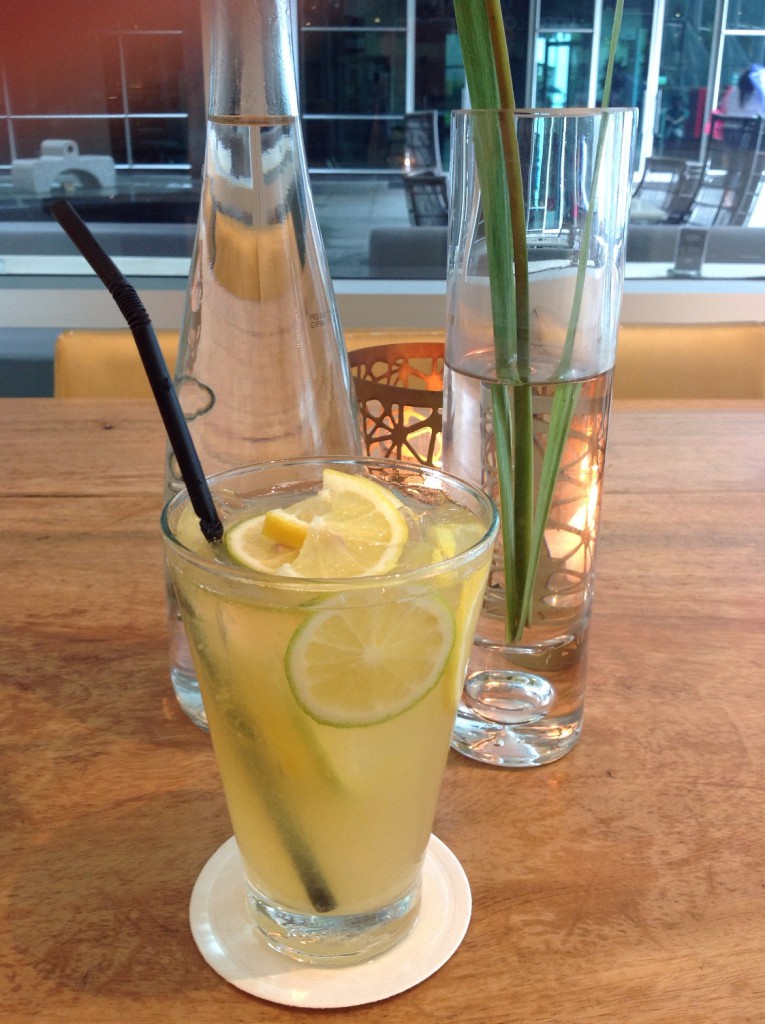 German Radler (P195)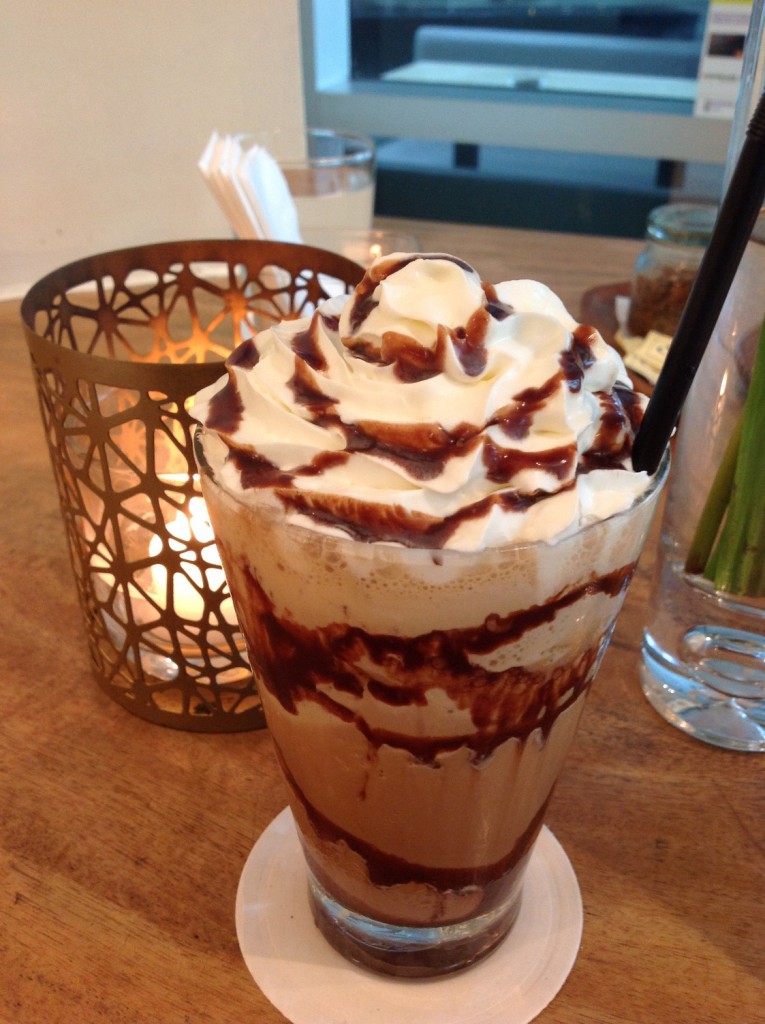 Iced Mocha (P205)
Charming, comfortable, and with a distinctive and interesting menu, M Café should be on your list of dining favorites especially if you want your breakfast to be your most exceptional experience of the day.
–
Photos and article by Adrian Pempena, contributor
–
General Information
Ayala Museum Complex, Greenbelt 4, Makati City
(02) 757 3000 / 757 6000
8:00 am to 12:00 midnight