Vengo in Makati: A 3-In-1 Place for Great Food and a Great Time
Located in the busy street of C. Palanca in Legaspi Village is one of the best places to have lunch and chill in Makati–Vengo. Vengo is a combination of three different establishments: the main restaurant Vengo, a Mexican-inspired restaurant, Dos, a Filipino concept restaurant, and Pearl Lion, a milk tea cafe.
Vengo, which means to come or coming, has been welcoming customers in their Makati branch since 2017.
It serves Mexican-inspired dishes like burrito, quesadilla, and taco that were given a twist by its owners. Out of these, their taco is the blockbuster. One of the reasons is homemade tortilla they use, setting them apart from other restaurants serving the same cuisine. Another is their unique yet tasty variants with Crispy Pork Cheek (Php 139), Tempura Shrimp (Php 149) and Karne Asada (Php 149) being the top three.
Every Tuesday, you can avail of their unlimited taco promo for two hours at any time of the day for Php 690!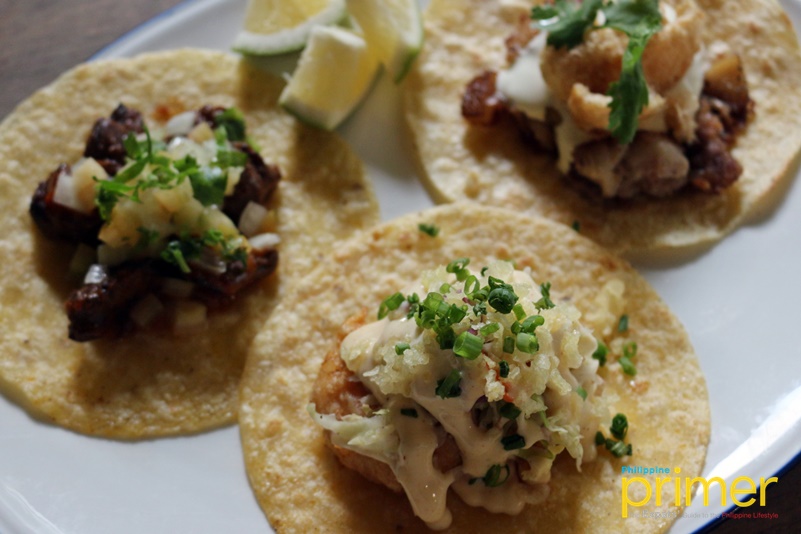 Karne Asada (Php 149), Tempura Shrimp (Php 149), and Crispy Pork Cheek Tacos (Php 139)
If you're craving for Filipino food, you can also order these at Dos. One thing you shouldn't miss here is their Lunch Special (Php 188) available from 11 a.m. 'til 5 p.m. You can choose from their selection of classic Filipino favorites and everybody knows you can never go wrong with that. Partner that with a heaping serving of rice and you got yourself the best value lunch.
Diners usually order the Crispy Lechon with Laing. The savory goodness of the lechon mixes well with the creamy spice of the laing (dried taro leaves in coconut milk). Aside from that, pickled onions were also added to give the dish a bit of a sour tinge.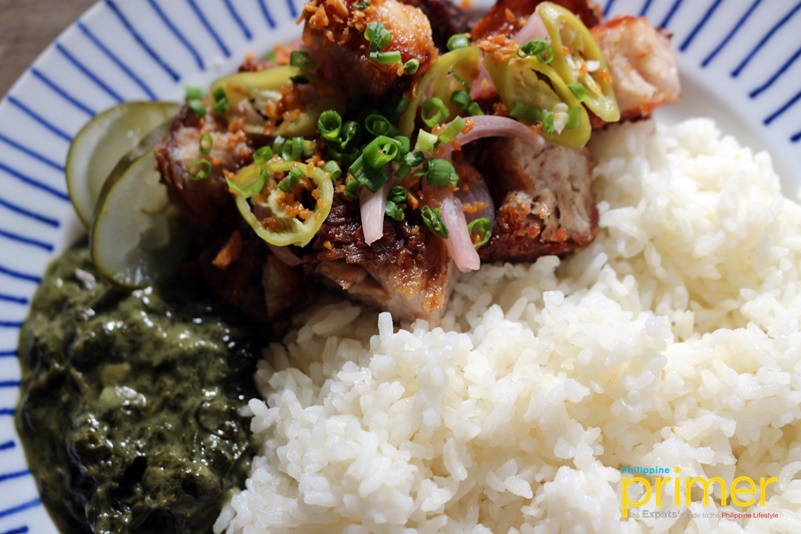 Crispy Lechon with Laing (Php 188)
Their former cafe is now brandished as a milk tea cafe called Pearl Lion. The owners realized that milk tea is not a fad anymore but a staple. They want to give the demand for most of their diners.
Pearl Lion's selection of drinks includes the Fresh Milk with Fresh Brown Sugar Pearls and Salted Caramel Cheese (Php 149). The milk that they use is locally-sourced from a small farm that is delivered to them thrice a week, making it the freshest milk you can grab in the area. Coffee and milk tea lovers will also rejoice with their milk tea variant mixed with espresso. It is indeed a taste of the best of both worlds.
However, to those who aren't really big fans of dairy, the Pearl Lion has non-dairy offerings like their Black Tea with Pearls and Fresh Orange Tea, and the newest, Fresh Lemon Tea with Brown Sugar Pearls.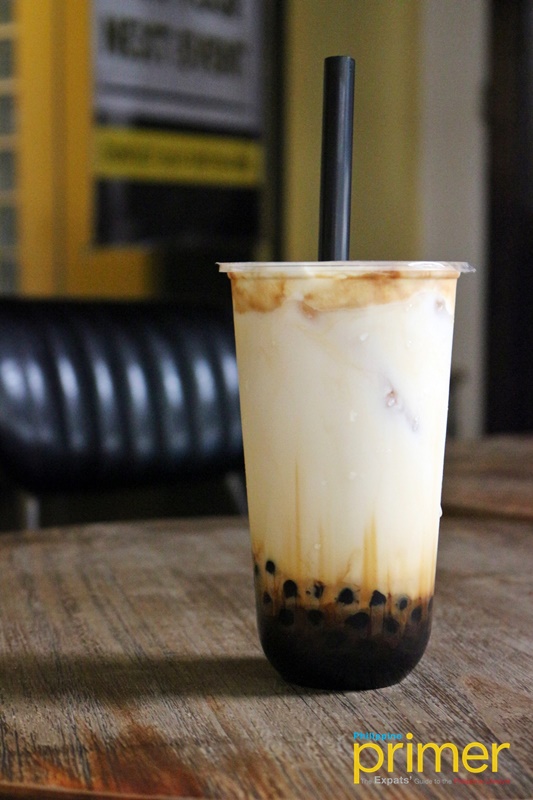 Fresh Milk with Fresh Brown Sugar Pearls and Salted Caramel Cheese (Php 149)
Vengo is also known for its daily happy hour and unlimited wine promos. The happy hour starts from 5 p.m. to 9 p.m. while the unlimited wine starts at 7 p.m. to 11 p.m. for Php 500 per head. The whole space can also be reserved for events.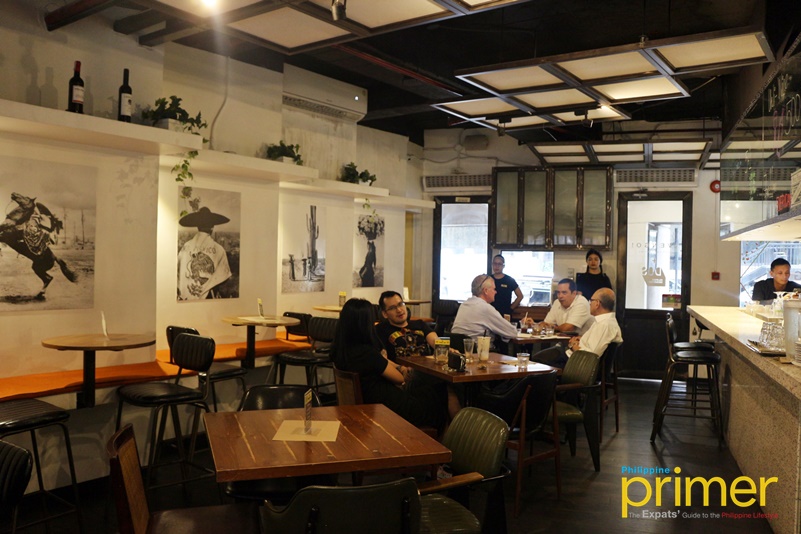 Dining at Vengo is certainly a delight because you got two different menus, a cafe and a full bar all in one space!
How to get here
By car: From EDSA, take a right onto Ayala Avenue then make a left to Makati Avenue.
Drive straight then turn right by Ayala Museum onto Dela Rosa Street then make a left at C. Palanca Street. Vengo is on the right side of the street next to RCBC.
You may park on the street with corresponding fees per hour.
By public transportation: For MRT and buses, alight at Ayala Station. You can get to Greenbelt 5 by crossing SM Makati, Glorietta, and Landmark.
From Greenbelt 5, walk straight on Dela Rosa Street and turn left at C. Palanca Street.

105 C. Palanca, Legaspi Village, Makati City