It's a classic after-work adventure at Cable Car in Ortigas
This is how you describe Cable Car in two words—"It's home!"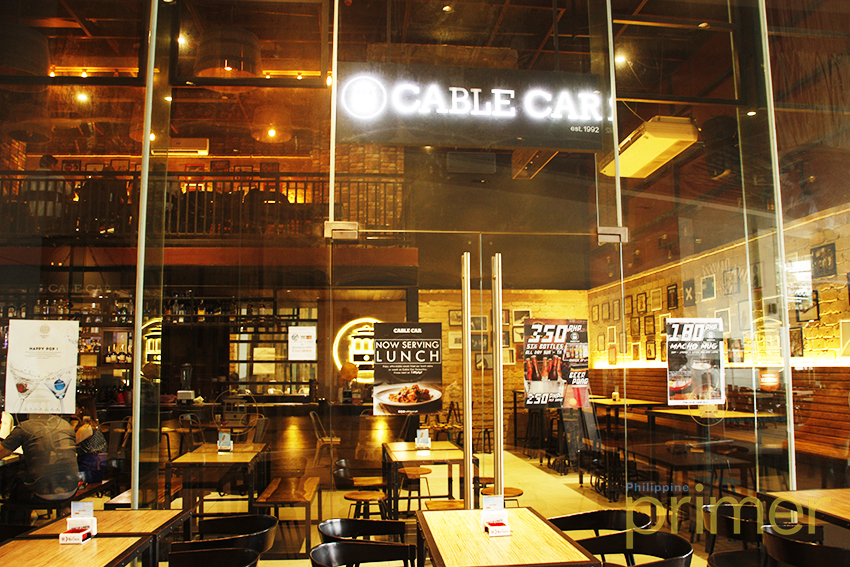 Cable Car also offers outdoor seating
Having been in the industry since 1992, Cable Car is probably one of the most-trusted restopubs here in Manila. With four branches in the metro and one in Iloilo City, Cable Car has already conquered the after-work scene when it comes to merriment and relaxation.

Cable Car Ortigas' interiors
Cable Car's bar
As you walk into its branch in Ortigas, you'll already have a clue on what Cable Car is all about—it's a restaurant slash pub that offers sumptuous food, signature drinks, and wholesome entertainment for all.
Cable Car is patterned to look like San Francisco pubs in U.S. This old-school speakeasy bar with hardwood interiors and custom-made lighting make it look like an enticing place to spend after-work hours with. Their bar, which displays various alcoholic drinks, are ready to be ordered, especially their best-selling beers, which you could use as you play beer pong with your friends. Cable Car is known to be the one who introduced the beer ball game (a game which uses a ping pong ball to be thrown in aiming at the opponents' cups whereas the losing team drinks the beer in the cup where the ball lands) in the Philippines, making it the best place for an after-work adventure.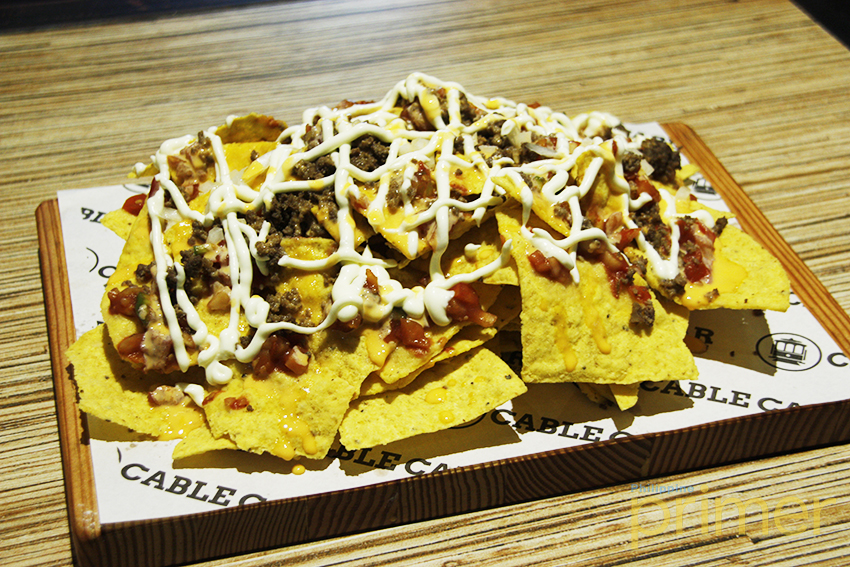 NACHOS. Small (P285), Large (P515). They also offer Unlimited (called "Unli" for short) Nachos for P299 everyday at 4 to 8pm.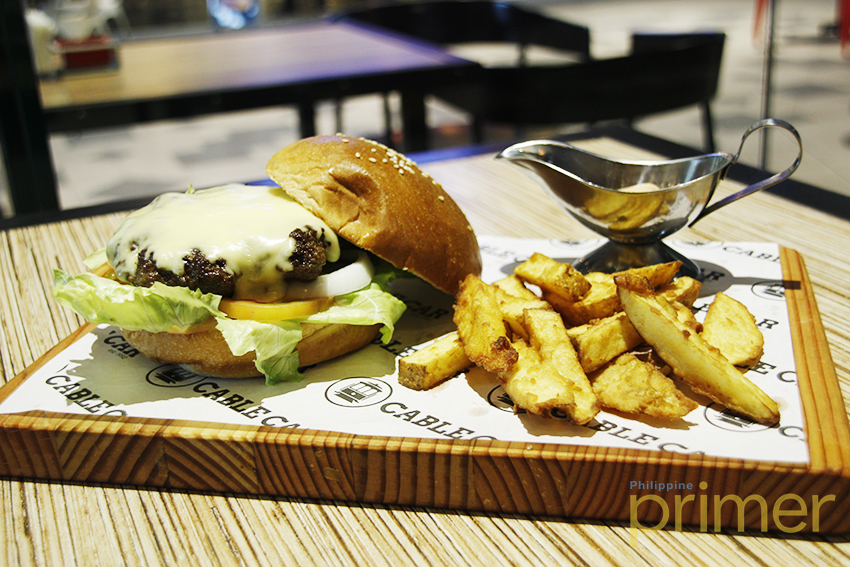 SENIOR GRIPMAN BURGER with side fries (P270). They offer all their cheesy and meaty burgers at 50% discount every Sunday!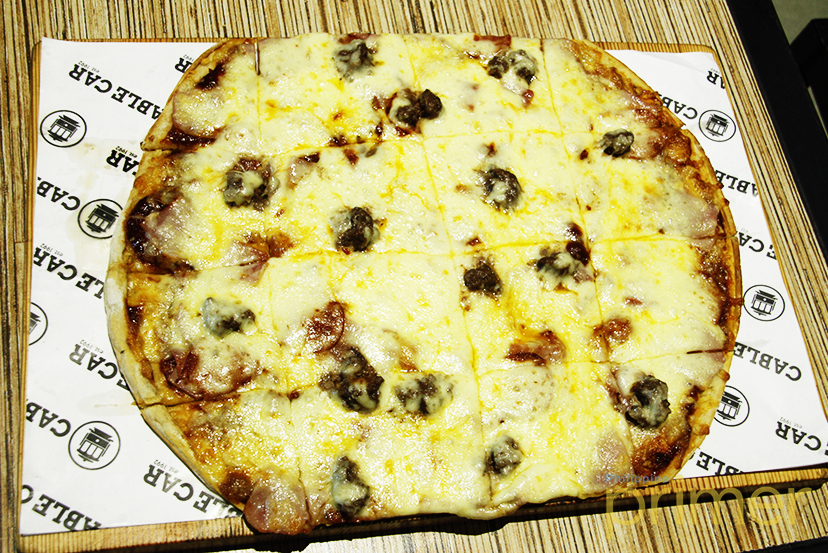 HEARTBREAKER PIZZA. Medium (P650); Large (P850)- They serve Unli Pizza (399) and Unli Pizza and Beer (499) every Monday at 5 to 9 pm
Cable Car also takes pride of their food as much as their dishes. They have burgers, pasta, pizza to pair with their best-tasting drinks. They have happy hours and they're also known for their unli-pizza and unli-nachos offerings, thus really making it a favorite among happy young professionals who want to enjoy a weekday nightcap.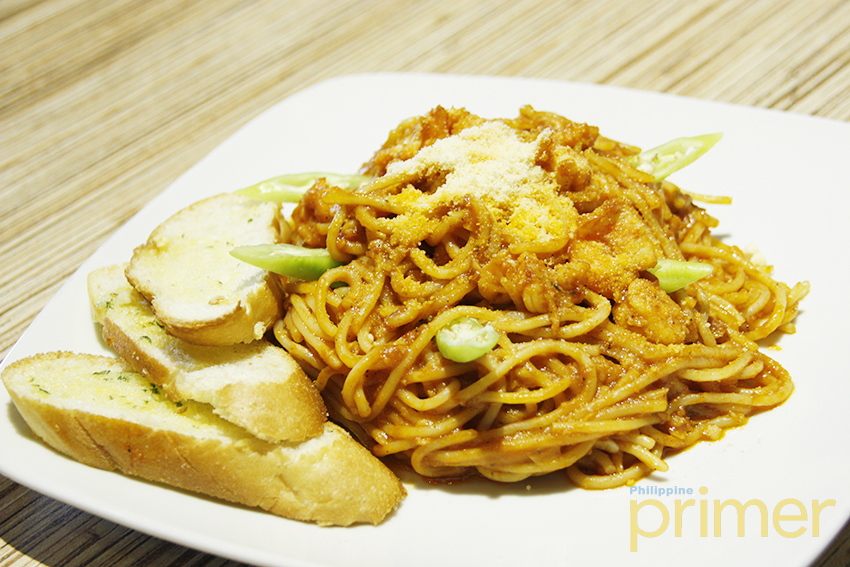 FIRE SHRIMP PASTA (P199). One of Cable Car's lunch favorites is this somewhat spicy and cheesy spaghetti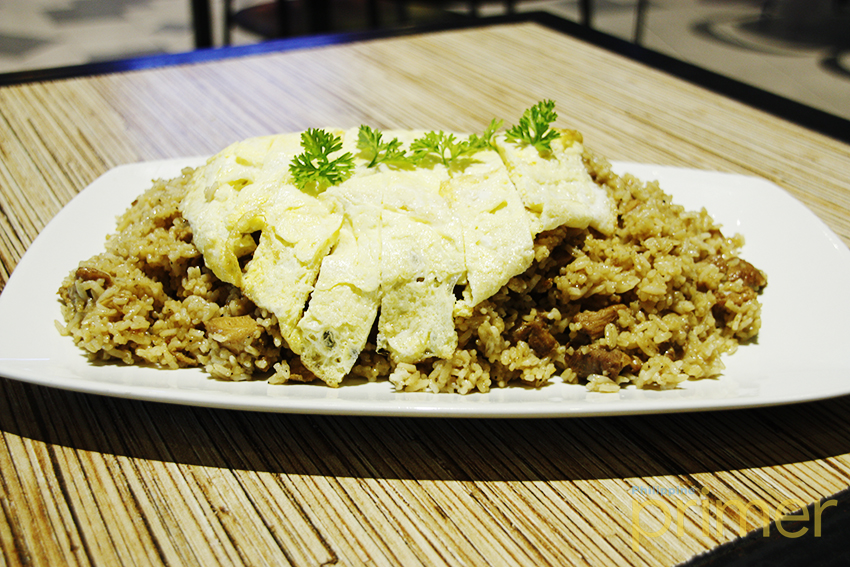 CABLE CAR RICE. Solo (P150) Medium (P230) Large (P360) This specialty savoury rice topped with egg and mixed with meat is great for lunch!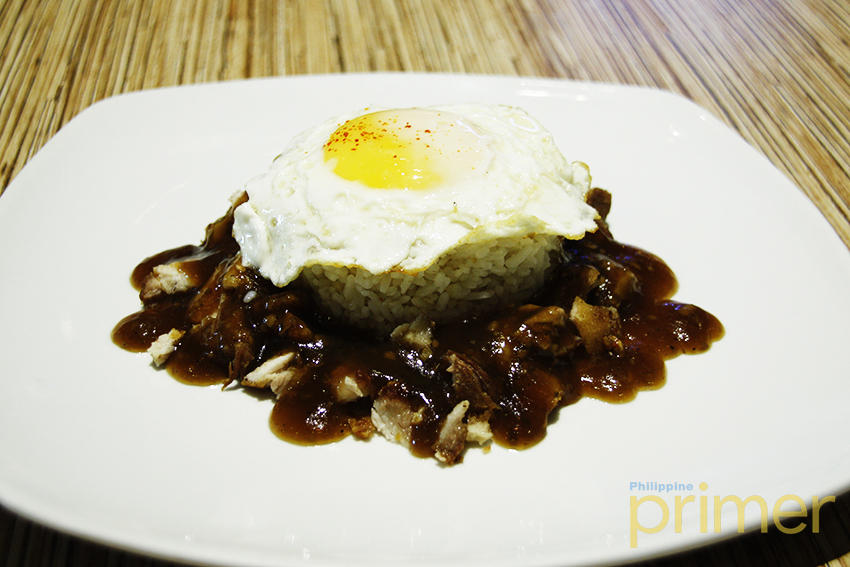 PULLED PORK ADOBO (P149). Get this flavorful meat dish and rice for lunch!
PUNYETA. P110/glass; P399/carafe; sweet drink with a kick for the best nightcap!
When it comes to entertainment, Cable Car stands out. They have scheduled acoustic sessions, live DJs, and beer pong activities free for all to enjoy. Cable Car also has a function area where most professionals do meetings.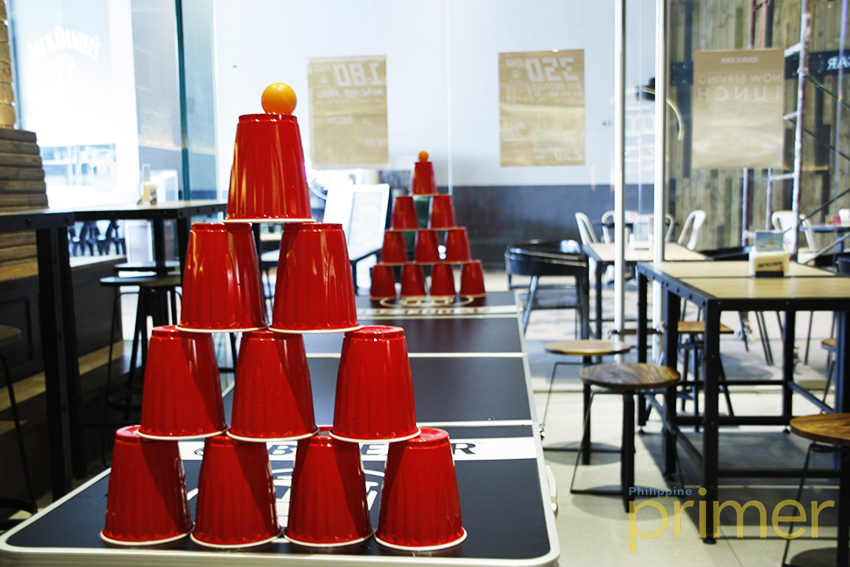 Wanna play beer pong?
Have a chill and relaxing night vibe as you get the chance to enjoy an after-work adventure– the Cable Car way!
Promos and Events:
Happy Hour Promos all night from Sunday to Thursday:
P350 Bucket of 6 Beers
P180 1L Macho Mug
Cable Car Makati, BGC, Tomas Morato- Acoustic Nights every Thursday, DJs every Friday and Saturday
Cable Car Ortigas- Bands every Wednesday, DJs Thursday and Friday, Open Mic Saturdays

G/F, The Sapphire Bloc, Sapphire Road, Ortigas, Pasig City Facebook page: https://www.facebook.com/CableCarPh/ (Cable Car) Website: cablecar.ph Email: cablecar.nika@gmail.com

10:00 am to 2:00 pm; 4:00 pm to 4:00 am (Monday to Friday); 4:00 pm to 4:00 am (Saturday)