Patisserie Kyo in BGC Offers Healthy Take-Away Breads and Pastries
While some restaurants are striving to be known among foodies despite putting huge effort, Patisserie Kyo in Bonifacio Global City has burgeoned simply by word of mouth.
Started in 2012, this Japanese pastry shop has been frequented by many expats who clearly relish the delights of each product it offers.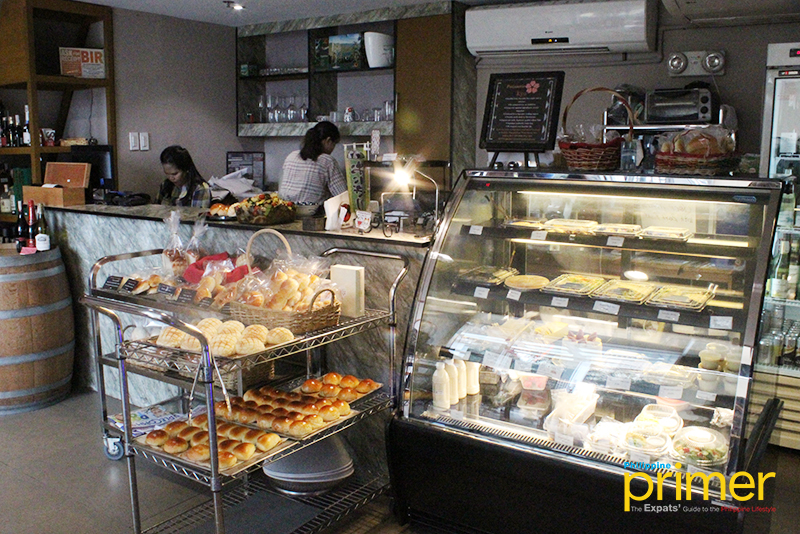 Patisserie Kyo in BGC
In over 10 years of staying in the Philippines, owner Masako Kimura has observed that many Filipinos, most of the time, don't bother about their food intake on a daily basis—that's why she was pressed to open a shop within the district that could somehow help everyone to live a disciplined lifestyle, she said.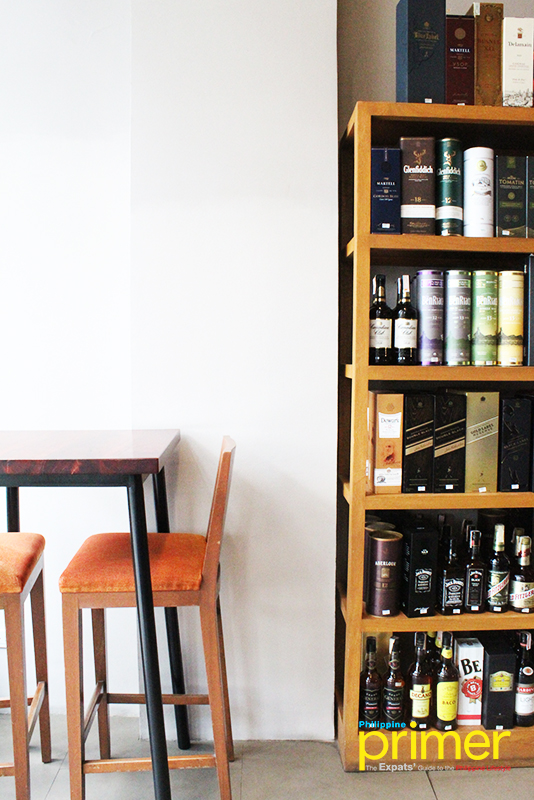 The pastry shop has partnered with Ralph's Wine and Spirits
In this regard, the bakery only provides goodies that are made with quality ingredients—from freshly baked goods to all-natural Japanese fare.
"All of what we offer here are free from preservatives to maintain the integrity of the food," the food specialist from Tokyo stressed, emphasizing that this factor is what sets them apart from others.
In 2014, Patisserie Kyo moved to its new location at Trion Tower, which is just few steps away from SM Aura, sharing space with Ralph's Wine and Liquor shop. Though they haven't put up a signage yet, regular customers know where to drop by.
Among their well-loved take-away breads is their signature Sausage Roll (Php 90/pc), which filling is very unmistakable, perfect for a savory pastry snack. They also offer Melon Pan (Php 40/pc) which is a popular sweet bun in Japan made from milk and enriched cookie dough.
Also pick the Choco Chip Bread (Pho 40/pc) to try a different flavor.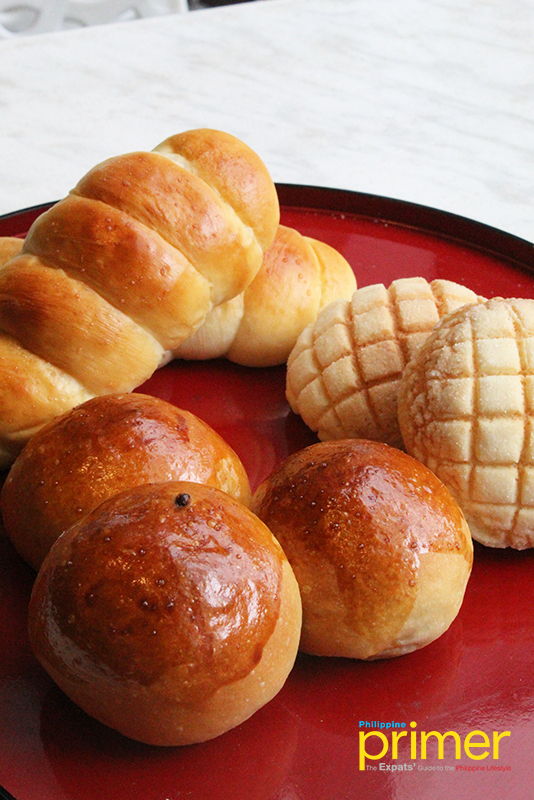 Sausage Roll (Php 90/pc), Melon Pan (Php 40/pc), Choco Chip Bread (Pho 40/pc)
Another classic Japanese snack offered here is the Mini Dorayaki (Php 40/pc), which is made with anko or Japanese red bean paste. Without any additives used, all the breads and pastries are guaranteed to last longer.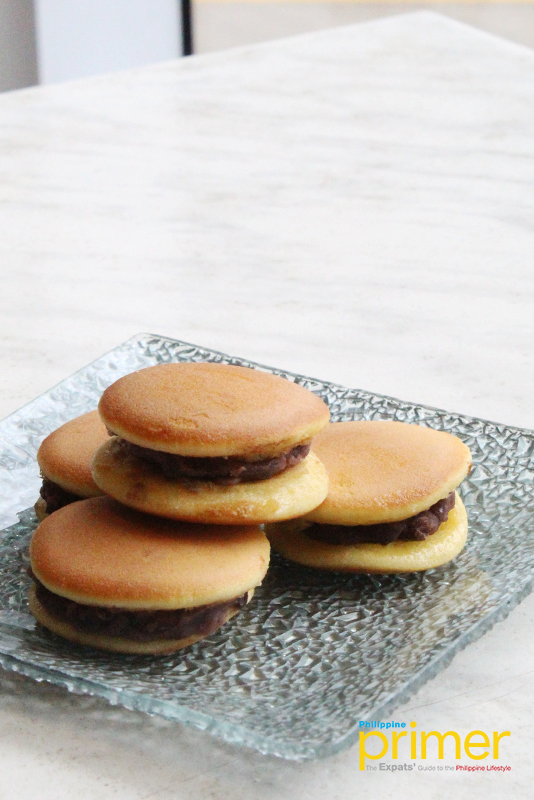 Mini Dorayaki (Php 40/pc) 
Meanwhile, if you want to lounge around and have some hearty eats to try apart from breads, Patisserie Kyo has Sukiyaki Donburi (Php 300), Chicken Karaage (Php 120), and Wagyu Hamburg Bento (Php 420) for your meaty cravings.
Kimura shared that many of her regular customers buy dishes, like the sukiyaki and karaage, for take out and only pair it with rice at home for their convenience.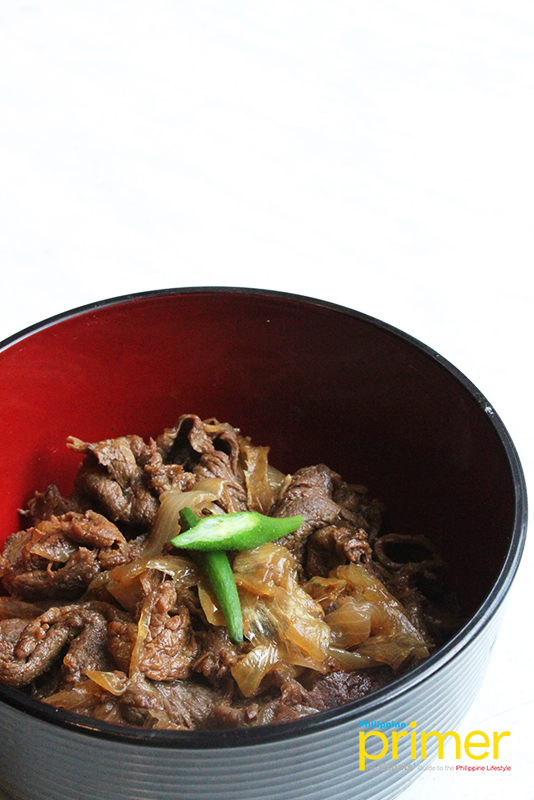 Sukiyaki Donburi (Php 300)
Chicken Karaage (Php 120)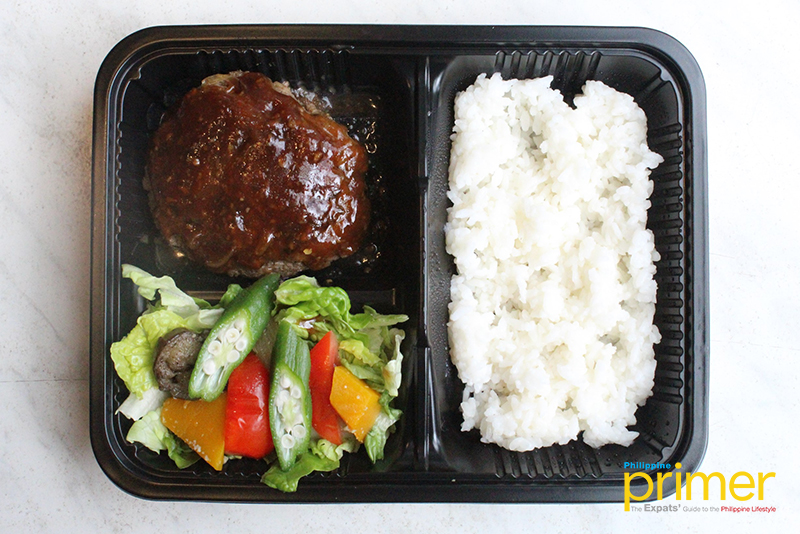 Wagyu Hamburg Bento (Php 420)
Already curious about Patisserie Kyo? Now is the time to be one of their frequent customers. It is also known for its temptingly tasty birthday cakes, bento boxes, homemade gyozas, and other Japanese staple. They also take orders online.
Visit Patisserie Kyo at G/F The Trion Tower, Mckinley Park Way, Corner 9th Avenue, Fort Bonifacio Global City, Taguig City. It opens Monday to Sunday, from 9 a.m. to 1 a.m. For more information, call 0917-888-9837; 02-779-8705 or visit their Facebook page.

Ground Floor, The Trion Tower, Mckinley Park Way, Corner 9th Avenue, Fort Bonifacio Global City, Taguig City

9 a.m. to 1 a.m. (Monday to Sunday)