Hola Chica at The Island Fires Up Bloodstream with Jose Cuervo, Patrón Tequila
"Hola!" Let this greeting warm you up as it opens up the gateway to a lair of spirits!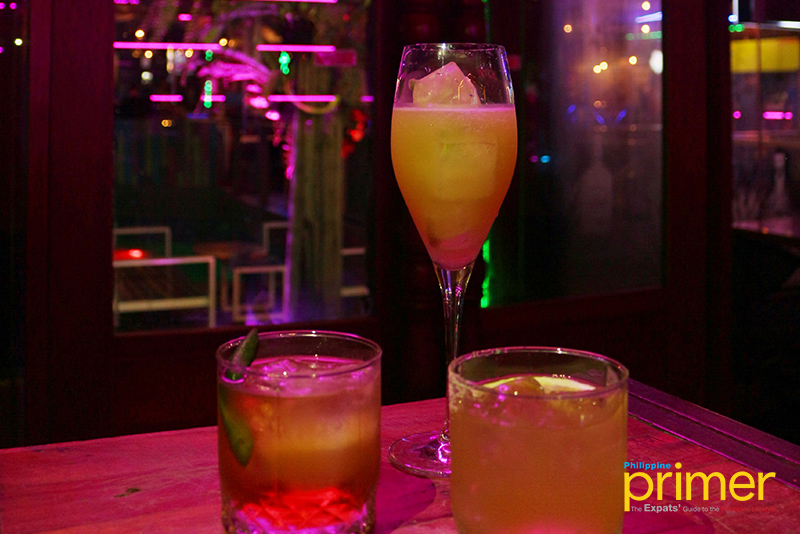 Whether it's the spirit of two jolly men with smiles as wide as their festive sombreros or the spirit of different bottles of tequila, Hola Chica inside The Island at The Palace welcomes you to taste their collection of earthy, fruity, and wild tequila shots and mixes to keep you up all night!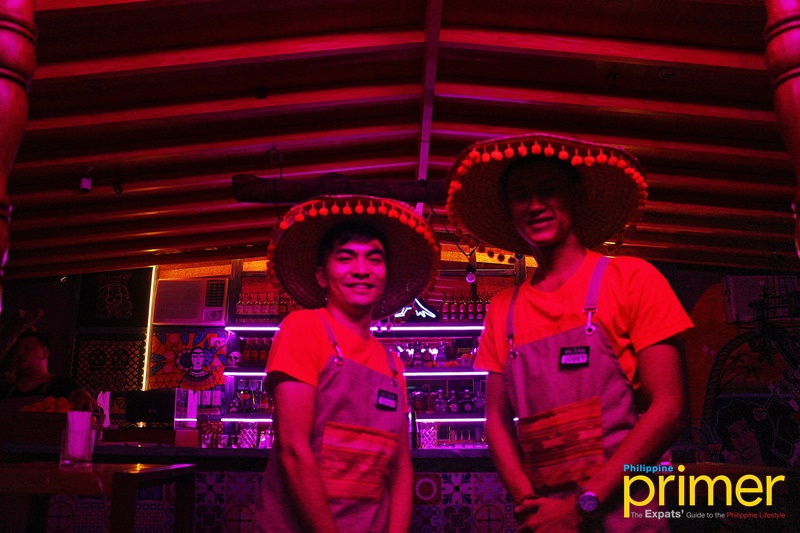 With a concept revolving around educating party-goers of the richness of tequila, the new pop-up bar celebrates the blue agave-produced spirit by serving varieties of tequila, as cocktails or in flight trays–thanks to Beverage Director Erwann Heusaff and his army of bartender-mixologists, one of which is Hola Chica's Jeremiah Mateo.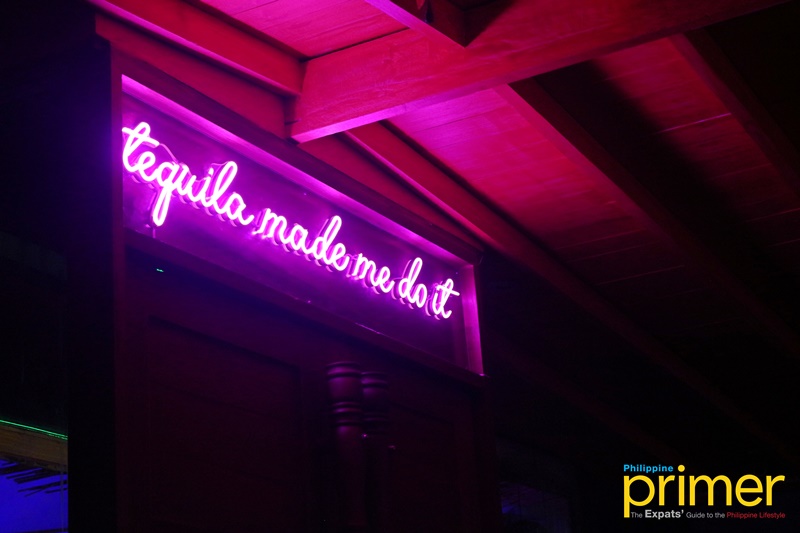 When questioned, say, "Tequila made me do it."
Shots at the Ready
As a pop-up bar that is here to stay for a maximum of one year, Hola Chica took the place of Poppy's Gin Bar just recently.
Also Read: The Island at The Palace: Tropical Nightlife in the Metro
Premium brands such as Jose Cuervo and Gran Centenario steal the limelight by spawning the plata (pure or un-aged), reposado (aged), and añejo (extra aged), which all differ in taste and are characterized depending on how long they were stored in barrels.
These three can be served in flight trays ranging from Php 600 (3 shots) to Php 1,500 (5 shots) to have that coveted tequila tasting session with your friends.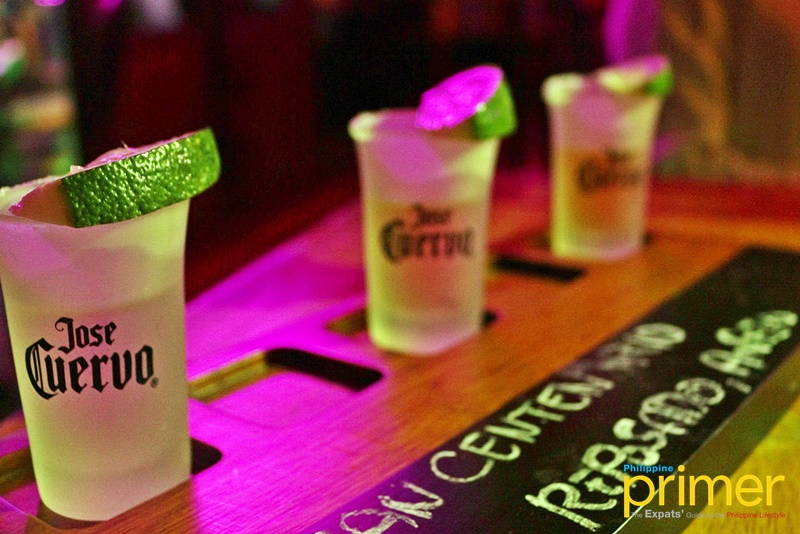 Gran Centenario Vertical Flight is comprised of the Gran Centenario Plata, Gran Centenario Reposado, Gran Centenario Añejo (3 shots for Php 600)
While all having that bitter, smokey flavor, the reposado has a sweeter punch than the other two—easily making it a favorite among first-time tequila drinkers.
The second flight tray containing the Spirits of Mexico (5 shots for Php 1,500), on the other hand, has more options to choose from. Milagros, Del Maguey, Herradura, Patrón Añejo, and Los Siete brands and blends compete for the spotlight.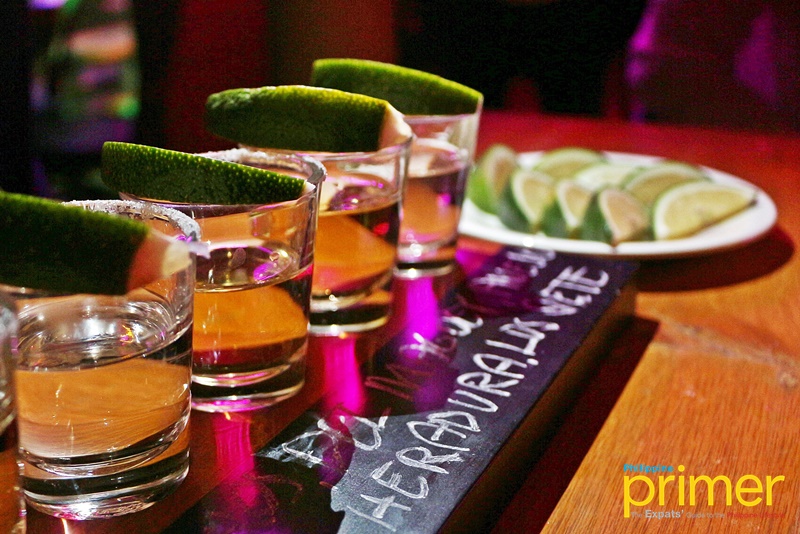 Spirits of Mexico is comprised of Milagros Tequila, Del Maguey Crema Del Mezcal, Herradura, Los Sietes Misterios Doba Yej, and Patron Añejo (5 shots for Php 1,500)
Each one kicks memorably but with Del Maguey's Mezcal's smokey taste and Los Siete's 46% alcohol content (ABV), the flight tray is surely a favorable addition to your Hola Chica experience.
Here's to Cocktails!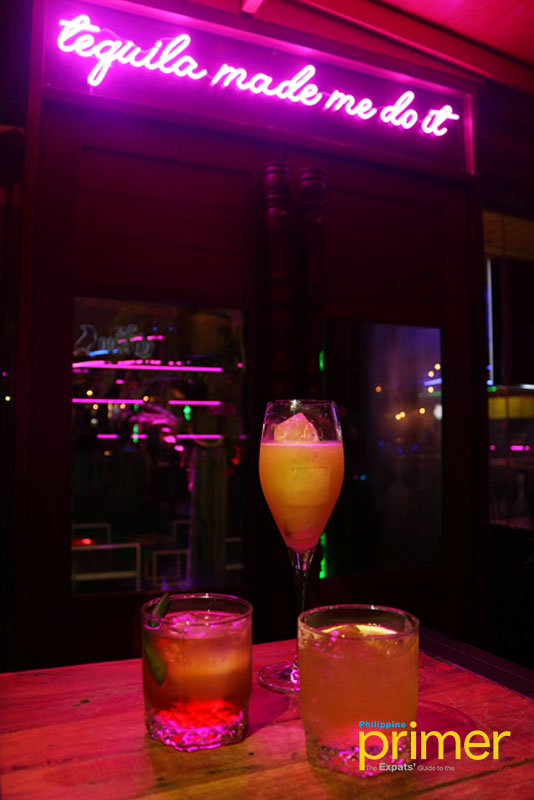 (From left to right) Mr. Bigote (Php 400), Last Mariachi (Php 400), and Tommy's Margarita (Php 450)
According to Hola Chica's bartender-mixologist, Jeremiah Mateo, tequilas should come from a specific state in Mexico, Jalisco, to be considered an honest-to-goodness liquor. When produced elsewhere, the spirit is called a "mixto" ("mixed" in English).
As tequila contains a bitter punch, it is only fitting to mix it with lime, lemon, or other citrus fruits to make up a great cocktail!
Their Last Mariachi (Php 400), for example, uses green apple juice, green apple syrup, and lime juice to go with 1800 Reposado Tequila, Luxardo Maraschino, and Green Chartreuse. The result is a mix of sweet, bitter, and a lip-smacking kiss of sour.
Meanwhile, Hola Chica's Shiso Me Sour (Php 400) uses pickled ginger, shiso leaf, lemon juice, and passion fruit juice among others to make up a stunning mix with Jose Cuervo Tradicional Silver Tequila and Siete Misterios Dora Yej Mezcal.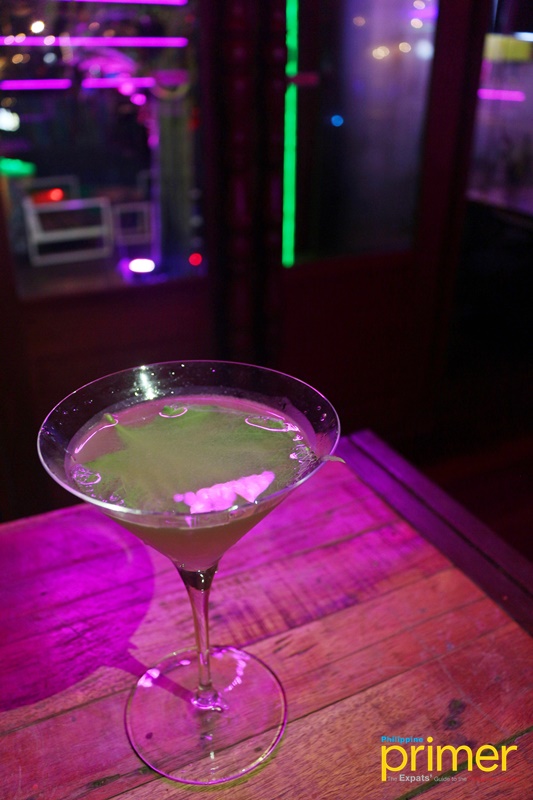 Shiso Me Sour (Php 400)
These tequila cocktails can also spice up your night, best paired with Executive Chef Mikko Reyes' grilled treats and hearty platters from The Big Kahuna, Smoking Hut, and Catch & Release inside The Island at The Palace.
One of which is the Pork Belly BBQ (Php 135) from Smoking Hut. With its tender meat, oozing with a light peck of sweetness from its barbecue sauce, the skewers are a flavorful treat, good to go with a bowl of rice.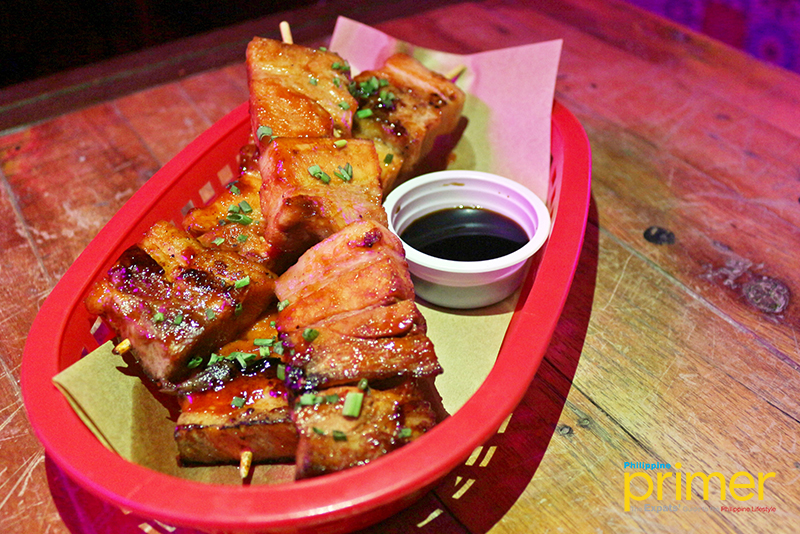 Pork Belly BBQ (Php 135)
The same goes for their Chili Garlic Wings (Php 350) from The Big Kahuna with sesame soy, pickled onions, and aioli. Such combination makes up for an amazing ensemble of slightly sweet and savory chicken, best dipped in their tangy and pinching aioli sauce.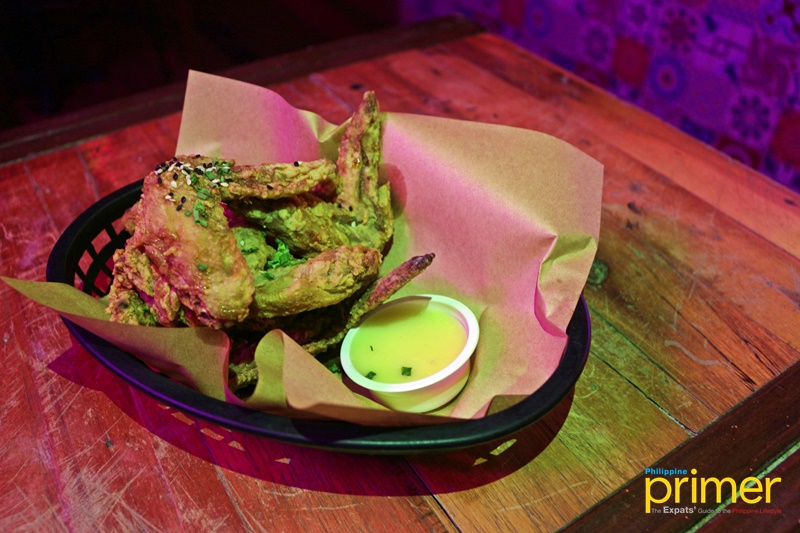 Chili Garlic Wings (Php 350)
Another must-try from The Big Kahuna is their Classic Chili Nachos (Php 320) that's perfect for their Mexican-inspired, neon-noir bar. Their nachos—made of a combination of beef chili, beans, and salsa—ultimately burst with flavors and crunch, perfect with its creamy dipping sauce.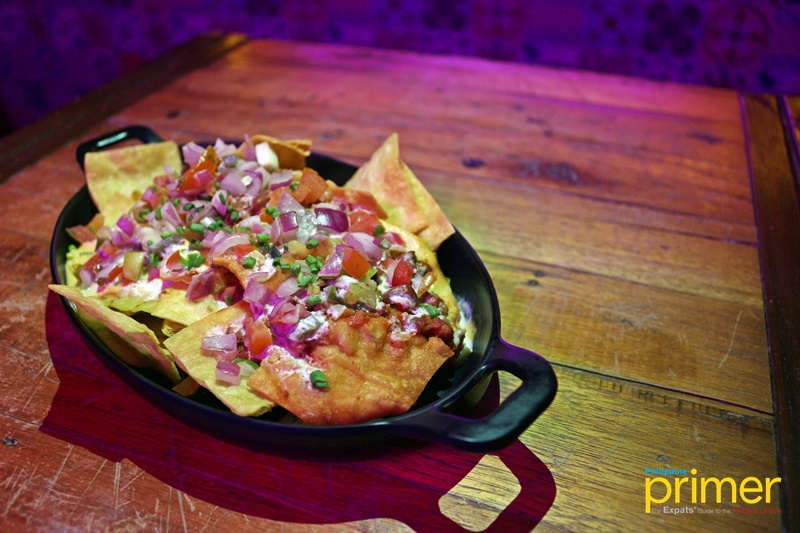 Classic Chili Nachos (Php 320)
Lastly, Catch & Release's "Takoyaki" Seafood Balls (Php 210) is a pure gift to the palate with its soft and chewy lobster and fish balls. It goes well alongside Japanese sweet mayo or kewpie, balancing the chili pepper, Togarashi.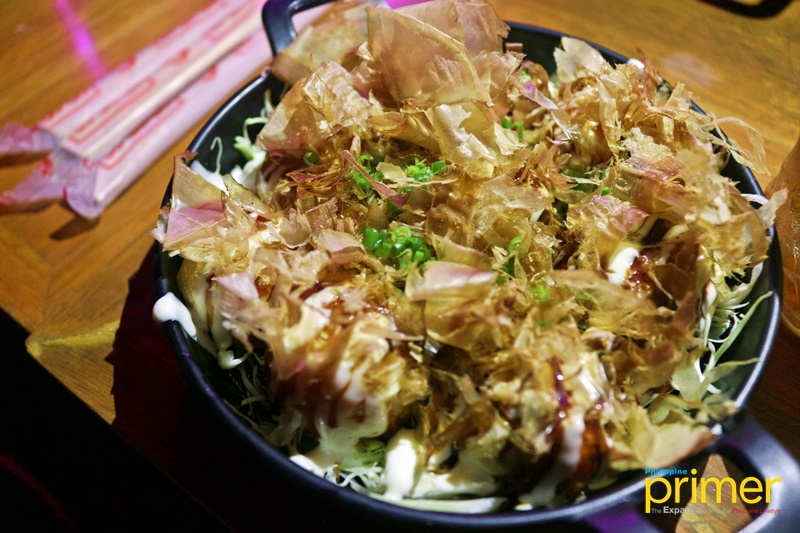 "Takoyaki" Seafood Balls (Php 210)
On a single night out, your Php 1,000 with friends can go a long way to try out their Cuervo paired with these delicious eats.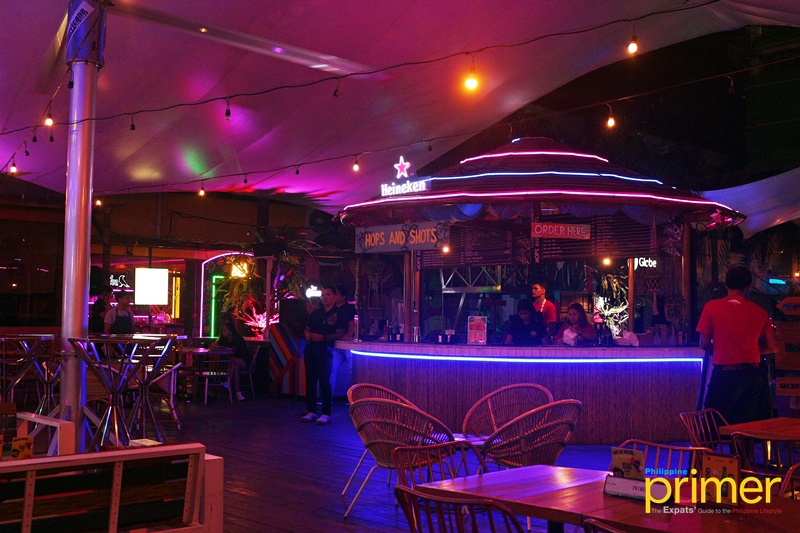 A lot of mini bars can be found inside The Island at The Palace, making sure you'll never leave the place wanting for more
Catch Hola Chica from 6 p.m. onwards every day at The Island at The Palace. Don't forget that it gets full on a weekend, more so as The Island will fully be tented real soon!
---
Written by Chin Sanigan
General Information
9th Ave cor. 36th St., Uptown Bonifacio, Taguig City
0917-689-8888
6 p.m. onwards