The Island at The Palace: Tropical Nightlife in the Metro
Sitting in the heart of the Metro is everyone's much-needed quick island getaway—Palace Manila's The Island.
A new concept of nightlife featuring island cravings complete of food stations, Instagram-worthy spots, tropical bars, pool, cabanas, island cocktails, and party songs.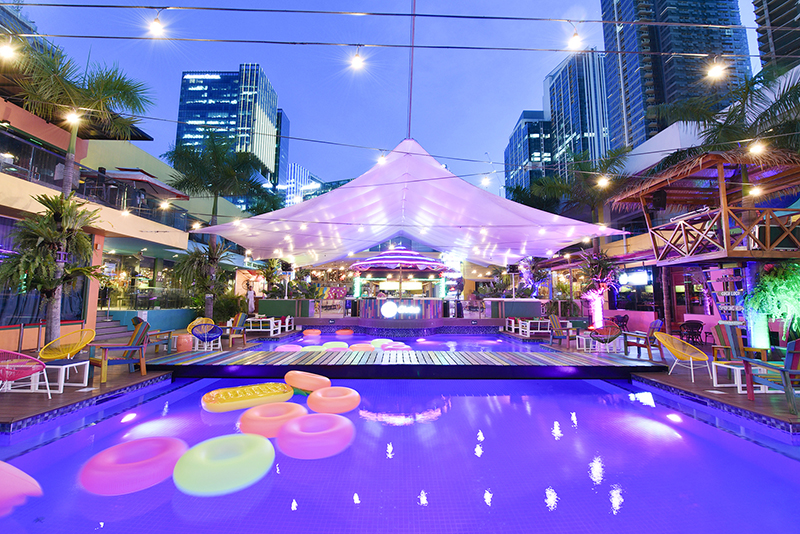 The Island at The Palace is your next island getaway in the Metro
Inside The Island are food stations that boast an ultimate island life. Rum Jungle, Hops & Shots, Coco Loco, El Pirata, Poppy's Gin Bar, Super Papaya, Big Kahuna, Catch & Release, and Smoking Hut, each of which caters to every island needs such as seafood, burgers, pizzas, BBQs, tropical cocktails, and many more.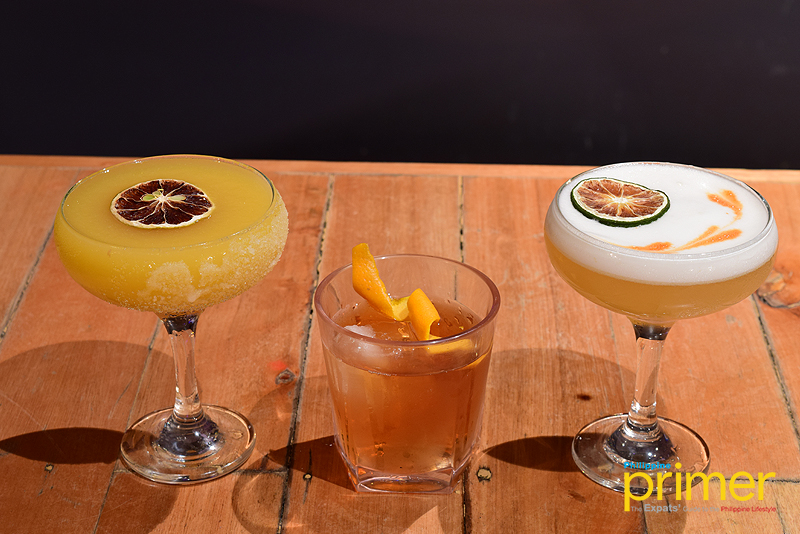 Frozen Margarita, Old-fashioned and Whisky Sour
Rum Jungle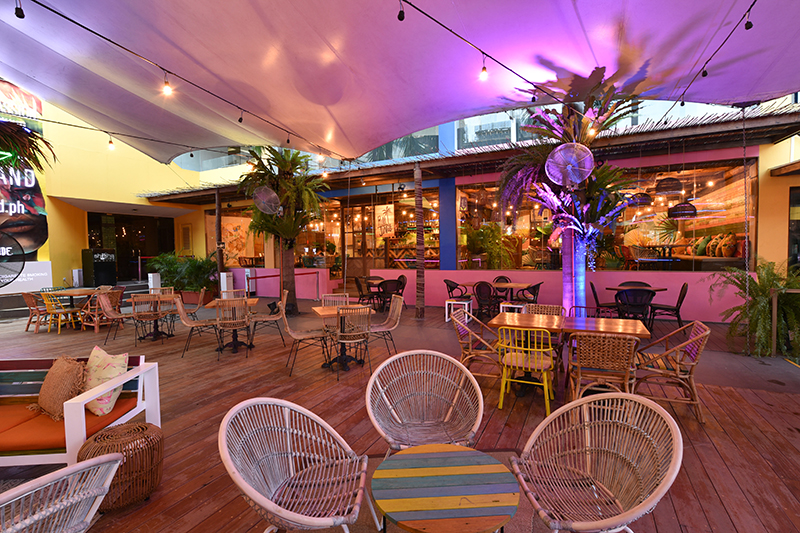 Seats outside are also inspired by the nipa-hut vibe of Rum Jungle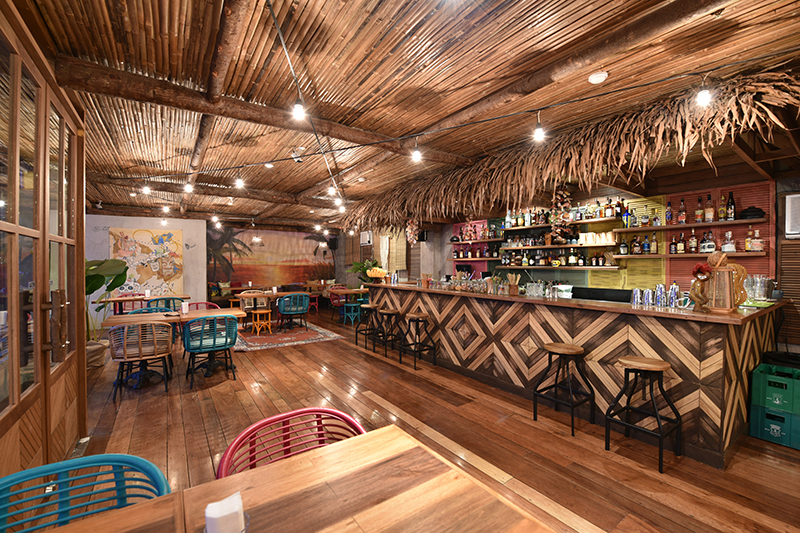 Rum Jungle has the Tiki Bar vibe complete with nipa hut setting and vibrant color seats
Rum Jungle is your Tiki and Tropical Bar in the metro except—it's fully air-conditioned. Enjoy cocktails here like the Forever A Bridesmaid, a frozen banana daiquiri enthusiast, Mangrove Manhattan, We Put a Lemon on A Coconut, and Pinacolada.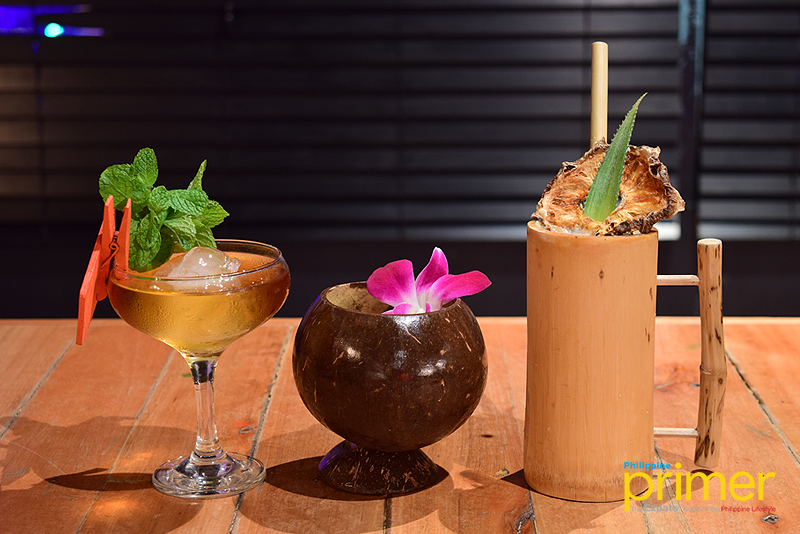 Mangrove Manhattan, We Put A Lemon on A Coconut and Pinacolada
Catch & Release and Big Kahuna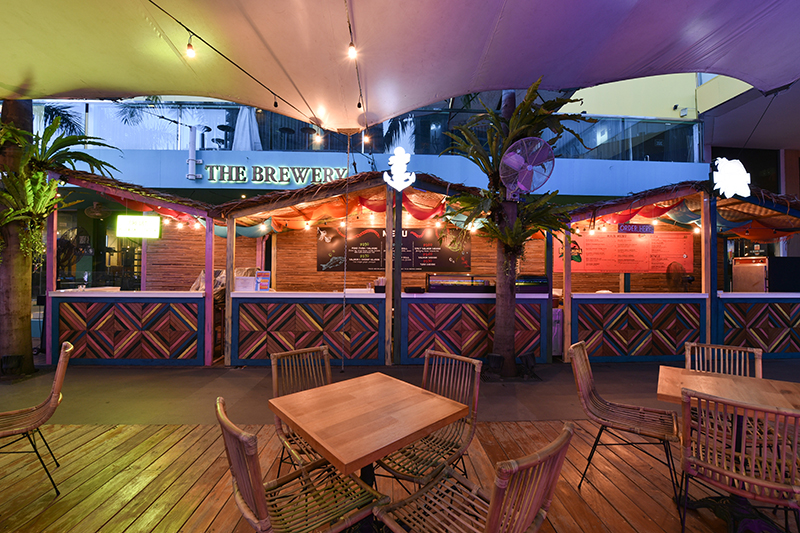 Catch and Release serves fresh from the water seafood meals while Big Kahuna on the side serves burgers and pizzas
Catch and Release completes your island experience with fresh from the water seafood, ranging from sushi to fresh sashimi and other seafood bar chows! They also have Tuna or Salmon Poke Bowl with sesame soy, mango kewpie, pomelo, and fruitcake.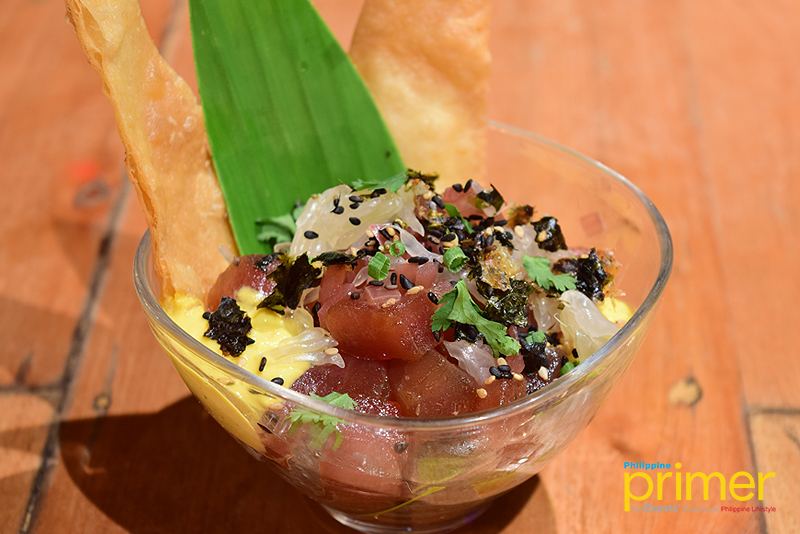 Tuna Poke Bowl
For a game night or quick hangout with friends, try the solo meals like savory rice bowls and juicy burgers, such as the Angus Cheeseburger of Big Kahuna. But if you're coming with your squad, pizza is also served here!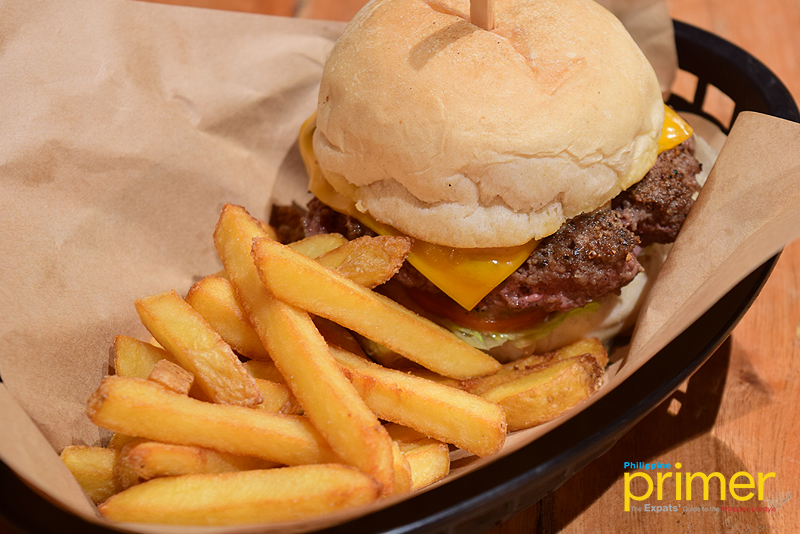 Angus Cheeseburger
Hops & Shots and Coco Loco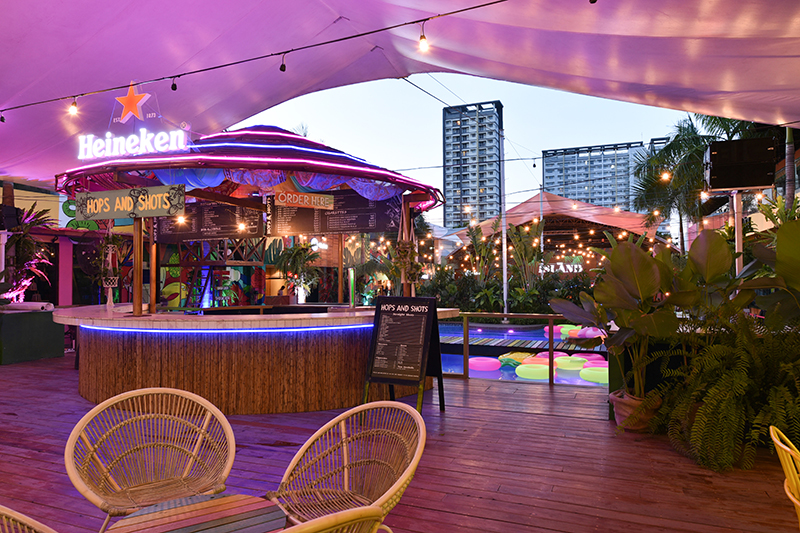 Hops and Shots is the pool-side beer and cocktail bar
For pool-side beer and shots, Hops and Shots is here just beside the pool area of The Island. Adjacent to this is the Coco Loco that carries the classic mixes of cocktails.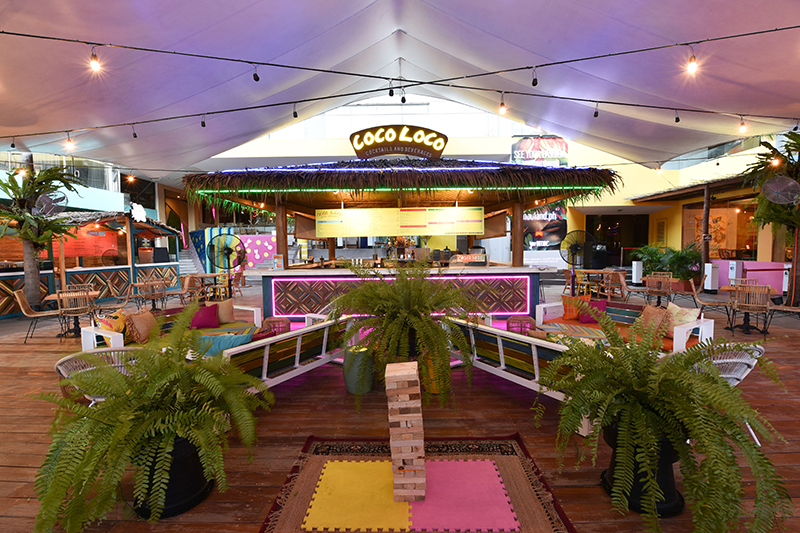 Adjacent to Hops and Shots is Coco Loco, serving cocktail mixes
Smoking Hut
On to the next trail is The Island's Smoking Hut of freshly grilled meats from skewers to wraps to rice meals! Try the Smoking Ribs that are paired with rice and grilled corn on the sides.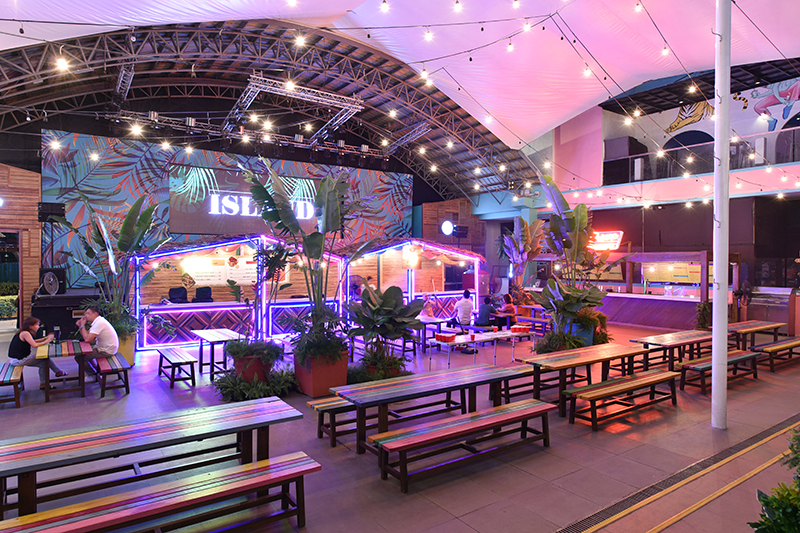 Smoking Hut near the stage is the home of freshly grilled meats for your BBQ fix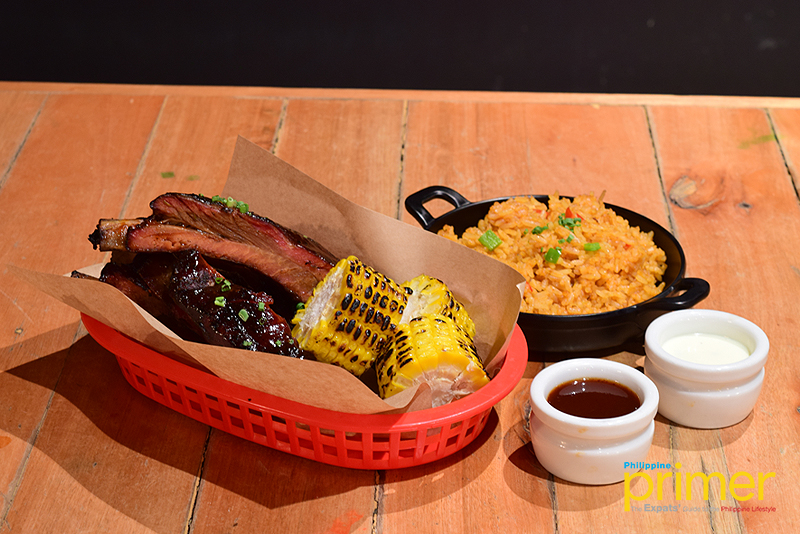 Smoking Ribs
Poppy's Gin Bar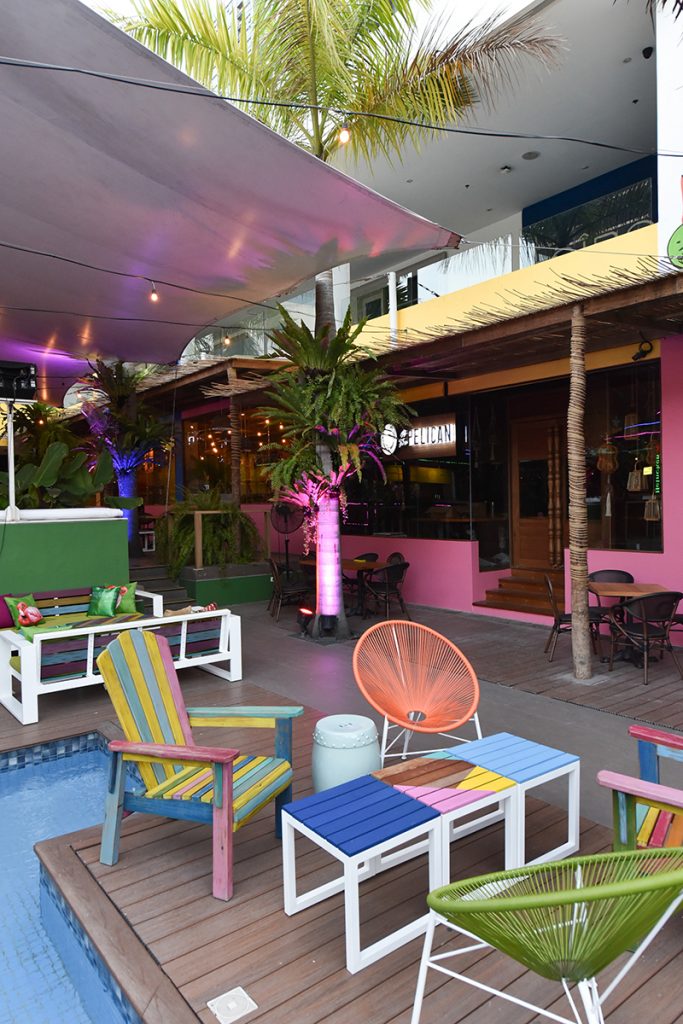 Poppy's Gin Bar is an old-vintage like bar full of sepias, a different touch from The Island's vibrant colors
Poppy's Gin Bar is an old vintage bar of sepias. If you like a different vibe from The Island's bright and colorful interiors, enter this Gin Bar and be transported to an indoor bar of chill 1600s vibe. Taste refreshing mixes from favorites to classics, to new combinations and old spices.
This gin bar is open only until January 2019, and another concept will take over the following month.
Super Papaya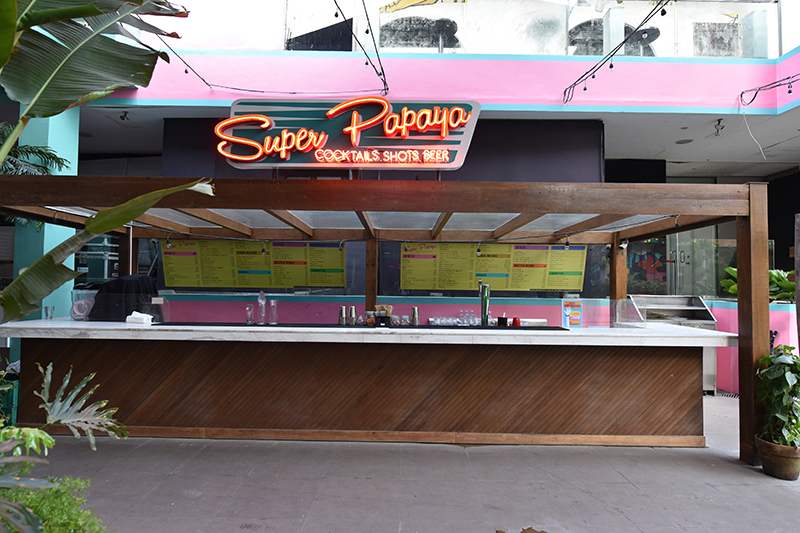 Super papaya is situated just near the stage and along the dance floor for a quick cocktail fix while partying
Superpapaya is your bar next door. It's situated just near the stage area and along the dancefloor. This is perfect for quick beer or cocktail fix while partying on the dancefloor.
They also have dine-in benches right beside it for an al fresco dining experience and a table for everyone's favorite game—beer pong.
El Pirata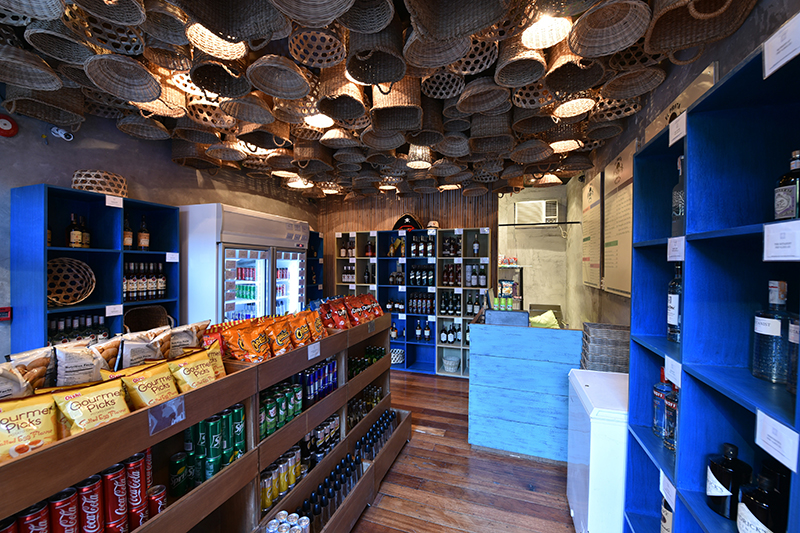 El Pirata is the home of your favorite snacks or pulutans
For a quick run of snacks or pulutan, The Island also has El Pirata selling chips, nuts, sodas, waters, whiskys, vodka, rum, and many more! Plus, just beside it is Cups n' Ice where, yep, you can get your cups and ice!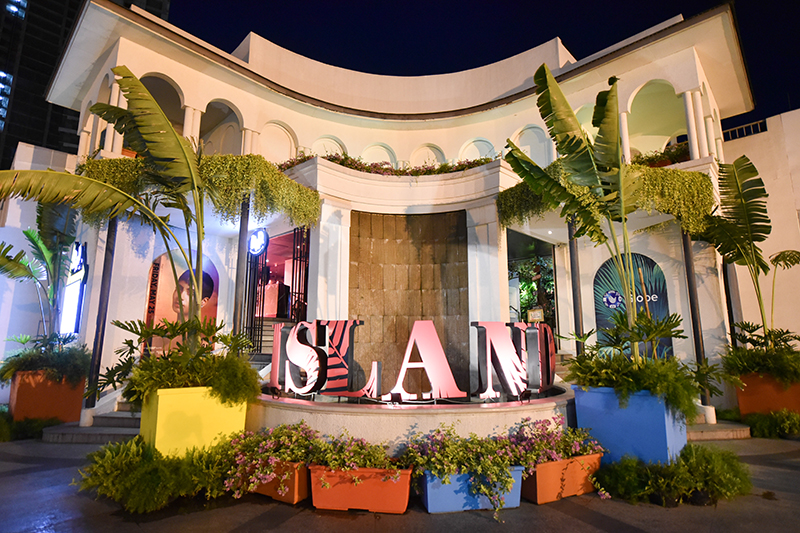 Experience the Island life in the metro
The next time you're craving for the island life, worry no more as The Island in The Palace is just a throw away from the Metro!
It houses every island cravings from nightlife to pool parties, tiki bars, island cocktails, and all. Try the Island adventure and visit them at 9th Avenue corner 32nd Street, Uptown Bonifacio, Fort Bonifacio, Taguig.
---
This first appeared in Philippine Primer Japanese magazine's January 2019 issue.
Interior photos courtesy of The Palace Team

9th Avenue corner 32nd Street, Uptown Bonifacio, Fort Bonifacio Taguig

Tuesday to Sunday: 6 p.m. to 3 a.m.