Hacienda Comida Y Cocteles in BGC Promises Authentic Mexican Comfort Food
Born out of a couple's burning passion for the fascinating culture and cuisine of a federal republic in the southern part of North America—Mexico, Hacienda Comida y Cocteles (Hacienda Food & Cocktails) has been giving the real sense of the Mexican vibration, serving classic favorites for every palate.
Located around Burgos Circle in BGC, it is owned by Liza and Steve Mills, respectively a Filipino and a Canadian national, whose only aim is to bring the dynamic Mexican lifestyle they are very fond of to Manila.
Hacienda Comida y Cocteles
In case you're wondering, the name "Hacienda" was inspired by the agave tequilana plantations and estates in Mexico.
"The agave plant can have a life cycle of 8 to 30 years. So, like the agave plant, this venture [Hacienda] will be a long-term business," Liza shared, adding that Hacienda was thoroughly conceptualized to give a high-quality service that strongly focuses on the food, the tradition, and the authenticity.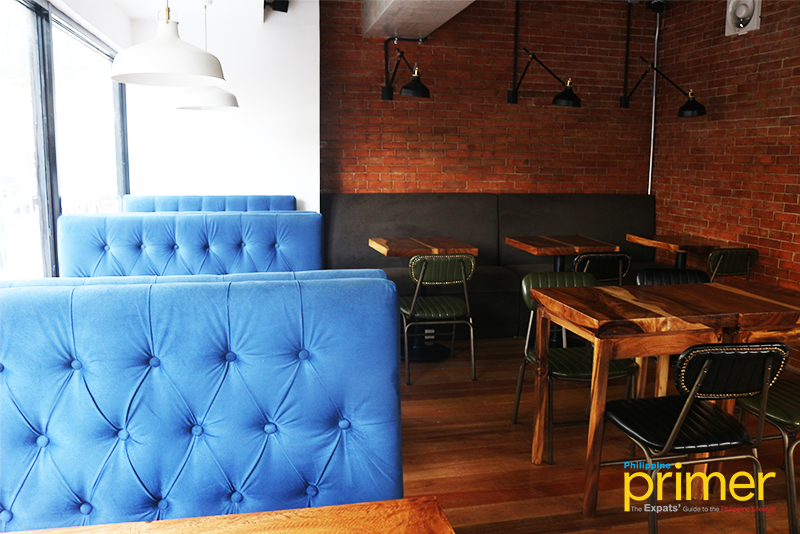 The restaurant exudes a restful ambiance through its eclectic interiors 
Moreover, it was Steve who met the famous chef and restaurateur Francisco Alejandri, the one who fondly created Hacienda's sumptuous menu.
Chef Francisco used to work at high-end hotel restaurants across the country and eventually opened his own food station in 2010, and then the restaurant, Agave y Aguacate. Now, with the well-developed menu, guests will surely feast the comfort food that awaits at Hacienda.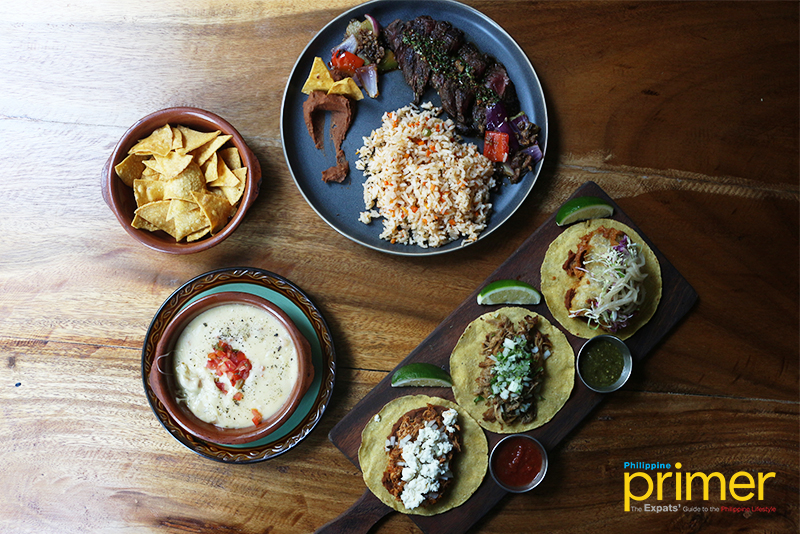 Feast at Hacienda with its comfort food
The food is all prepared with only the freshest ingredients, providing gastronomic delights one can savor with every bite.
Take for example their Baked Cheese or queso fundido (Php 355), which is a distinct melted blend of Monterey Jack and mozzarella cheese, and chorizo, served with house-made tortilla chips. A creamy and savory serving of queso, this one gives perfect pleasure to one's craving. Make sure to dip the chip when the cheese is still hot.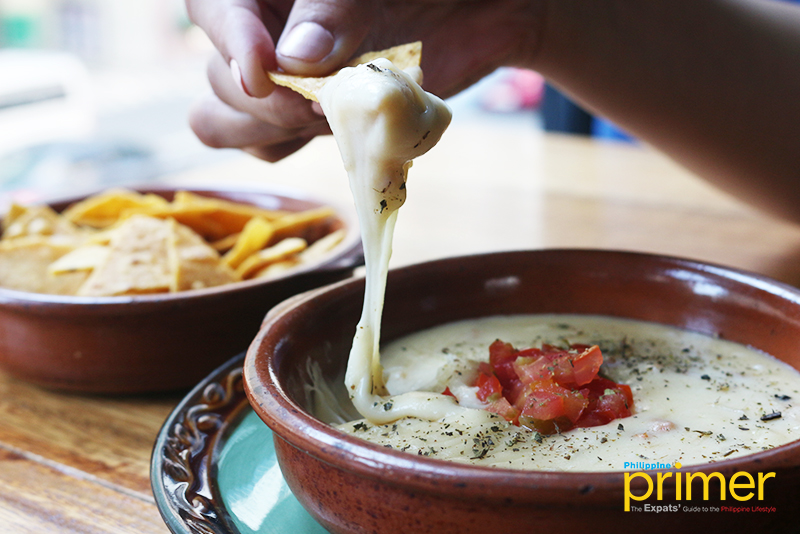 Baked Cheese or queso fundido (Php 355)
After taking refreshing starters, move on to hearty lunch meals, such as the Stake or plato de carne asada (Php 475) that will satisfy your hunger with its incredibly tender hanger steak. It is seasoned, marinated, and pan fried to your liking, served with rice, vegetable mushrooms and re-fried beans.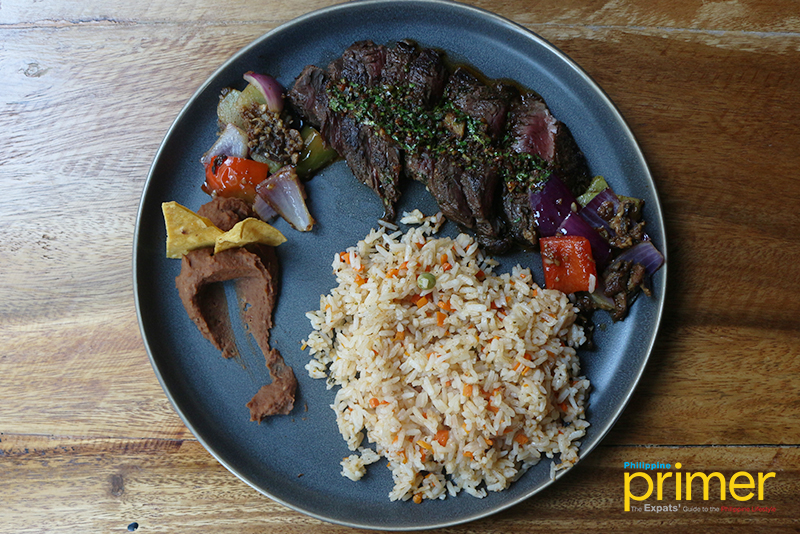 Stake or plato de carne asada (Php 475)
The Mexican sensation is not complete if you leave the place without trying anything from their array of tacos. If you are yet into some healthy meal, get the Vegetarian/Vegan Tacos (Php 154), which has eggplant, re-fried beans, slaw, and white pickled onions.
The Carnitas Tacos (Php 175), which has slow braised shredded pork, tomatoes, and cilantro and the Tinga de Pollo Tacos (Php 175), which has hand pulled chipotle seasoned chicken, tomatillo salsa, topped with ricotta cheese, are the ones you must try if you want to relish the meat with their home-made corn tortilla. All of these can be served on one platter.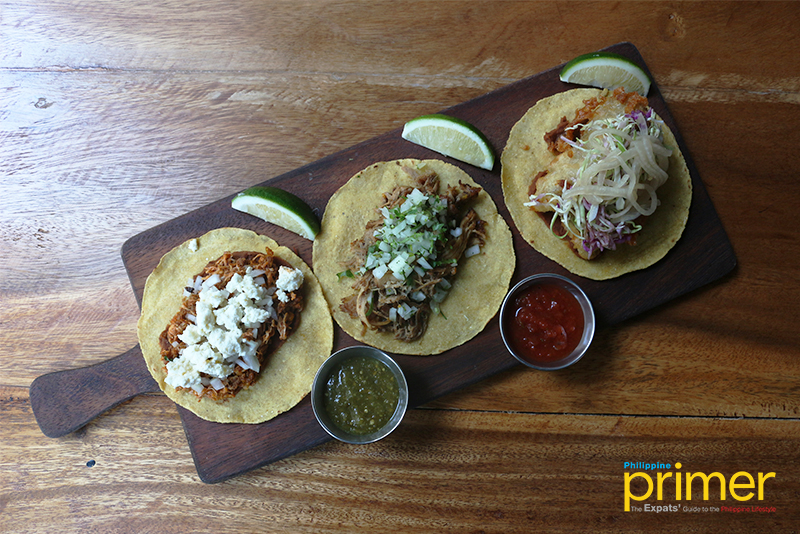 Tacos; Vegetarian (Php 145), Carnitas (Php 175), Tinga de Pollo (Php 175)
Aside from the generous servings of food, Hacienda offers amazing crafted cocktails that will keep customers coming back. This is likewise guaranteed by the laid-back ambiance, stuffed with fancy and traditional decors and fixtures, all brought from Mexico. It can cater up to 40 guests, who, for sure, will be entertained by the lively music and later on, have some revelry.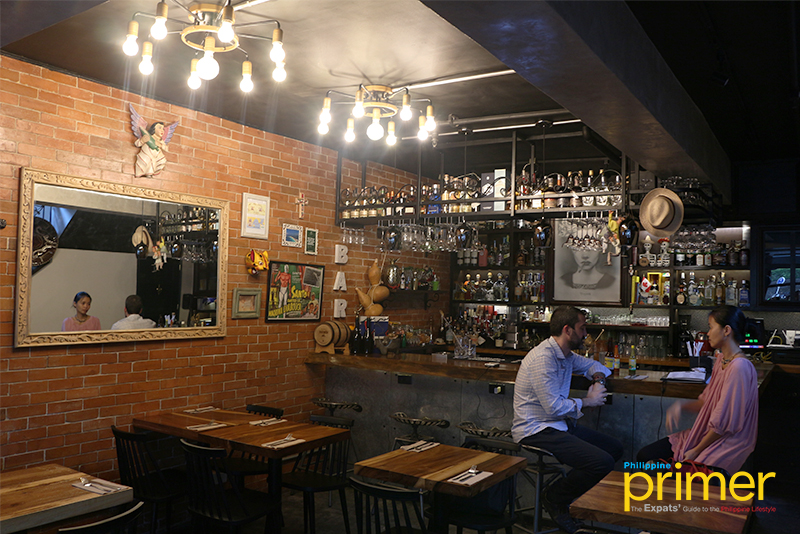 There is a bar where guests can indulge in some drinks
Visit Hacienda Comida y Cocteles, and have fun learning how this restaurant came about while appreciating the immense fondness of its owners for the Mexican culture and food. It is located at Unit F121 Forbes Town Road, Forbes Wood Heights Retail, Bonifacio Global City, Taguig. For more details, you may call 02-625-4727, or email info@haciendamanila.com.
---
This also appears on Philippine Primer Japanese magazine November 2018 issue.

Unit F121 Forbes Town Road, Forbes Wood Heights Retail, Bonifacio Global City, Taguig

11:00 a.m. - 11:00 p.m. (Monday to Sunday)