Brown Cafe in BGC: A Healthier Alternative for Milk Tea Lovers
Milk tea is no longer a food fad, that's a fact. It has been embraced by the public as part of their dining experience much like coffee or juice.
With all the establishments offering the beloved drink, one cannot help but to ask "what's new?" when another milk tea brand pops out.

Also read: LIST: The Best Milk Teas in the Metro and Where to Get Them
Brown Cafe, a Thai milk tea brand that recently branched out to the Philippines, answers that with their exciting line of healthy milk tea. You can find their semi-hidden stall at Serendra 2 in BGC.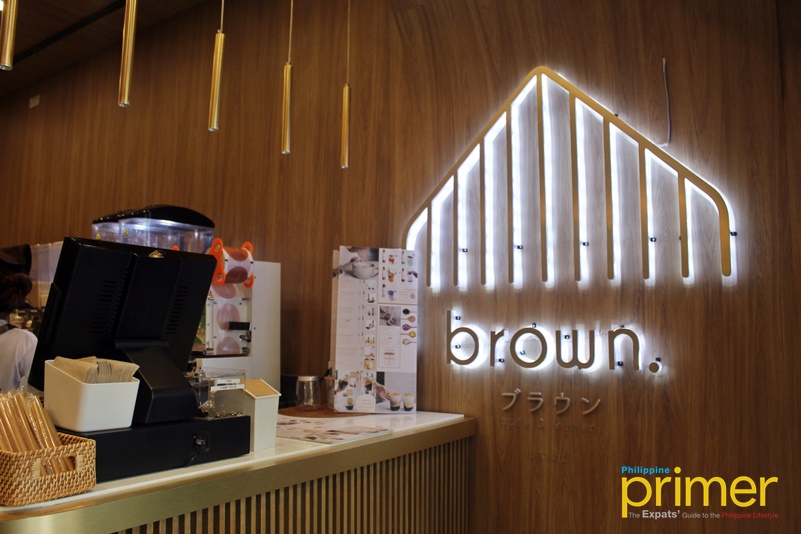 There are no shortcuts in crafting Brown's milk tea since they stray from using any artificial ingredients. They use teas that are extracted from real leaves, while their bubbles (pearls) are made in-house so you are assured of the quality.
Speaking of bubbles, they have nine varieties to choose from, namely original, brown sugar, ube, peach, strawberry, mango, lychee, collagen, and rainbow low-calorie bubble.
Brown takes pride in the last two varieties since these are geared to make their milk tea healthier.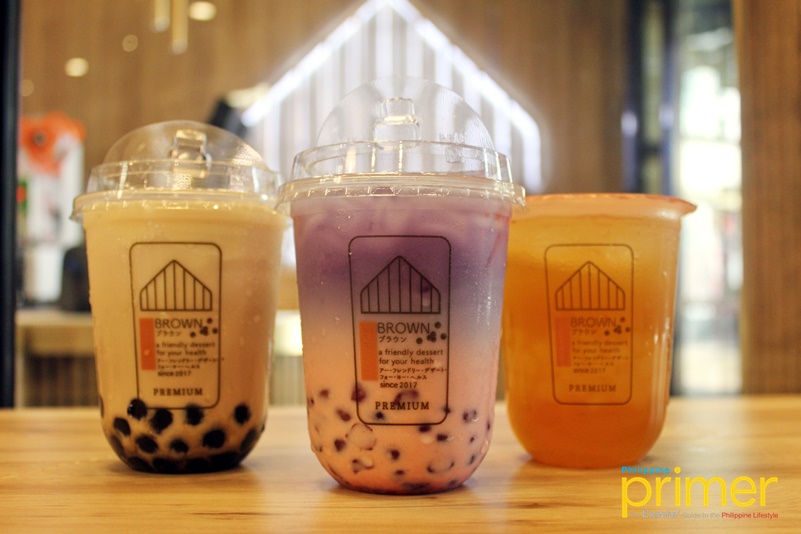 The collagen-infused bubble, which is a first in the Philippines, is best partnered with the Refreshing Me teas like the Lemon Honey Green tea (Php 100).
Collagen is best known for its amazing effects on the skin, so expect that you will feel rejuvenated inside and out after finishing this drink.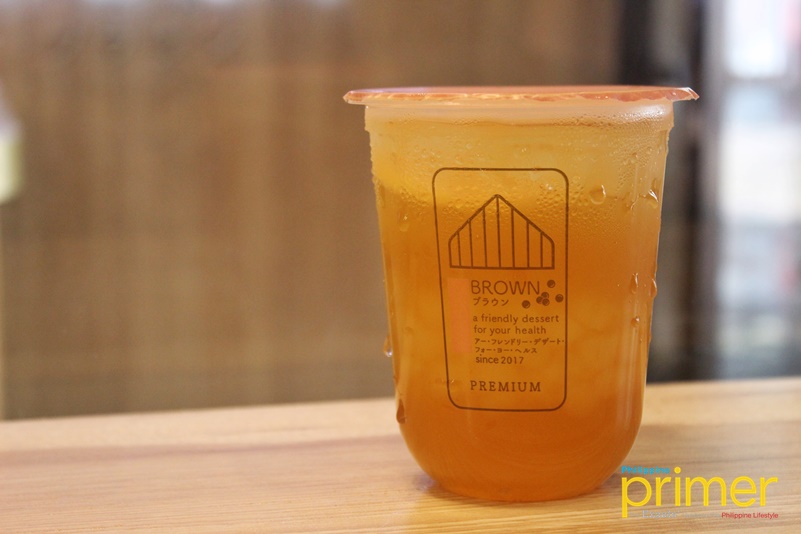 Lemon Honey Green tea (Php 100)
One of their best-selling drinks is the Anchan Strawberry Latte (Php 140), which contains the rainbow low-calorie bubble.
Have fun munching on sweet rainbow pearls while you sip the candy-like taste of this drink. After all, it's low-calorie.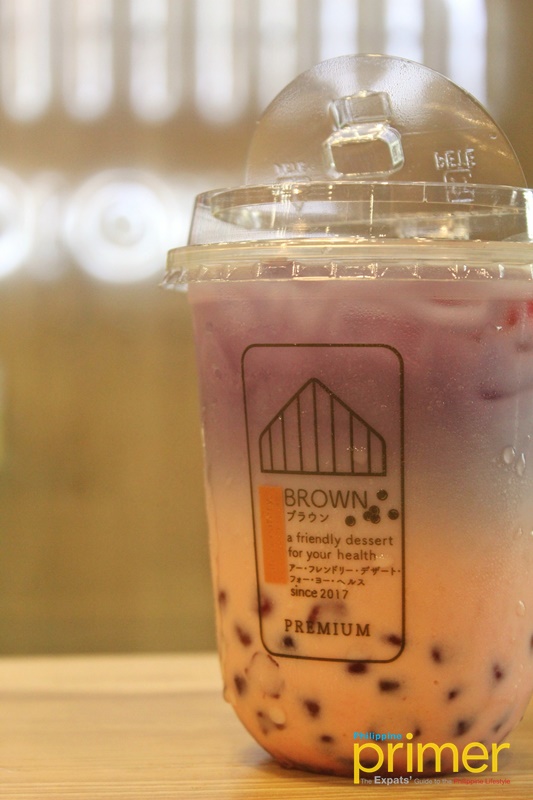 Anchan Strawberry Latte (Php 140)
Of course, the trending brown sugar bubbles are also part of their offerings and come with every order of their Fresh Milk (Php 120) or Soy Milk (Php 120).
The bubbles add another layer of sweetness and flavor to the otherwise mild-tasting milk.
Feeling a bit adventurous? Try out their Shake Shake Milk Tea (Php 130-140), which also comes with brown sugar bubbles. Choose from Nutella, Strawberry, or Milk Foam varieties and shake away!
It even comes in a cute reusable cup that you can take home. As a matter of fact, you can have all your milk tea served in a reusable bottle. Just add Php 15 to the original price of your order.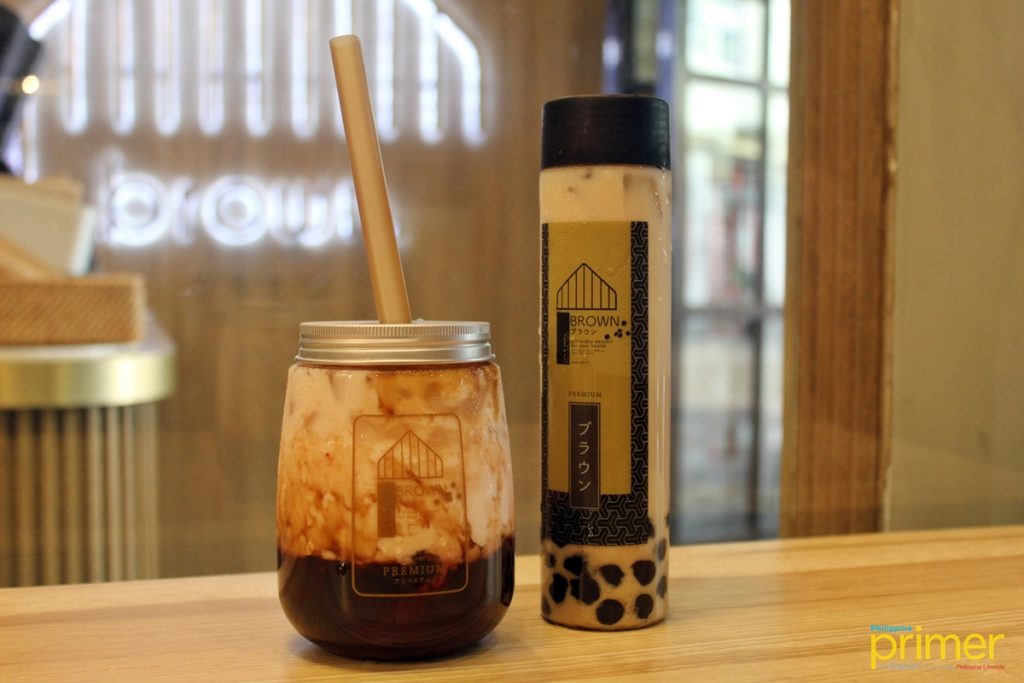 Strawberry Shake Shake Milk Tea (Php 140) and Brown Sugar Pearl with Milk (Php 135)
Brown Cafe may well be the next big milk tea brand in the country with their healthier selection, aesthetically pleasing appearance, and budget-friendly rates—and they are just getting started.
Expect two new Brown Cafe branches in Pasig and Alabang before the year ends.
Also read: 8 Places Where You Can Get Brown Sugar Milk Tea in Manila
Store Information
Serendra 2 Loading Bay, C127 Ground, Taguig City
11 a.m. to 10:30 p.m.