Brasserie Girolle
Opened in June 2013, Braserrie Girolle is a bistro and bar that serves authentic and modern French food and great wine. It was nominated as one of the Best French restaurants in the Manila's Best Kept Restaurant Secrets (MBKRS) Awards 2012.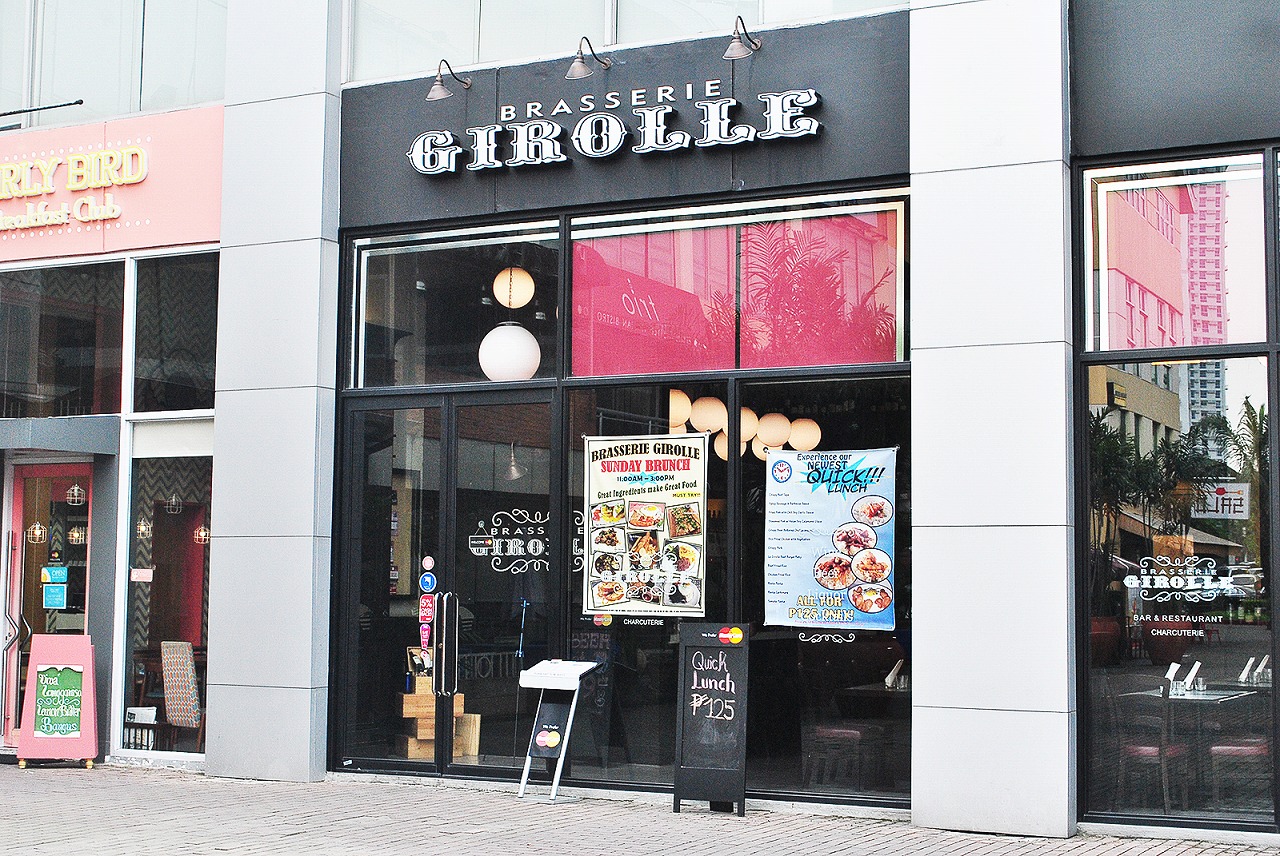 Chef Ian Padilla, owner of this French gastropub, has been cooking for more than 14 years. He was a graduate of New England Culinary Institute and has worked in fine-dining restaurants and hotels in Newport Beach California, New York City, Chambery and Paris, France. His extreme passion for cooking reflects on the quality of the food and service in Brasserie Girolle.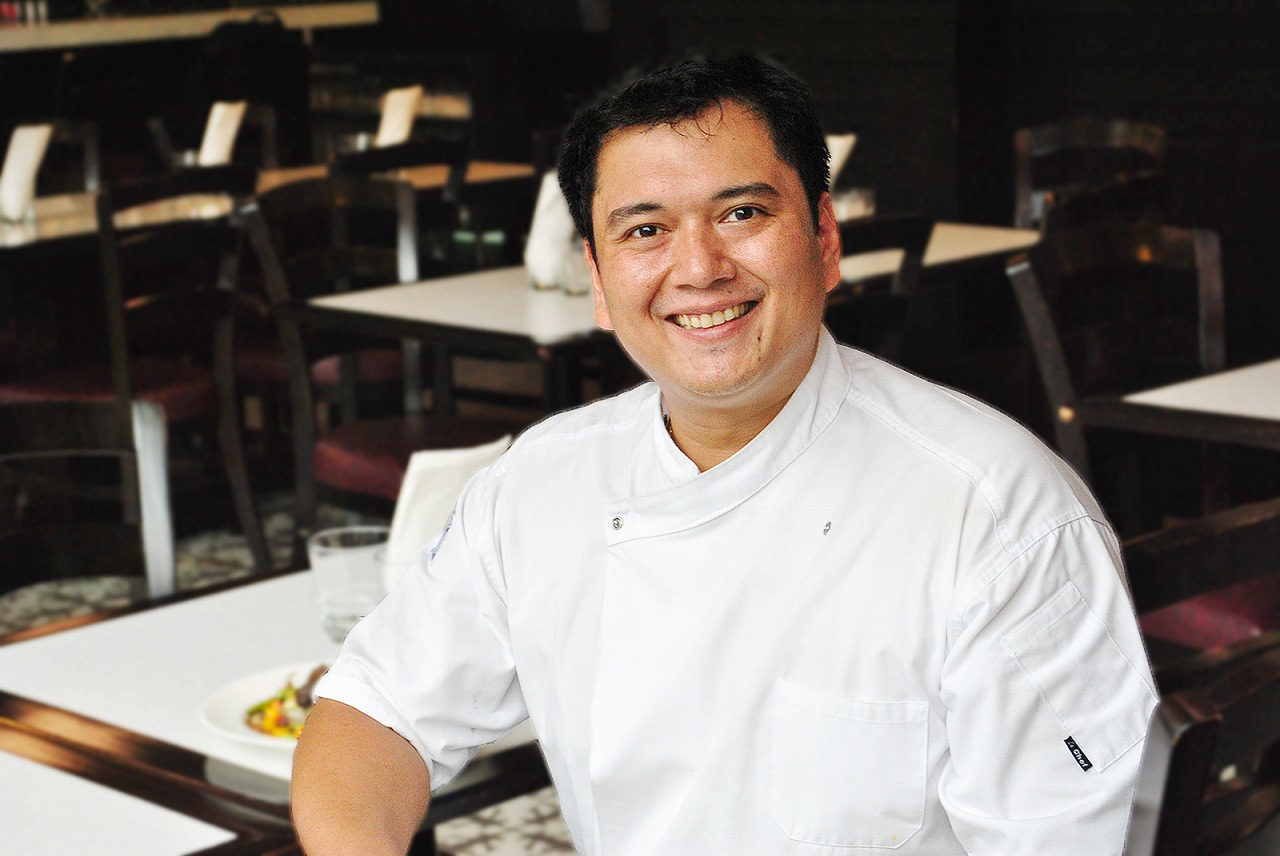 Chef Ian Padilla
One of the best-sellers is the Boeuf Braisé au vin rouge, an 8-hour braised US short ribs of beef which is cooked in red wine. The classic French dish is served over creamy mashed potatoes and dark rich sauce poured on top of the beef.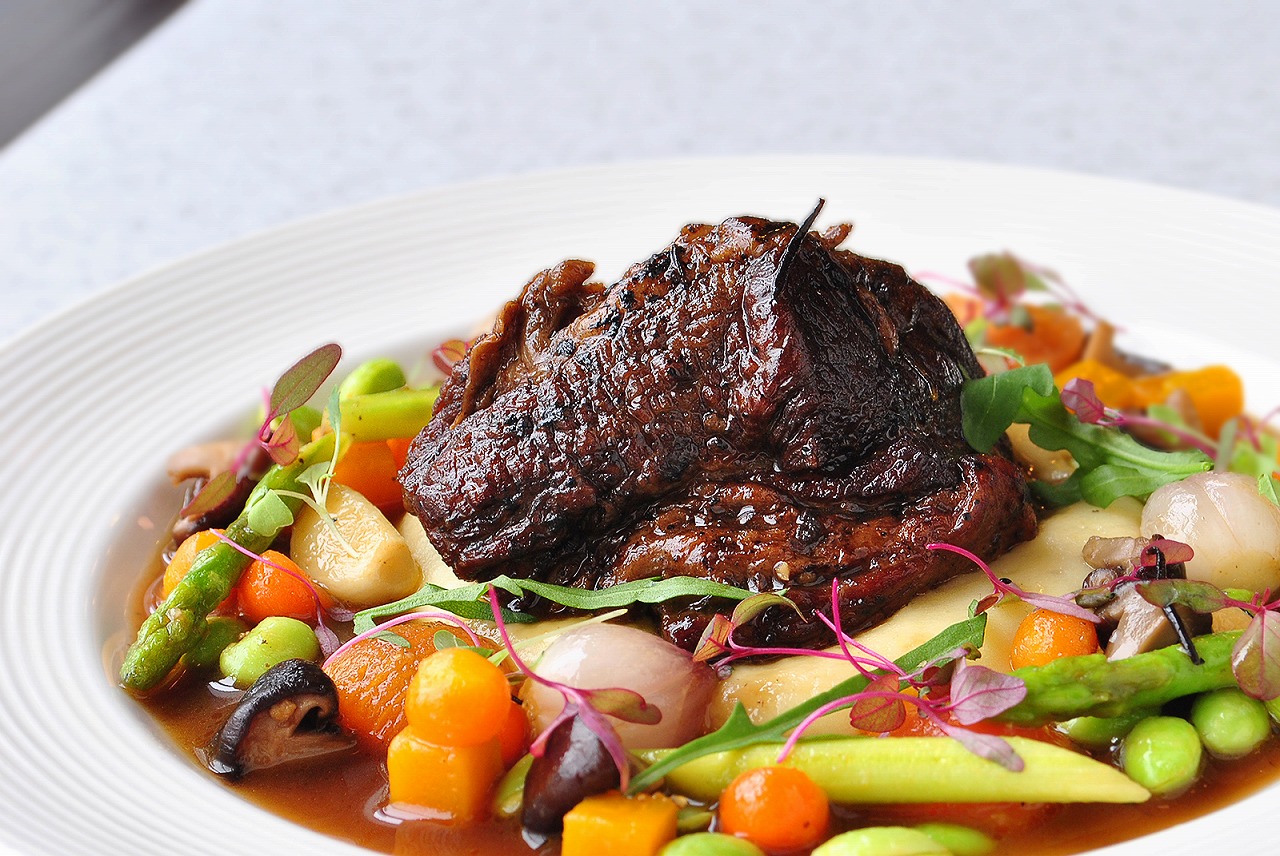 Boeuf Braisé au vin rouge (Php 825) – 8 Hour Slow Braised U.S Short Ribs of Beef, Market Vegetables, Potato Puree, Beef Jus

Another is the Grillé Bacon Fumé et Pêches Fraîches. The cubes are thick slices of bacon and the flowers are edible ones called Blue Pea.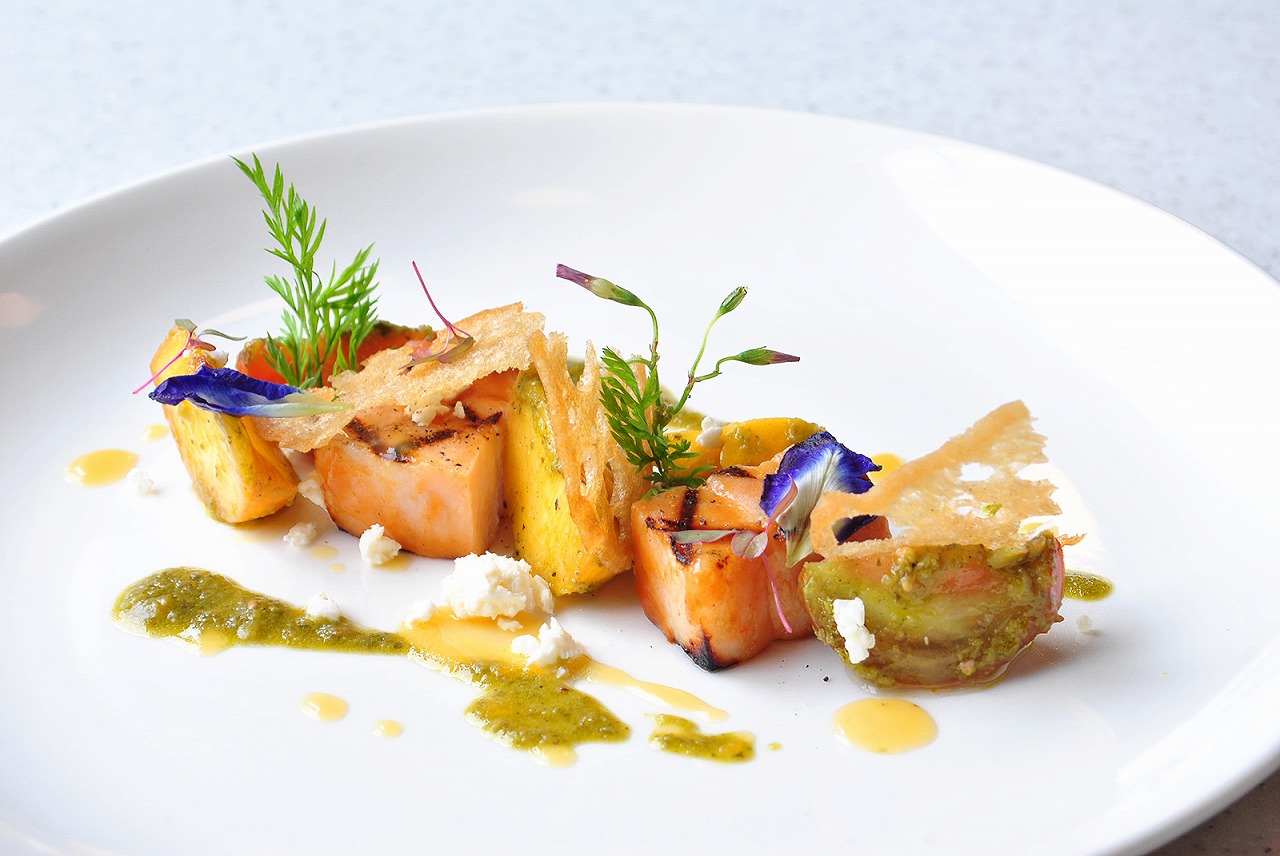 Grillé Bacon Fumé et Pêches Fraîches – Grilled Smoked Bacon, Peaches, Heirloom Tomatoes, Basil Vinaigrette, Feta Cheese.
One of the desserts in the menu is the Carmelized Lemon Tart. The dome-shaped stuff over the tart is made of brown sugar. The tiny leaves are mint.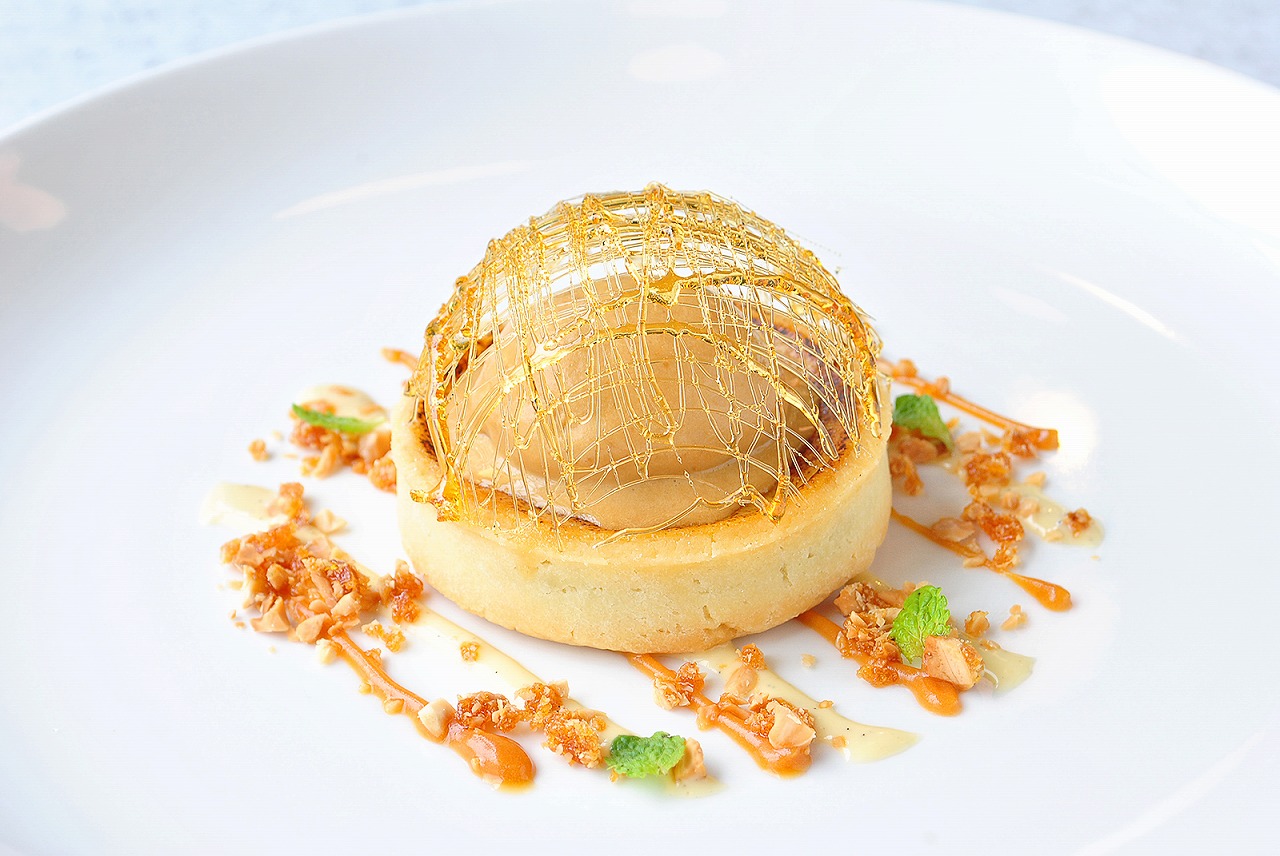 Carmelized Lemon Tart (P390) – Salted Buttered Caramel Ice Sorbet on top of a Lemon Tart.
Brasserie Girolle is your casual French dining restaurant & brewery in Fort Bonifacio that offers great tasting French food and an extensive wine list. It is good choice if you are looking for a place to hang out with friends after a busy day.

It can accommodate up to 50 people. It is recommended to make reservations and advanced orders.
Facebook: https://www.facebook.com/BrasserieGirolle/

Ground Floor Fort Pointe Building 3, The Fort Strip Taguig City Metro Manila

Sun to Thurs (11 AM to 12 PM) Fridays and Saturdays (11 AM to 3 AM)