Rico's Lechon in Manila: Same Taste, Same Team, New Home
Updated as of April 3, 2020
It is said that a trip to Cebu is never complete without a meal at Rico's Lechon, home of the Queen City of the South's best lechon. Located at the Fort Entertainment Complex at Bonifacio Global City, this unique brand of spicy lechon has taken Manila by storm.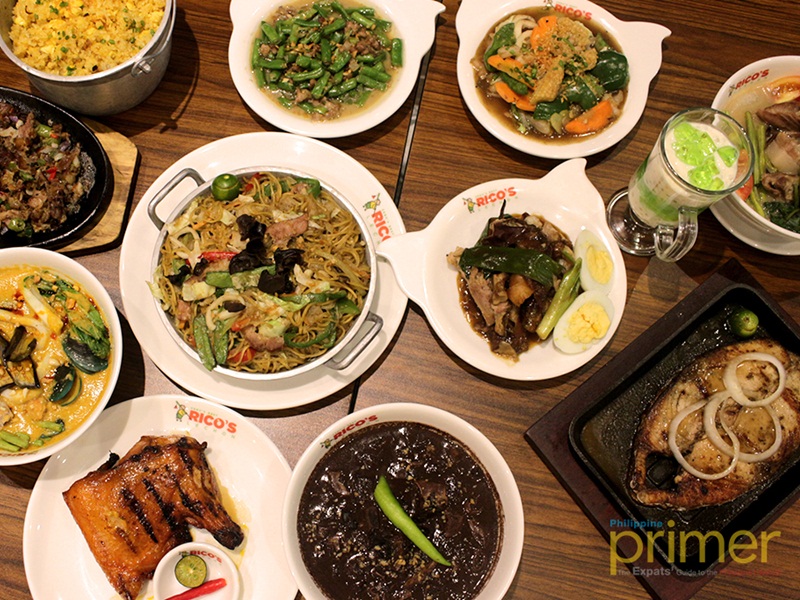 Lechon, or roasted pig, is a dish brought to the Philippines by the Spaniards. Through the years, Filipinos have created their own twists and flavor to the dish. Cebu, in particular, has become the "Lechon City" with lechon being sold at the airport terminal by the kilo to be brought as pasalubong (souvenir).
Also read: Pasalubong, please!: A Brief Introduction on the Filipino Culture of Pasalubong
There's really no need to fly to Cebu because Cebu's favorite spicy lechon roaster is here in Manila. Opening their first branch in BGC, Rico's Lechon brought with them Cebuano chefs, their roasting team, Cebu pigs, and their Roasting Pit to serve the same taste and experience you would get in Cebu.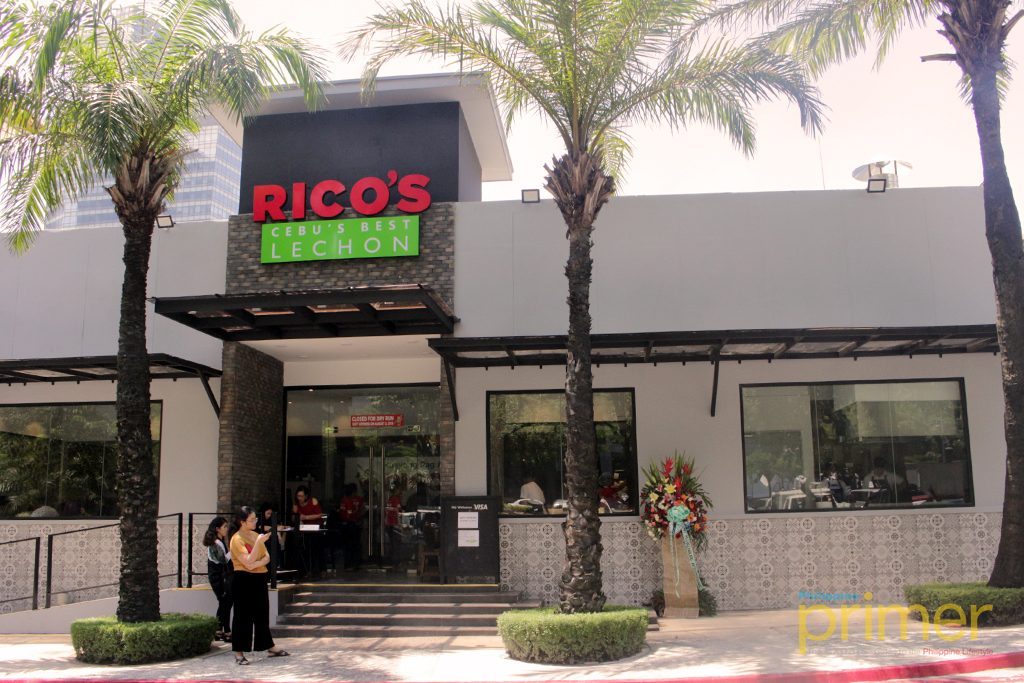 Rico's Lechon in BGC
The Roasting Pit is one of the highlights of the flagship branch. Customers can go to the indoor Roasting Pit built with an innovative mechanism for its exhaust and adjusting temperatures. This is different from Cebu which is done in the soil.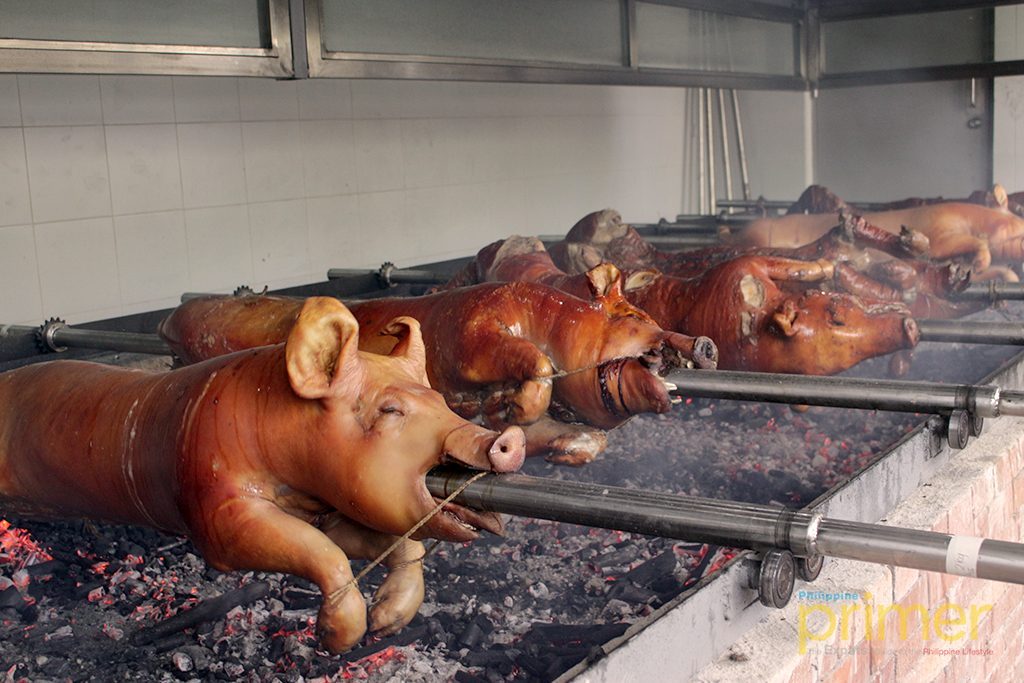 The Roasting Pit
MCC President George Pua has been a patron of Rico's Lechon for years. He says "Lechon is lechon. It's very scalable and is available in Manila even before today but personally, we believe Rico's is the best."
As for the future of Rico's in Manila, "We want to be able to have Cebuanos take pride in sharing this with the rest of the country, and eventually the world."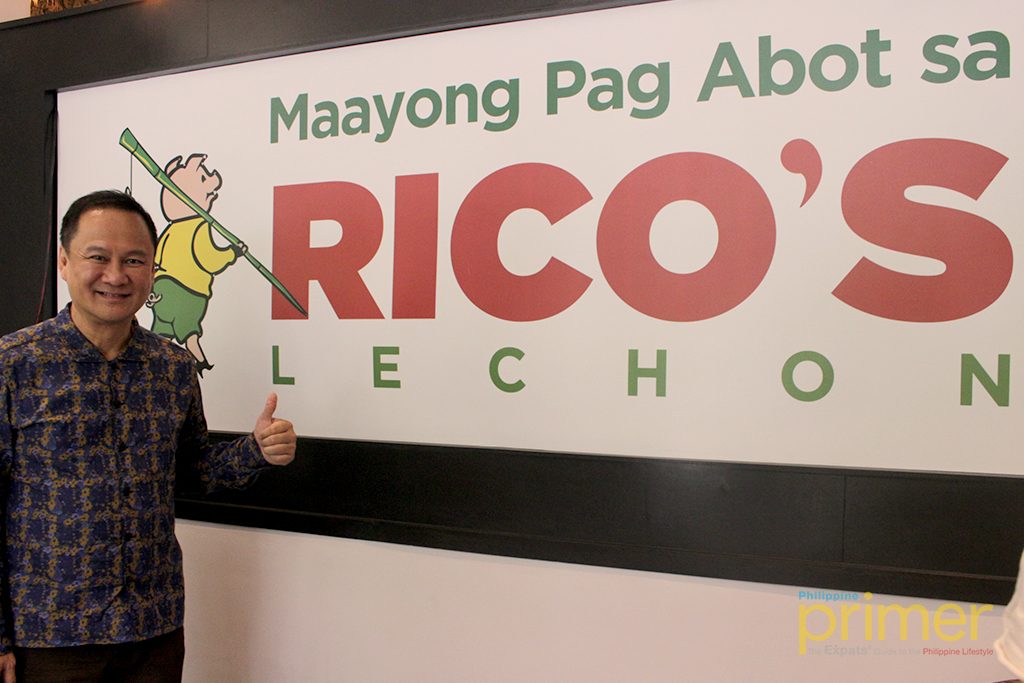 Meat Concepts Corporation President Geoge Pua
The Rico's Lechon brand has been operating in Cebu for more than 20 years, it is also the first Filipino brand under MCC. Their flagship branch in BGC officially opened on August 3, 2018 with a 180-seat capacity, a menu of Filipino favorites such as Chopped Original Lechon (Php 900/1 kg), Bam-I, Sizzling Adobong Pusit, Bulalo (Php 640), and their original sauce, suka lami.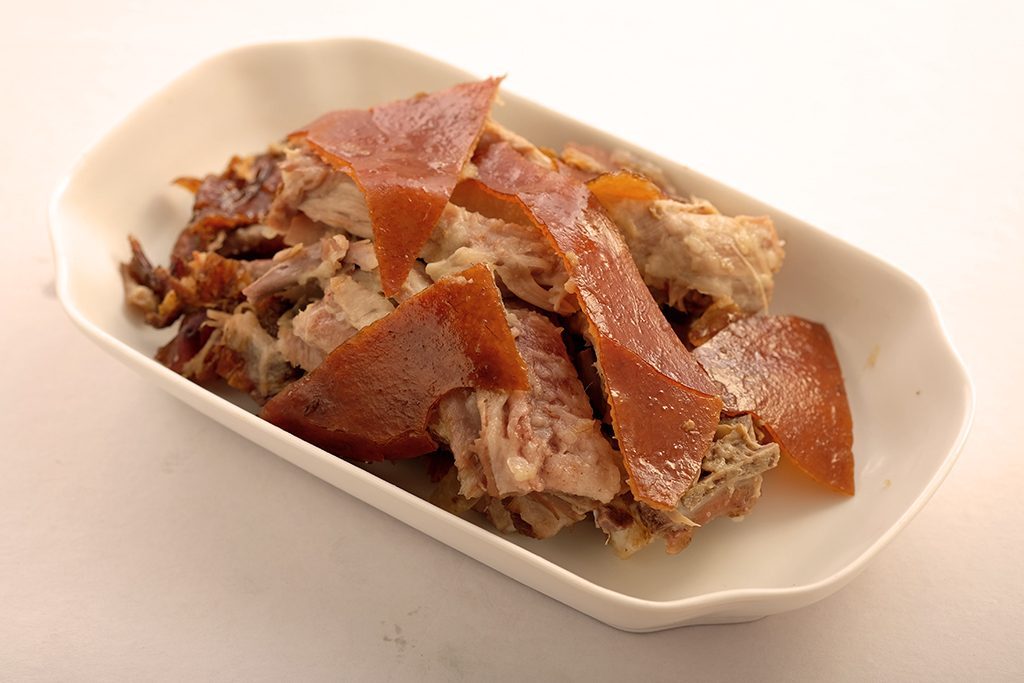 Chopped Original Lechon (Php 900/1 kg)
Bulalo (Php 640)
Their slogan, Da best, gyud!, is Cebuano for "Indeed, the best!" and rightly so, because not only does their lechon retain the Cebuano taste but also the processes and the people that make Rico's Lechon an institution for Cebuanos and everyone all over the world.
Also read: Rico's Lechon to Open in Manila
How to get here
Rico's Lechon is located at The Forth Entertainment Strip along 5th Ave. cor. 28th St. in BGC.
It is situated near K-Pub BBQ, Early Birth Breakfast Club, and Wildflour Cafe.
From EDSA, drive to Makati. Make a U-turn slot to your left. This is before the MRT Buendia Station. Take the 32nd Street and make a right turn on Rizal Drive unto 26th Street.
---
Images grabbed from Rico's Lechon
General Information
The Fort Entertainment Complex, 5th Ave. cor. 28th St., BGC, Taguig City
02-8828-9352
10 a.m. to 10 p.m.