M Bakery in BGC: A Small Slice of New York City
The first of its kind in Southeast Asia, M Bakery brings the delights of New York's Magnolia Bakery to the shores of the Philippines!
The name M Bakery was chosen, as opposed to Magnolia Bakery, so that the name would resonate with the audiences and provide a chic and stylish sound to the name.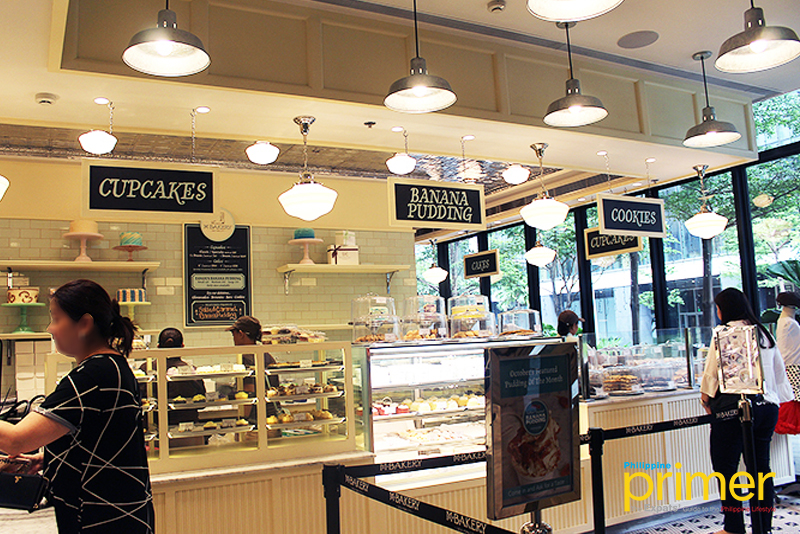 Situated in One Bonifacio High Street, the bakery brings the concept of an old-fashioned American bakery to the country, and they pride themselves in serving only freshly-baked pastries and desserts. 
Baked in the premises, their sweets are crafted per batch every hour to ensure the freshness of the product and so that there will be no leftovers.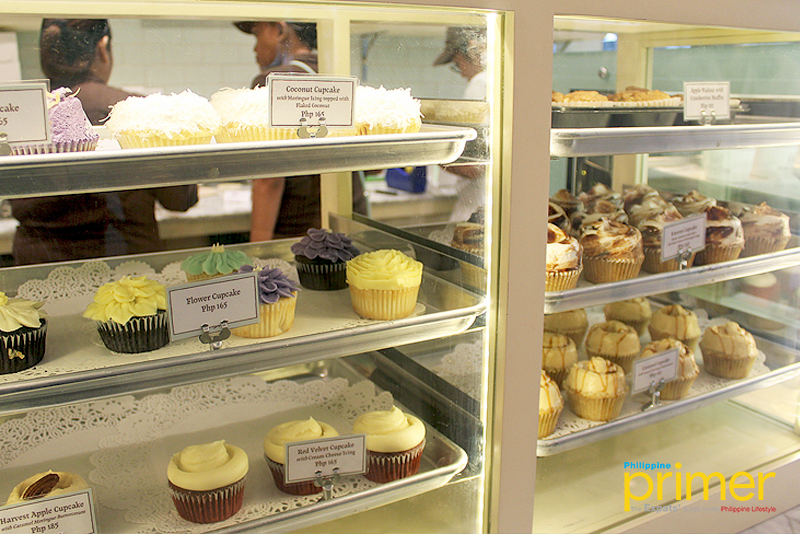 The bakery boasts a wide selection of cupcakes ranging from classics to specialty cupcakes.
Their classic cupcakes (starts at Php 120 each), which come in Vanilla, Chocolate and Red Velvet flavors, are available daily. Meanwhile, their specialty cupcakes (starts at Php 165 each) are for advanced orders, though some cupcakes are offered daily.
M Bakery also offers edible image cupcakes where you can get your photographs printed on edible paper (Php 220 each)–and these are perfect for events and parties!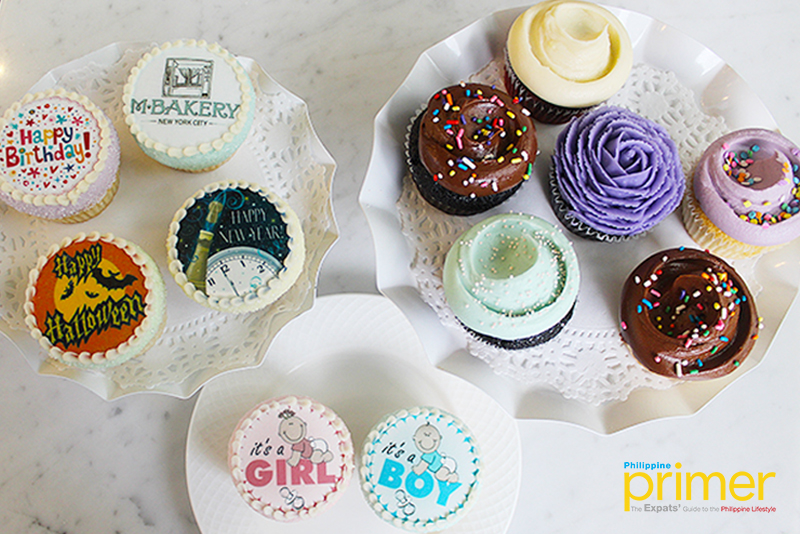 M Bakery's Classic Cupcakes (Starts at Php 120 each); Specialty Cupcakes (Starts at Php 165 each); Image Cupcakes (220 each)
M Bakery also offers a wide variety of cakes. Like their cupcakes, they have the classics and the specialty cakes.
For their classic cakes, you can choose from either Vanilla or Chocolate flavor (starts at Php 220), and these are offered daily. As for their specialty cakes, there are also some that are available in-store, but they are only available until supplies last. It's highly recommended that you order the specialty cakes in advance.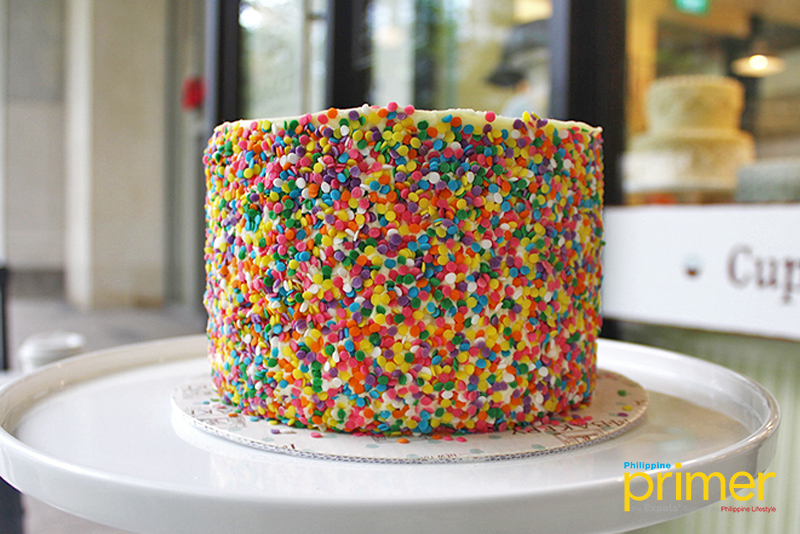 M Bakery's Confetti Cake
Don't forget to sample their famous Banana Pudding (starts at Php 145)! Made of layers of vanilla wafers, fresh bananas, and creamy vanilla pudding–it's the house specialty at M Bakery.
Aside from the classic banana pudding, they also have monthly featured flavors!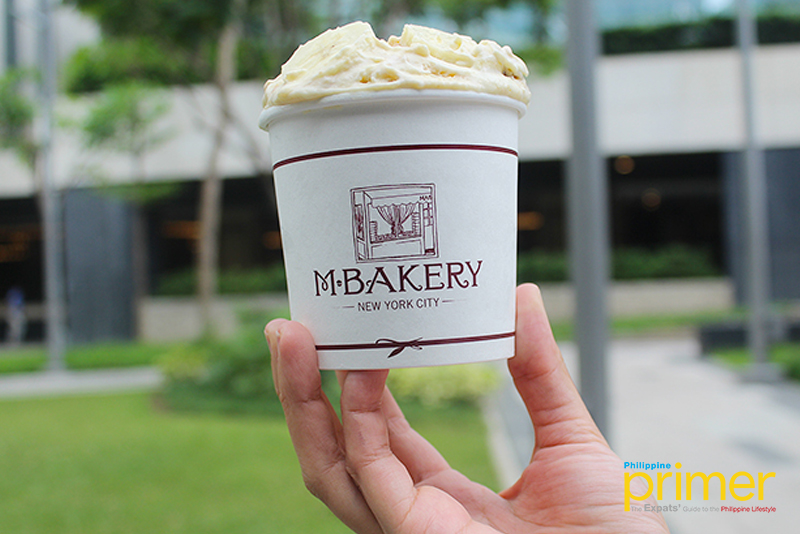 M Bakery's Famous Banana Pudding (Starts at Php 145)
M Bakery is genuinely one of the establishments that provides their customers with only the best desserts, and it will surely make you want to keep on coming back!
The bakery is perfect for when you want to have some dessert after lunch, or if you're looking for a place to chill after work.
Also read: Wildflour in Makati: A cozy yet casual cafe and bakery
For more information, you may visit M Bakery's official Facebook page. You may also contact them at 02-847-9829.
---
This first appeared in Philippine Primer Japanese Magazine's December 2018 issue.
Written by: Feliz Grace Bueno

L/G 5th Avenue corner 28th Street One Bonifacio High Street Mall, Bonifacio Global City, Taguig City

9 am to 10 pm (Sunday to Thursday); 9 am to 11 pm (Friday to Saturday)