La Picara Is That Cheeky Spanish Restaurant Amidst the Busy City
April Fools is among the cheekiest events of the year and La Picara in Bonifacio Global City specifically chose it to open their new abode to the public, which perfectly resonates with their concept.
Spanish expat Isabel Calvo is one of the main culprits behind this hip restaurant. During the interview, she emphasized how the journey wasn't as easy as pie for her, "When they say 'you work on your dreams, it will come true'—you really have to work a lot."
She was only convinced by her friends to sell her honest-to-goodness croquettes and paellas at the Legazpi Sunday Market three years ago, but a few months after that, she decided to finally open her own restaurant.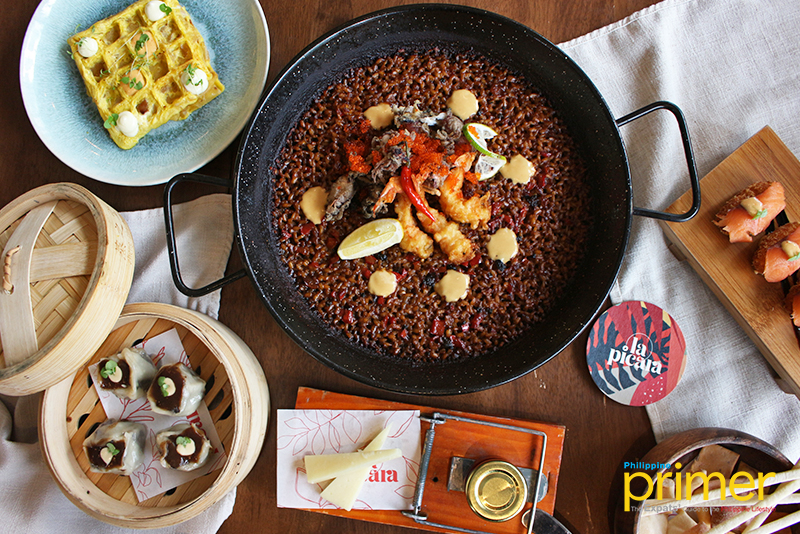 Along the way, she met two more expats, Felipe Diaz and Ben Arnold, and a Filipino businessman Shav Halley—finally making the restaurant more than just a dream. "The four of us worked on every single detail together," Isabel shared.
Sticking to the name picara, which means cheeky (makulit or pilya in Filipino), Isabel explained,"I wanted to create on a fun, tropical design […] and I thought maybe we can play around on the fusion because I didn't want to present the food as everybody does, and we can have that cheeky touch in the food."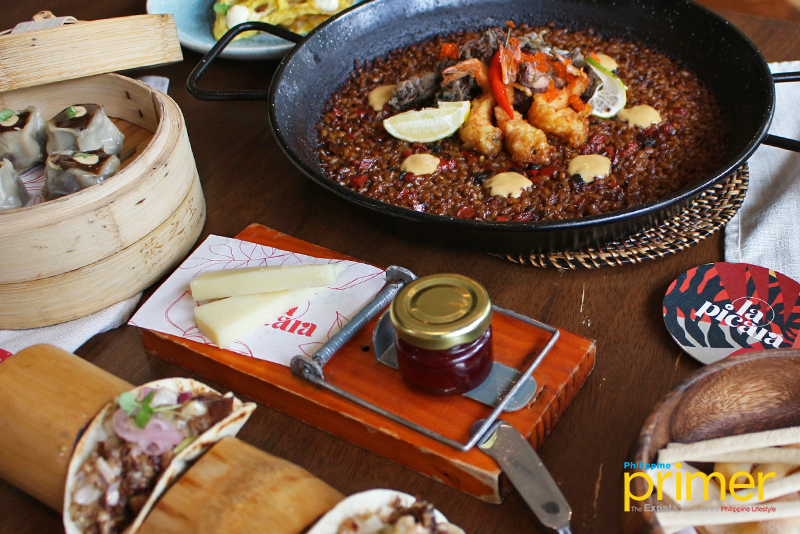 The whole menu was crafted by Isabel, with the help of their main chef, Bernardo, who is also a Spanish expat. Albeit being a Spanish restaurant, you'd be surprised by how they were able to transform their dishes into unique fusions.
For a light start, try their Mouse Temptation (Php 490) with raspberry coulis for a sweet treat. You may choose between Manchego Semi Curado, Oncari Blue Cheese, or Cana de Cabra.
It is perhaps among the cutest servings you'll ever see as the cured cheese is placed on an actual mousetrap.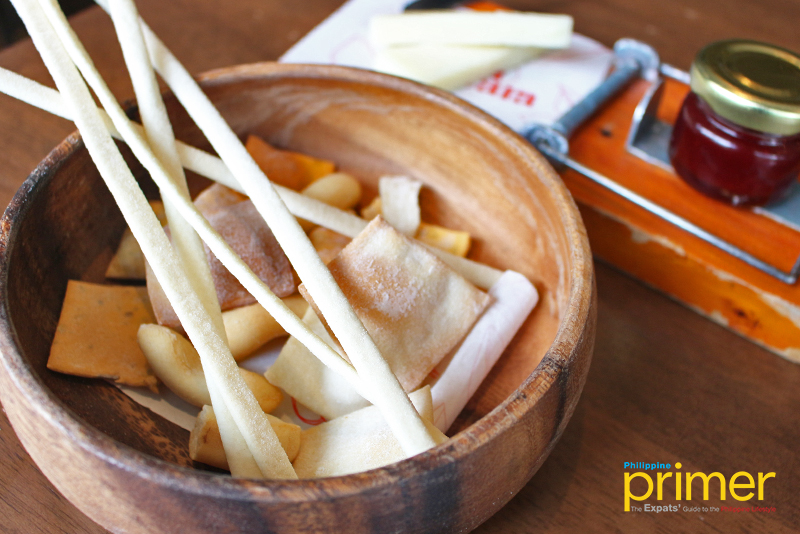 Mouse Temptation (Php 490) 
The crowd-favorite Kimchi Croquetas (Php 340) is their version of nigiri topped with salmon, but instead of rice, they use croquetas. It literally melts in the mouth with a little bit of seafood hint!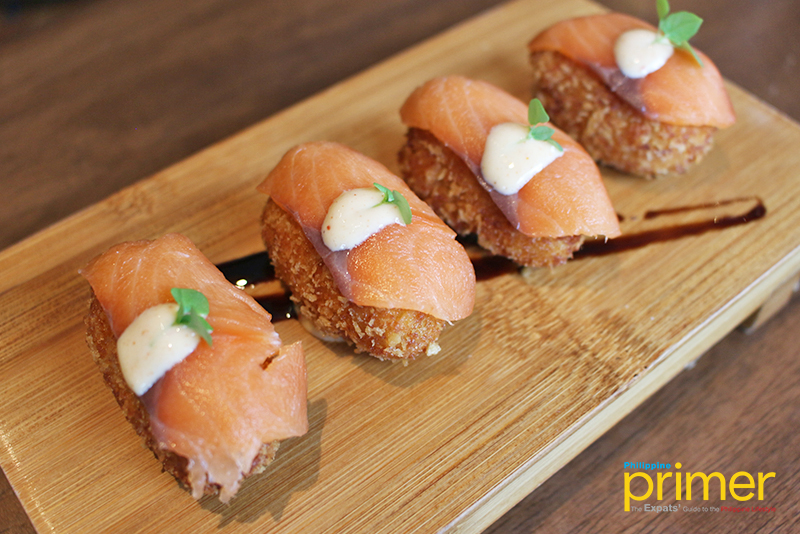 Kimchi Croquetas (Php 340)
Meanwhile, Waffletilla de Patata (Php 340) is presented like a waffle but is actually a tortilla, served with sriracha mayo and parsley aioli. This dish is already heavy as it is, but it's worth the extra carbs for the day.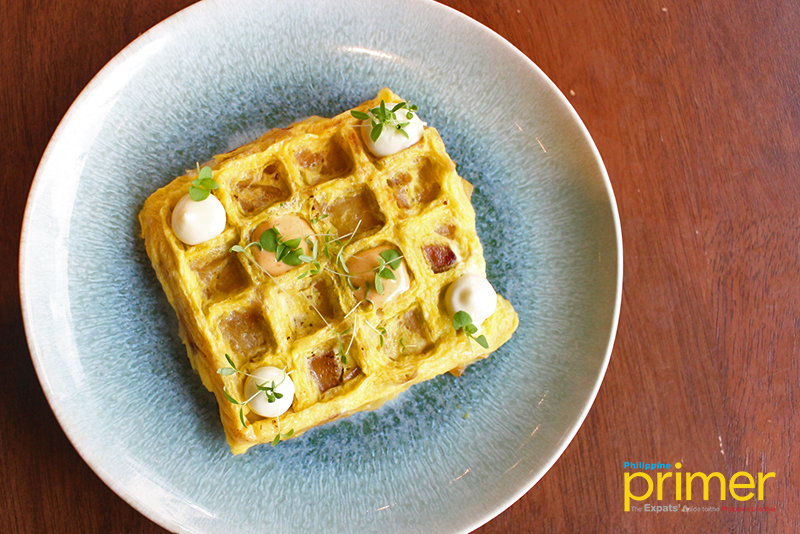 Waffletilla de Patata (Php 340)
Their Siomai de Carrillera (Php 380) can be very deceiving as it looks like your usual dumplings, but theirs is made with classic beef cheek delicately stewed in red wine for 24 hours.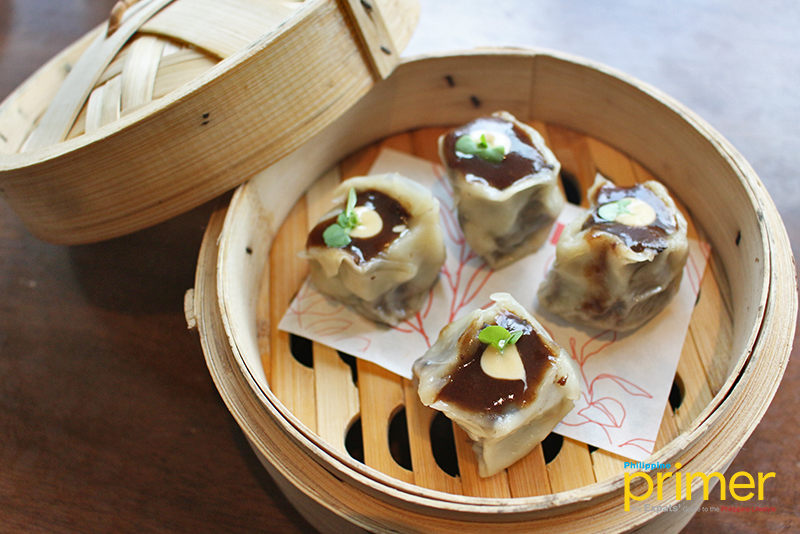 Siomai de Carrillera (Php 380)
Sisig is undoubtedly one of the most popular dishes in the country and is usually enjoyed with a cup of rice. But La Picara and their exquisite Sisig Pibil Tacos (Php 340) beg to differ, crafting a medley of onion, chili, and pork bits served inside a taco.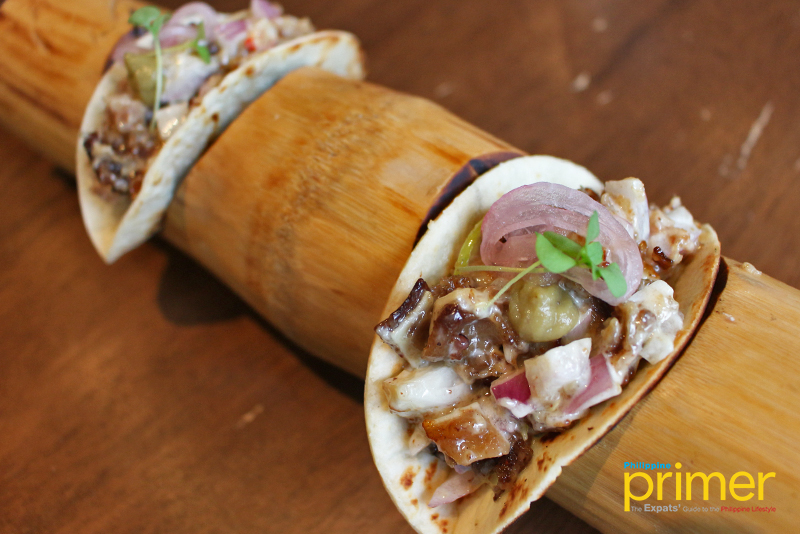 Sisig Pibil Tacos (Php 340)
A Spanish treat won't be complete without the signature paella. Those who love spicy food wouldn't want to miss out on their Chili Crab Paella (Php 890), served with soft shell crab tempura.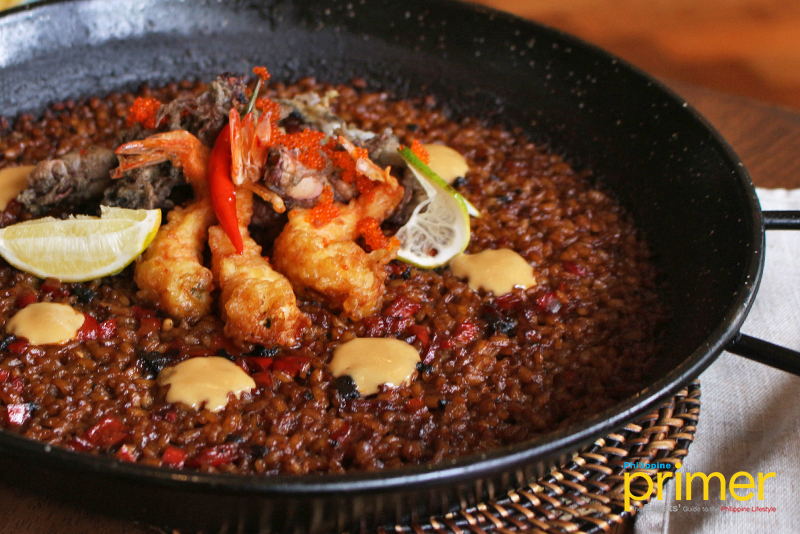 Chili Crab Paella (Php 890) 
It has the base of Singaporean chili crab, cooked traditionally—with a thin layer of rice to absorb the flavor, forming a toasted taste (locally known as tutong). It's difficult not to love the fusion of salty, spicy, and seafood flavors.
Another thing to note is that La Picara has a special menu that they change every two weeks or so—a hint that there will be more in store!
Apart from these delicious meals, they also have an extensive alcohol collection that promises a good time. You might want to visit during their happy hour from 2 p.m. to 6 p.m. to score buy one, take one deals on their cocktails for only Php 350.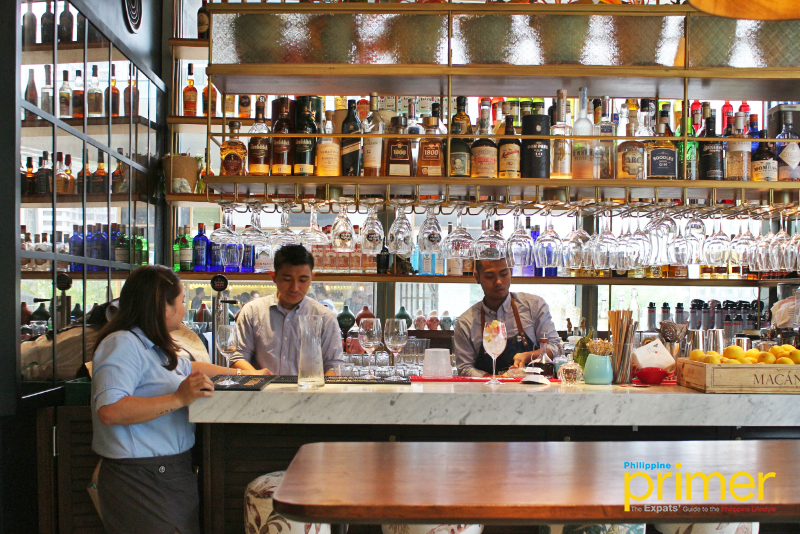 One of their best-sellers is the Sangria Picara, which is red wine infused with tropical fruits like rambutan (known as the local lychee). The fruits surely add a refreshing twist to it the classic drink.
Don't be fooled by the Fresa Colada as it may look just like your favorite strawberry smoothie at first glance, but it's actually mixed with Bacardi superior rhum.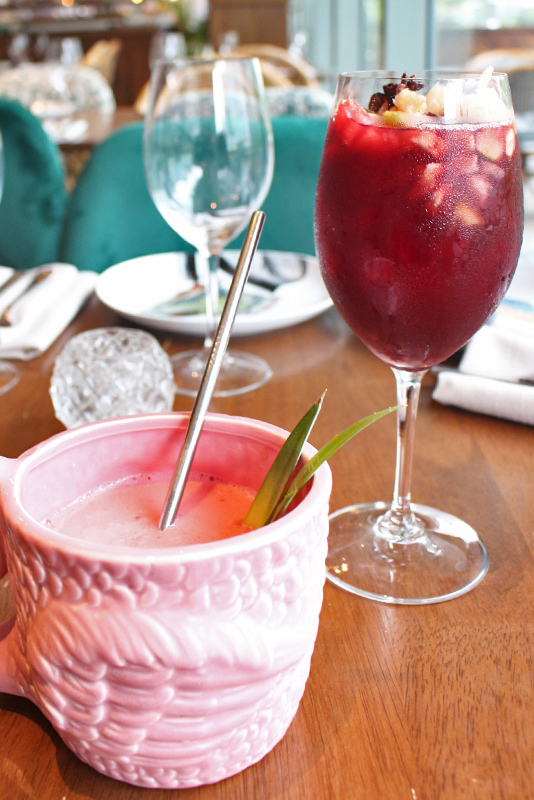 Fresa Colada (left) & Sangria Picara (right) 
The overall look of La Picara gives off a really cheeky and quirky vibe, from its walls and lightings to tables and chairs.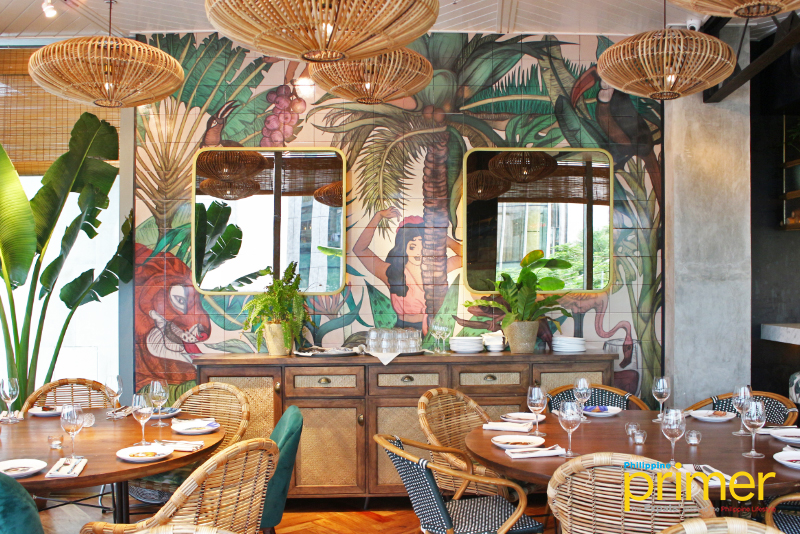 Everything looks boldly colorful that it will remind you of a tropical life—in a quite sophisticated way.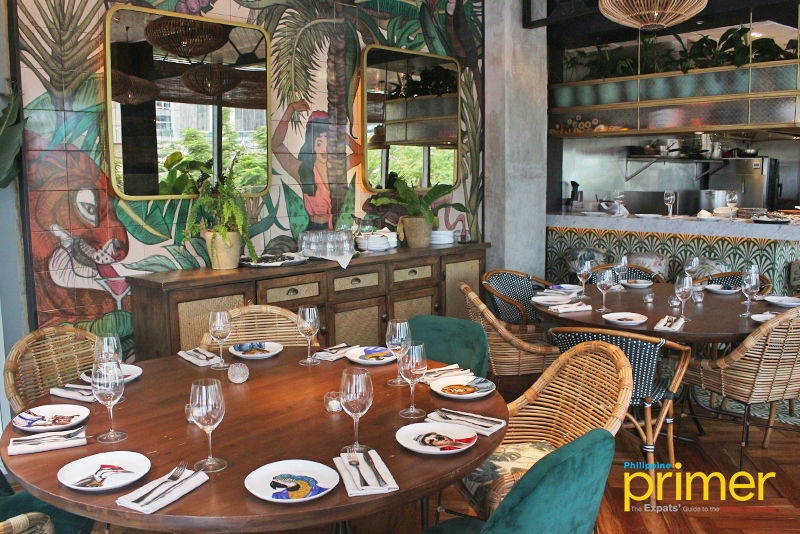 "The plates where we serve the food, the food itself, everything has that cheeky touch—that picaro touch," Isabel concluded.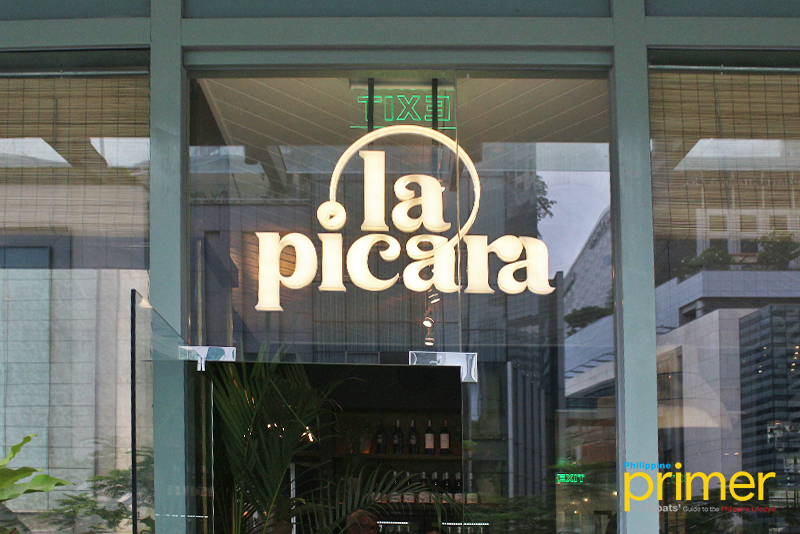 Also read: Harlan + Holden Coffee: The First Online Coffee Shop in the PH
How to get here
By car: From EDSA, exit onto Kalayaan going to Bonifacio Global City. Go straight until you reach 32nd Street. Turn right onto 5th Ave. One Bonifacio High Street will be on your right, and La Picara is located near the escalator/stairs from the entrance, a few steps from Harlan + Holden Coffee.
---
Written by Yana Bautista
Store Information
Level 2, One Bonifacio High Street Mall, High Street corner 5th Ave, Bonifacio Global City, Taguig
02-368-9657
0927-172-4480
info@lapicara.ph