BENCH Cafe in BGC: Love Local with Chic Filipino Dishes
Updated as of July 10, 2023, Temporarily Closed
People have been raving about this new restaurant concept in BGC—a café housed within the new BENCH/ flagship store at Bonifacio High Street.
And it is worth all the hype.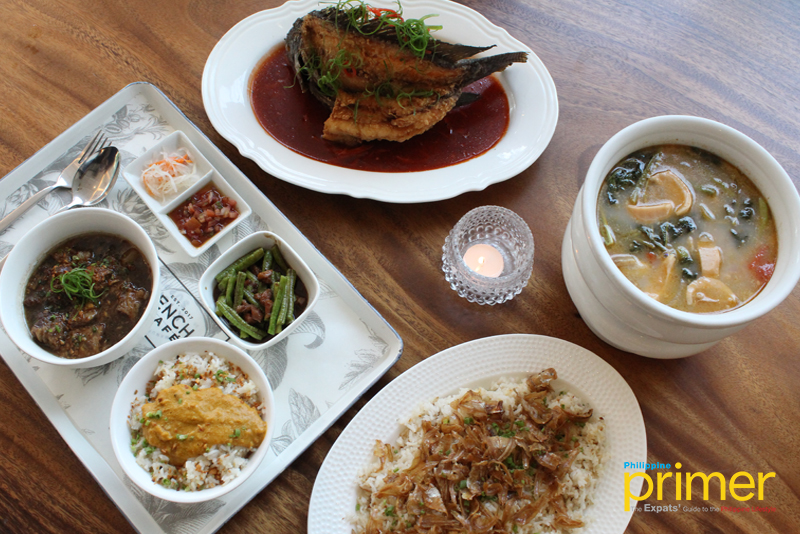 While the Bench group has in fact ventured in other food businesses like Pablo, Maisen, and Marugame Udon, Bench Café is the first restaurant to bear the name of the iconic local brand and is specially created to faithfully embody Bench's commitment to "love local."
Staying true to the Bench slogan, Bench Café presents a menu that underscores Filipino heritage and diverse culinary flair. You'll find a lot of familiar Filipino dishes that you would most likely find in carinderias (local eateries).
Eric Dee of Foodee Global Concepts, the Bench group's partner in launching Bench Café, calls the restaurant concept as "glamorized turo-turo." You get the experience of a carinderia, wherein you point ("turo") the dishes you want and get them in sets or—as most local eateries call it—combo meals.
Bench Café also presents their patrons with the BENCH/TO, BENCH's adaptation of Japan's bento box which also features the same concept. There is six BENCH/TO sets that you can choose from.
A highly-recommended BENCH/TO is D3: Beef Pares (Php 289) that comes with Vegetables, Bench Salsa, Atsara and Ifugao Rice which can be upgraded into Garlic Rice (+ Php 10), Dilis Rice (+ Php 20), Aligue Rice (+ Php 20) and Bagoong Rice (+ Php 20).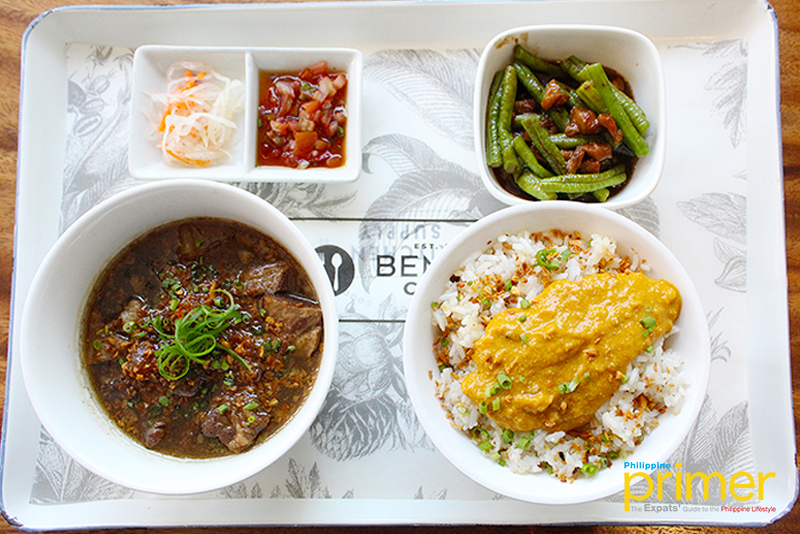 The Beef Pares Bench-To (Php 289) paired with Aligue Rice (+ Php 20)
Give their Dancing Fish (Php 445) a try. The fish used is a Crispy Butterfly Tilapia and is paired with the sauce of your choice. You can choose from Escabeche, Bench Salsa and Serwelas for the sauces.
Dancing Fish in Escabeche Sauce (Php 445)
Another classic Filipino dish that you can try at Bench Café is the Sinigang sa Santol which comes in three variants. Featured here is the Pork Belly (Php 355). The other variants include Beef Tadyang (Php 415) and Sugpo (Php 465). It surely tastes like home and will leave you wanting more!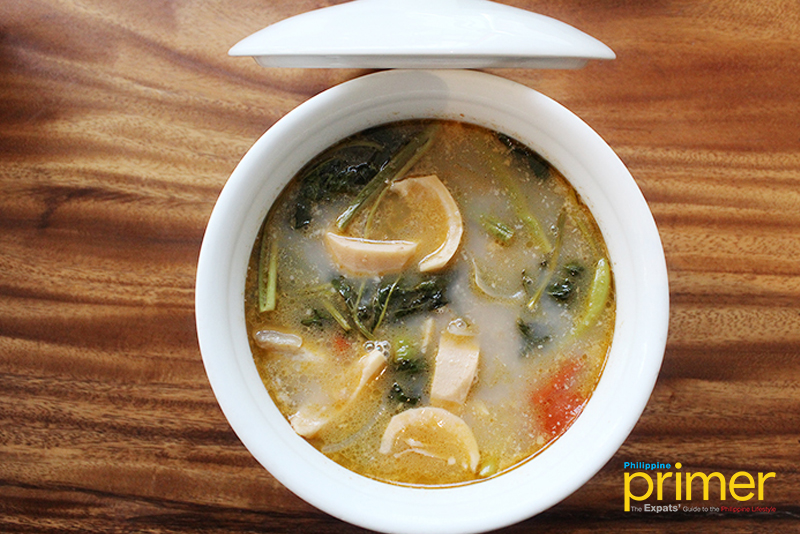 Sinigang sa Santol Pork Belly (Php 355)
You can also find all-day merienda, Filipino breakfast or silog, delicious desserts, and special beverages (cocktails, wine, coffee, etc.) on the menu, which are all reasonably priced and generously served.
The Sisig Lettuce Cup (Php 159) puts a healthier twist on the Filipino favorite, sisig, by being served with lettuce. The crispy and meaty sisig is mixed with egg, home-made chicharon, calamansi foam, and Ajo aioli (a kind of garlic mayo sauce), which produces a medley of brilliant flavors and textures in the mouth.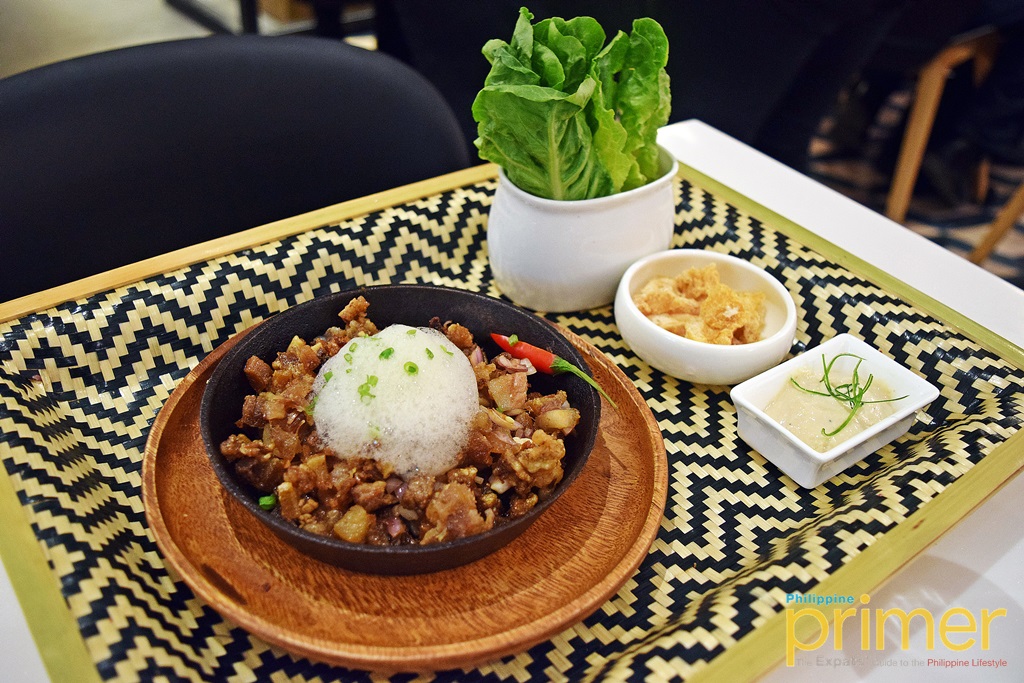 Sisig Lettuce Cup (Php 159)
For dessert, we highly recommend their White and Ube Halo-Halo, both are made with made with shaved ice, and is reminiscent of the usual Halo-Halo that Filipinos have grown to love. It's a chic twist to our classic Halo-Halo but it still has that same flavorful taste. It doesn't matter whether the weather's warm or chilly—we want this, always!
Bench Café's Ube Halo-Halo (Php 109 for 12 oz/Php 159 for 16 oz) and White Halo-Halo (Php 99 for 12 oz/Php 145 for 16 oz)
For people who can't live without coffee, Bench Café also has an exciting set of coffee offerings. Their coffee drinks use locally-sourced gourmet Robusta from Luzon, Visayas, and Mindanao.
The Luzon Double Mocha is so decadently thick, like a blanket that warms up its passage from the mouth sliding down to the chest to wrap around a cold and lonely heart. It is made with Barako Robusta espresso, fresh milk, and Tagalog tablea sauce.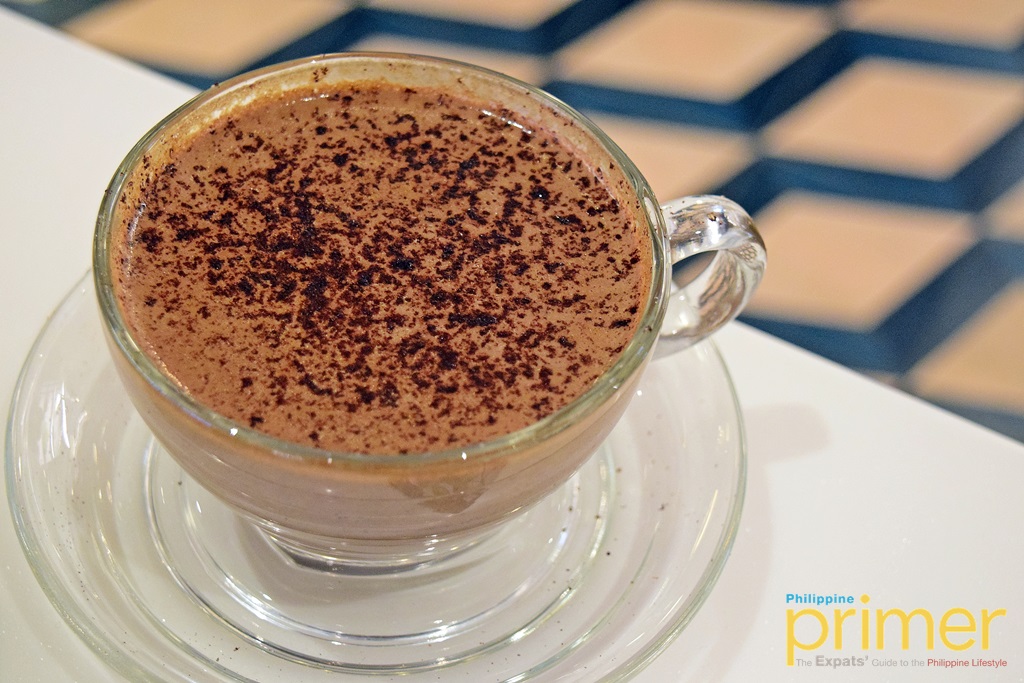 Luzon Double Mocha (Php 199)
The Pandan Latik Latte meanwhile is another good drink to have to relieve stress and clear one's mind. It is comfortingly fragrant because of the combination of pandan and latik (coconut syrup) salted caramel.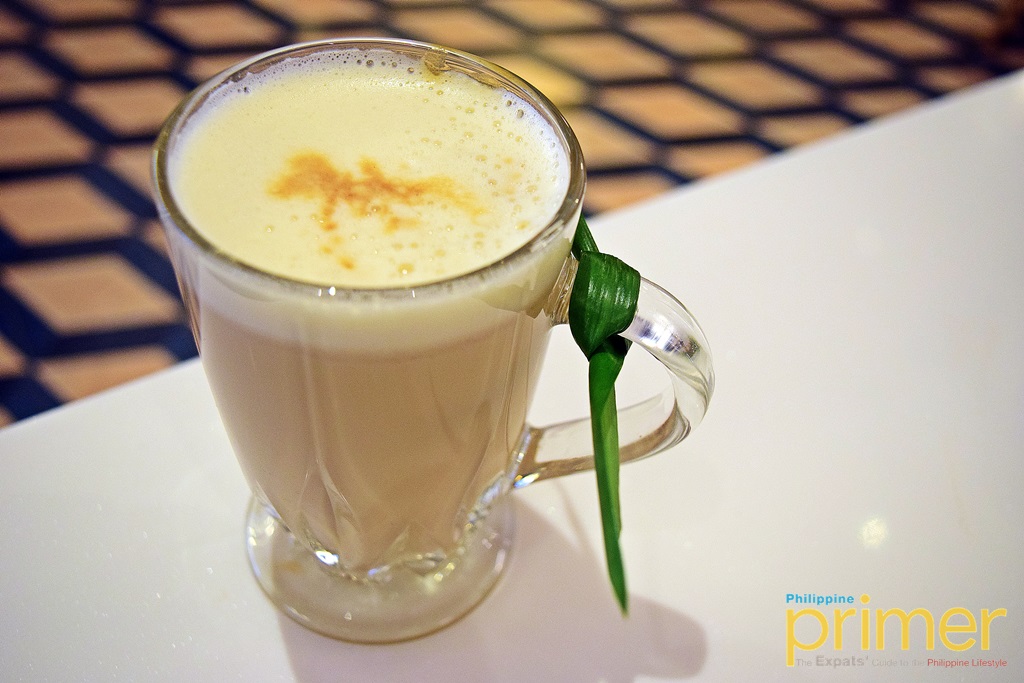 Pandan Latik Latte (Php 175)
The café itself is a great place to enjoy the delectable menu offerings of Bench Café. Making use of light and pastel colors that are easy on the eyes, the café exudes a bright and cheery vibe. With its sleek interiors, Bench Cafe will surely be a favorite spot not only of avid foodies but also of Instagram freaks.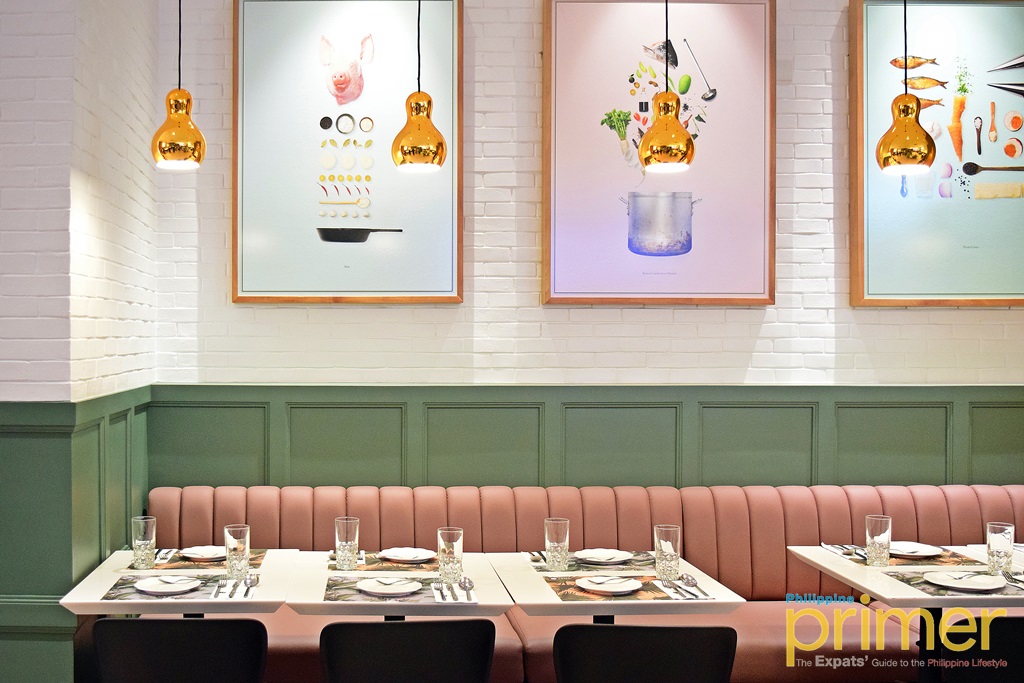 If you're a Filipino (or Filipino at heart), there will undoubtedly be days when you want to veer away from big restaurant concepts and just fall back home to your nanay or lola's cooking. If home is too far away, Bench Café can perfectly fill in as your vibrant home in the city.
---
Written by Rizelle "Rei" Leaño
General Information
2nd Floor, BENCH Boutique BGC Flagship Store, Bonifacio High Street, 9th St. cor. Lane O, Bonifacio Global City, Taguig City
11 a.m. - 10 p.m. (Mon. to Fri.); 11 a.m. - 11 p.m. (Sat. to Sun.)