Chateau Hestia Restaurant in Silang, Cavite: Hidden Fortress in the Outskirts of Tagaytay
One visit to the bucolic gourmet paradise of Chateau Hestia in Silang, Cavite kindles a promise to return. When you reach this bed and breakfast nestled in the outskirts of Tagaytay, you will be greeted by a natural landscape of native plants and trees.
Chateau Hestia has a very rustic look and ambiance.
Chateau Hestia is surrounded by small trees and plants as if a fortress that harbors a delicate precious paradise. A view of the landscape from the dining area adds to the countryside vibe of the restaurant, where you can have a homely European dining experience.
While anytime is the best time to go here, early risers should go in the morning and try their filling breakfast offerings.
A perfect choice for cheese lovers is the Austrian Klimt breakfast, a plateful of different kinds of cheese with Mortadella ham, apple strudel, a boiled egg, fresh toast, and slices of fruits.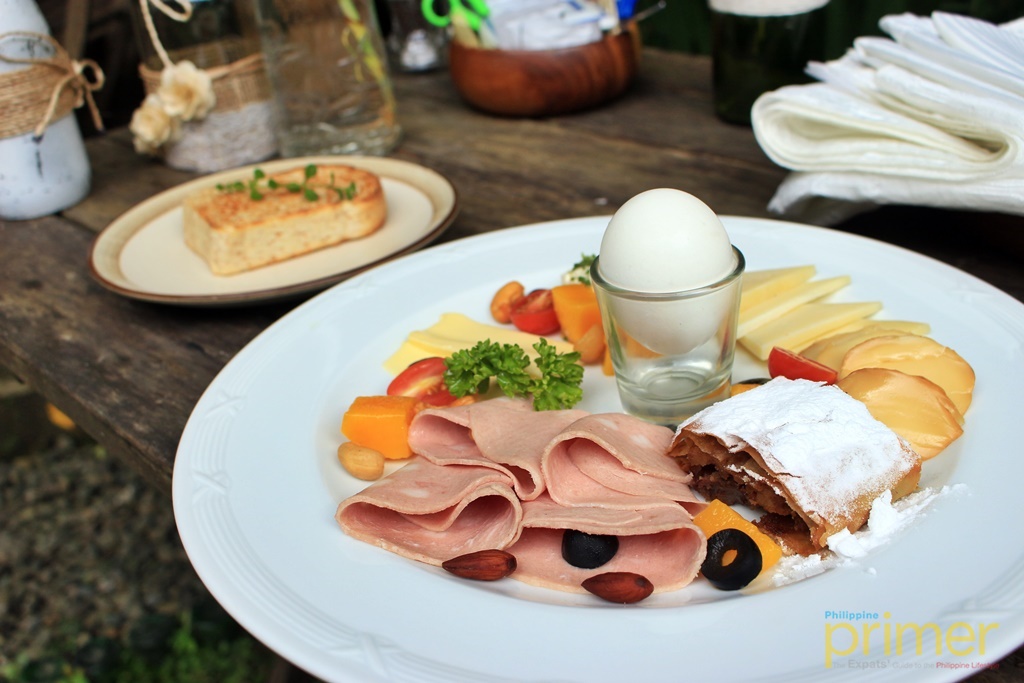 Austrian Klimt Breakfast (Php 430)
Meat lovers meanwhile will enjoy the Hestia Specialty breakfast with a hefty serving of German sausages accompanied with sunny side up eggs, Hestia fried rice, and garden salad.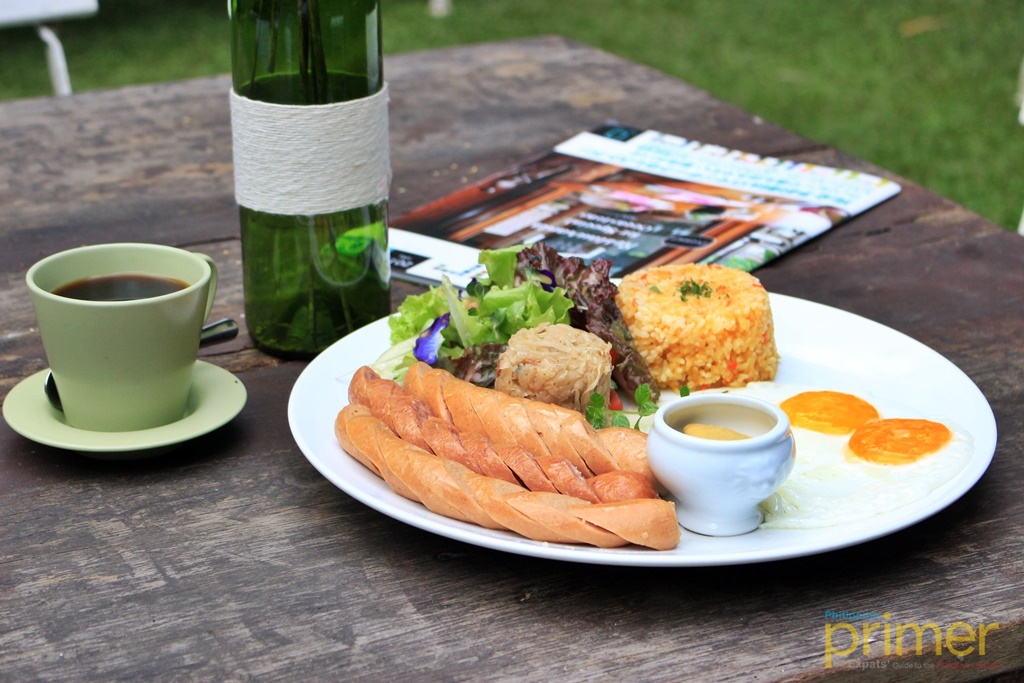 Hestia Specialty Breakfast (Php 430)
Chateau Hestia also offers a selection of European pasta dishes, home-made and hand-rolled thin-crust pizzas, and meat and fish entrees.
There is also a deli and wine shop inside Chateau Hestia where you can grab and take home some fine meats of European brands, wine, and other grocery products.
You can go to Chateau Hestia from Manila through Tagaytay-Sta. Rosa road via Lagusan Drive or Aguinaldo Highway via Gov. Camerino Drive in Silang, Cavite. It is best to go here in a private vehicle, but there is also public transportation available from Gov. Camerino Drive although limited.
---
Written by Rizelle "Rei" Leaño
General Information
J. Hernandez St. Purok 5, Brgy. Bukal, Silang, Cavite
0929-711-3289 / 0905-352-4636
9 a.m. - 10 p.m. (Mon. to Sun.)