Balay Dako in Tagaytay: Serving True Home Cooking That's Second to None
Updated as of December 4, 2019
Nothing beats true home cooking and Balay Dako is the ideal place in Tagaytay to sample that and more. 
Balay Dako or "big house" in Negrense is modeled after classic Filipino houses where families would celebrate their festivities—may it be weddings, birthdays and other family gatherings.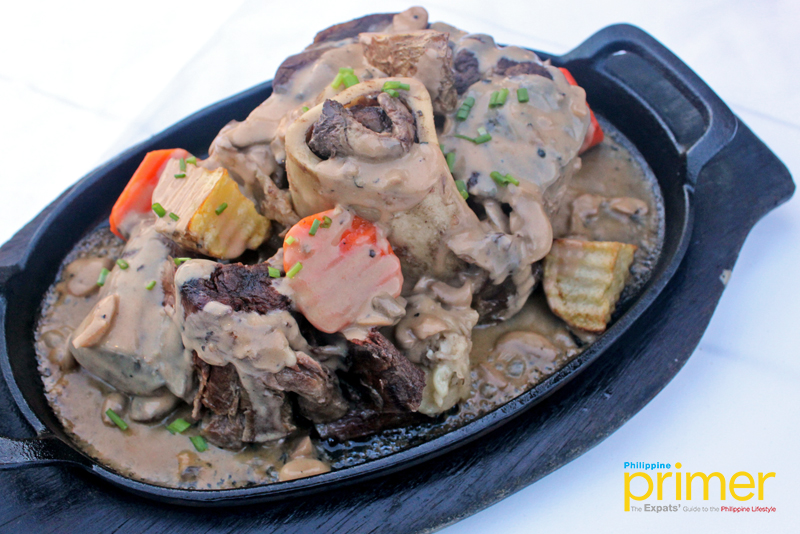 The breathtaking view of Taal, accompanied by the comforts and good food of Balay Dako is an ideal way to spend a day at Tagaytay. The view is best enjoyed at Terraza, the upper floor of Balay Dako that serves signature cocktails, local and foreign drinks as well as a menu of Filipino favorites.
However, the view from Comedor is just as breathtaking—more so when you're enjoying the view with delicious authentic Filipino cuisine.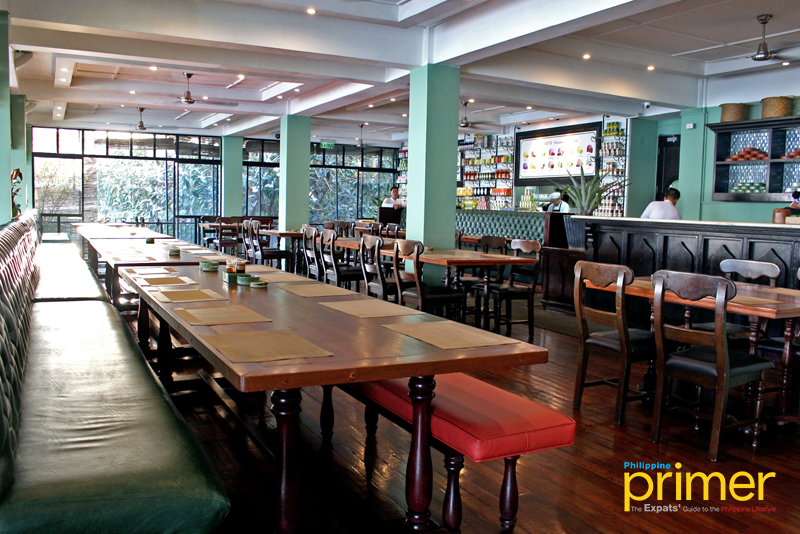 The Comedor
The food served at Balay Dako is of Filipino and Spanish roots that honor Chef Tony boy Escalante's origins.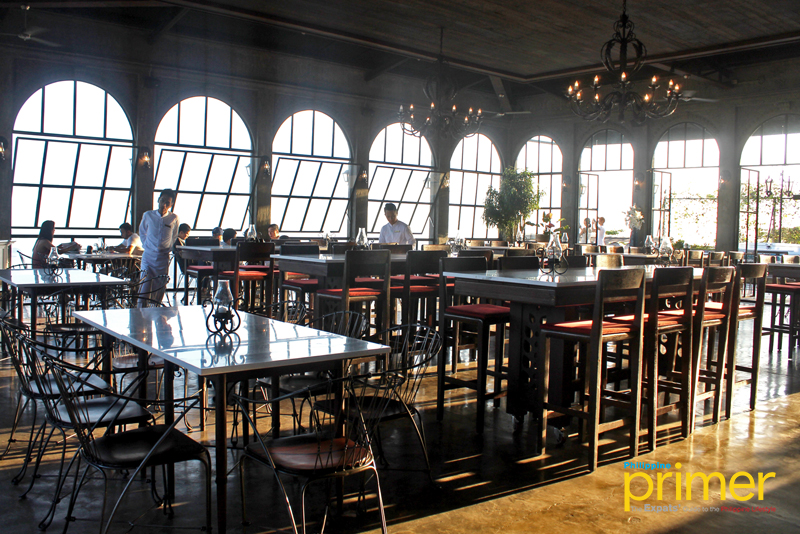 The Terraza
For starters, sample their Ginisang Talong (Php 270). This dish is made up of stir-fried chili eggplant with Baguio beans and leeks. It's the perfect entree for the meal to come.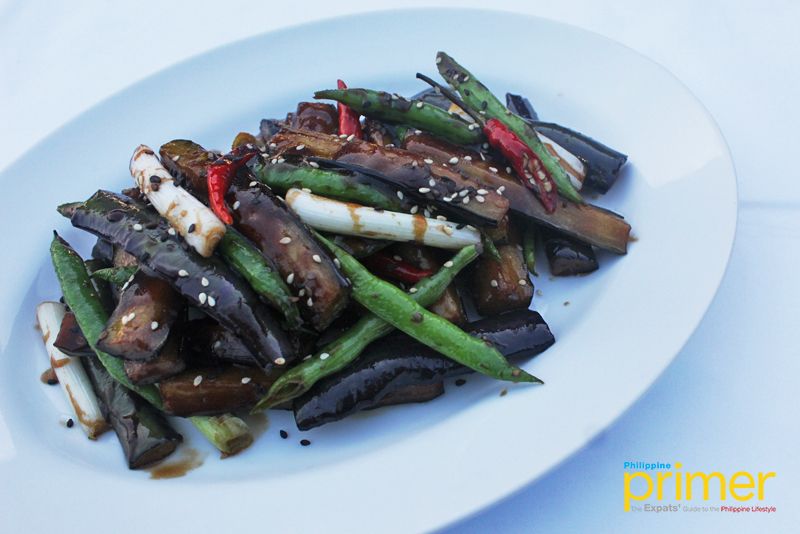 Ginisang Talong (Php 270)
Balay Dako's Sizzling Bulalo na Baka (Php 1,250) puts the Bulalo experience to a whole new level.
Instead of being served in soup, the beef shank is braised and served on a cast-iron platter and covered with delicious mushroom sauce. It's best savored while it's still hot to fully revel in the flavors.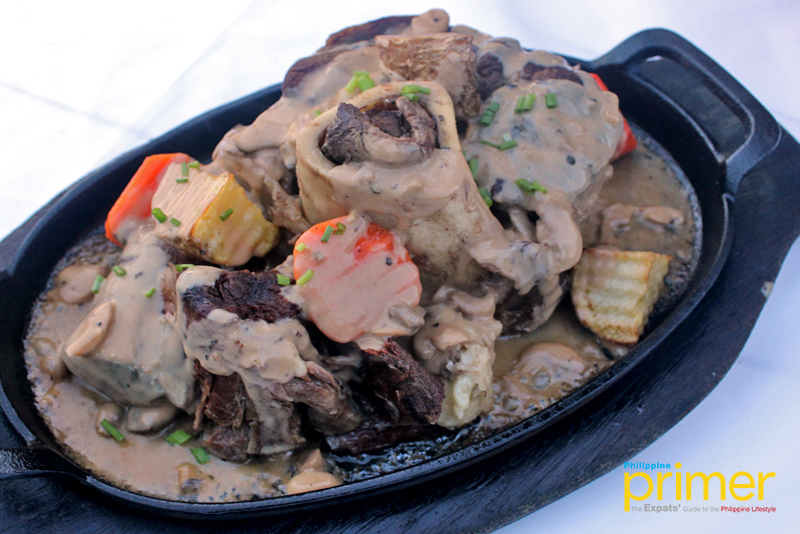 Sizzling Bulalo na Baka (Php 1,250)
For dessert, nothing beats the classic Mais con Yelo (Php 135). While this dessert is best enjoyed during the hotter days, it can't be denied that this dessert can also be enjoyed despite the chilly Tagaytay weather.
You'll find that Balay Dako's Mais con Yelo is quite different from others as the serving is big and has a lot of corn!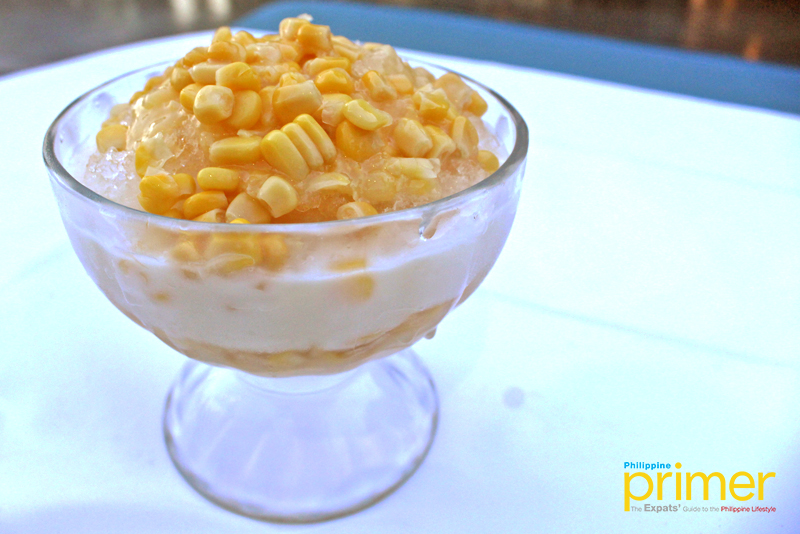 Mais con Yelo (Php 135)
It's worth noting that Balay Dako also has a breakfast buffet on the weekends. Their breakfast buffet stays true to the restaurant's roots as they serve Filipino favorites such as beef tapa, smoked tinapa, omelets and even a selection of homemade bread and jams.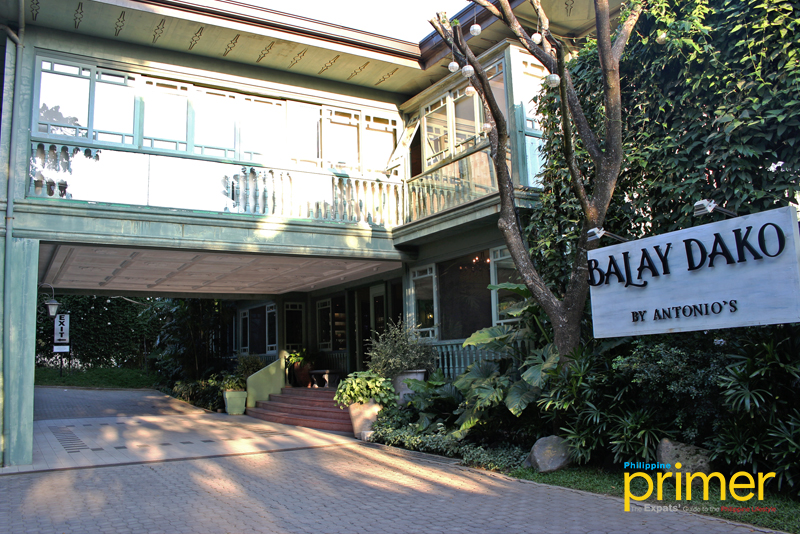 How to get here:
Balay Dako is located along the Tagaytay-Nasugbu Highway, approximately 3 minutes away from Olivarez Plaza, Emilio Aguinaldo Highway.
By car: From Olivarez Plaza, drive South towards the Tagaytay Rotonda and continue onto the Tagaytay-Nasugbu Highway. Along the way, you'll pass by Pamana, Leslie's Ridge and Restaurant and, the Greek Taverna Skyview Restobar. Balay Dako is on the left side of the road next to Max's Restaurant.
---
A version of this appeared in Philippine Primer Japanese and English September 2017 and December 2019 issues.
Store Information
Tagaytay - Nasugbu Highway, Tagaytay City
046-413-4866
11 a.m. to 9 p.m. (Mon to Fri), 10:30 a.m. to 10 p.m. (Sat), 10:30 a.m. to 9 p.m. (Sun)