Triangulo on Commonwealth Avenue is the newest Mexican place in Q.C.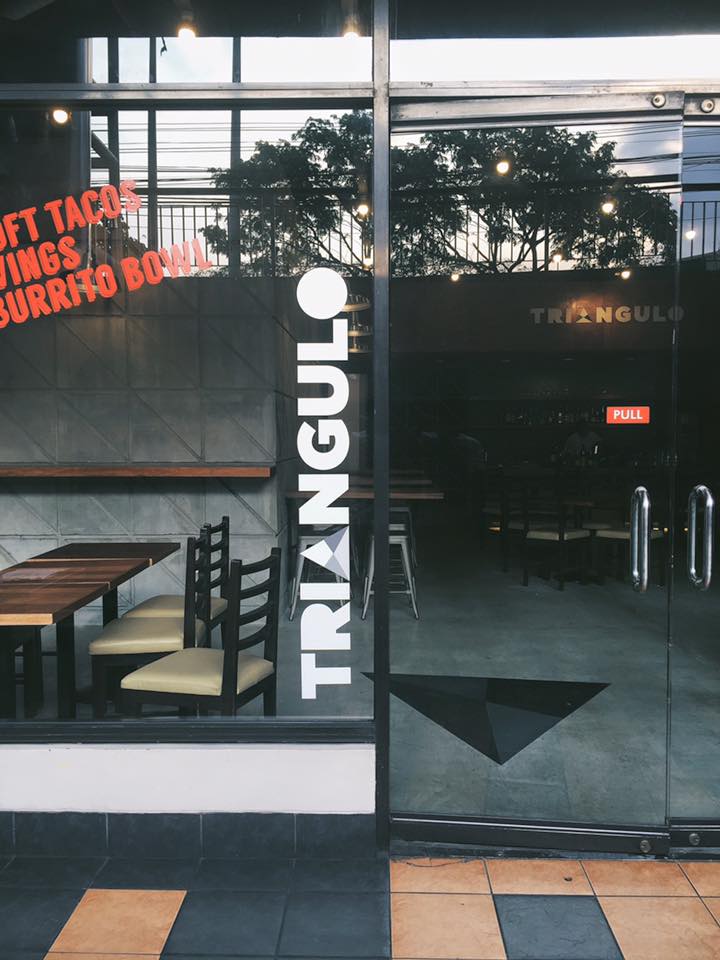 If tacos spice and everything Mexican and American is your thing, then Triangulo on Commonwealth Avenue, Quezon City is the right place for you! From the brains behind Antipolo's Eggs for Breakfast, Sam Lim and Kriska Santos, comes another epic food place that'll spice up your life. Together with their good friend and business partner, Jeff Chan, they bring you a taqueria that will make you love heat.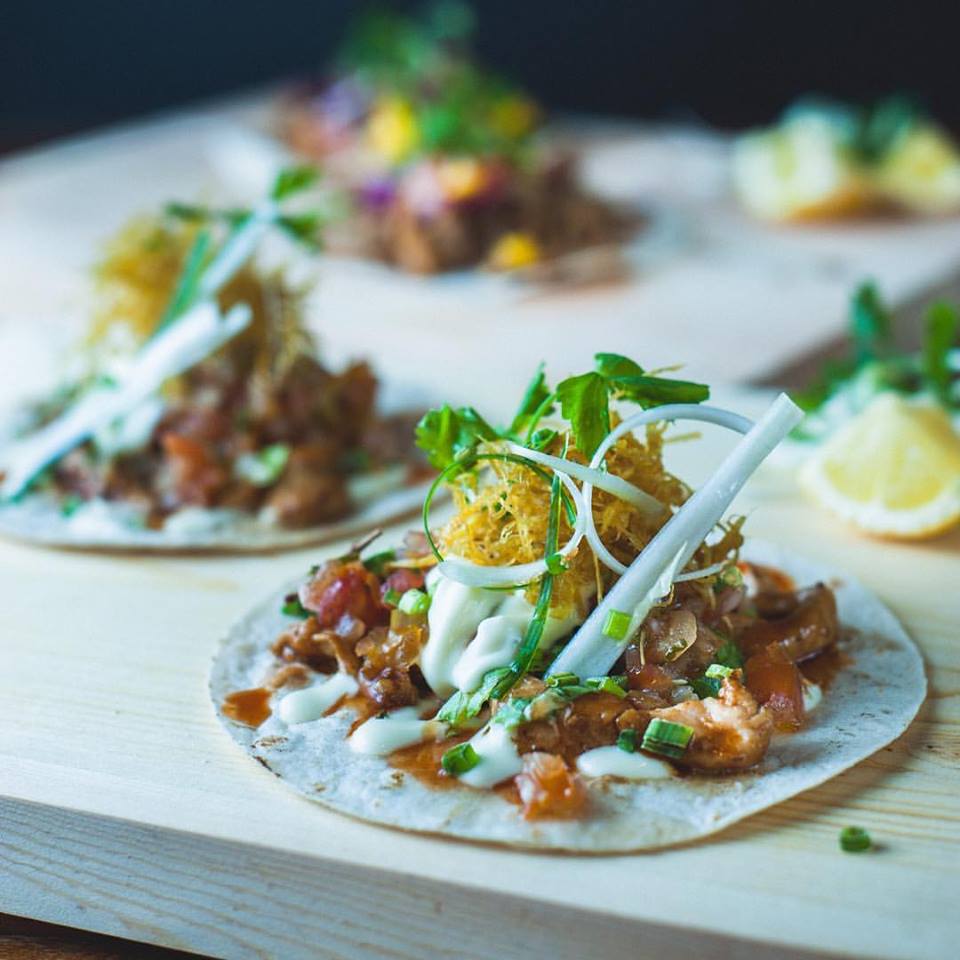 TACOS (P150 – P195). Have you seen tacos this beautiful? Best thing is, they taste as good as they look!!
Opened last March, Triangulo has been the go-to restaurant for heat-seekers and taco lovers. Going in, the place is full of triangle décor, plus the wood and metal theme of the whole restaurant gives it a classy and sophisticated feel but homey and comfortable. The big glass windows that let the light in gives the place that perfect touch, completing the whole package.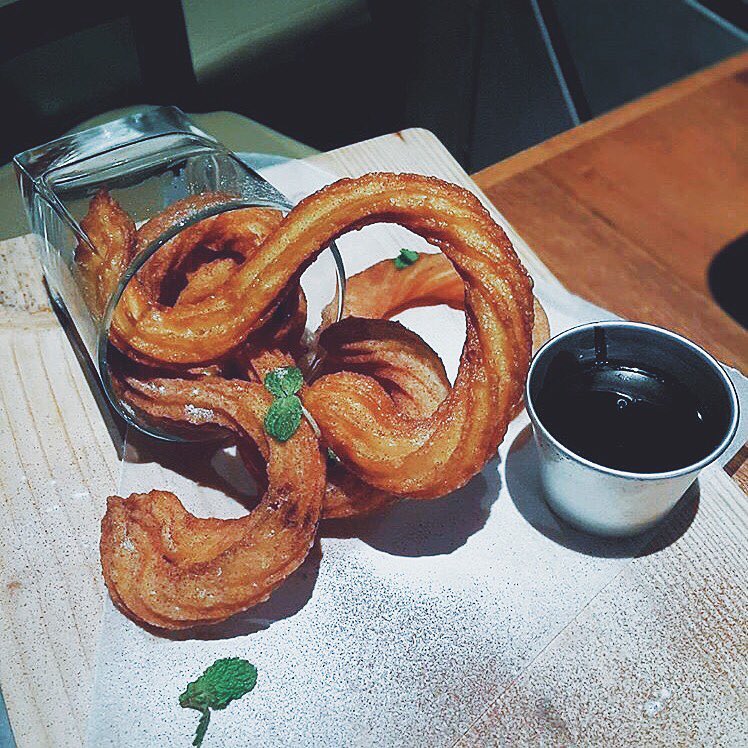 Crispy and sweet Churros paired with that dark chocolate with mint. YUM!
They serve Mexican dishes with an American twist with their homemade tacos, burrito bowls, nachos, quesadillas, and of course, their amazing chicken wings that you can spice up in 4 ways: Mild, Spicy, Suicide and Diablo.  After your spicy meal, you can tone the heat down with their tasty desserts, Brownie a la Mode (P190) that's crispy, gooey and chewy, and Churros with Dark Chocolate Dip (P95), hot off the fryer, dusted with sugar that comes with that yummy dark chocolate with a hint of mint. Stop by, eat, enjoy and then come back because those tacos are worth it!
Photos from Triangulo's Official Facebook Page
LG/F, Diliman Commercial Center, Commonwealth Avenue, Quezon City
0917-718-2163
4:00 am – 1:00pm; 5:00pm – 2:00 am (Monday–Sunday)
trianguloresto@gmail.com