MOS Burger in Ortigas Serves Japan's Famed Cheeseburgers and More
Filipinos are undeniably big fans of burgers. How can anyone resist the heavenly taste of burgers, right? These are convenient to eat plus it's comprised of nutritive ingredients that will certainly satisfy your palate.
Found in the extensive space of Robinsons Galleria, MOS Burger recently opened its first branch in the Philippines this February 27, 2020, aiming to introduce MOS' succulent burgers to Filipinos who are fans of the famous slider.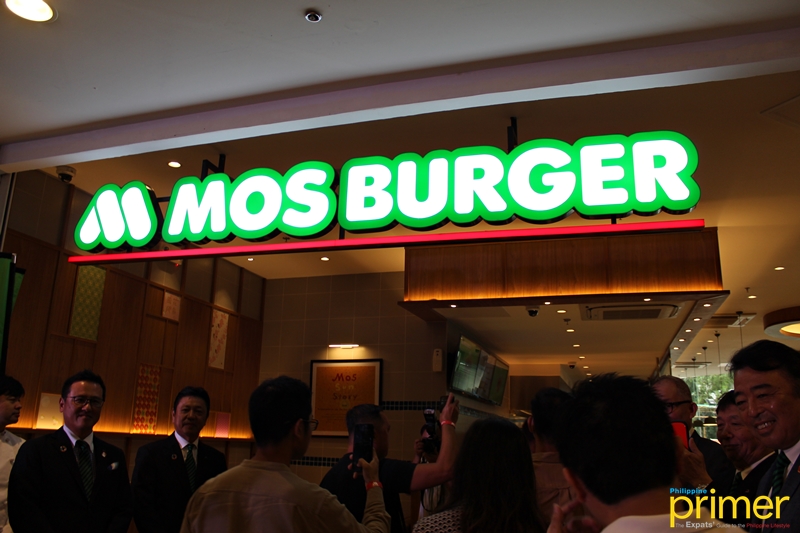 Particularly, their set of burgers include MOS Cheeseburger and Teriyaki Chicken.
Also read: MOS Burger To Open First PH Branch in Robinsons Galleria This February
The MOS Cheeseburger (Php 149) is one of their bestsellers, comprising of a fresh tomato slice, cheese, special meat sauce, and tobikiri patties. These tobikiri patties are perfect for meat lovers as it is made up of both ground pork and beef.
MOS Cheeseburger (Php 149) 
Of course, the Land of the Rising Sun is known for its famed dish, Teriyaki Chicken. MOS Burger also offers Teriyaki Chicken Burger (Php 189), which is served with sliced onion, fresh lettuce with mayo, and Teriyaki chicken sauce.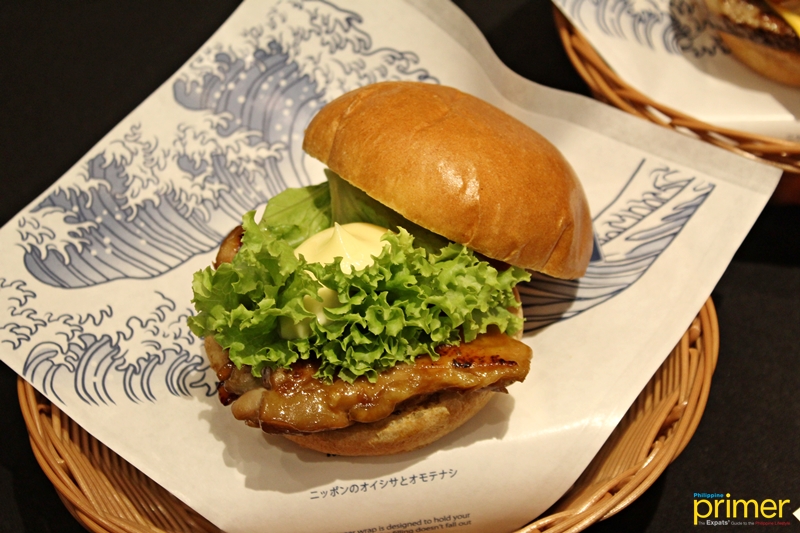 Teriyaki Chicken Burger (Php 189)
Additionally, the brand also takes pride in its Rice Burger, which became widely known. Yakiniku Rice Burger and Seafood Tempura Rice Burger, to name a few.
If you're craving something new to your taste buds, try out the Yakiniku Rice Burger (Php 169). Here, they used grilled rice buns instead of bread. These are perfect for Filipinos knowing that we are rice lovers plus you'll like the savory taste of yakiniku, making you ask for more!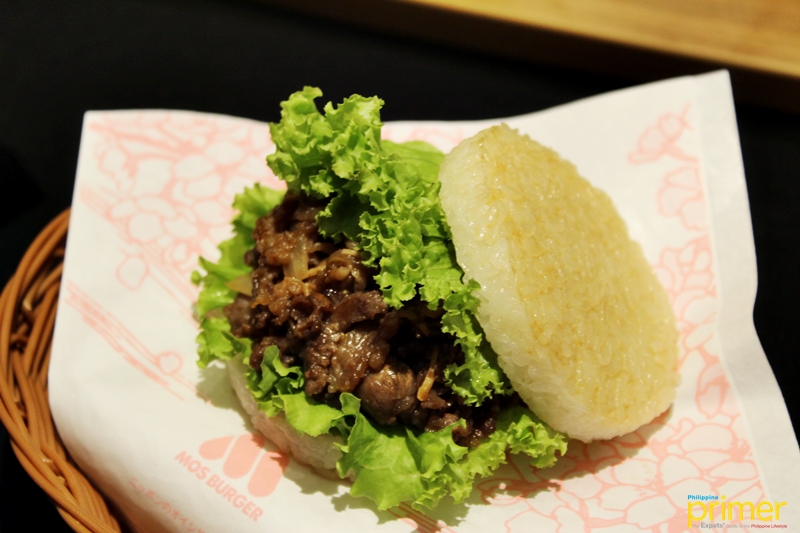 Yakiniku Rice Burger (Php 169)
On the other hand, the Seafood Tempura Rice Burger (Php 169) is ideal for those who are observing their diet and for seafood fans. It actually consists of layers of seafood and vegetables, and tempura patty served with kakiage sauce.
Seafood Tempura Rice Burger (Php 169) 
Your meal will not be complete without the enjoyable side dishes. MOS Burger as well offers set meals wherein you can choose from their wide range of sides including french fries, salad, sweet potato, and poutine. Just add up a specific amount to avail of one of these!
Further, you can also ask for some sweet treats, featuring their Cheese Souffle, Matcha Souffle, and Sakura Souffle, which is priced for Php 130 each.
Indeed, it's nice to dine in an amiable dining space. MOS Burger highlights its comfy and modern interior with a touch of the olive color.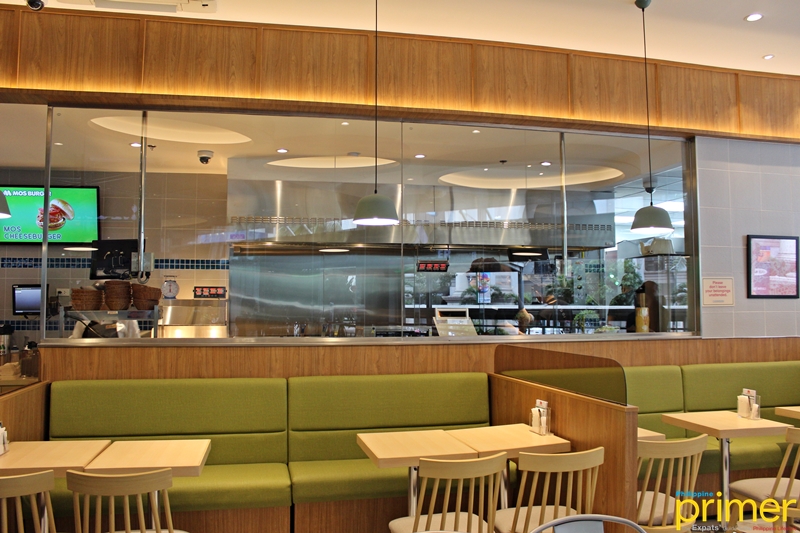 Experience the best of MOS Burger and drop by at their newest store situated in Robinsons Galleria, which will be open from 10 a.m. to p.m daily!
Also read: Japan's MOS Burger Opens Its First Store in PH
How to get here
MOS Burger is located at the second level of Robinsons Galleria, Ortigas Avenue, Quezon City.
By car, drive along Paseo de Roxas and Buendia Avenue. Then, continue on Pan-Philippine Highway to Quezon City. Upon reaching EDSA-Ortigas Flyover, take the ramp to Pasig then turn right onto ADB Avenue. MOS Burger will be on the right side.
---
Written by Bettina Tan

Robinsons Gelleria, Ortigas Ave, Ortigas Center, Quezon City
Restaurant Menu
You can scroll the image left and right.