CaliBurger
California-styled burgers and sandwiches right within our very own metro.
CaliBurger is an international brand of US burger joints established in California known for its "Cali-inspired" burgers, sandwiches, fries and milkshakes. It offers premium burgers made from select fresh ingredients and 100% pure beef worth raving about. The good news is, CaliBurger Philippines currently has two outlets, one in Century City Mall Makati and another in Timog Quezon City serving both the south and north parts of the metro.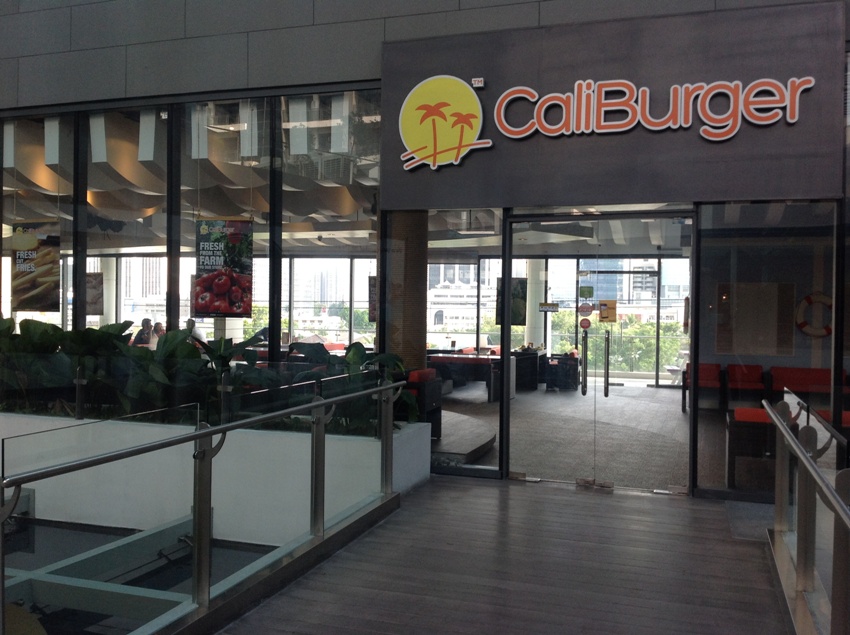 Cali Burger in Century City Mall has some cool semblance of sunny California (of course!) with a modern, stylish design and a free spirit vibe. It has a nautical theme with a nook made to look like a lifeguard station, an interesting wave-designed ceiling, and the boardwalk and jetty feel.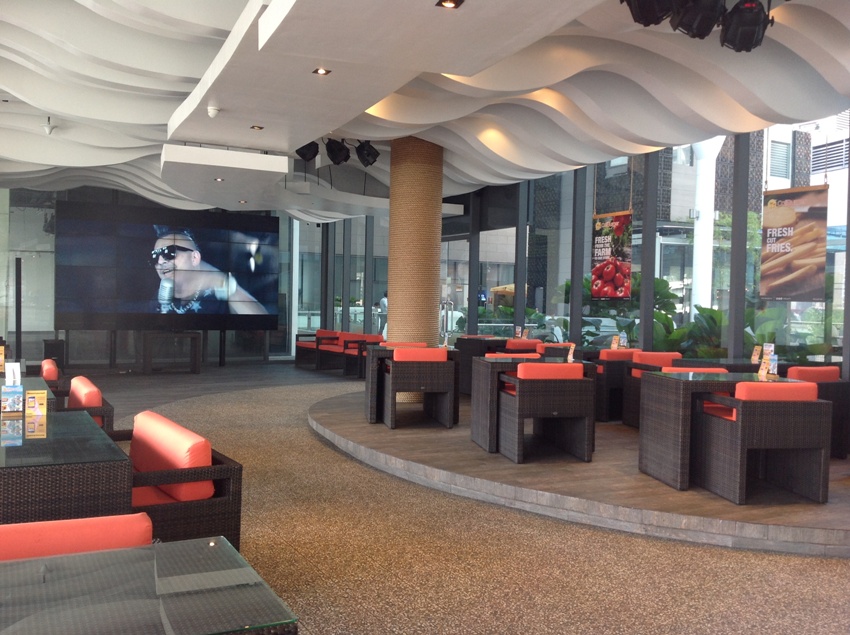 CaliBurger is known for its fine patties and buns baked fresh, hand-picked vegetables, zero trans-oil fats, house-made sauces, and hand-mixed shakes. Their core products are the range of burger choices in a set meal normally served with fries and unlimited refills of sodas or juices.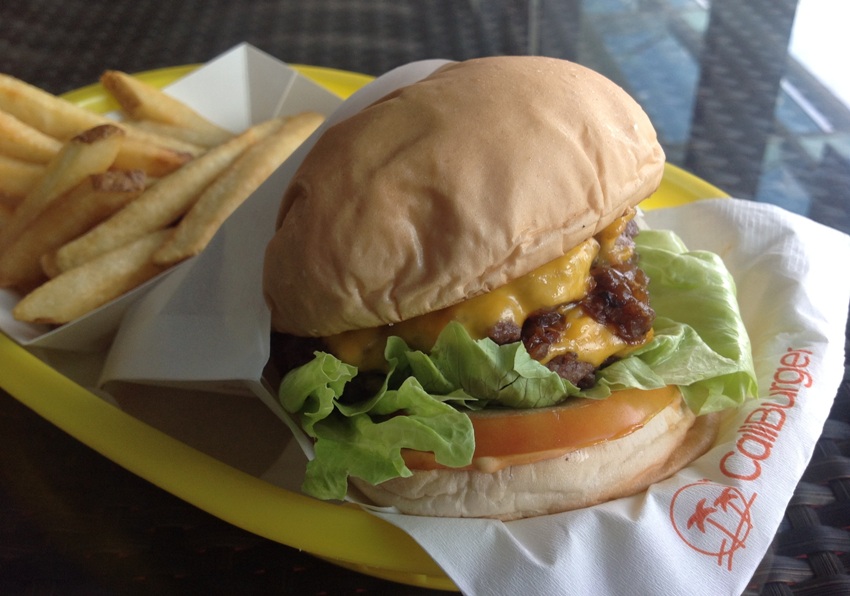 Cali Double Burger (P275)
Topping the list is the signature and best-seller Cali Double Burger (P275), made from 100% pure beef with melted cheese, the secret wild sauce, fresh tomato, iceberg lettuce, fresh and grilled (optional) onions.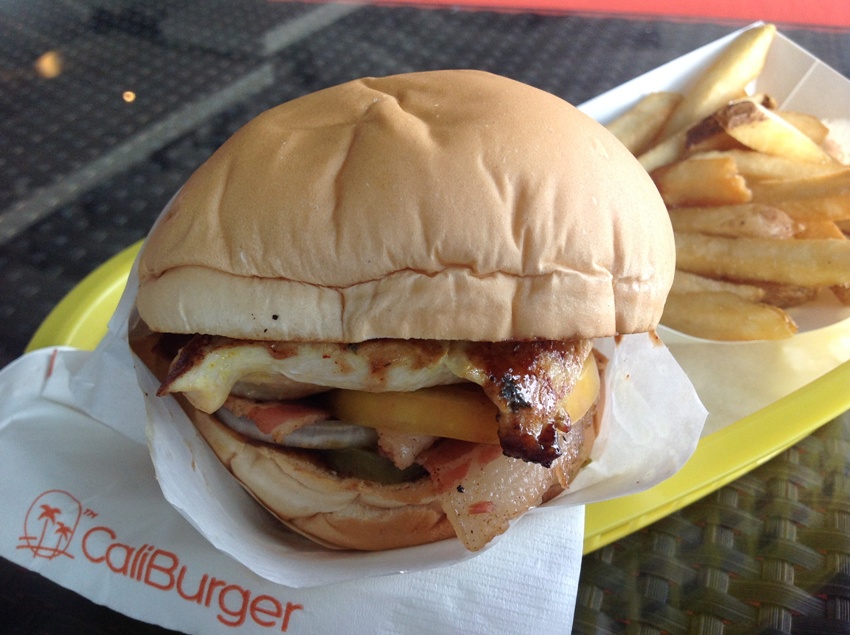 Chipotle BBQ Chicken Sandwich (P215)
Another best-seller in the sandwich line is the Chipotle BBQ Chicken Sandwich (P215) made from the slow-cooked overlapping lemon and herb-marinated chicken breast with garden fresh red plump tomatoes, crispy bacon, tangy pickles, sliced onion and the house-made spicy BBQ sauce.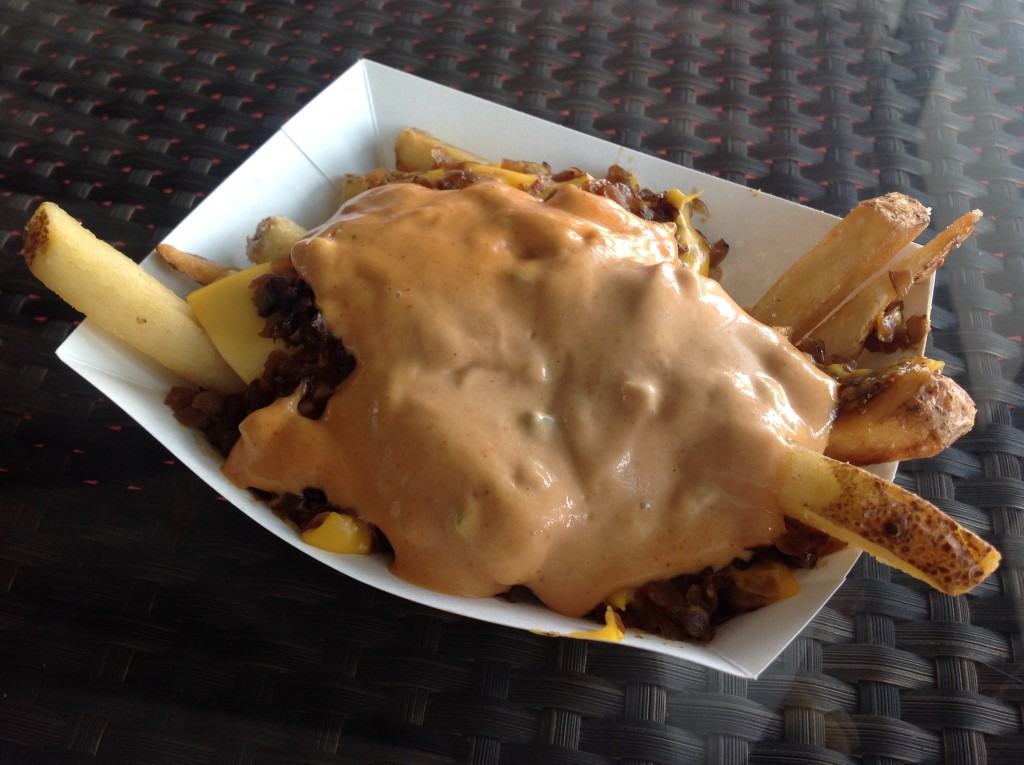 Wild Style Fries (P145)
You can upgrade your fries to its signature Ask About Our Secret Menu Wild Style Fries (P145) topped with Cali wild secret sauce, grilled onions and melted American cheese for that wholesome flavor overload.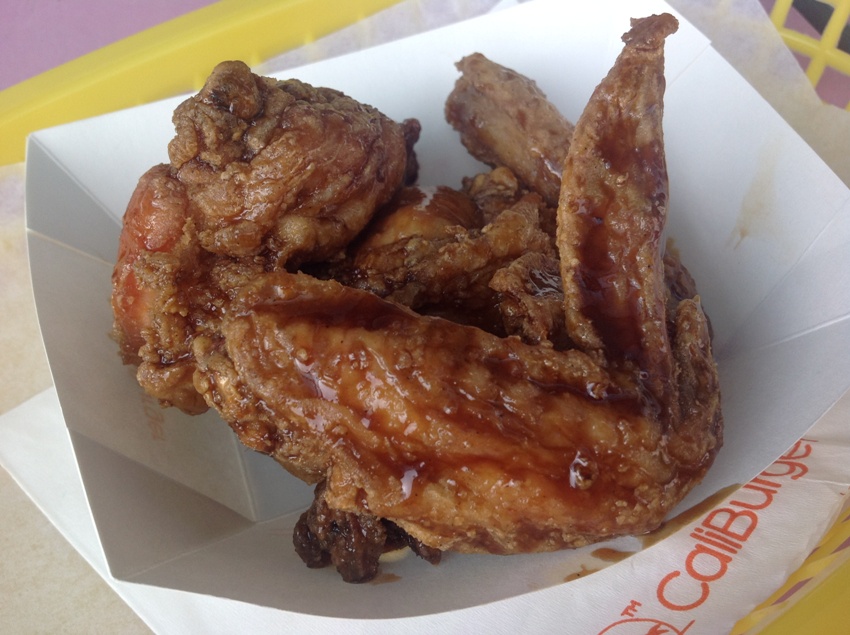 Cali Sweet Wings (P185/8 pcs, P95/4 pcs)
This burger joint is also best enjoyed through its crispy, tasty and sweet Cali Sweet Wings (8 pcs P185 / 4 pcs P95). Dipped in hot sauce, you get that extra kick with each bite.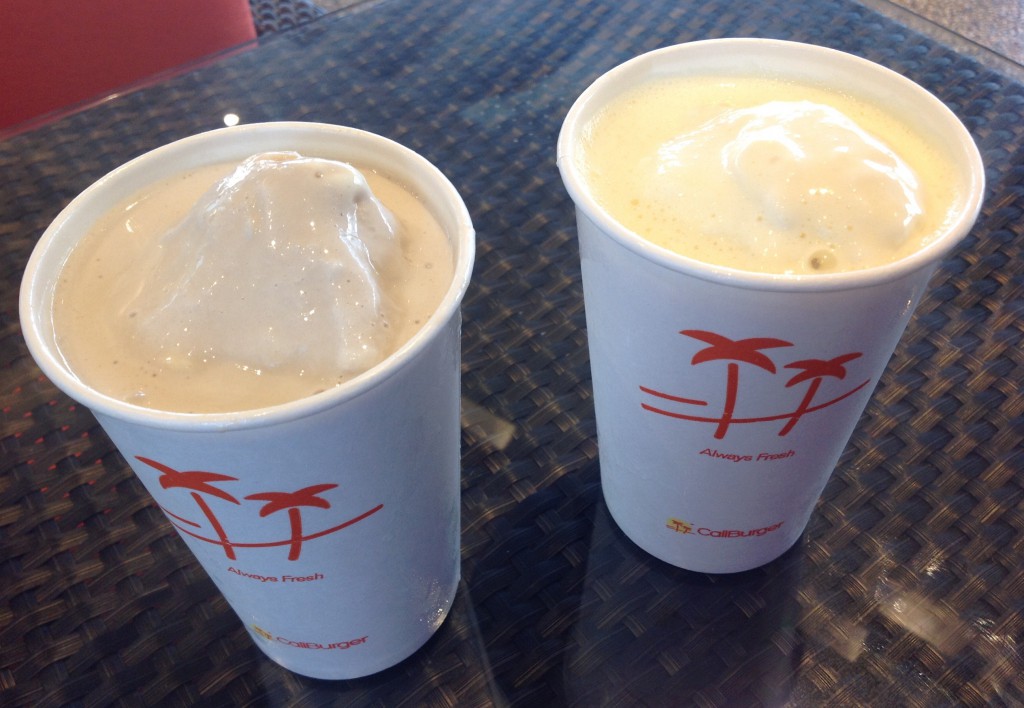 Milkshake (P175) in Butterscotch (left) and Tutti Frutti (right) flavors
A perfect match to their core burger products and sandwiches are the sweetly refreshing Milkshakes (P175) made from rich creamy ice cream and fresh milk that comes in a variety of flavors – chocolate, strawberry, vanilla, root beer, blueberry, coffee, bubble gum, mixed berries, butterscotch and tutti frutti.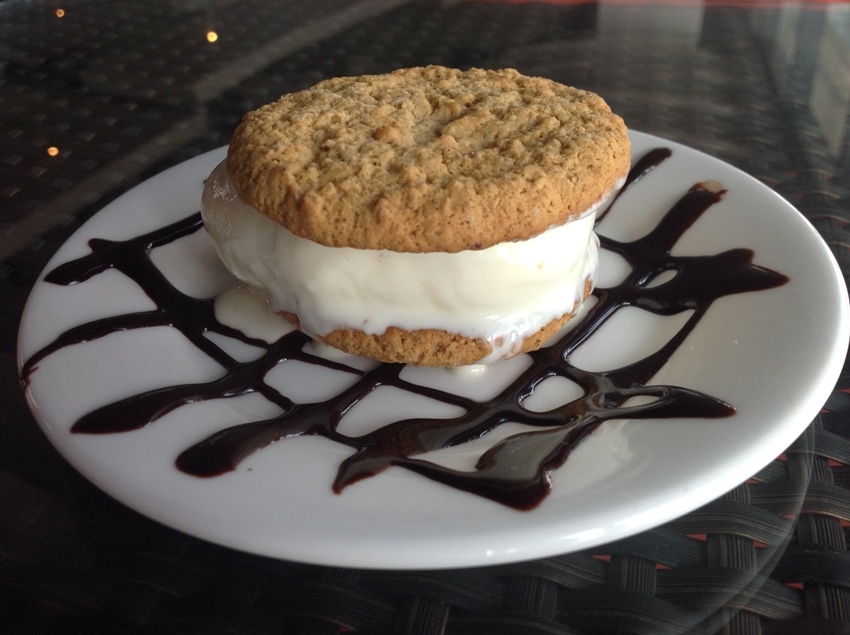 Cali Ice Cream Sandwich (P75) in raisin vanilla flavor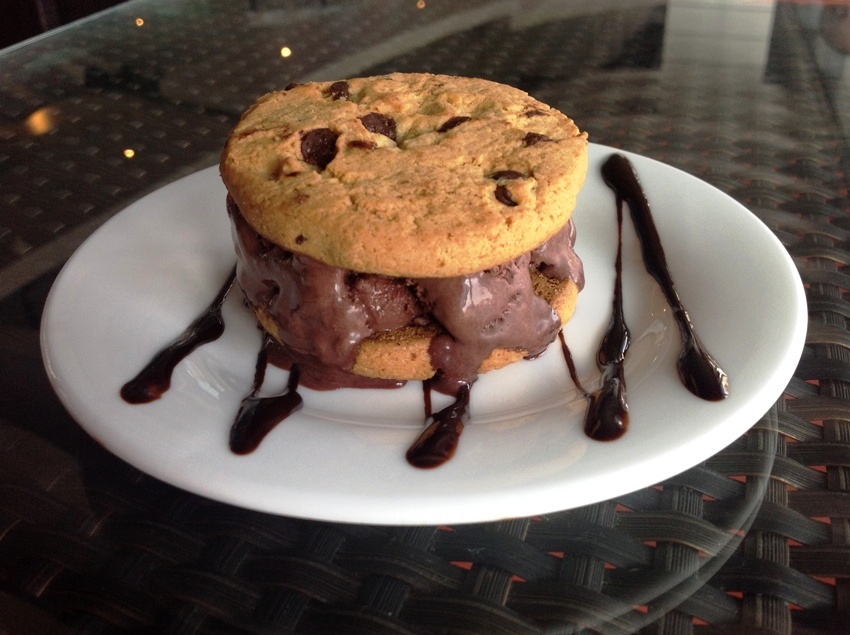 Chocolate Chip Cali Vanilla Ice Cream (P 75) 
The Cali Ice Cream Sandwich (P75) makes for a delightful dessert with two yummy flavors to choose from, raisin vanilla or chocolate.
CaliBurger also has an al fresco area that gives a splendid view of the Makati cityscape while letting you get a feel and taste of California. The dining space provides a great venue for parties and events.
Your cravings for some mouthwatering California–style burgers and sandwiches can now be satisfied as Cali Burger brings the finest of burgers to the metro. So drop by and stuff yourself with some seriously good American food.
–
Photos and article by Adrian Pempena
Edited by Ingrid Soriano
General Information
4th Level Century City Mall, Kalayaan Avenue corner Salamanca Street, Makati City
+632 958-1238
Sunday to Thursday – 11am to 10pm, Friday to Saturday – 11am to 11pm
118 Timog Avenue, Barangay Sacred Heart, Quezon City (in front of GMA Network)
+632 507-9415
Sunday to Thursday – 11am to 10pm, Friday to Saturday – 11am to 11pm