Chuck's Deli in Serendra (CLOSED)
All Chuck's Deli branches have been closed since 2015.
A meal is not a 'meal' without rice for most Filipinos. Chuck's Deli is about to change that habit.
This restaurant offers big slices of bread with bountiful toppings that could fully satisfy your tummy, as well as your palate. Chuck's Deli's concept was inspired by the food craving of Chef Kat Khun-Alcantara's husband, which was to eat scrumptious sandwiches as a full meal. The couple also noticed that it's really hard to find a place that serves good quality sandwiches in the Philippines. Then finally, on November 2010, Chuck's Deli opened its door and started serving 'gourmet sandwiches' in the land where rice is the staple of every dining table.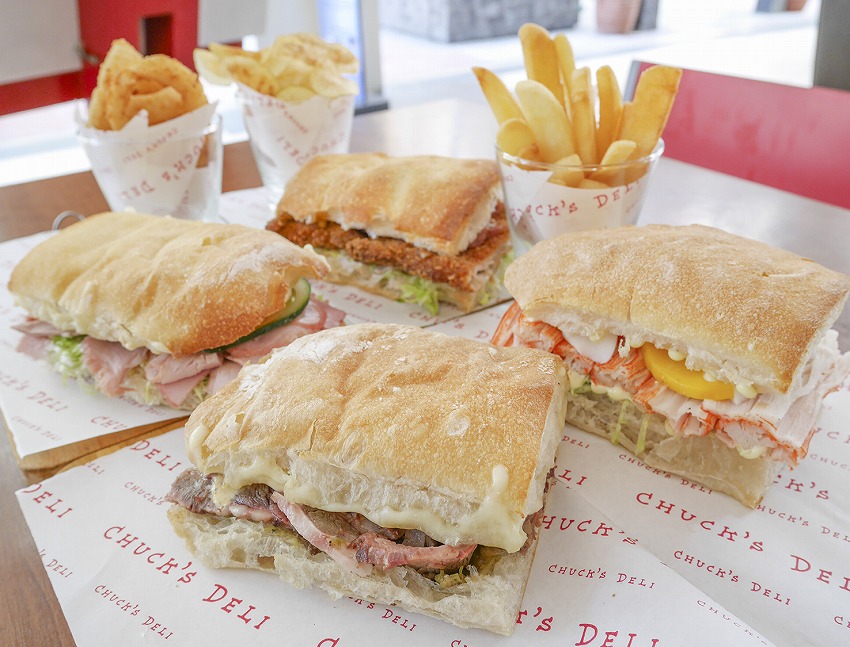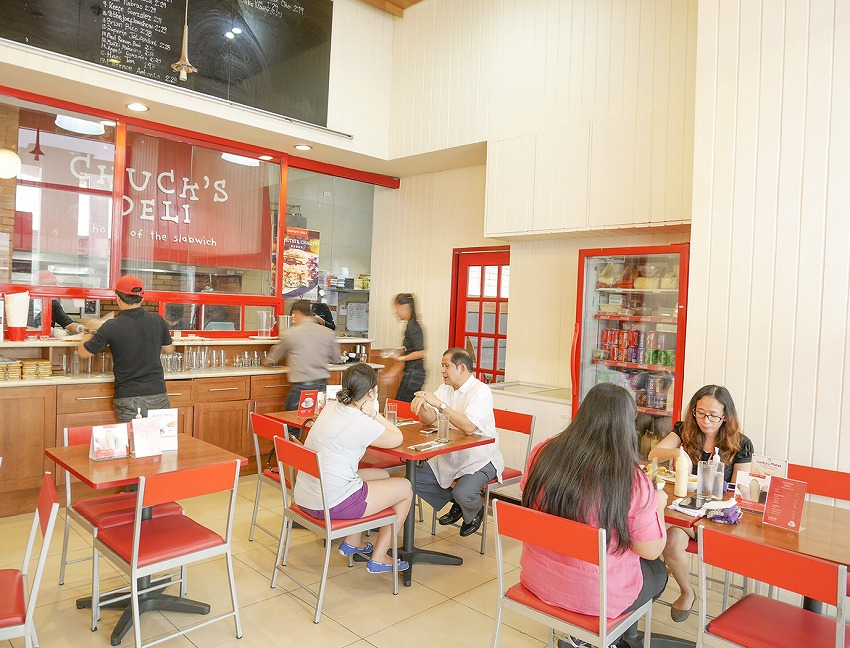 Once you take a bite of bread from Chuck's, you'll find it hard to stop munching because it remains fresh and delectable even though a few minutes already have passed! Customers will also be entertained in reading Chuck's menu and you'll start to wonder, "How did they come up with these interesting names?" Getting curious? Why not visit Chuck's Deli? See and taste it for yourself!
 ***
Suggestions:
If you are craving for comfort food with a lot of meat, which you want to share with your friends and family, then Chuck's Deli is the place to be!
Atmosphere:
Its American diner theme radiates a playful ambiance that makes its customers feel comfortable.
Budget:
about P200+ per person
Recommended Menu:
Chuckatsu (1/2 slab: P345, 1 slab: P690)
Chicken Katsu and the ever-so-tasty bacon strips create a perfect union that will certainly make your taste buds fall in love.
Arce Dairy Milkshakes (P195)
This one of a kind milkshake is a MUST order! Chuck's milkshake uses fresh carabao's milk, making it thicker. Three (3) scoops of Arce Dairy are added to create a very rich taste.
If you are clueless on what milkshake to guzzle, then we suggest you try out its strawberry, avocado or chocolate flavors.
Philly Cheese Steak (1/2 sub: P249, 1 sub: P495)
For steak and cheese lovers out there, this is the 'subwich' that your insatiable appetite would love! It is made from beef, American cheese, onions, bell peppers, and mushrooms.
Chorizo Salamanca (P295)
Panini fits the bill for customers who just want to have a snack. Chorizo Salamanca is made from herbed focaccia bread (which is freshly baked), chorizo, mozzarella, tomato and arugula. You could taste the herbs go well together with the creamy cheese that just melts in your mouth.
Potato Chips (P75)
This side dish is gold! It could even give popular brands of potato chips a run for their money! These chips do not lose their crispiness even though time has passed.

(1) G/F Eastwood Mall, Libis, Q.C. *** (2) G/F Serendra, Bonifacio Global City

(1) Eastwood branch: Tel: (02) 451-1163 *** (2) BGC branch: Tel: (02) 576-4210 (02) 846-1734 (0923) 398-6378

11:00 am- 11:00 pm (Weekdays) *** 10:00 am- 12:00 am (Weekends)