California Pizza Kitchen (CPK)
When we hear the word 'pizza,' most of us will instantaneously think 'pepperoni' because that's the variety of pizza that is frequently served to us. Nevertheless, California Pizza Kitchen (CPK) is here in the Philippines to provide us a more innovative and exhilarating alternative.
This renowned restaurant started its business way back in 1985 by 2 federal prosecutors in Beverly Hills and, because of their relentless passion for food and sales of a whopping million, CPK has now expanded in different countries such as Japan, China, Mexico, South Korea, Taiwan, and many more. It is said that the Philippines was the first country to establish CPK outside the U.S. and, as of this moment, it has 10 branches here.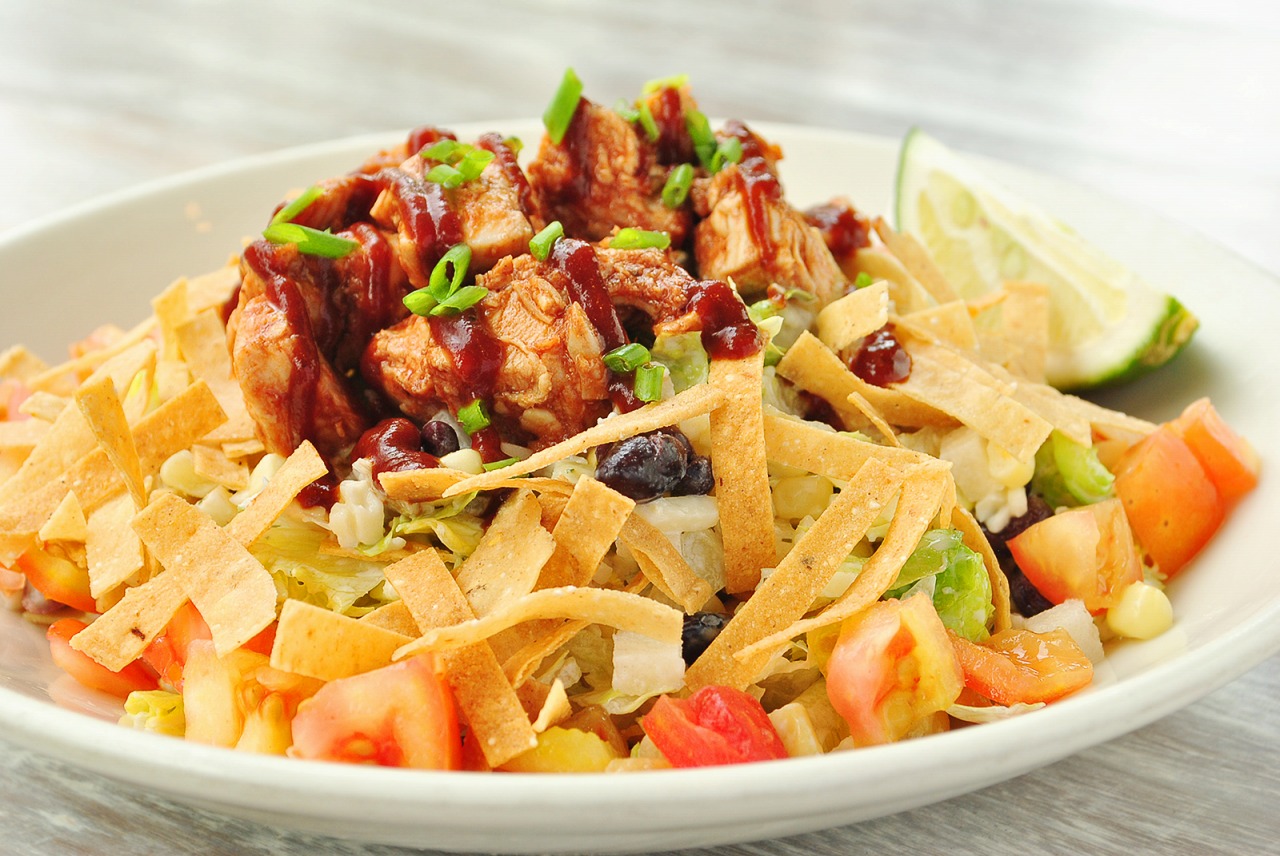 The Original BBQ Chicken Chopped(Full/P595、Half/P395)
Besides from its pizzas, CPK also serves The Original BBQ Chicken Chopped salad that is popular in all their branches around the world.  Moreover, if you are really open to trying out different things, we suggest that you order its Asian Chicken (P295).
It's chicken sautéed with yellow onions, red and green peppers, bean sprouts, mozzarella and queso quesadilla, then baked in a nori tortilla wrap. As you chomp it down, you could taste the Western and Japanese flavors bursting in your mouth. Have a new pizza experience in California Pizza Kitchen!
California Pizza creates and cooks its own dough, which uses honey and olive oil instead of lard and sugar. All of its branches have their own ovens, assuring the customers that freshly baked bread and pizzas are served to them. The Original BBQ Chicken Pizza (regular: Php 395; solo: Php 295) is said to be CPK's bestseller, and it uses barbeque sauce instead of tomato. In addition, customers can choose if they want to have their pizzas with thin crusts or regular hand-stretched ones.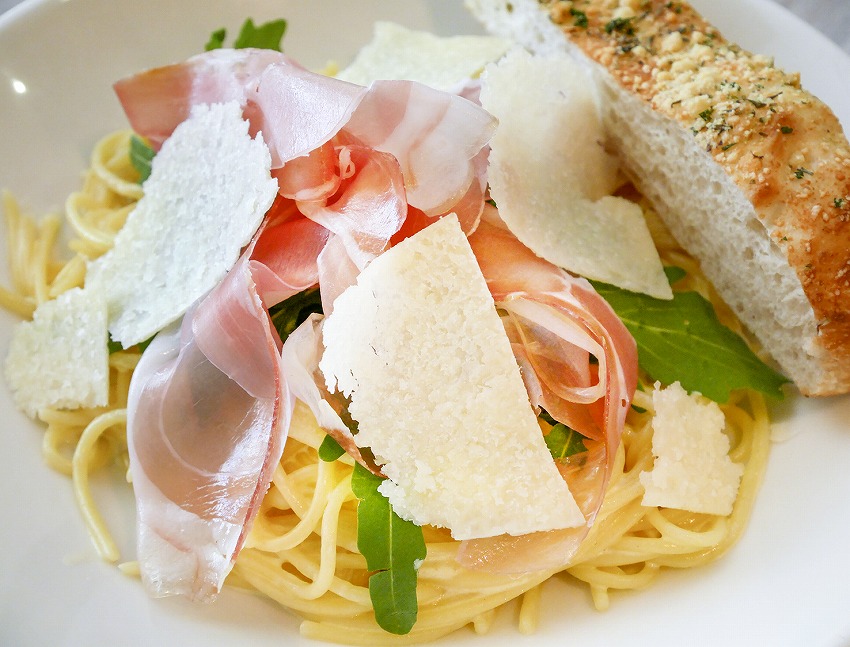 Prosciutto with arugula (P626.24). Spaghetti with premium prosciutto crudo and fresh arugula, cream, and shaved Parmesan.
Visit them now at their Quezon City branch at the Ground Floor, Eastwood Mall, Eastwood City Cyberpark, E. Rodriguez Jr. Ave., Bagumbayan, Quezon City. They are open on 11:00 am- 11:00 pm 11:00 am- 12:00 am (during weekends). For more information call them at 02-584-51-50 or via email, eastwood@cpk.com.ph.

Ground Floor, Eastwood Mall, Eastwood City Cyberpark, E. Rodriguez Jr. Ave., Bagumbayan, Quezon City

11:00 am- 11:00 pm 11:00 am- 12:00 am (during weekends)

Level 2, Greenbelt 5, Ayala Center, Greenbelt, Makati City

Ground Floor, W Global Center, 9th Avenue Corner 30th Street, Bonifacio Global City, Taguig City

02-668-39-12 / 02-553-27-34

11 a.m. to 11 p.m. (Sun.to Thurs.); 11 a.m. to 12 mn (Fri. & Sat.)

202H Level R2 Archeology WingPower Plant Mall, Rockwell Center, Makati City

02-895-5250 / 02-895-3447

11 a.m.to 9 p.m. (Mon. to Fri.); 10 a.m. to 10 p.m. (Sat & Sun)

Lower Ground Level, Century City Mall, Century City, Kalayaan Avenue, Makati City

11 a.m. to 9 p.m. (Mon. to Thurs.); 10 a.m. to 10p.m. (Fri. & Sat.) 10 a.m. to 9 p.m.(Sun.)

Unit F 30th Street cor 9th Avenue, BGC, Taguig City

11 a.m. to 11 p.m. (Sun. to Thurs.); 11 a.m. -12 p.m. (Fri. to Sat.)