Lia's Cakes in Season
LIA's CAKES IN SEASON opened its maiden cakeshop in November 2004, just the perfect time before the Christmas Season of sweet merry-making. One month after, they were surprised by the big volume of orders clamoring for their divinely delicious signature and trademark product, the Avocado Cake. Ten years since, their Avocado Cake has become a household hit amongst cake lovers because of its uniqueness and its decadent taste that has continued to delight customers through the years.
You will not get lost looking for the famed cakeshop as it has a big signage and giant pictures of their signature cakes. Currently situated in Kapitolyo Pasig City, you will instantly feel their warm and comforting accommodation with their cozy purple and green color scheme, vibrant signage, wooden ledge (containing gift items, magazines, feature write-up by a leading newspaper in a wooden frame) and the enticingly pretty cakes displayed in their chiller. The friendly and welcoming staff always ready to serve customers with their friendly smile definitely add more sweetness and warmth to the cakeshop like flavorful ingredients added to make a masterpiece of a cake.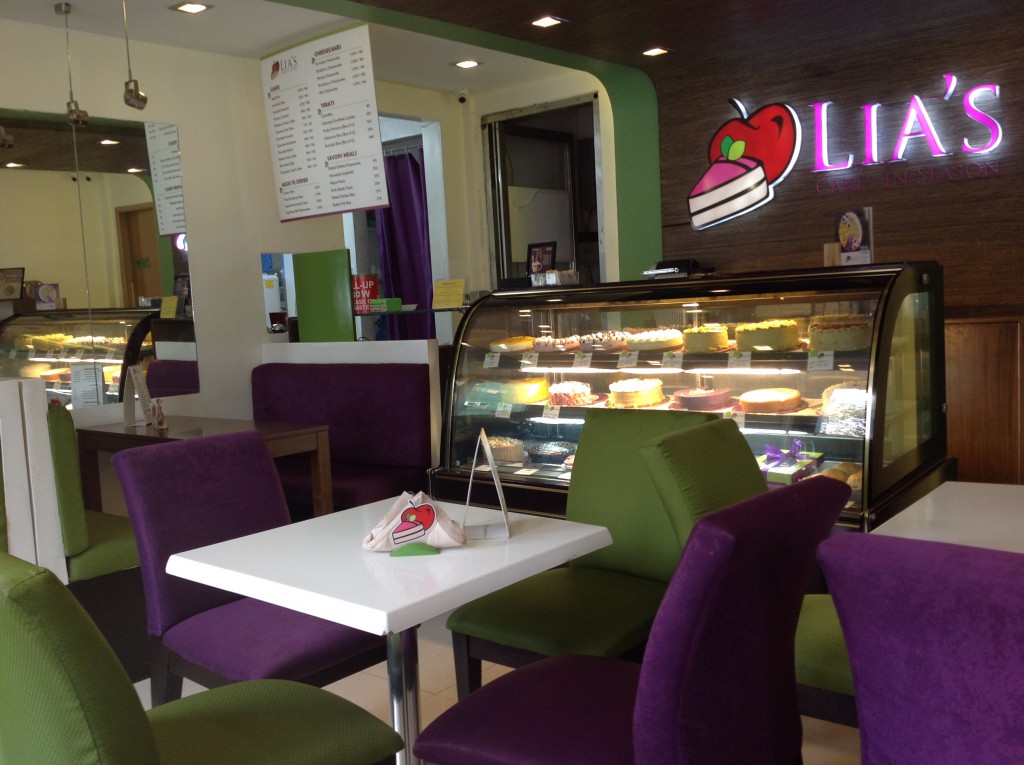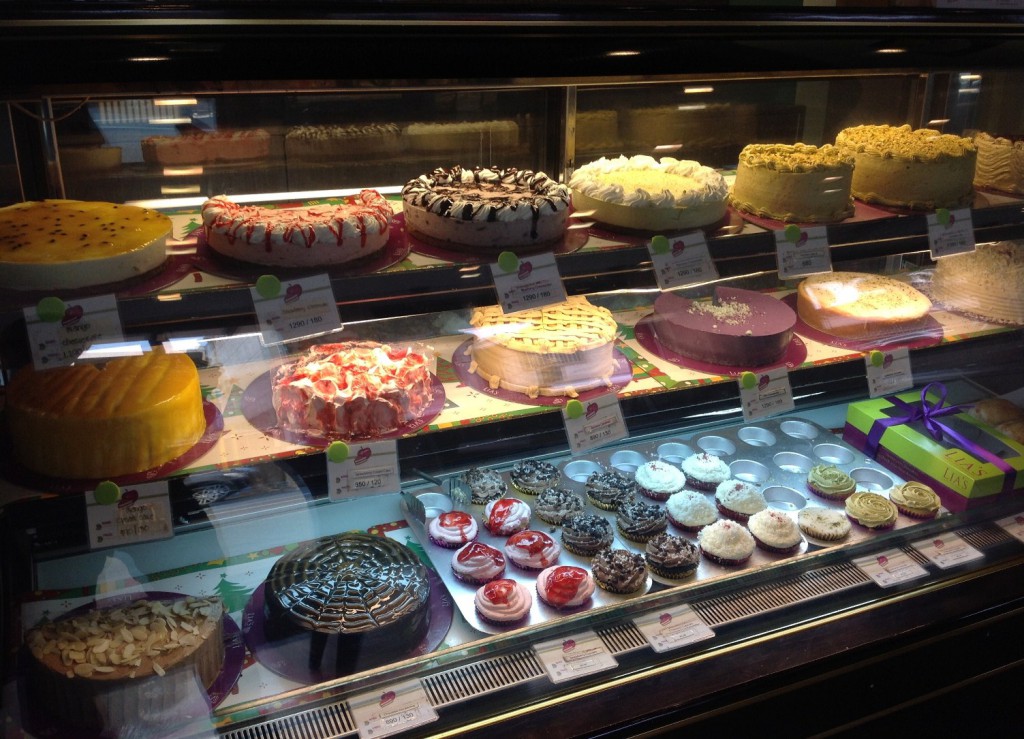 And masterpiece it is indeed! The innovative cakeshop's best-selling Avocado Cake (P160 per slice/ P1,150 whole) changed the local cakescape as it offered something new to the public when it was first introduced and has successfully continued to satisfy the sweets lovers among us. The soft chiffon slice topped with chopped pistachio nuts and creamy filling and icing of avocado bits has the right combination of the avocado sweetness and saltiness of butter. And unlike the usual desserts, its sweetness is not overpowering but is just right and enough to make you want to have it as much as you can.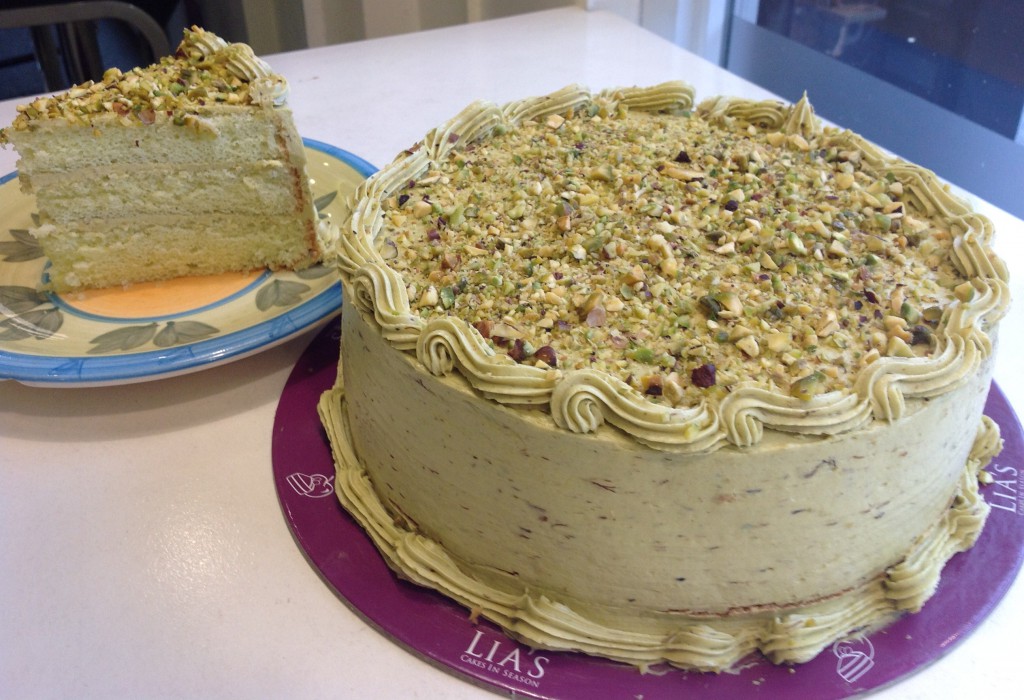 The signature product, Avocado Cake (P160 per slice and P1,150)

Other fruit-flavored cakes created here include the delectably good and tasty-with-a-twist Calamansi Tea Cake (P110 per slice/P770 whole), a citrus-flavored cake with a thin sugar crust on top. A perfect partner to coffee or hot tea on any given day. Banana Caramel Cake (P130 per slice/890 whole), another crowd favorite comfort cake has its own unique taste that just lingers in your foodie heart long after you've finished the whole slice. It's a two-layered caramelized in soft chiffon slice topped with fresh sliced banana covered by a nice-looking edible lining.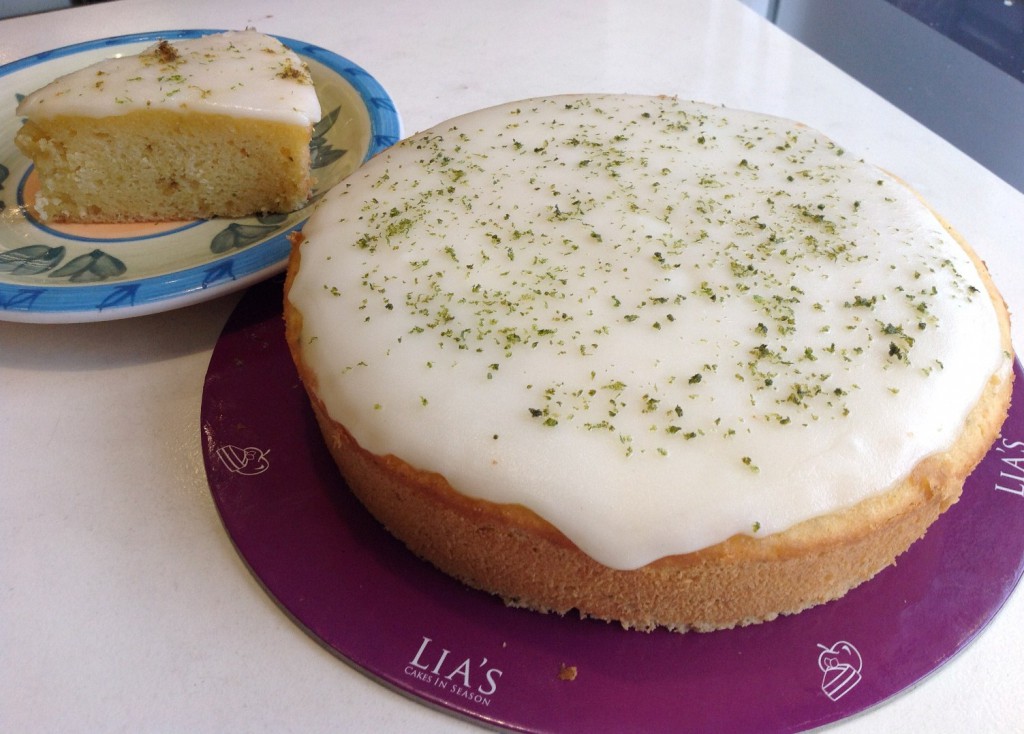 Calamansi Tea Cake (P110 per slice and P770 whole)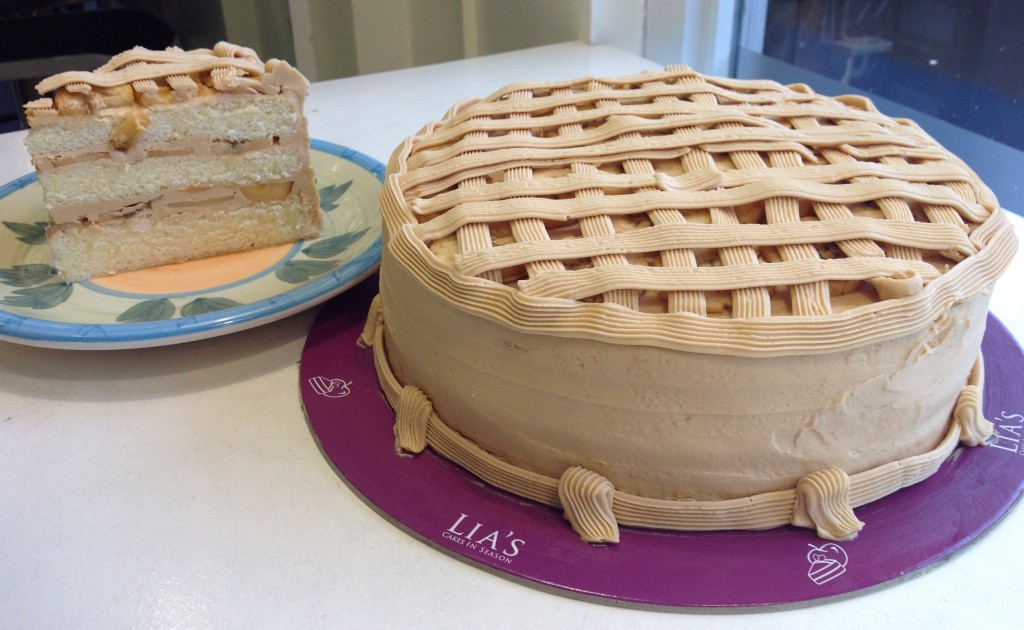 Banana Caramel Cake (P130 per slice and P890 whole)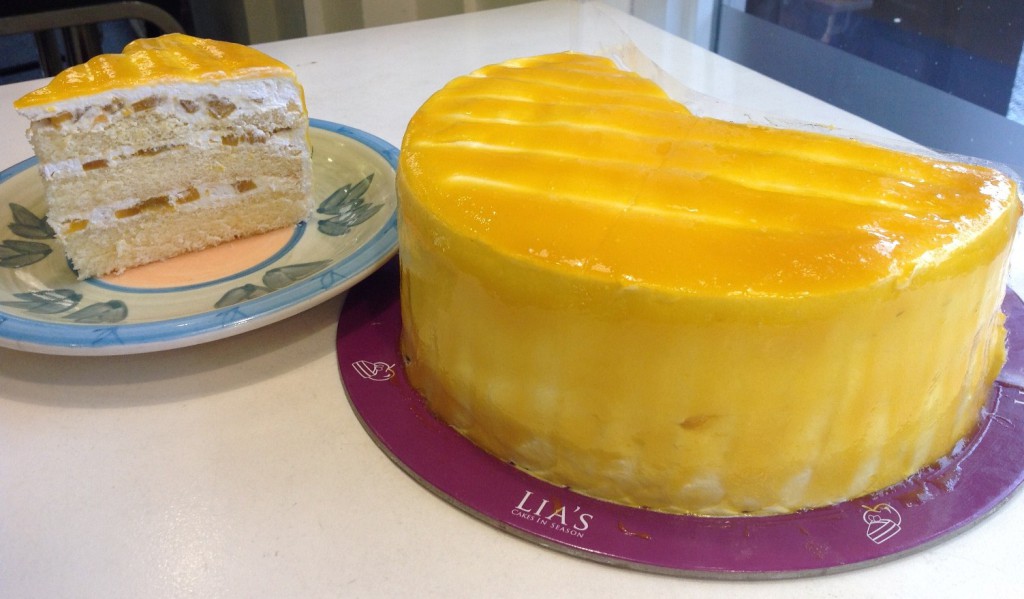 Mango Cream Cake (P130 per slice and P890 whole)

The freshly baked and best-selling chilled Mango Cream Cake (P130 per slice/890 whole) is another tropical fruit and cake marriage that satisfies cravings for the sweet mango taste. This yummy treat in soft sliced chiffon with rich cream mango frozen mousse is another must-savor at Lia's Cakes in Season, the cakeshop where fruits are lusciously incorporated in artisanal cake creations one can't get enough of.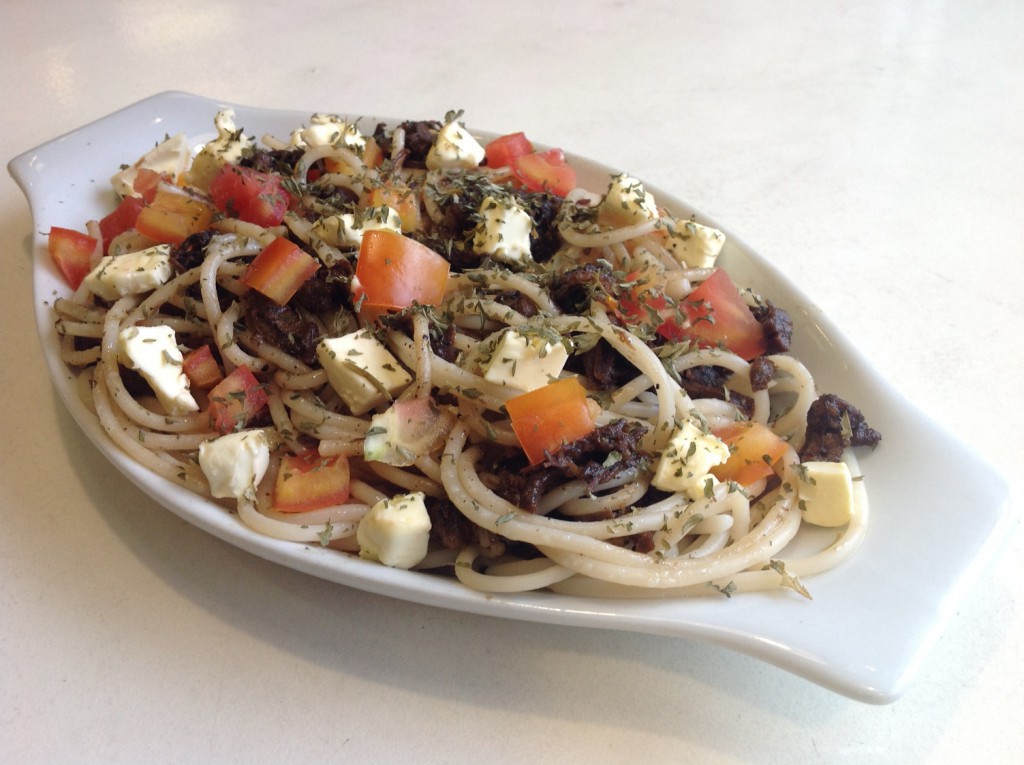 Pork Pasta Adobo (P250)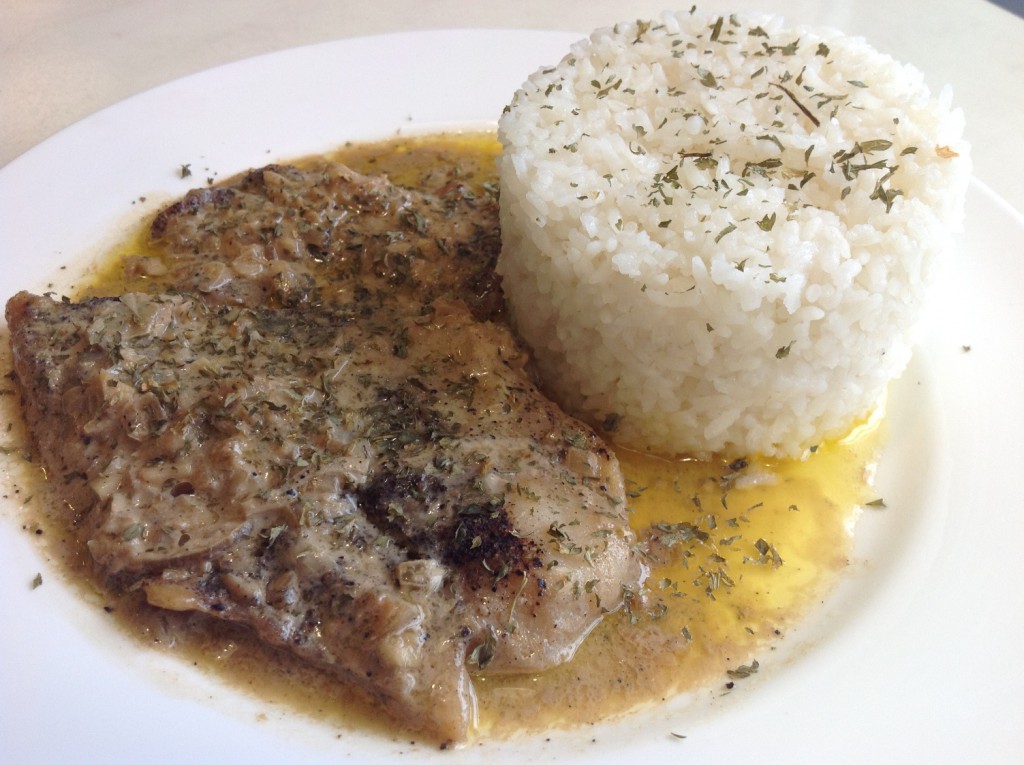 Baked Fish Rice (P270)
Aside from their celebrated cakes in season, cheesecakes, and cupcakes, they also serve must-try savory signature dishes. The flavorful Pork Adobo Pasta (P250) has been getting great feedback from their customers because of the unique concept of pasta and adobo (a favorite Filipino dish of marinated meat in soy sauce, vinegar and selected spices) combined and topped with tomato bits, cheese and parsley. The Baked Fish Rice (P270) is a dish whose flavors just explode in your taste buds with the tender and velvety slices of fish fillet (dory) in a rich and creamy flavorful sauce.  
Lia's Cakes in Season is a one-stop haven restaurant that serves delightful sweets and savory meals in very reasonable prices. It is always worth your visit.
–
Photos and article by Adrian Pempena

25 A&B East Capitol Drive, Brgy. Kapitolyo, Pasig City

(02) 633 1937 / (+63) 917 660 5427