Daniele's Casa Mia
Daniele's is an Italian establishment located between a lapida-maker and the TransOrient building. This hole-in-the-wall can be quite easy to miss. Once along Sucat Road, one must drive a little past Grami Hotel going towards Baclaran, and look out for the yellow-painted exterior and the signage hanging overhead.
–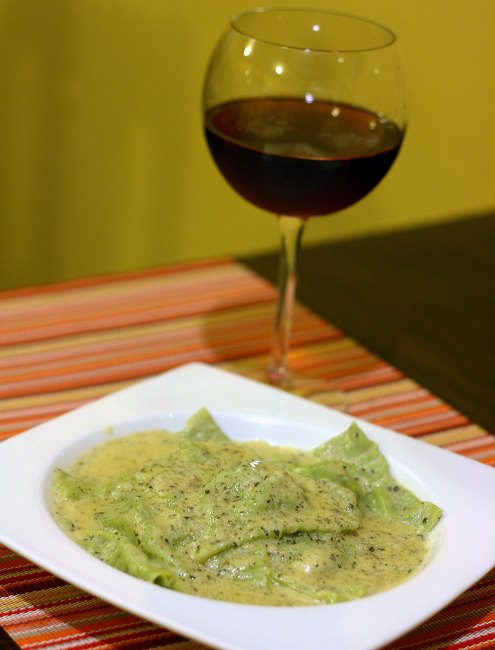 Ravioli Truffle Cream
–
Once inside you will be greeted by a spacious, warmly-lit dining area and the unmistakable scent of fresh olives. The enthusiastic owner, Mr. Daniele Bellini, will lead you to your table himself. Just the eclectic decor of various knick-knacks and paintings are worth the visit. Daniele is a former paparazzi, and his intriguing photos of life and celebrities in Italy adorn the walls.
–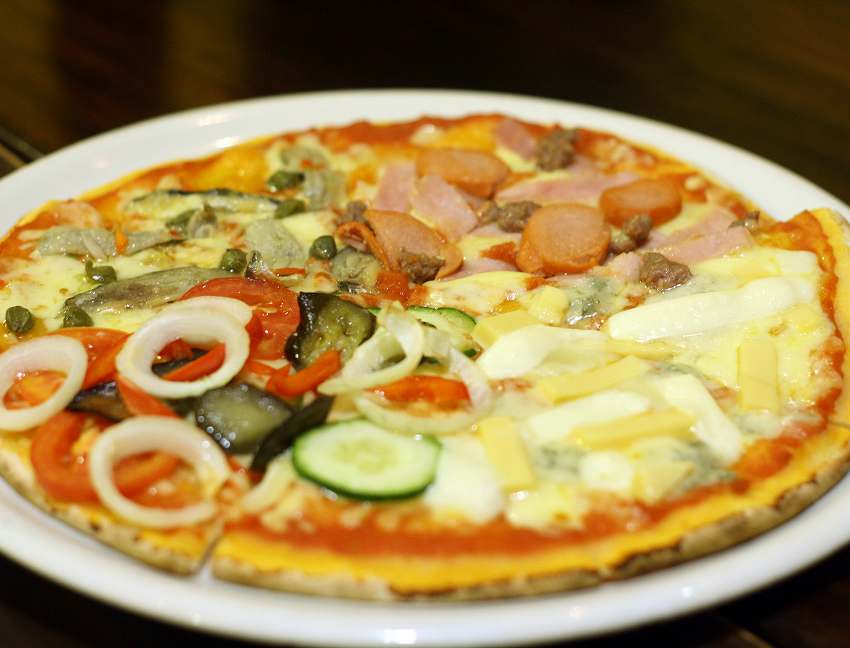 The Quatrizza
–
Daniele's serves authentic Italian food. They have a mind-blowing selection of pasta, pizza, risotto, meat dishes and other entrees at surprisingly affordable prices. You can choose from several types of pasta such as ravioli, gnocchi, or even freshly-made pasta. The attentive waiters will even encourage you to order something off the menu. Try the Ravioli Truffle Cream, which is spinach and ham ravioli cooked in a buttery, creamy sauce. The Quatrizza is also a good choice – it's divided into four flavors: Napolitana, Maremmana, Capricciosa and Quatro Formaggi. This brick-oven pizza's chewy crust, which becomes crisp at the edges, is to die for. Carnivores will love the Pollo alla Diavola, juicy grilled chicken with herbs and garlic and potatoes.
–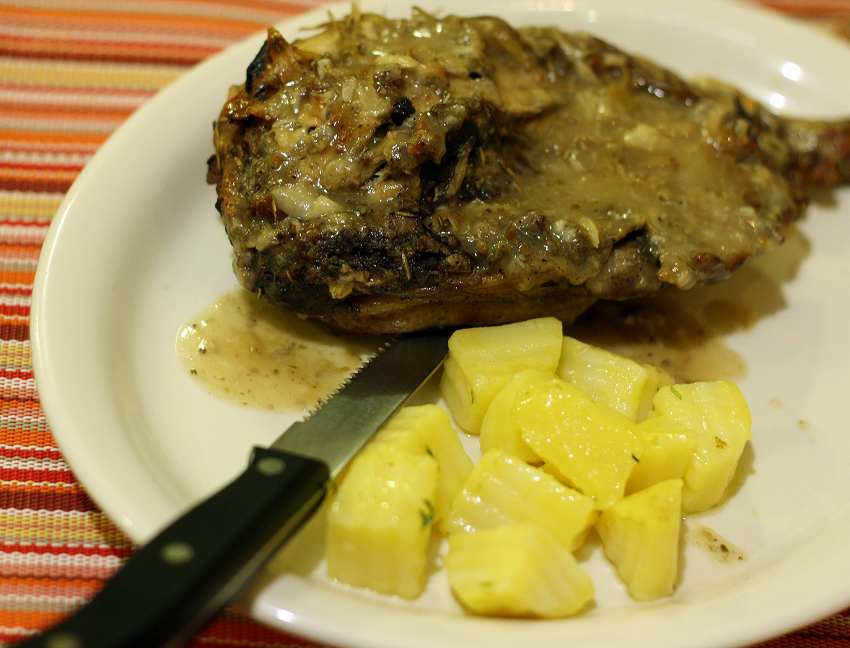 Pollo Alla Daviola
–
The ingredients are fresh and meals are always served hot. Daniele himself will graciously attend to you from time to time, making you feel that you're not just a customer, but an honored guest at his home. For dessert, the Tiramisu gelato will rock your socks off. When you're done you'll be served complimentary sweet wine, which is the perfect way to cap off your meal.
Text and Photos By: Jess Jacutan

8351 Dr. A. Santos Avenue, Brgy. San Antonio, Paranaque City (along Sucat Road

11:00 AM to 10:00 PM Monday to Sunday