Scape Skydeck in El Nido Offers a Sweeping Island View on Top of Good Food and Drinks
After a few years of stable operation in the land of Cebu where it is a native of, Scape Skydeck extended its wide array of food offerings, which are largely rooted in the fusion of international flavors, to the island of El Nido in Palawan.
It is located at the topmost floor of the meek Cuna Hotel, hence offering a panoramic view of the El Nido town proper that naturally blends in with the not too far-fetched islands.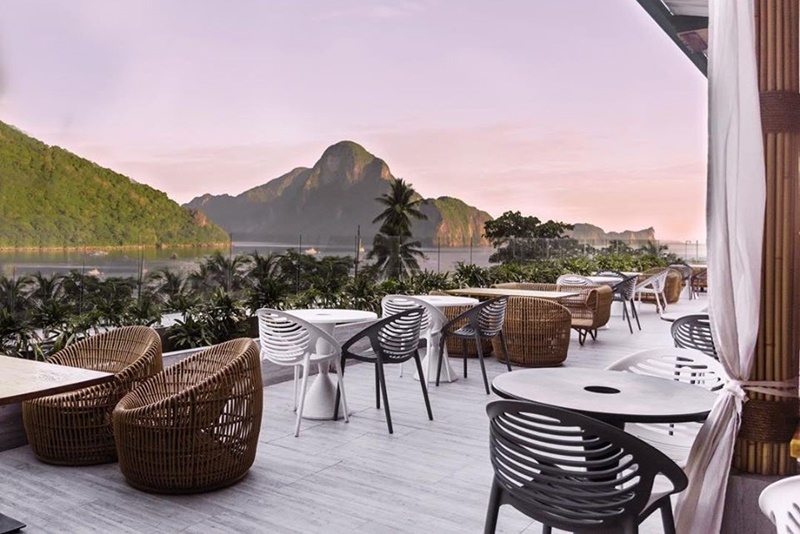 Add this with the restaurant's capacious space that remains undisturbed even by the seats taking space in every possible corner, and guests seeking for some sort of liberation will get just that.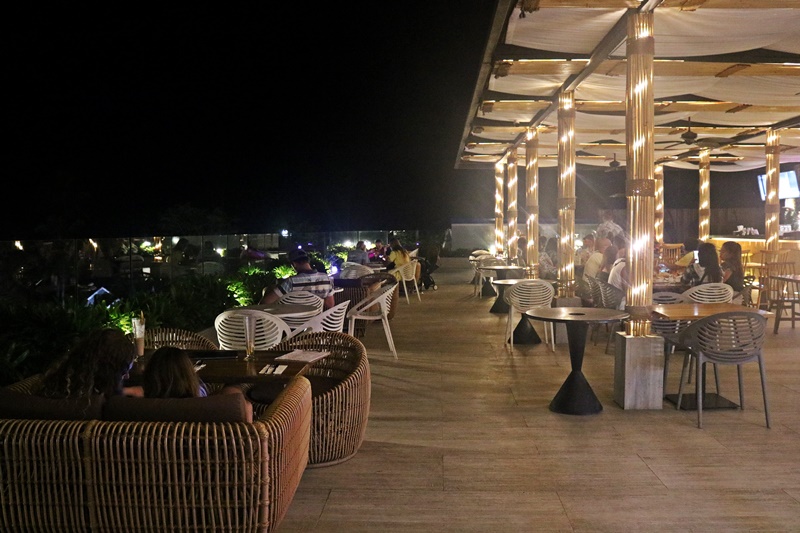 But amid the somewhat placid environment lies the open kitchen that is actively moving and bustling—the very place where you get to witness a fanfare of chefs busily sprinkling their magic onto each dish.
First on the line is their Peppered Chops (Php 565), which features a big slab of sweet, tender pork that tops the sweet corn mash.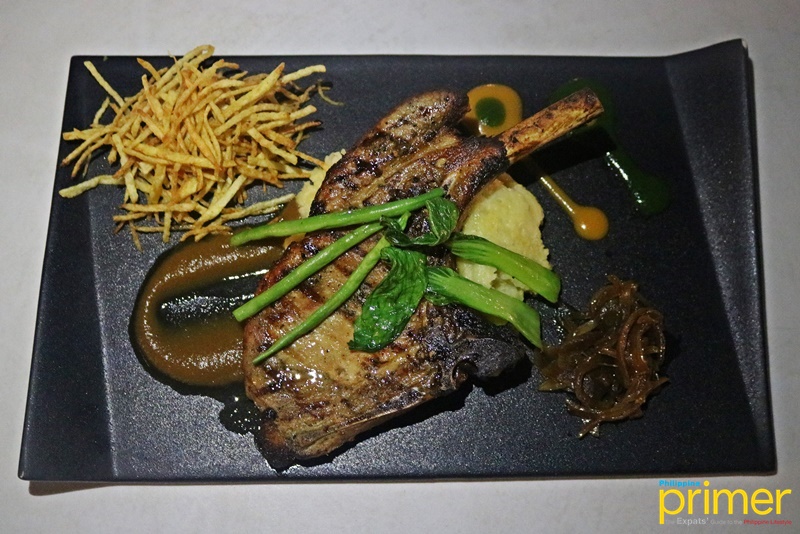 The Peppered Chops (Php 565) comes with bell pepper coulis, white onion sauce, and salsa verde puree as well

While it focuses on one major thing, the Surf and Turf (Php 1,250) brings the spotlight to the different stars of the plate: grilled prawns, steak, mixed greens, and marble potatoes.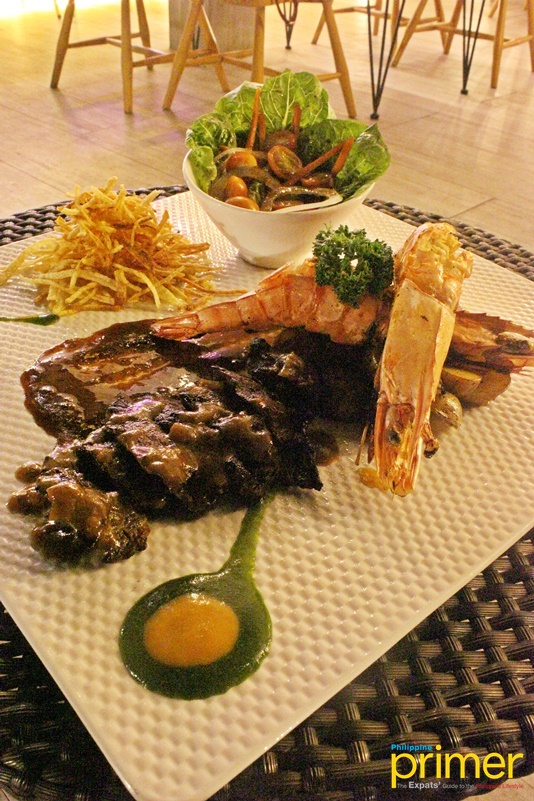 Surf and Turf (Php 1,250) 
Of course, Scape would not miss offering comfort foods! Choose between their signature pizza Skydeck Royal (Php 695) and their vegetarian option Truffle Carbonara (Php 415)—or order both if you feel like stuffing yourself with good eats.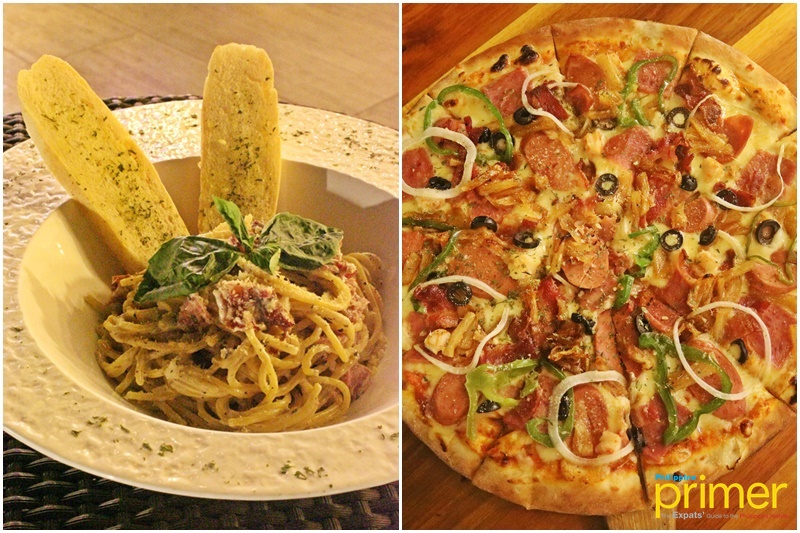 (L) Truffle Carbonara (Php 415); (R) Skydeck Royal (Php 695) 
For dessert, they have this mighty sweet Chocolate Dome (P300) that melts in the mouth. It is basically a cheesecake grazed with strawberry flambe, blueberry, and ganache sauce inside the chocolate dome.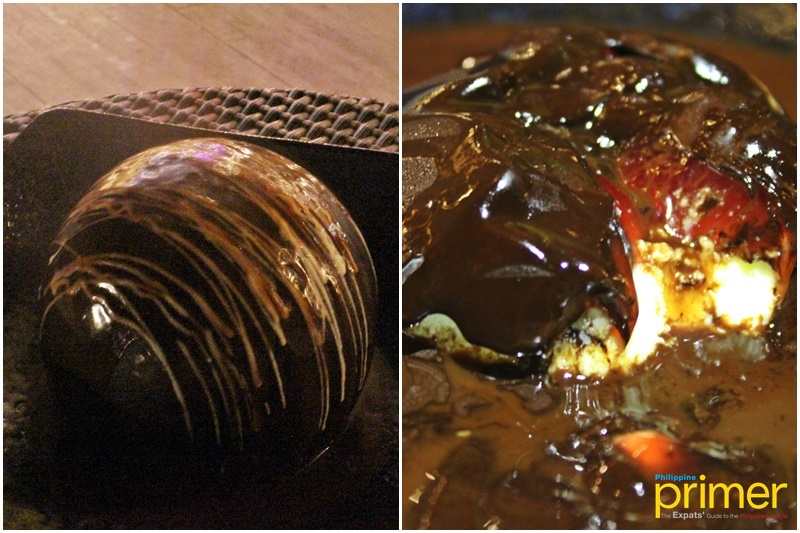 Chocolate Dome (Php 300)
Meanwhile, alongside the kitchen stands the bar that typically stands out at night with its neon lights and potpourri of drinks that range from shakes, juices, coffee, and tea to cocktails, vodka, tequila, and whiskey among many others.
To stand out amid the establishments of its kind and gradually attract customers, most bars resort to adding some particular twists to their beverages. But Scape Skydeck deviates from this for they offer theirs as standard as they could—by and from the book to an actual drink in your hand.  
Their Frozen Mangorita (Php 250), for one, is a tequila-based cocktail that is deliciously graced by the sweetness of Palawan mangoes together with triple sec, lemon juice, and lime juice. 
The Strawberry Mojito (P230), whereas, is a white rum-based cocktail that boasts of the mixed flavors of strawberry syrup, triple sec, lime juice, lemon, and soda water. If you're not a fan of strawberries, you may also opt to get it in raspberry flavor. 

(L) Strawberry Mojito (P230); (R) Frozen Mangorita (Php 250)
Scape Skydeck El Nido has two faces to it: a calming expanse in the morning and a liberating place at night. Regardless of this, it remains the place to go to if you seek a worthy night-out and good eats and drinks on the side.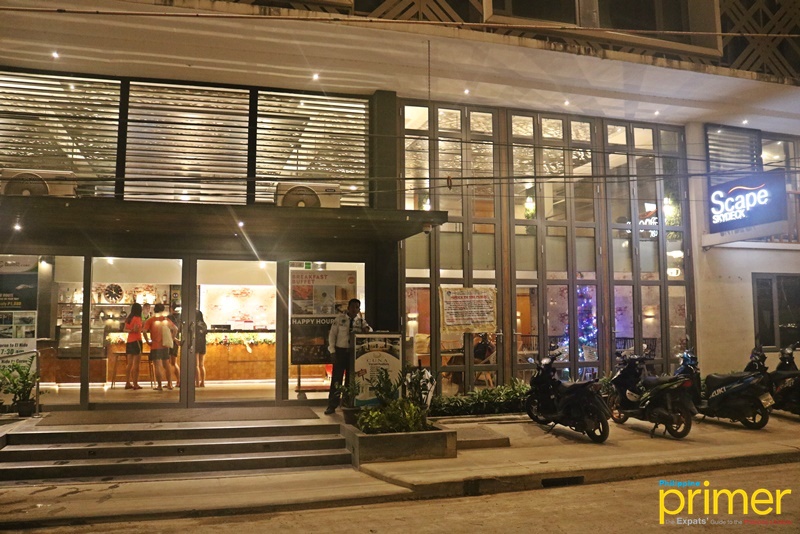 Also read: District Bar & Kitchen in El Nido: Vietnamese Comfort Food and Cocktails
---
This first appeared in Philippine Primer's Japanese and English  Magazines March 2020 issue.
Written by Shairah Nabong
Store Information
Cuna Hotel, Osmeña St., Brgy. Masagana, El Nido, Palawan
0927-585-3080
6 a.m. to 10 a.m. and 11 a.m. to 11 p.m.