RED Kitchen + Bar in Alabang: A Laid-Back Hang Out Spot in the South
As Alabang gradually earns the title as your next food stop in the South, you may want to fill in your tummy with sumptuous dishes and cold drinks in a laid-back restaurant and bar open to serve you day or night.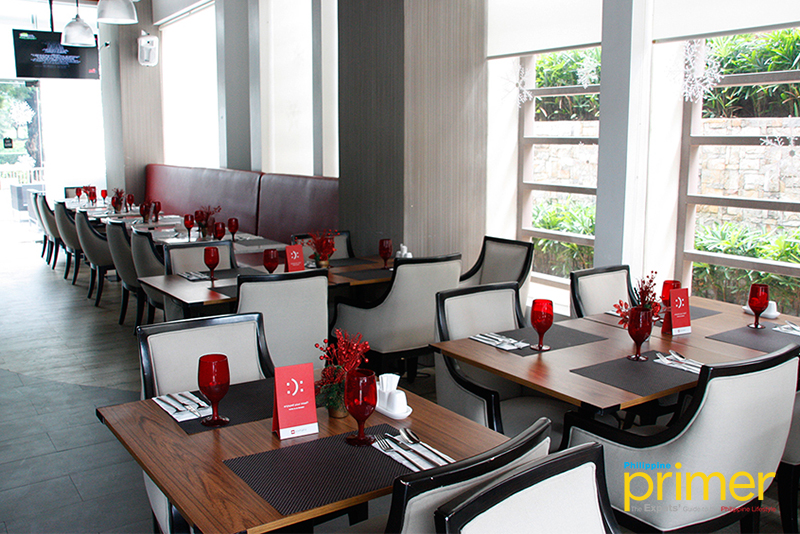 Situated in Riverpark, Festival Mall, RED Kitchen + Bar is a stylish restaurant and bar that perfectly captures the balance between subtle and magnificence in one place.
Its namesake is an acronym for "Relax, Eat, and Drink," which invites everyone to come inside, sit down, and have a beer or two any time of the day.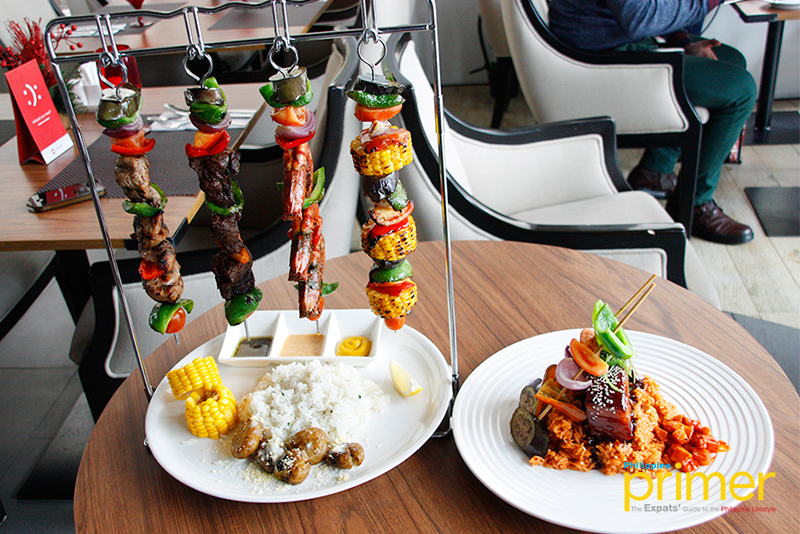 RED Kitchen + Bar offers multinational cuisine and a collection of drinks
Here, they serve multinational cuisine, a fusion of dishes from American, Italian, Japanese, Filipino, and many more. A must-try from their meat choices is the 72-hour Soy Pork Belly (Php 425) made with braised pork belly served on top of kimchi rice pilaf. It is served with skewed grilled vegetables on the side.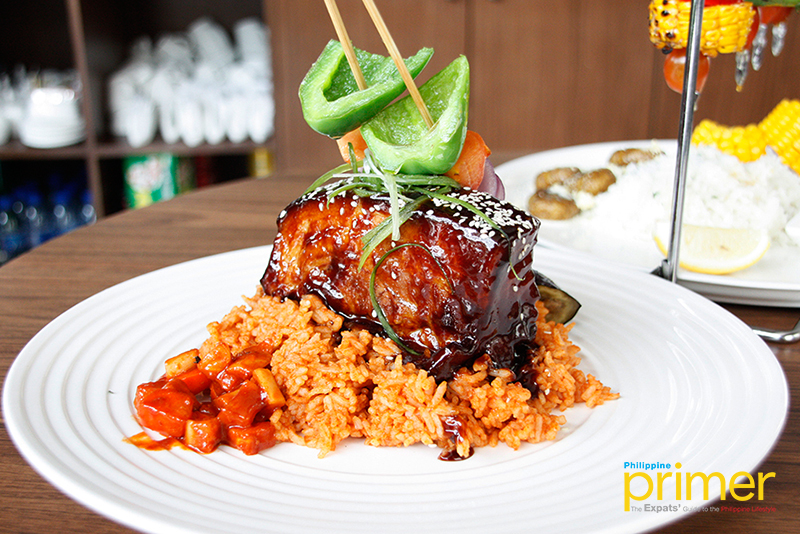 72-hour Soy Pork Belly (Php 425)
Made for sharing with friends, their Triad Churrasco (Php 925) is a combination of Western-style skewered beef, chicken fillet, and prawn churrasco with sweetcorn served with rice pilaf, grilled, vegetables, and crispy smashed potatoes. It comes with three different sauces to dip your grilled meat.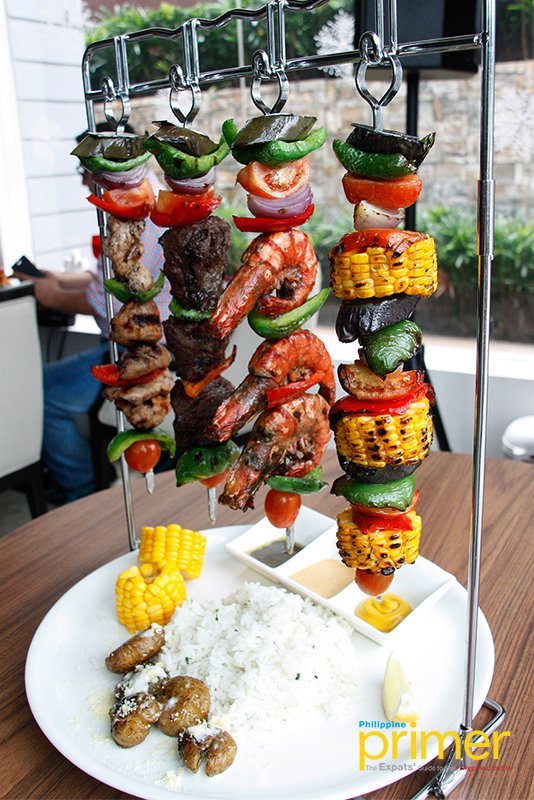 Triad Churrasco (Php 925)
In the mood to drink? RED Kitchen + Bar has a wide selection of local and international beverages from day drinks like juice and coffee to late-night drinks such as beer, vodka, whiskey, and cocktails.
Weekend nights are the best time to enjoy a feast of meat dishes and beer accompanied by live band music of different genres. On Fridays, you can bring your friends along on karaoke night to top off an exhausting weekday work.
Whether it's for a mid-day meal or a drink at night, RED Kitchen + Bar is where you should be!
---
This also appeared in Philippine Primer's Japanese (Vol. 134) and English (Vol. 39) magazines
Updated as of July 23, 2019.
Store Information
Bldg. D-3 Riverpark, Festival Mall, Alabang, Muntinlupa City
02-893-7651
0998-245-4300
Sunday to Thursday from 11 a.m. to 12 m.n. / Friday to Saturday from 11 a.m. to 1 a.m.
info@redkitchenbar.ph
Restaurant Menu
You can scroll the image left and right.