Burger Geek in Alabang: The Hottest 'Geek' That Ever Existed
Burger Geek at Molito in Alabang dishes up burgers in a way that brings ornate perfection out of simplicity just as alchemists bring gold out of ordinary metals. But Burger Geek's offerings are anything but ordinary.
The burgers at Burger Geek are our new favorite!
Burger Geek enjoys almost the same prestige among its customers as Shake Shack in New York, an American gourmet burger and hot dog chain that's known to attract long lines of hungry customers every day.
Also read: Shake Shack Philippines Serves Manila-Exclusive Menu
Burger Geek is quite secretive about their burgers, but one thing they couldn't hide from us is the simple yet meticulous way they treat their burger patties. They smash the patties, seasoned with only salt and pepper, flat on the griddle to maximize the natural juiciness and the meatiness of the meat.
If you were to remove the buns, the sauces, and everything else, the burger patty is flavorful enough as a main dish on its own.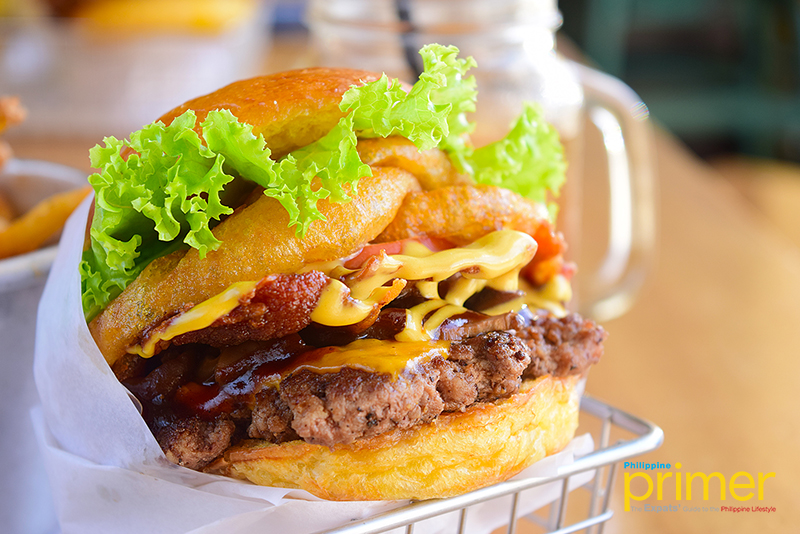 They source most of their ingredients locally and make their own ingredients, from the buns and sauces to the meat and fries, making this burger restaurant the ever-dependable class geek that can cleverly create any Science project from scratch.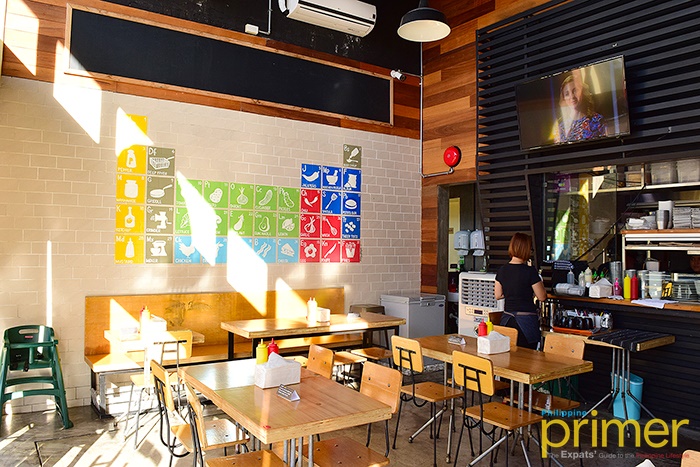 One wall has Burger Geek's own version of the Periodic Table, featuring burger ingredients and burger-making tools.
Burger Geek's menu will make you look back to the good ol' days of being in school, where the geek, the class president, the grade-conscious pupils, and the cheerleaders make up the classroom ecosystem.
One of the burgers that stand out on Burger Geek's menu is the Class President, a bestseller that has a bunch of rich and savory ingredients stuffed in one burger. Starring their juicy smashed patty, this burger is made with layers of American cheese, crispy bacon, onion rings, shitake mushroom, lettuce, tomatoes, and barbeque sauce.
Class President (Php 320)
Another must-try is The Hangover (oh, we've gone through this a lot in college!). This burger is more on the sweet side because of the beer syrup and features layers of a delicious patty, bulging French fries, bacon, fried egg, and American cheese.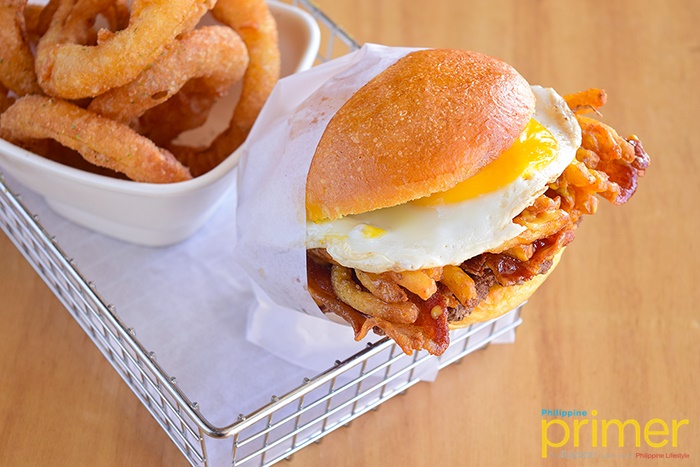 The Hangover (Php 345)
You can also find The Geek (Php 220), which brings along some American cheese and veggies with the smashed patty, and the hot one – The Cheerleader (Php 275), which adds kimchi, jalapeño, and onion rings to the mix.
To add a variety to your Burger Geek experience, they also have sumptuous rice and sandwich options on their menu. Here is a good start to get familiarized with what gourmet burger that is 100% Filipino all about.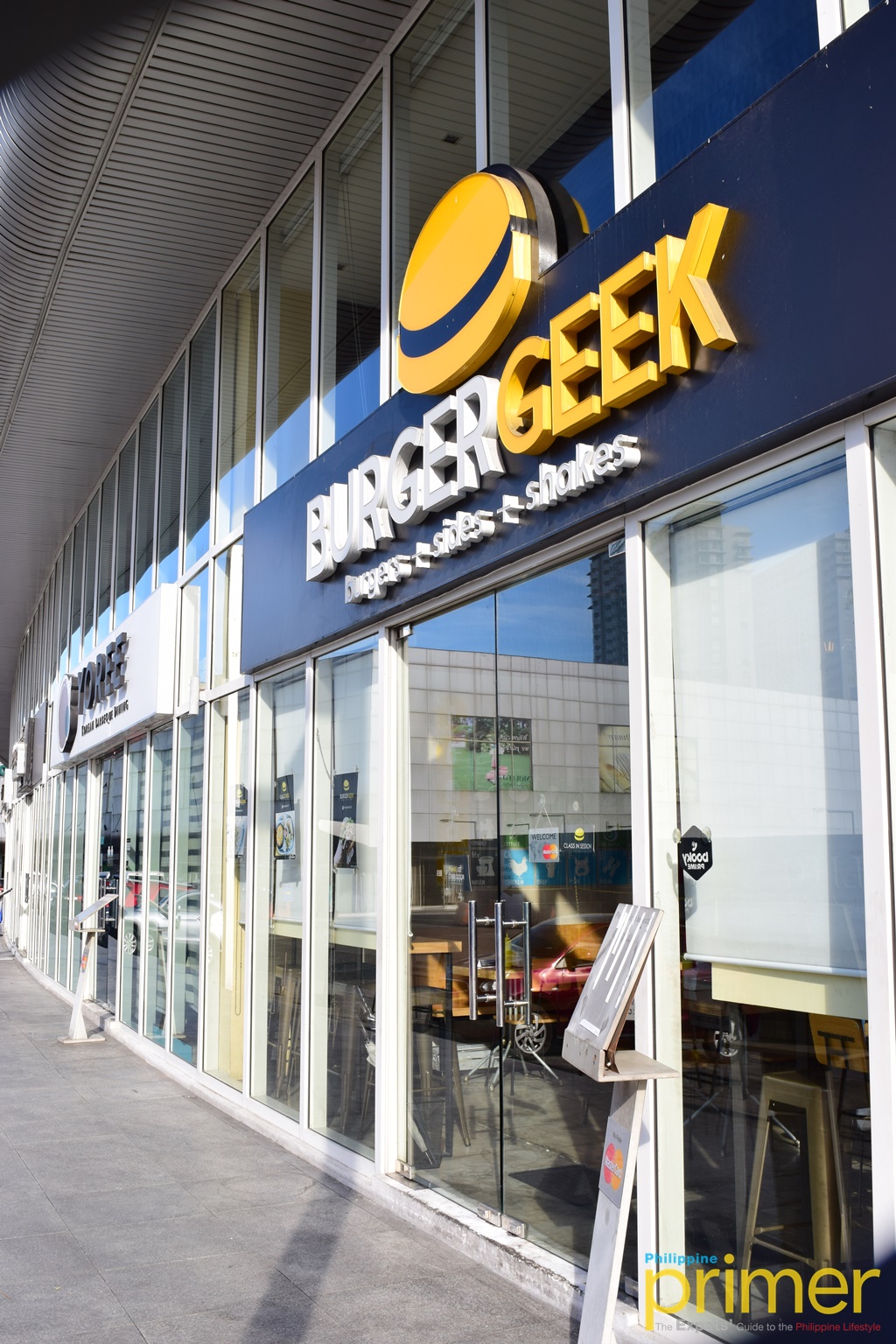 There's something about Burger Geek that pulls everyone back.
Many people who have tried the burgers at Burger Geek always came back, and we know why. Now, it's time to find out for yourself. Take your high school and college friends to a reunion at Burger Geek at Molito, Alabang!
---
Written by Rizelle "Rei" Leaño
General Information
Unit 16A, Molito Commercial Complex, Alabang, Muntinlupa City
02-801-2903
11 a.m. - 11 p.m. (Mon. to Sun.)
Cash