Sakurajima in Ermita, Manila: Unique Japanese-style dining (CLOSED)
UPDATED: This restaurant is CLOSED as of January 15, 2019.
Sakurajima Japanese Restaurant in Ermita, Manila invites foodies to take a seat at their open sushi and teppan bar, and experience authentic Japanese dining.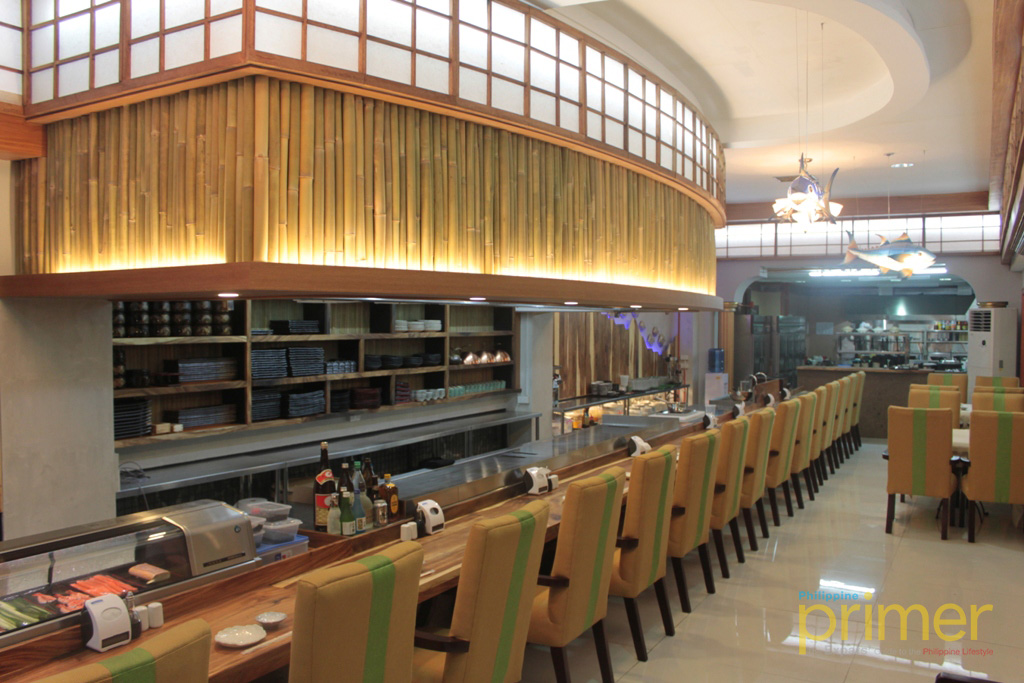 Open sushi bar is a unique Japanese restaurant setup.
Sakurajima soft opened last June 18 inside Sabreen's Seafood Restaurant on J. Bocobo Street, Ermita, Manila. There's no mistaking the huge concrete signage of "Sakurajima Japanese Restaurant" that leads to a patio setup of tables surrounded by Japanese bamboo and other plants.
Once you walk inside Sakurajima, you'll find the long sushi and teppan bar. Sakurajima prides itself as one of the very few restaurants in Manila that offer this Japanese restaurant dining concept. At the sushi bar, you can order your food and watch the cook make it for you.
The menu of Sakurajima is made up of many Japanese dishes that many people crave. There are also many recommended dishes to try. Seafood dishes are the specialty of the house.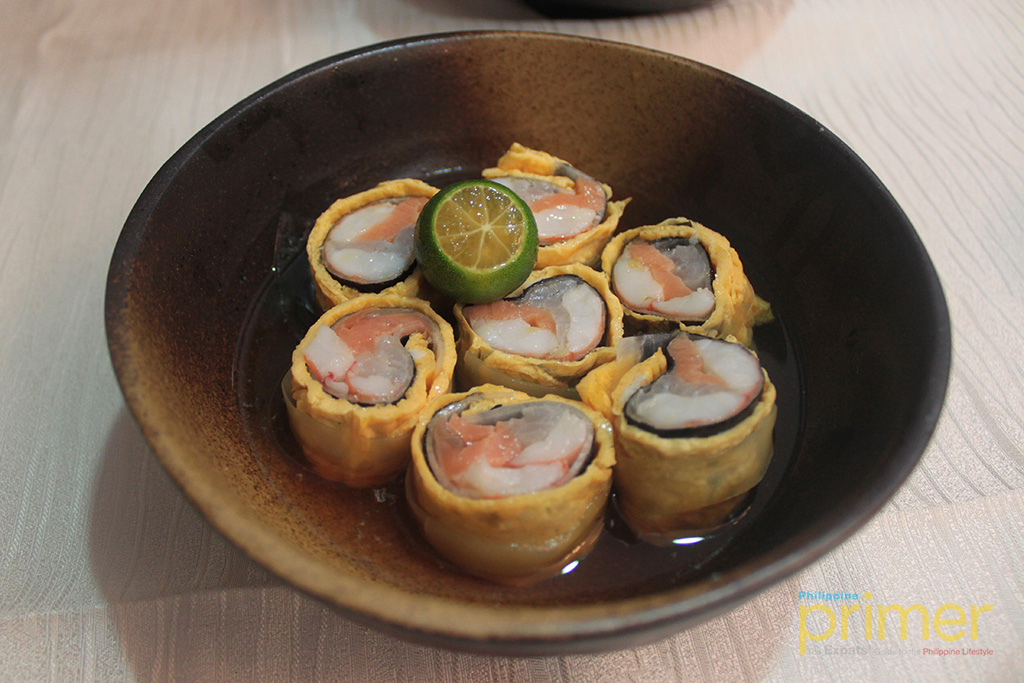 Kinshisumaki is an original creation of Chef Koichi Kondo.
A must-try is Kinshisumaki, an original dish created by the Master Chef Koichi Kondo, who is also the man behind the menu and concept of other popular restaurants, Hatsu Hana Tei in Makati and Miyazaki Restaurant in Alabang.
Kinshisumaki is made up of slices of lapu-lapu, salmon, ebi (shrimp) and tamago (rolled egg), served in a pool of sweet vinegar and topped with calamansi. Savor the prominent sweetness with a hint of sourness from the vinegar and calamansi. This Japanese dish might remind you of the Filipino kinilaw.
Ebi Ten Toji Don (Php 429)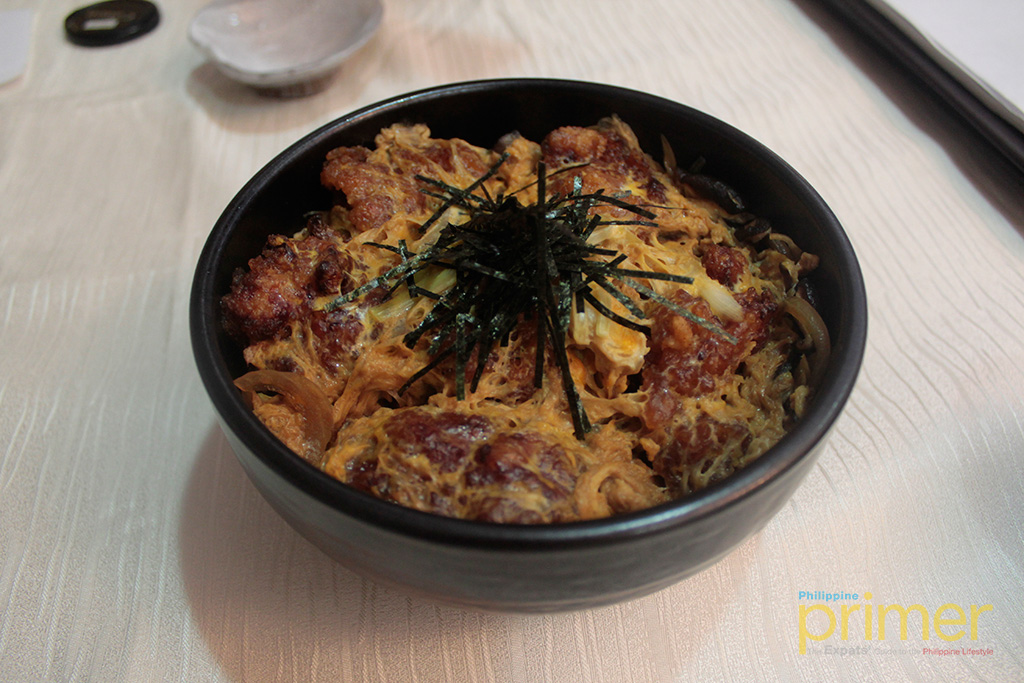 Tori Karaage Don (Php407)
If you crave for some Filipino seafood dishes together with your Japanese meal, you can also order food from the next door Sabreen's Seafood Restaurant without leaving your seat in Sakurajima. Likewise, you can order food from Sakurajima while dining in Sabreen's.
Sakurajima Japanese Restaurant promises satisfaction for hungry customers, with their big servings, specialty dishes, and unique Japanese dining experience.
---
Written by: Rizelle "Rei" Leaño

1190 J. Bocobo Street, Ermita, Manila

Lunch - 11:30 a.m. to 2:30 p.m., Dinner - 5:30 p.m. to 10:30 p.m.