Nonya Cafe in Salcedo Village Celebrates the Flavors of Peranakan Cuisine
Get ready to indulge in a symphony of spices, aromas, and unforgettable dishes that will transport you to the vibrant streets of Southeast Asia at Nonya Cafe in Salcedo Village, Makati!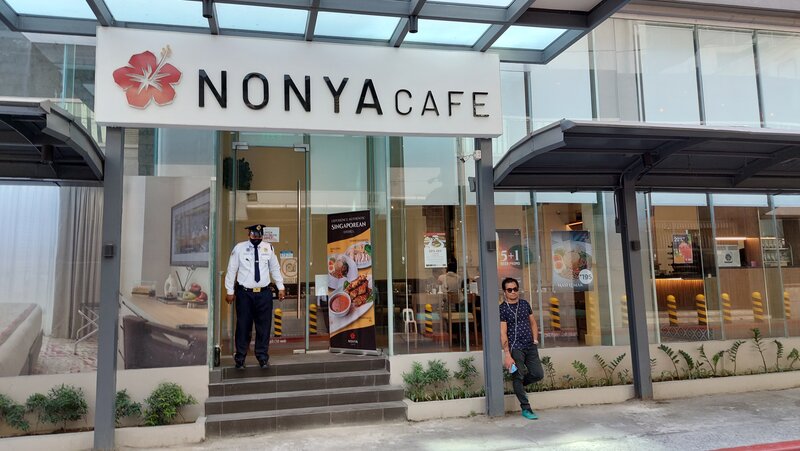 IMAGE from Philippine Primer
Nonya Cafe celebrates the rich tapestry of flavors that define Peranakan cuisine. The menu reflects the diverse heritage of Southeast Asia, particularly Peranakan culture, offering a range of dishes that are both comforting and exciting. Indulge in signature classics like Mee Goreng (stir-fried noodles), Nasi Goreng with Satay (fried rice with skewers), or Laksa (spicy coconut-based noodle soup), and savor the unique flavors that tell the story of Peranakan heritage.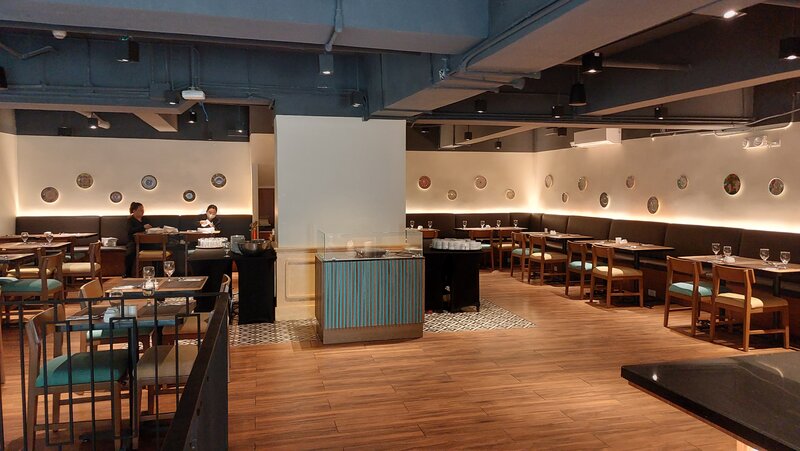 IMAGE from Philippine Primer
For starters, try its Char Kway Teow (Php 185) a beloved stir-fried noodle dish originating from Malaysia and Singapore that showcases a delightful combination of noodles, succulent Chinese sausages, fluffy egg omelette, and an array of aromatic ingredients. Each bite offers a delightful combination of chewy noodles, savory sausage, and the crunch of fresh cucumber, creating a truly satisfying dining experience.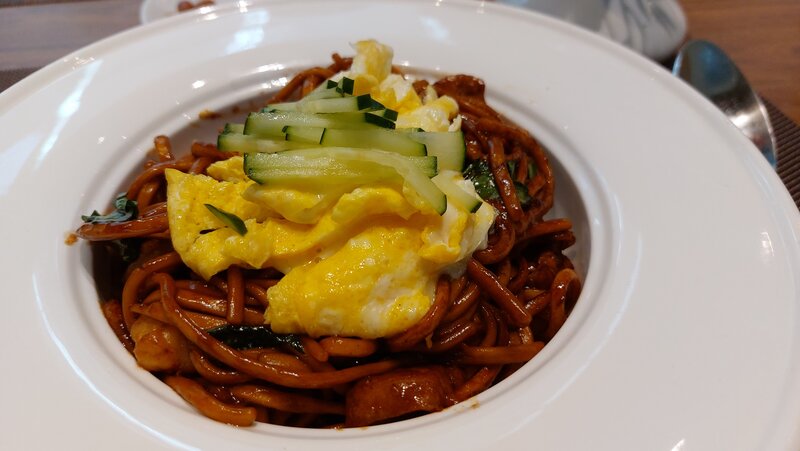 Char Kway Teow / IMAGE from Philippine Primer
Prepare your taste buds for an explosion of flavors with Nonya's Nasi Goreng with Chicken Satay (Php 320). This iconic Indonesian fried rice dish takes the humble grain to new heights. Fragrant and full of depth, its take on nasi goreng is a medley of perfectly cooked rice and aromatic spices, topped with a delightful combination of fresh vegetables, crunchy fish crackers, boiled eggs, and nutty, creamy chicken skewers.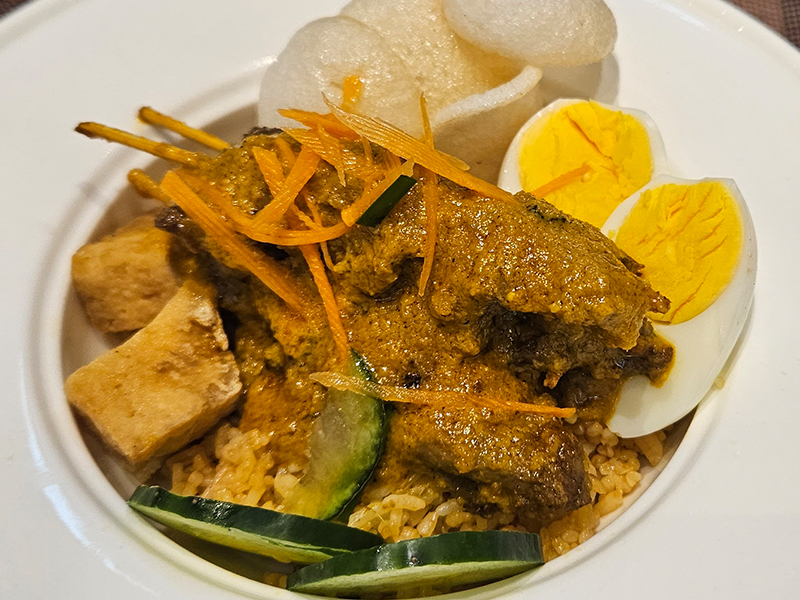 Nasi Goreng with Chicken Satay / IMAGE from Philippine Primer
Nonya Cafe is a must-visit destination for food enthusiasts, cultural explorers, and anyone seeking a unique and immersive dining experience. Come here and let your taste buds dance to the vibrant beats of Peranakan flavors and culture.
Note: Orders are available for dine-in, take-out, pick-up, and room service for in-house guests of Somerset Central Salcedo, Makati.
GENERAL INFORMATION
Address: 126 H.V. Dela Costa, Salcedo Village, Makati
Business hours: 6 a.m. to 10 p.m.
Contact number: (02) 8537 0999
Website: onepacificplaceresidences.com/nonya-cafe
Facebook: nonyacafemanila
Instagram: nonyacafe
Store Information
Restaurant Menu
You can scroll the image left and right.