8Cuts Burger Blends
Taste the best burgers in town in this awesome burger joint!
8Cuts Burger Blends was derived from the eight types of beef cuts, which are blended and used in hamburger patties. 8Cuts stands out from every other burger joint because they blend different beef cuts to make unique patty combinations.
Their burgers are such a hit that they have a total of 7 stores in the Metro! Their latest branch, which opened March of 2014, is located at the Ground Level of Infinity Towers at L.P. Leviste St., Salcedo, Makati.
BURGER HUNT! You can now satisfy your 8Cuts cravings at 7 different locations!
8Cuts Burger Blends has a very modern industrial interior. The walls are either filled with orange bricks or left as a plain grey cemented wall. The walls are decorated with light bulb letter signs, stencils and typographic canvasses.–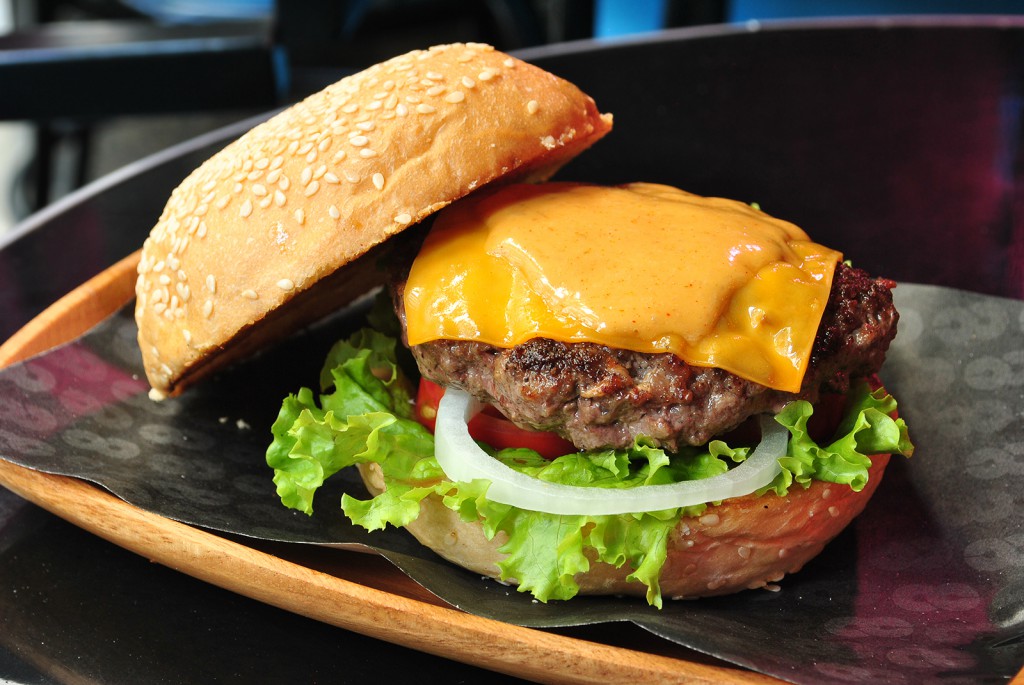 CLASSIC WIN. You can't go wrong with the 8Cuts House Blend!
A burger patty is about 150 grams, which is then completed with a range of toppings such as cheese, lettuce, tomato and onions. Their bestsellers include the 8Cuts House Blend (P265), which has a juicy patty combination of rib and loin, and the Steak Cut, which is a blended combination of the sirloin and neck meat.–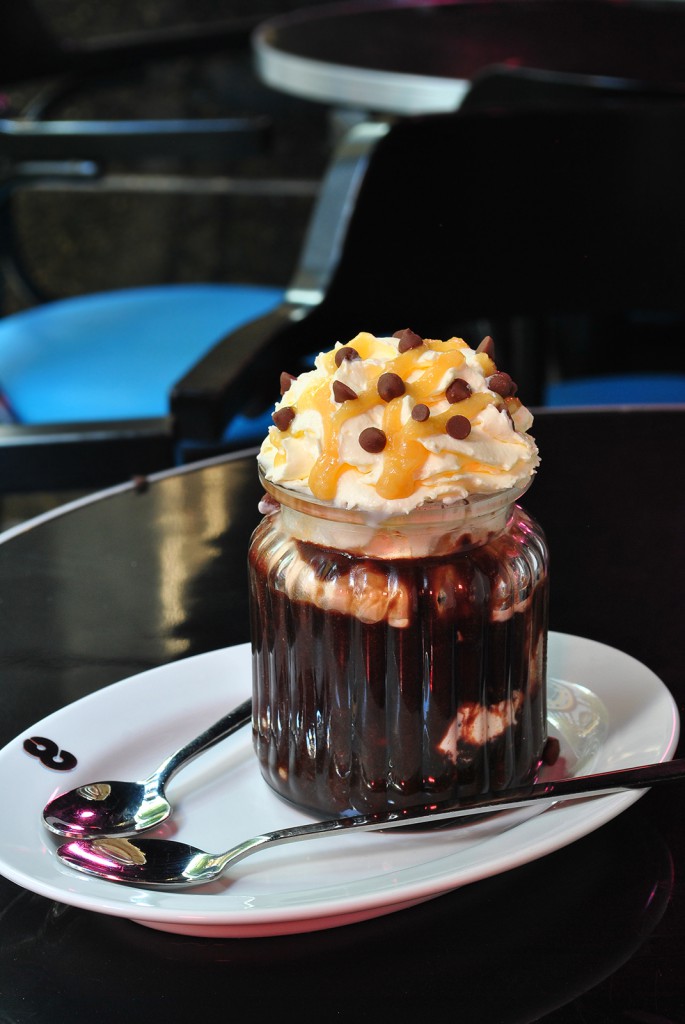 SINFULLY SWEET.  Enjoy a jar of Molten Chocolate Bottoms (P125), an 8Cuts best-seller, while watching your favorite sports game.
Apart from the regular burgers, they also have specialty burgers like the Rising Shroom (P340)! This burger turns heads just by the smell of the grilled meat, truffle oil and cream cheese. The burger has sautéed mushrooms and oyster mushroom tempura that perfectly complements the patty.–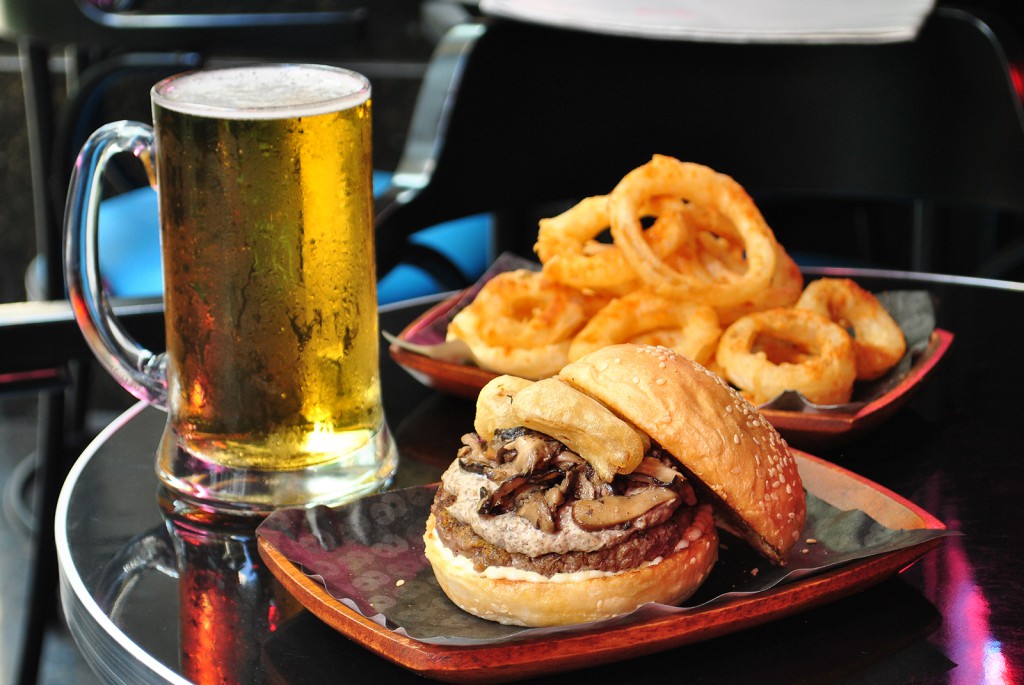 HIGH ON BURGER! Rising Shroom will take you to another world.
8Cuts Burger Blends definitely has the best burgers in town!
---
Written by: Vikki Daet
–
General Information
G/F Infinity Towers, L.P. Leviste St., Salcedo, Makati
02-507-0581/0917-539-2505
Sunday to Thursday 11:00 am to 11:00 pm / Friday to Saturday 11:00 am to 1:00 am