Nikkei Nama Bar Rada in Makati Unveils New Dishes as It Rebrands
As quietly as Nikkei Rada in Makati metamorphosed into Nikkei Nama Bar Rada, the flavors of its new dishes lean on the opposite—strong and powerful but the same captivating taste exclusive to Nikkei.
Now, diners can expect a more laid-back experience with its new identity that somehow deviates from the overlay of purely fine dining restaurant.
Ikayaki/Grilled Squid (Php 495)
Start your Nikkei Nama voyage with its Avocado-Maguro (Php 295), an uncanny mixture of cubed, soft tuna and avocado pieces that will kind of remind you of the summer season: fresh and, at the same time, striking.
It is also comprised of cherry tomato, peanuts, and lettuce, and is softened by the slightly salty poke sauce.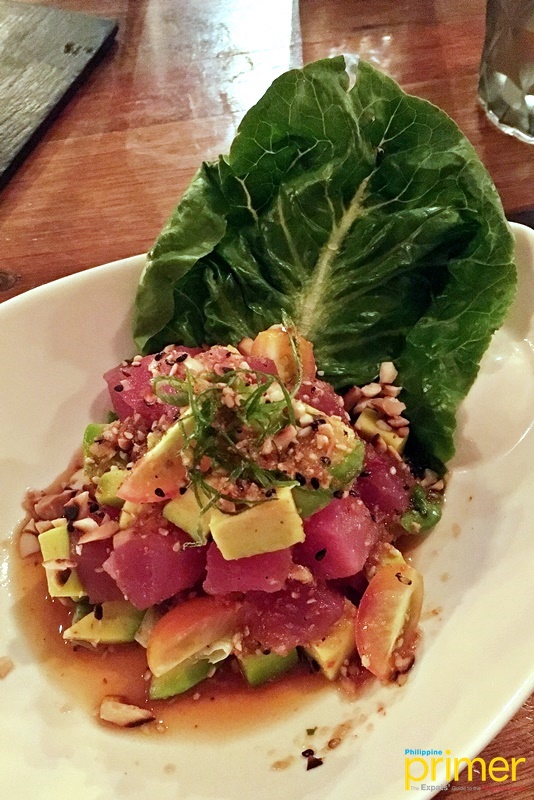 Avocado-Maguro (Php 295)
Meanwhile, some of its new sushi rolls include the Lima Roll (Php 295/5 pcs). It has a unique taste that leads you first to the freshness of the cucumber coating it until you are greeted by the right mix of taste from the white fish, salmon, and tuna.
Sample their Soft Shell Crab Roll (Php 250/5 pcs and Php 495/10 pcs) while you're on a sushi roll, which tastes tangier and a tad bit darker than the Lima Roll.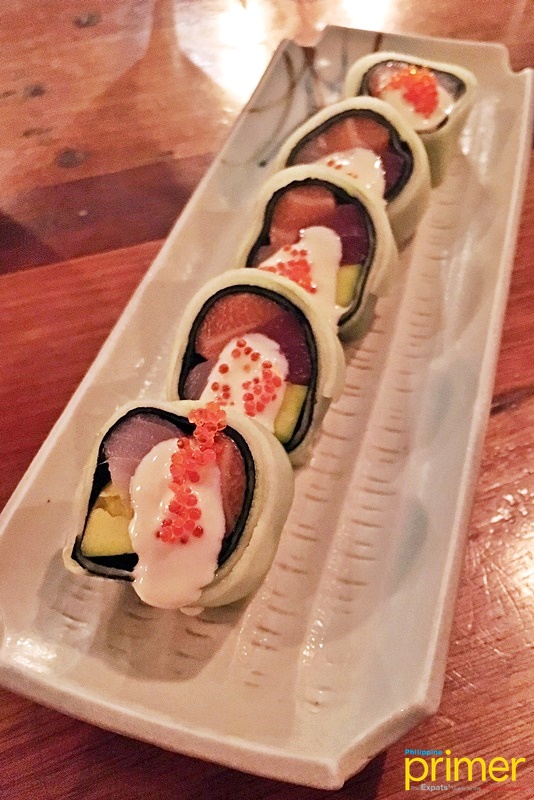 Lima Roll (Php 295/5 pcs.)
One of the dishes worth highlighting may be the myriad of Nama Bowl choices, as each boasts a hefty serving of the combination of either thickly-flavored meat or fish of your preference, as well as other toppings like egg and fried onion that seal its goodness.
Another good thing is that they come with miso soup too!
Some of these are the Salmon Belly Bowl (Php 395), Blackened Salmon Roll (Php 550), Buta Bowl (Php 395), and Pollo Saltado Donburi (Php 320).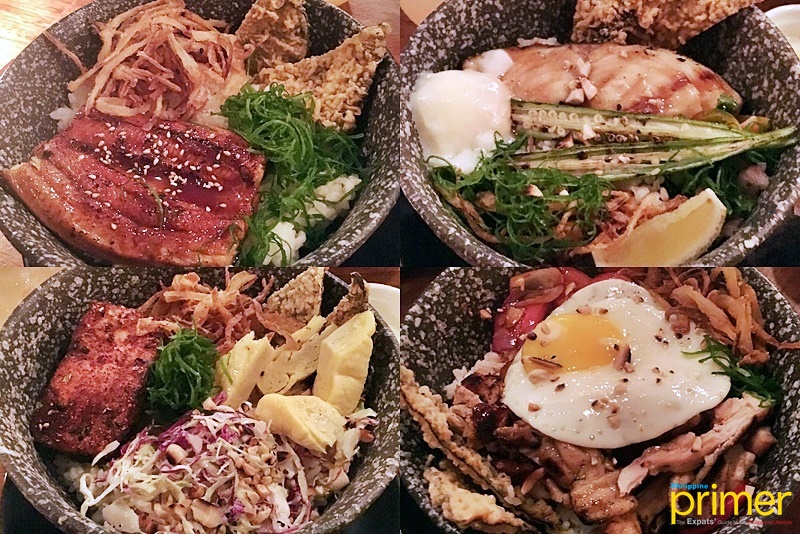 Nama Bowls
We're not kidding when we say that these rice bowls are hefty, so two people can share with one of them in case you want to try different variants.
And you might as well get a taste of Nikkei's new dish Hamachi Kama (Php 395) which boasts a thoroughly-grilled hamachi collar dripping with the deep flavor of teriyaki sauce.  
This is also served with sasa leaves and cilantro salad that give a good balance to the saltiness.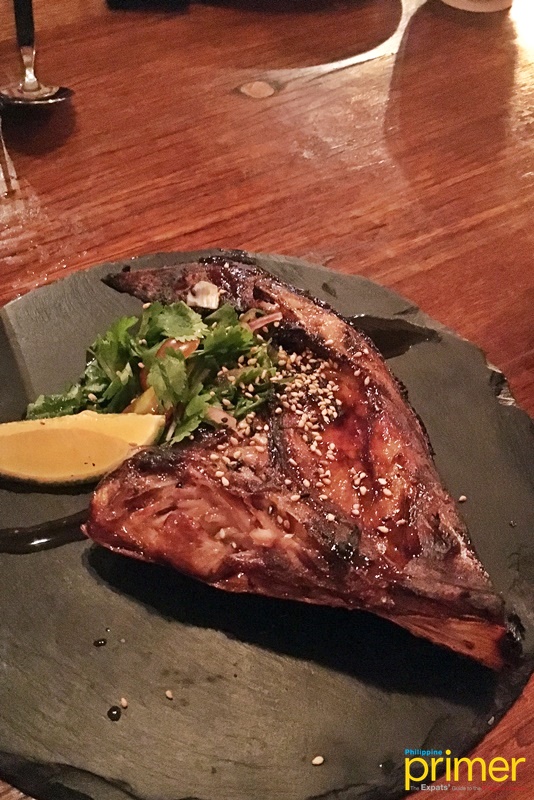 Hamachi Kama (Php 395)
Although already available even before the restaurant became Nikkei Nama Bar, you would definitely want to cap off your meal with the Tres Leches (Php 295)—a sponge cake that delightfully melts in the mouth especially as it is soaked with custard cream.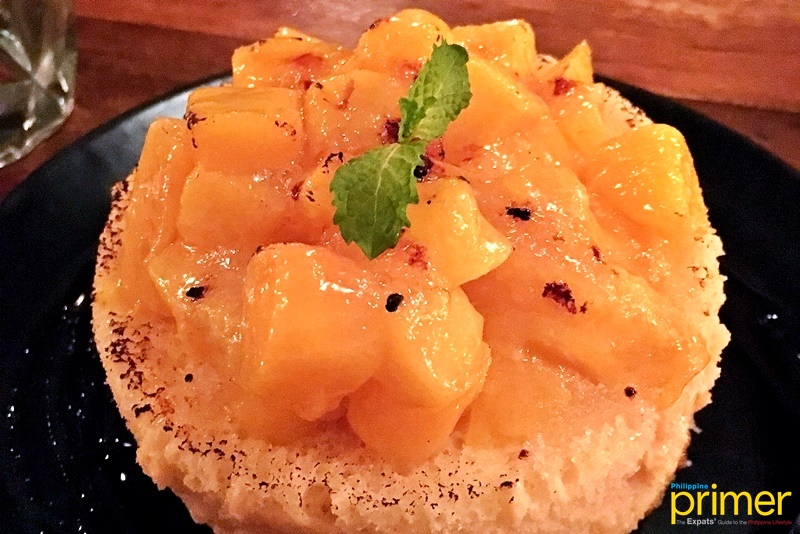 Tres Leches (Php 295)
Visit Nikkei Nama Bar Rada and fill yourself with a variety of Japanese-Peruvian food choices!
Also read: Nikkei in Manila Unveils New Hamachi Offerings
How to go here
Nikkei Nama Bar Rada is situated in Frabelle Business Center along Rada St. in Legaspi Village.
By car: From EDSA Ayala, head to Ayala Ave. and then turn left onto Makati Ave. Once along the said avenue, turn right onto Dela Rosa St. and then turn left onto V.A. Rufino St. Lastly, turn left onto Legaspi St. and turn left onto Rada St.
From Greenbelt 1, walk to Dela Rosa St. Once you're there, continue walking until you see Rada St.
General Information
Frabelle Business Center, 111 Rada St., Legaspi Village Makati City
02-8880-0231
0927-273- 0114
11 a.m. to 10:30 p.m.
Restaurant Menu
You can scroll the image left and right.