Dillingers 1903 Steak and Brew: Large and delicious, just the way you like it
Craving for some American comfort food with huge amount of servings? Then hop over at Dillingers 1903 Steak and Brew for an unforgettable dining experience.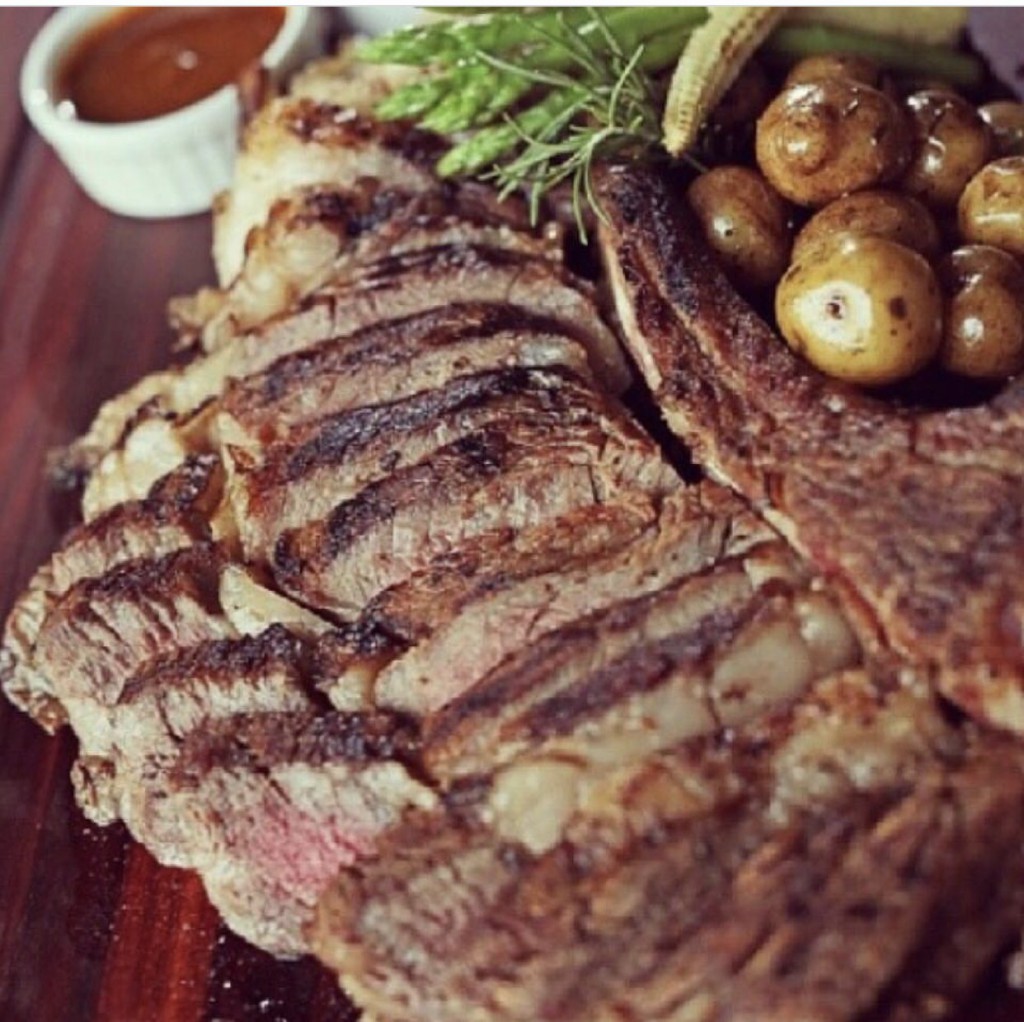 Tomahawk- 42 Oz USDA Black Angus bone-in rib-eye, plus 1 extra side-dish & sauce (P3250)
Dillingers 1903 is a swanky steak-and-brew resto-bar in the far corner of Greenbelt 3's third floor that serves intercontinental dishes with wide array of wine, liquor, and imported beer. Plus! they only serve U.S.D and Angus Beef, and steaks are grilled over lava rock.  They also take pride on their very own Chef Fernando Denuyo which they describe as a quiet man with a loud taste.
The restaurant's theme has an old world facade of bricks, black, and bronze, that belies the culinary creations within. There is also a fire escape with a sign above that leads to a hidden speakeasy called Prohibition. Here at Dillingers, food ranges from P275-P3500 , and drinks from P100-P2800.
According to the restaurant's Marketing Manager, Ms. Diana Dimaano, their team is composed of a group of members and partners from various industries that has a thirst for the nightlife entertainment. They are dedicated to give their guests an unforgettable experience through their music, style, and their inviting establishments.

3rd floor, Greenbelt 3, Ayala Center, Makati City

SUNDAY- MONDAY 11:00AM-6:00AM