Chuck's Deli in Poblacion Is Where You Can Enjoy Slabs of Freshly-Baked Sandwiches
Chuck's Deli may have lied low from the public eye (or its taste buds, should we say) for the past years, but it's back greater than ever—offering the same gigantic, top-notch slabwiches with sprinkles of upgrades here and there.
Unlike when the store still stood in Eastwood, Quezon City and Serendra, Bonifacio Global City, the Chuck's Deli that now caters to the market of Poblacion, Makati is already offering smaller versions of its famed slabs of sandwiches.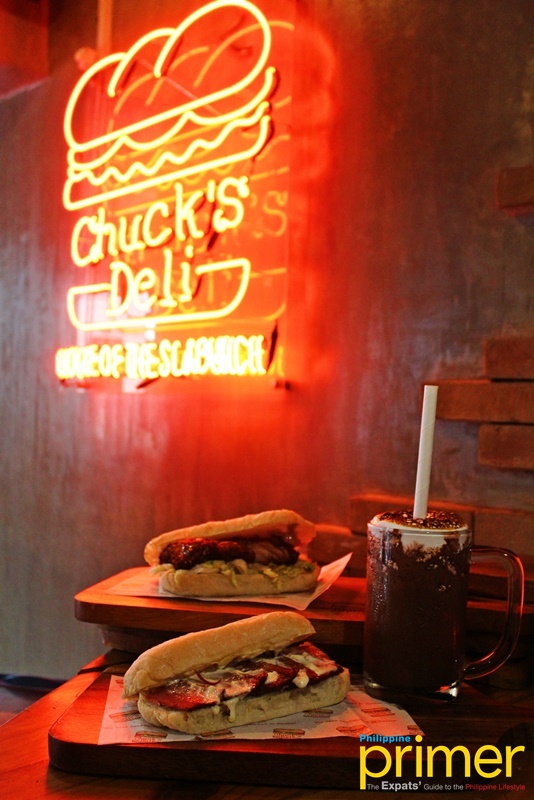 Chuck's Deli is home to slabs of sandwiches 
Still, it takes pride in its fresh bread that is exclusively baked into existence by Chuck's bakers every day.
Dating back to years ago, Reuben Sandwich and Chuckatsu were the crowd favorites. It's no different from the present time as these two still hold the power of pulling people in to Chuck's Deli.
Reuben Sandwich, needless to say, is just right. From the shaved pieces of Angus beef and strips of bacon that completely fill the bread to the rightly spread sauce on top, you wouldn't look for a rice meal anymore to last you for a long day—or night.
Particularly, it boasts of a flavor that blends saltiness and sourness packed in a crunchy pair of bread. You may get it in junior size for Php 275 or in regular size for Php 550.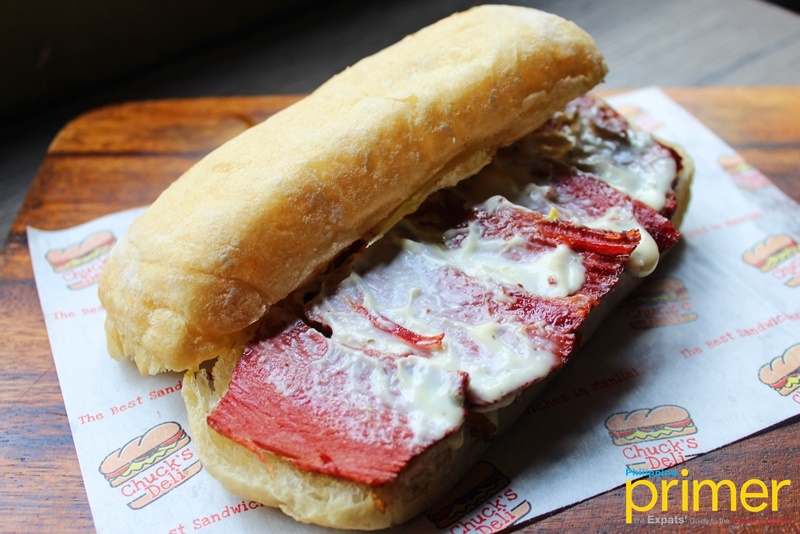 Reuben Sandwich Junior (Php 275)
Chicken Katsu but make it Chuck's Chicken Katsu—you get Chuckatsu.
It is a sandwich that takes devouring Chicken Katsu in another dimension because instead of rice, you get bread as the source of carbs. This is a very hearty meal, so make sure you have enough space to store this in!
Like the Reuben Sandwich, you can also purchase this in junior size (Php 225) or regular size (Php 450).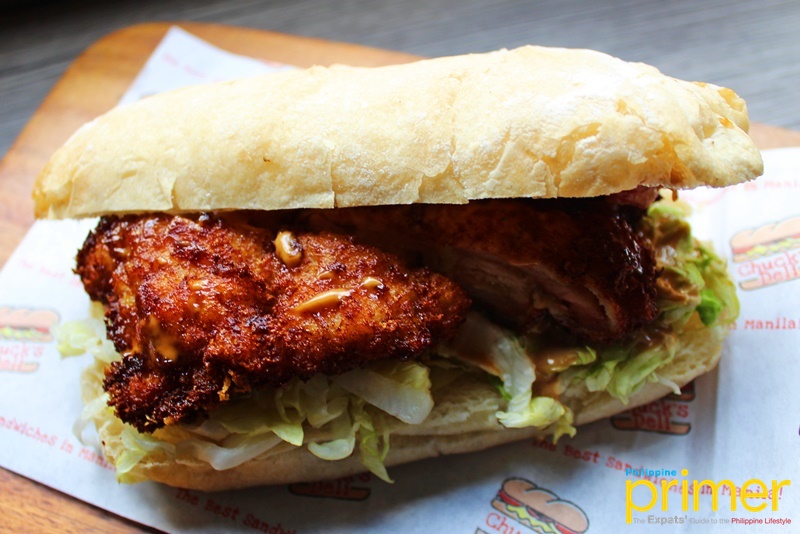 Chuckatsu Junior (Php 225)
And lo and behold—Chuck's Chocolate Milkshake!
By the time you get to taste the fullness of the smooth milkshake texturized by Chuck's exclusive roasted marshmallow, it would somehow make you think that it is a beloved gift from the food omnipotent who knows exactly just how to enjoy delicious sandwiches even more.
Chuck's Cholocate Milkshake (Php 195) is made with carabao's milk ice cream and Arce Dairy's chocolate.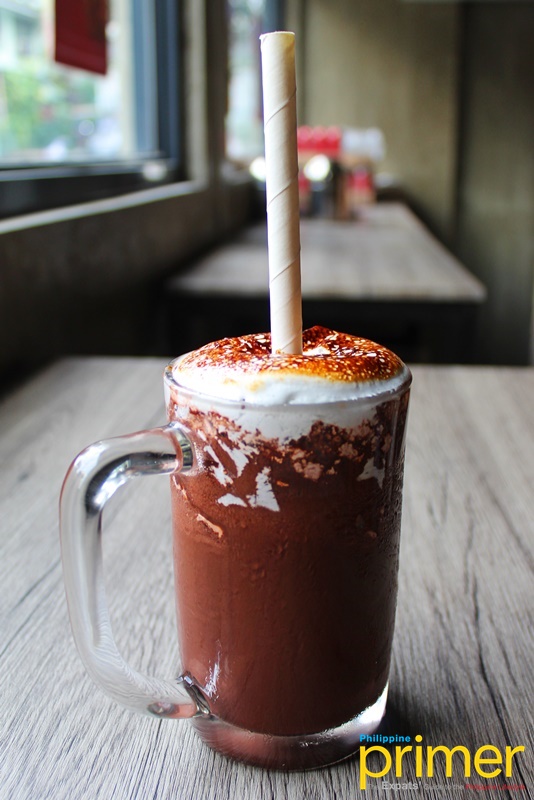 Chocolate Milkshake (Php 195)
Apart from these, Chuck's also offers burgers, fries, and salads. The newest addition to its list of food offerings are the Shrimp Rolls and the Mango Shakes that are definitely must-try as well!
Behind the counter is the open bakery of Chuck's Deli where the store's sandwich bread is freshly baked every day 
Now that Chuck's Deli is in Poblacion, it takes pride in its intimate place that gives way to friendly conversations with its customers that encompass both families munching on afternoon snacks and groups who are bound for a night out.
Chuck's Deli can sit up to 15 customers in its intimate place in Poblacion 
Also read: Earle's Delicatessen in Greenbelt: Prime Sandwich Store for Professionals in the City
How to get here
Chuck's Deli is located along Molina St. in Poblacion, Makati City.
By car: From EDSA Ayala, take Makati Ave. to General Luna. From there, simply follow

 

Salamanca

 and 

Singian

 and it will take you to 

Molina St.

By public transport: Ride a jeepney bound to Kalayaan Ave. in Landmark, and alight at Petron Gasoline Station. From there, you may ride a tricycle that can directly take you to Chuck's Deli.
---
Written by Shairah Nabong
Store Information
4636 Molina St., Brgy. Poblacion, Makati City
0917-620-1047
11 a.m. to 11 p.m.
Sundays
Cash, Debit Card, Credit Card
Restaurant Menu
You can scroll the image left and right.