Earle's Delicatessen in Greenbelt: Prime Sandwich Store for Professionals in the City
What started as a mere sandwich store bloomed into a full-on delicatessen called Earle's Delicatessen, which now caters to both the always-hustling working grid and the varied consumers opting for high-quality meat.
Presently, Earle's Delicatessen boasts of five branches that are divided into the north and south areas of the Metro—with the branch in Greenbelt 1 being part of the latter.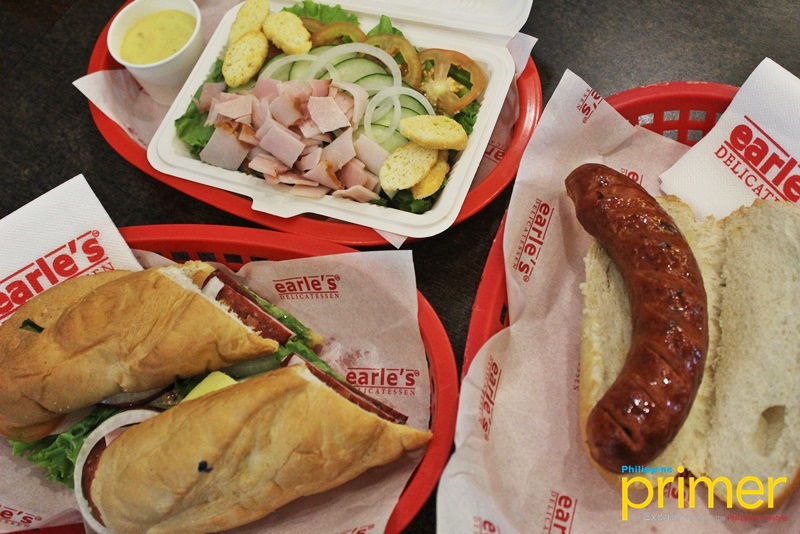 Situated along the fine line between the shopping mall and the outdoor area where skyscrapers stand tall, Earle's in Greenbelt is a place where you can cop different meats as well as ready-to-eat meals like their best-selling sandwiches.
The Classic Italian Deli Sandwich (Php 99 for lite/Php 156 for regular) remains a constant favorite among their array of sandwich offerings. This incredibly long sandwich is made with beef salami, smoked pizza pepperoni, and a mix of vegetables.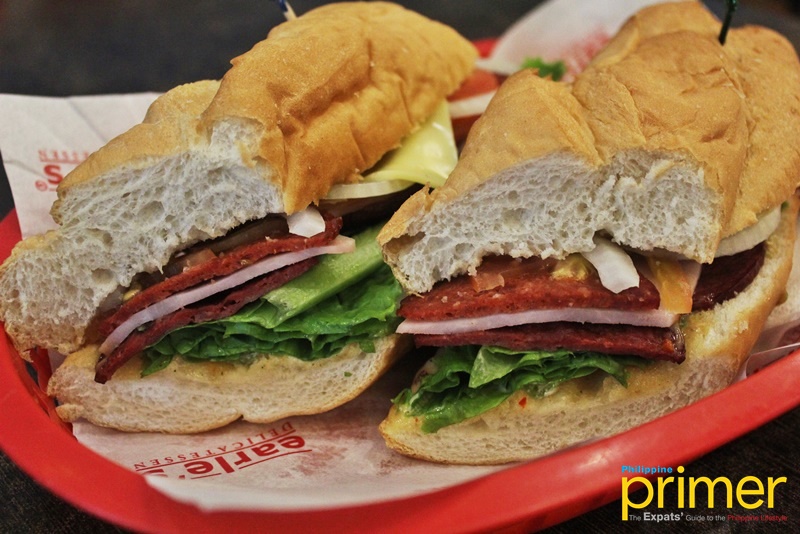 Classic Italian Deli Sandwich (Php 99/Php 156)
Considering its size, most customers opt to relish it half-in-half-out, eating half of it in the store and taking out the other one for later.
Another crowd-pleaser is their selection of sausage sandwiches that ooze with powerful flavors you can taste in every corner of your mouth. One variant is the Hungarian Sausage Sandwich (Php 106), which is perfect for those who are fans of anything spicy!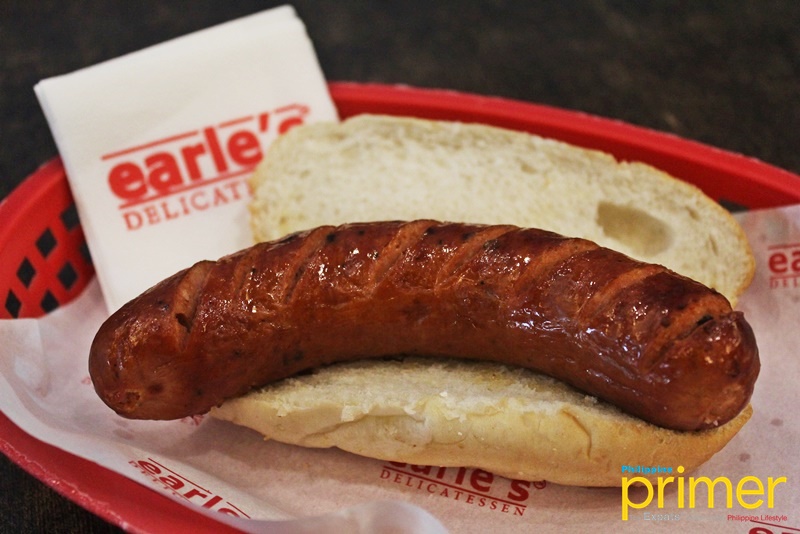 Hungarian Sausage Sandwich (Php 106)
You may choose to add vegetables to your sandwich if the plain bun and sausage tandem seems plain for you. Earle's offers cucumber, lettuce, onion, and tomato.
However, if you are craving for some greens with your sandwich, you can order their Canadian Salad (Php 89 for side/Php 127 for entree).
What seems to be the cherry on top is the small bits of maple smoked meat that are added to the mix. You may, however, request to remove the meat if you want the vegetables alone.
For the dressing, you may choose among Earle's exclusive honey mustard, aioli, Italian dressing, horseradish, hickory barbeque, and sesame priced at Php 8 for a half small cup.
Also read: 10 Must-Try Salads in Manila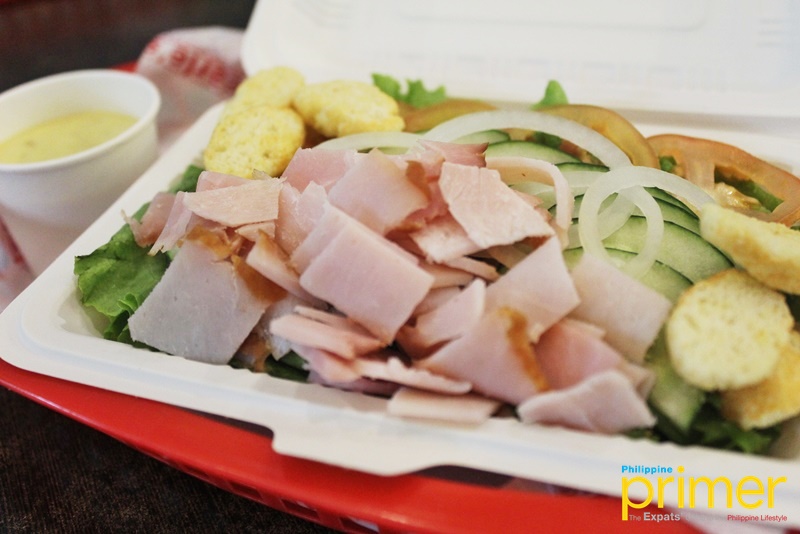 Canadian Salad (Php 89 for side/Php 127 for entree)
Earle's also offers Stuffed Breadsticks that come in six different stuffing choices: mushroom chicken pesto, cheeseburger, beef taco, pepperoni, and hefty tuna, which can be bought for Php 19 each; and choco for Php 10.
These are deliciously soft snacks that you won't really mind munching on all day.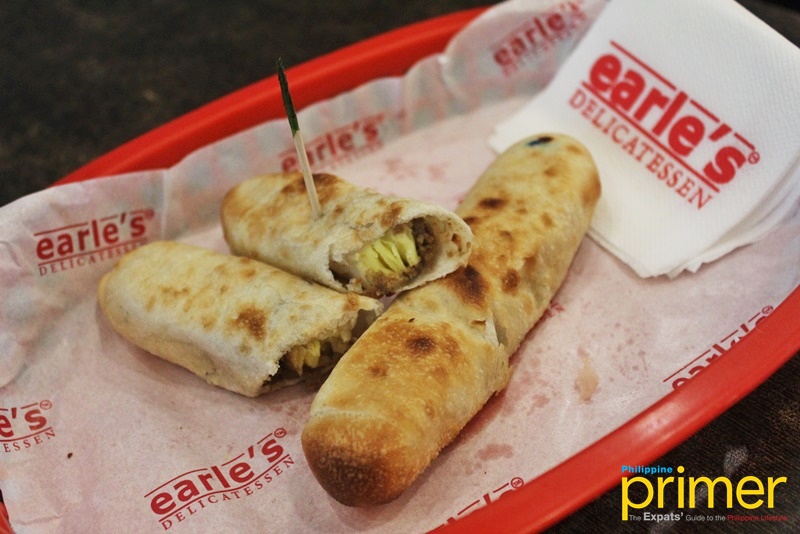 Breadsticks (Php 10 and Php 19)
In connection with Earle's desire to lessen food waste, they utilize their end meats as an ingredient for the Earle's Signature Chowder (Php 65)—a creamy soup with small pieces of different meat best partnered with garlic bread.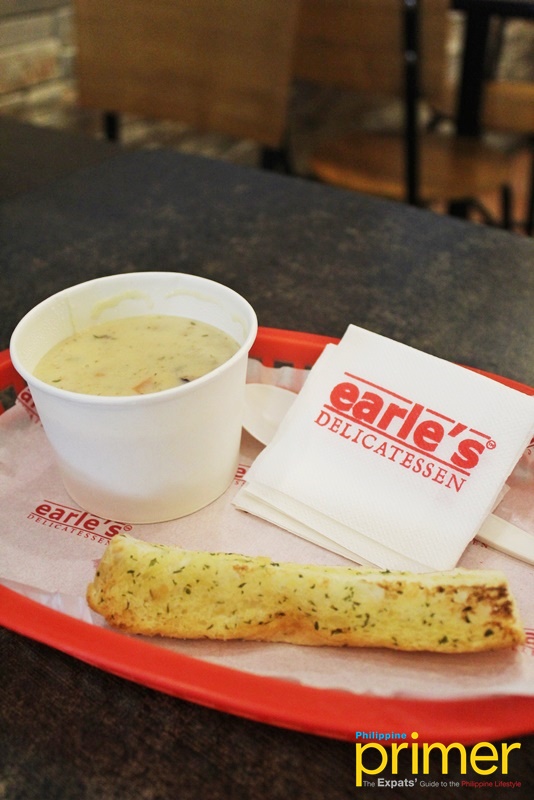 Earle's Signature Chowder (Php 65)
For the store's deli meats, customers may choose to purchase those from the freezer or those that are packed for utmost convenience.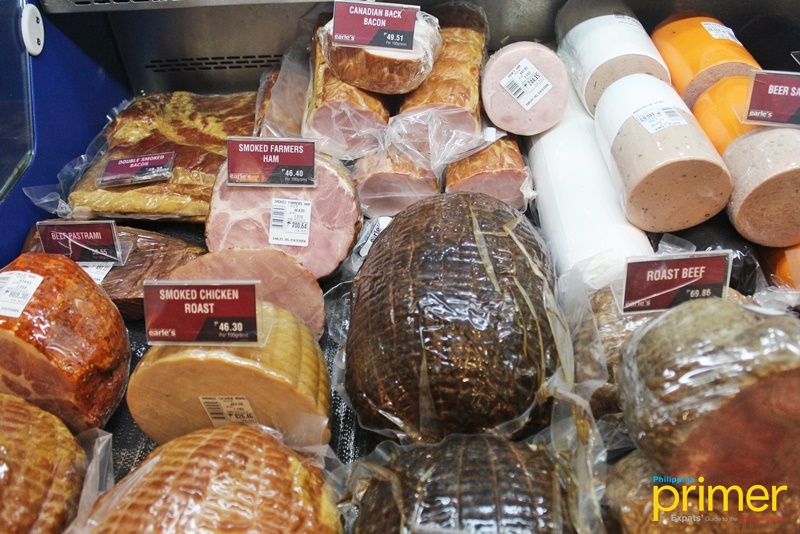 While the former lasts for at least one week, the latter can last up to one month from the day the packaging is unsealed.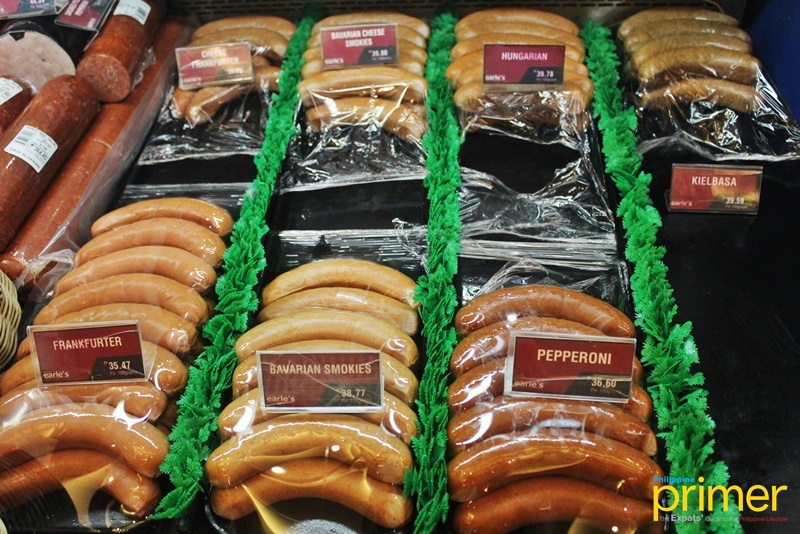 And lo and behold! Since Christmas is just around the corner, Earle's is also accepting advanced reservations for the store's Premium Signature Ham (Php 790/kg). You can reserve it until November 15.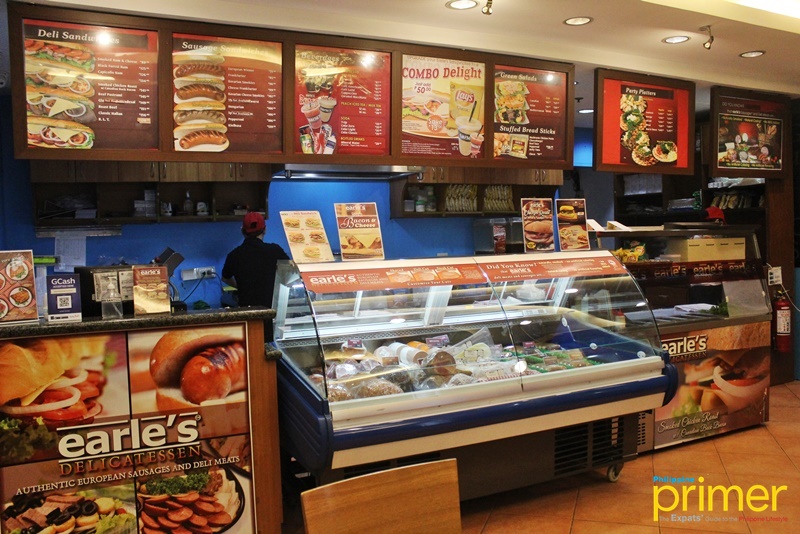 Also read: Single Origin in Rockwell: Fresh Gourmet Sandwich Options
How to get here
Earle's Delicatessen in Greenbelt 1 is located outside of the mall, facing Makati Diamond Residences on the other side of Legaspi Street.
By car: From Ayala Avenue, head towards Paseo de Roxas, and then t

urn 

left

 once you pass 

PBCOM ATM – Makati Banking Center. From there, turn left to Legaspi Street. Earle's Delicatessen will be on your left. 
Store Information
G/F, Greenbelt 1, Greenbelt Dr., Makati City
02-8403-4792
7 a.m. to 9 p.m. (Mon to Fri); 8 a.m. to 8 p.m. (Sat to Sun)
Alabang G/F Alfresco Area, South Supermarket, Filinvest Avenue, Filinvest Corporate City, Alabang, Muntinlupa City
02-8771-3354
Tower 2, Ayala The Column, 6721 Sen. Gil J. Puyat Ave, Bel Air, Makati City
02-7901-8782 or 02-7900-3354
The Orient Square, Ortigas Center, Emerald Avenue, Ortigas City

02-8636-3354
South Supermarket, Sta. Rosa, Laguna
049-502-2033
Restaurant Menu
You can scroll the image left and right.