Nonie's in Boracay: Of Greens, Grains, and Caffeine
Boracay Island may tempt you to go on daily food adventures, which, more often than not, may slightly disrupt your goals for a healthier lifestyle; but thanks to Nonie's, a healthy option has just been added to the list of gastronomic spots on the island!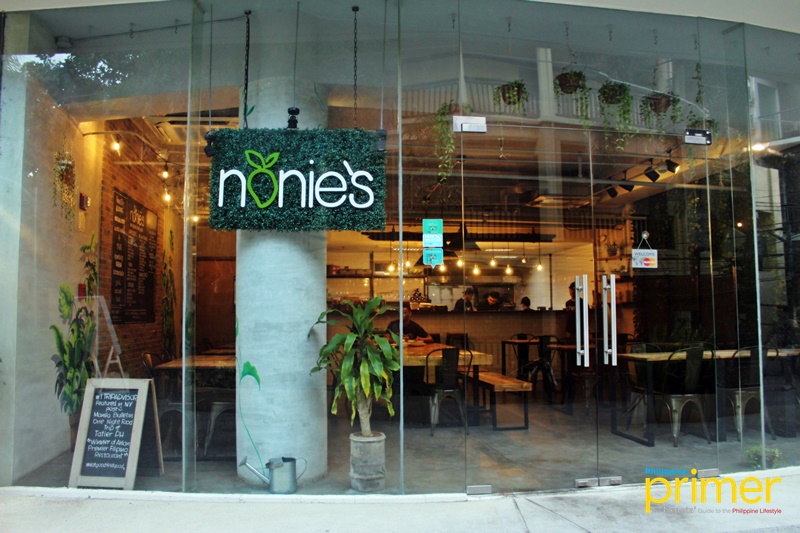 Nonie's, a young Filipino-inspired restaurant with a healthy twist, is couples' Patrick and Shria Florencio's passion project. This passion for serving good and clean food ethically can actually be felt immediately after entering their premises.
With a pristine space where flora abounds and potted plants are backdropped against brick walls, Nonie's appears to be one with the environment.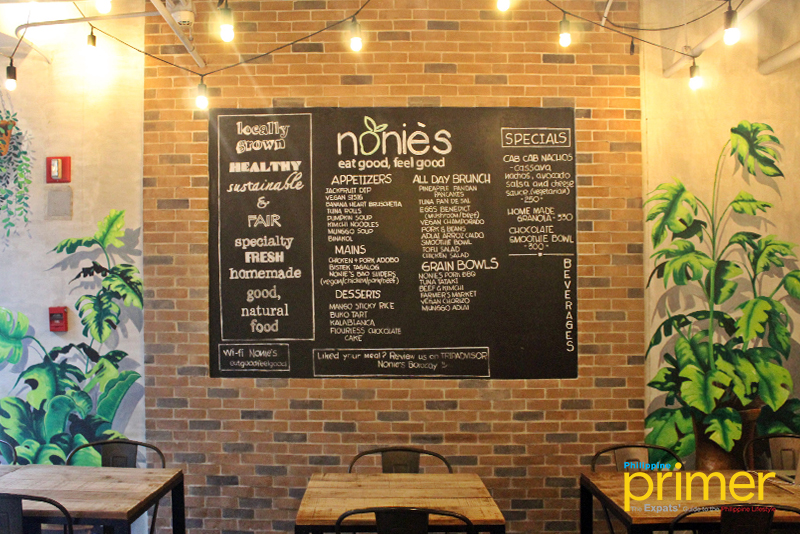 Why Nonie's?
When asked why it was named "Nonie's", Patrick said the restaurant is named after his mother whose recipes make up the restaurant's healthy, sumptuous dishes.
Moreover, according to him, they also try to highlight Filipino products by sourcing 90% of their ingredients from local farmers in the Visayas area.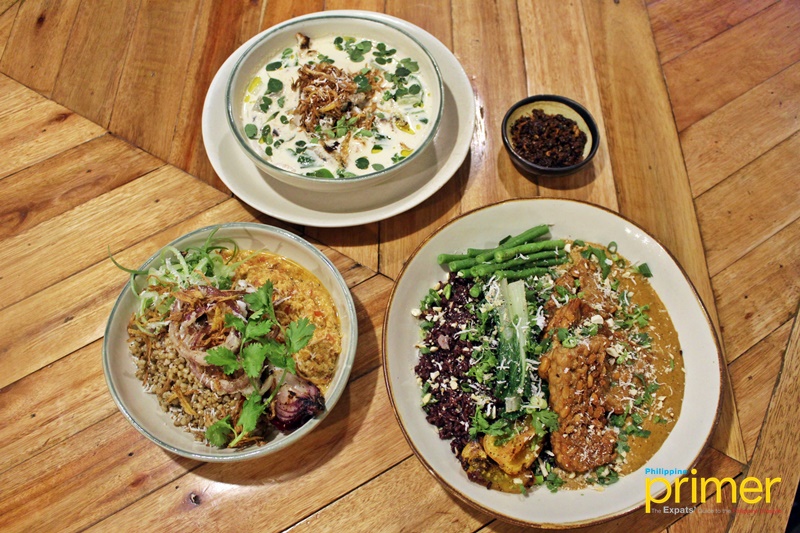 They get their vegetables from the mainland, their livestock from another farm closer to Kalibo, their black rice from Iloilo, their kesong puti or white cheese from Rizal Dairy Farm in Antipolo, and their high-protein, low glycemic index Adlai from Bukidnon.
They also make sure to get their local specialty coffee from Kalsada who closely works with communities mainly in the north but also in Mindanao.
Also Read: Lemoni Cafe and Restaurant in Boracay: A Zesty Haven for Health Buffs
What You Shouldn't Miss
Grabbing the opportunity to ask what Boracay is most known for in terms of local dishes, we were told that aside from the Chori Burgers teeming on the island, Aklan, in general, is known for its Chicken Binakol Soup.
Nonie's Chicken Binakol Soup, in particular, can best be described as comfort food, perfect for starters. It is a healthy ensemble, made with grilled native chicken breast, cooked in coconut broth, which has ginger and malunggay or moringa leaves in it.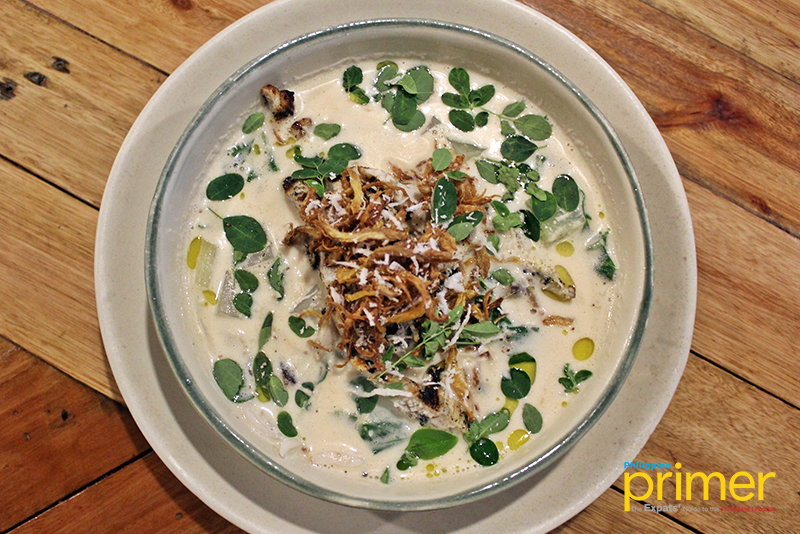 Chicken Binakol Soup (Php 280)
For heartier mains, you may also try Nonie's Tempeh Kare Kare with homemade Vegan Bagoong. The meal is comprised of seasonal green and organic black rice with soybeans and cashew and coconut milk sauce making it nutty and creamy at the same time.
If possible, the nuts add an addicting texture and a certain smoky taste, while the eggplant adds a sweetness to the dish, making it a balanced ensemble of flavors and texture.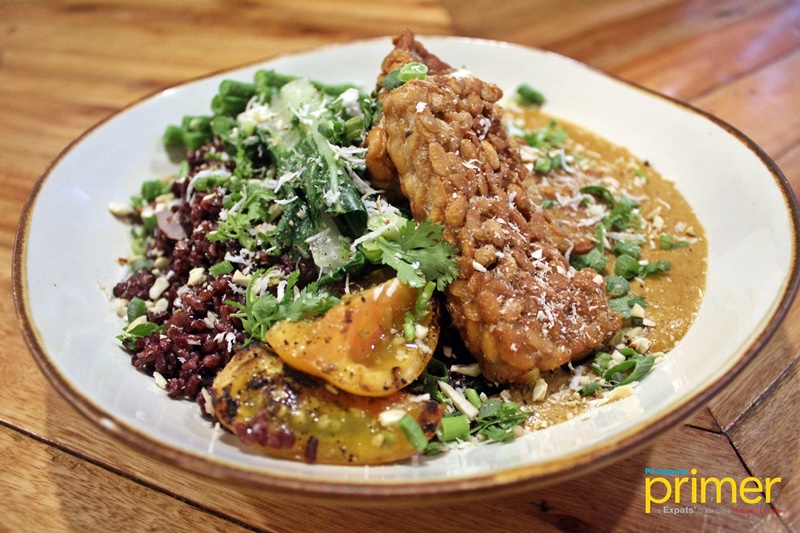 Tempeh Kare Kare (Php 490)
Their Squid Sarsiado also competes to be a favorite among locals and tourists with its thick sauce made of eggs and tomatoes. The grain bowl is even made more appetizing with a serving of Adlai and fresh & tender squid to go with it.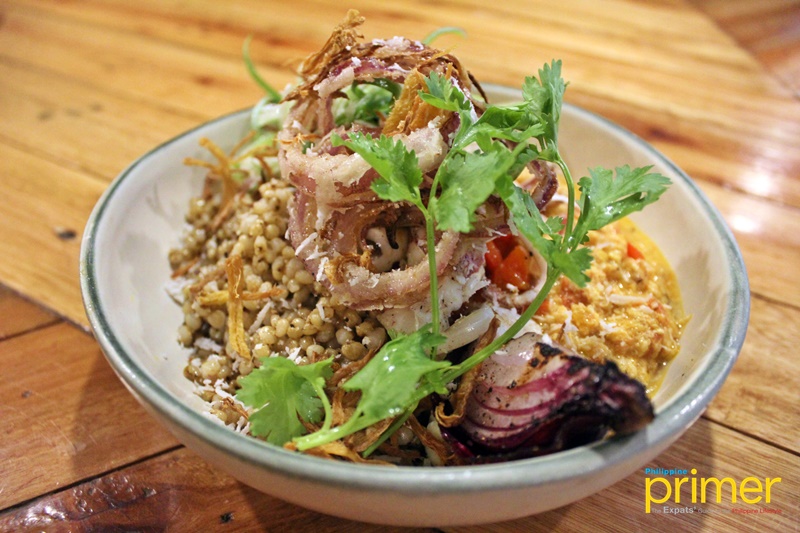 Squid Sarsiado (Php 390)
For dessert, have a taste of their Kesong Puti Cheesecake made of local buffalo cheese topped with fresh young coconut and cacao nibs, giving a dark chocolate kick to the creamy combination.
Their white cheese differs from that of Sta. Cruz, Laguna's special salty cheese in that Nonie's was made milkier, softer, with a bit of citrus to add to the lightness of its flavors.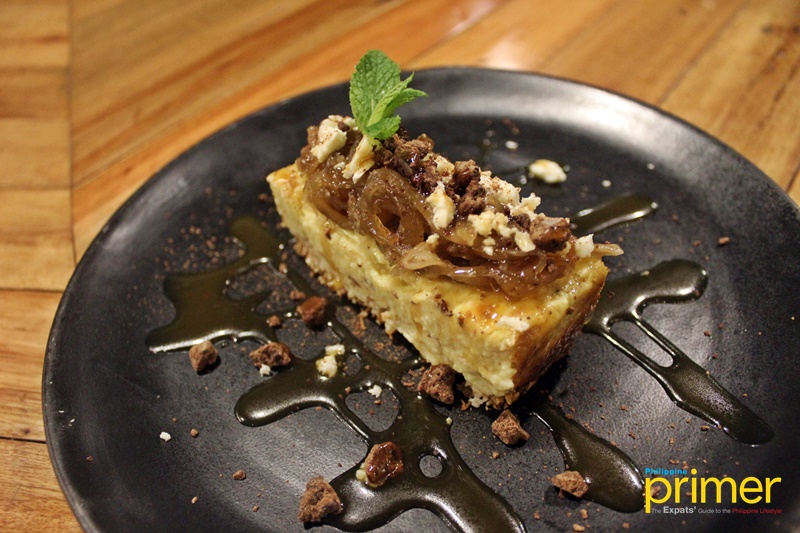 Kesong Puti Cheesecake (Php 270)
What made things more interesting is that the many ingredients incorporated to each bowl or plate do not impede on the balance of flavors. Instead, each ingredient is carefully combined so as not to overpower another, making a medley of healthy, well-balanced dishes.
So, for healthy meals on the island, head on to Nonie's to savor good food made of the freshest local ingredients.
How to get here:
Nonie's is located in Station X, Station 2 of the island.
From Caticlan Airport, ride a van going to Caticlan Jetty Port. This will take you to Cagban Jetty Port. From there, ride an e-tricycle going to Station X. The ride will cost you around Php 150 for a special ride on the e-tricycle.
From Kalibo Airport, ride a van or a bus going to Caticlan Jetty Port. From the port, get on a boat to Cagban Jetty Port. Alight at the port and ride an e-tricycle going to Station X.
---
This first appeared on Philippine Primer Japanese Magazine's May 2019 issue.
Written by Chin Sanigan
Store Information
Station X, Hue Hotels & Resorts, Station 2, Boracay Island, Malay, Aklan
0912-394-8948
9 a.m. to 10 p.m.
Restaurant Menu
You can scroll the image left and right.