Badjao Seafront Restaurant in Puerto Princesa Lets You Sail Through the Flavors of the Open Sea
Badjao Seafront Restaurant in Puerto Princesa Lets You Sail Through the Flavors of the Open Sea
Traversing the brief walkway canopied by mangroves will lead you to the spacious Badjao Seafront Restaurant unyielding to the waters of Puerto Princesa Bay.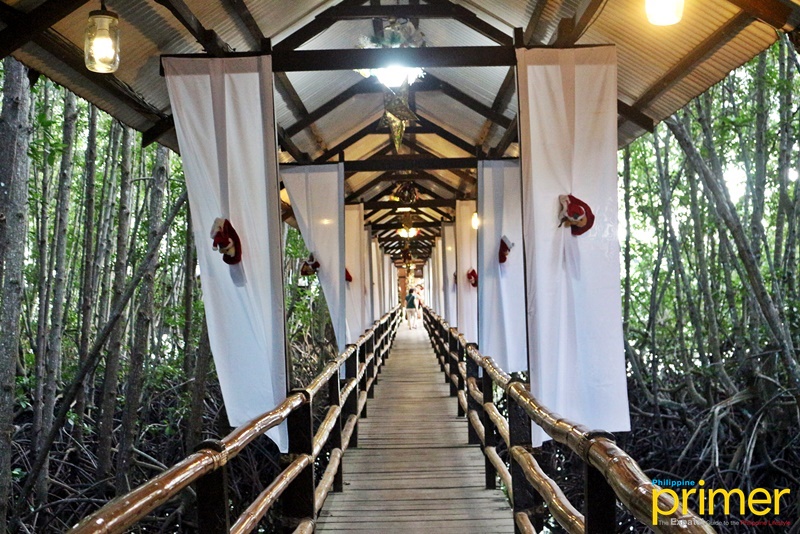 This restaurant foremost concretizes the warmth unique to Filipino dining through its interior centered on wooden materials and a food selection that highlights local seafood dishes.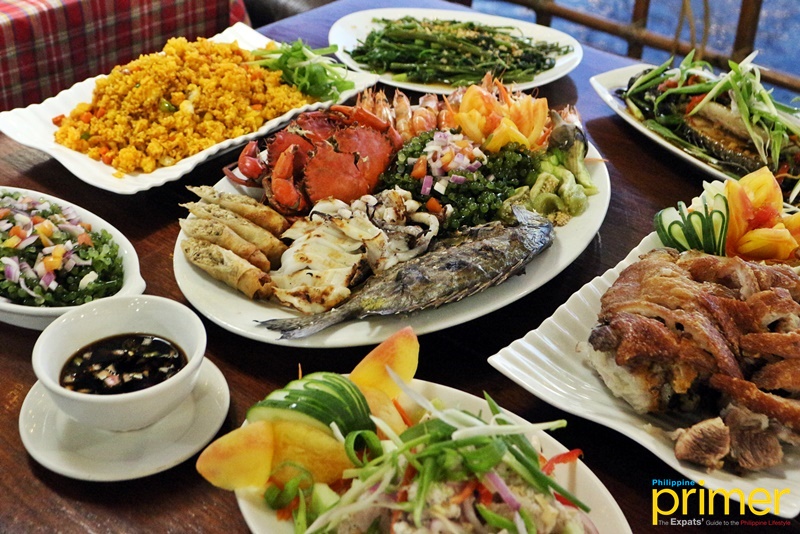 Because of this, best believe that you can sail through the sea even while statically perched on your seat when you dine here.
For a start, launch your palate's voyage at the shallow waters with the plateful of Seaweed Salad (Php 195) that is thoroughly reminiscent of the taste only given off by the sea.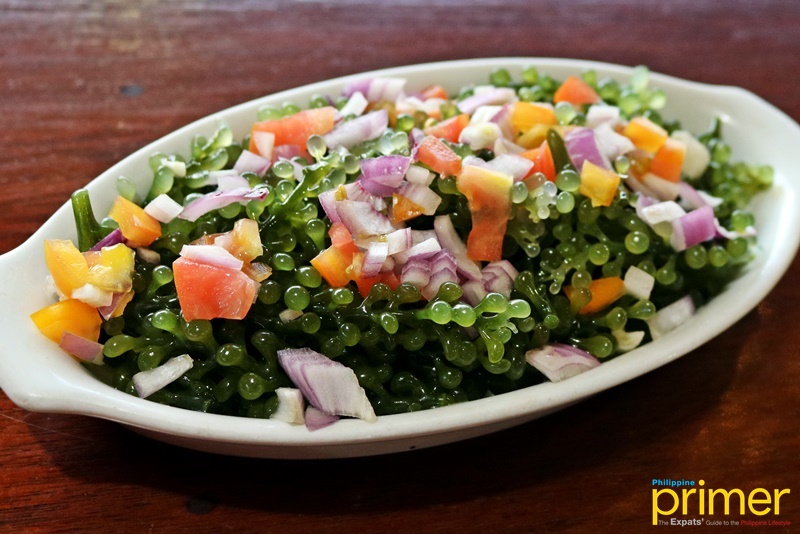 Seaweed Salad (Php 195)
Those little dots of green attached to their individual stems pop in the mouth, which will graze your taste buds with a slimy texture and barely flavored but undeniably fresh taste.
If the salad is too peculiar for you, though, one recommended balancing agent is the Kang-kong with Oyster Sauce (Php 145) that is a hefty plate of kang-kong stems soaked in the highly-flavorful oyster sauce.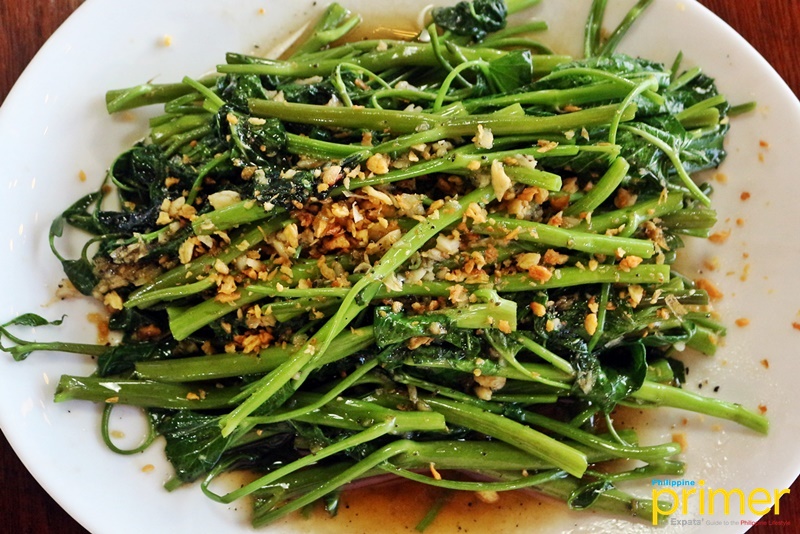 Kang-kong with Oyster Sauce (Php 145)
You can have it as an appetizer and definitely even as a side dish, which you won't mind munching on all throughout your meal.
Moving onto the deeper parts of the sea where most marine species find their homes and probably where two of Palawan's most-loved fish flap their grills, then, brings you an even filling dining experience.
Complement the warm breeze and the tranquil music of the water with one of the many viable proofs of what we said, which takes the shape of Badjao Seafront's Fish Kinilaw (Php 265).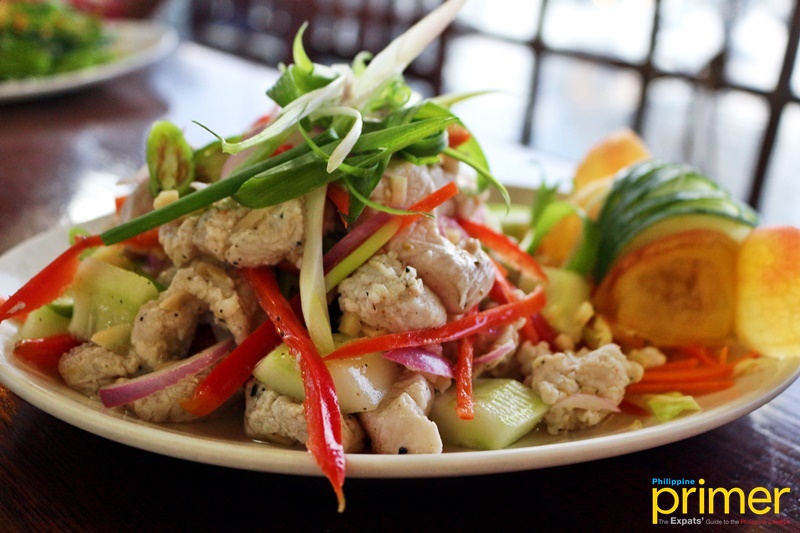 Fish Kinilaw (Php 265)
Its sliced tanigue pieces softly explode with vinegar on top of the kick of cucumber flavor upon which they are mixed with.
Another dish on the list is the Steamed Lapu-Lapu with Tausi (Php 150/100g)—a comparatively powerful-tasting dish than the Fish Kinilaw with its thick, salty, black bean sauce.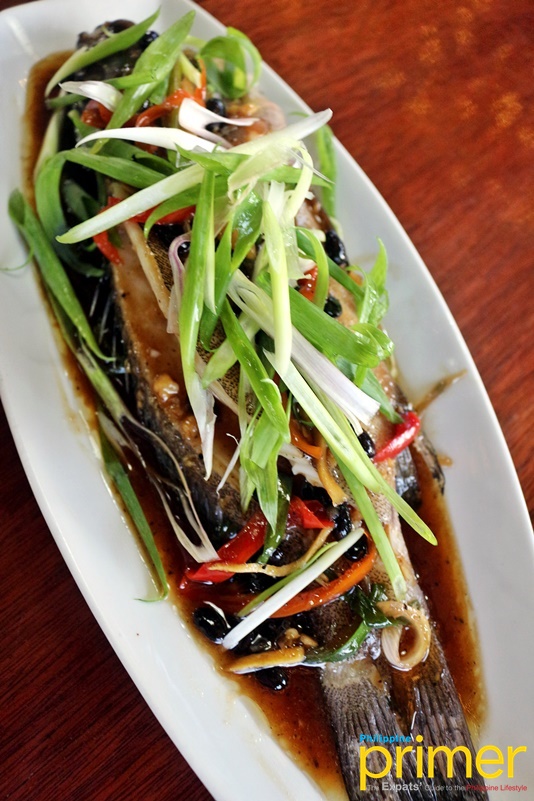 Steamed Lapu-Lapu with Tausi (Php 150/100 g)
To get the best of both worlds—that is, the sea and the restaurant—grace your dining tables with the always fresh Seafood Platter (P895) that is a fanfare of fish, shrimps, crabs, mussels, squid, and fried seafood lumpia. This is also packed with seaweed salad and steamed eggplant on the side.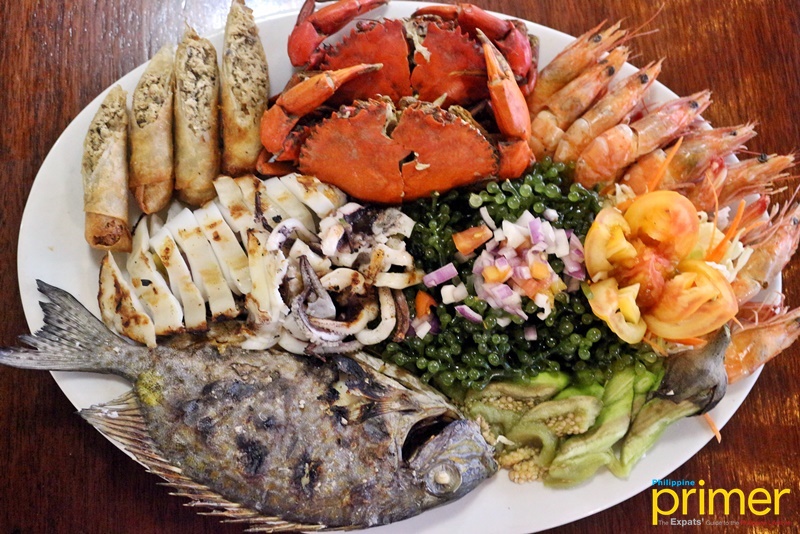 Seafood Platter (P895)
Hungry yet? We have more to give you!
You can take this with a grain of salt, but this line of food is best partnered with Seafood Rice (Php 225). It is a platter of yellow rice laden with minced carrots and squid pieces among others.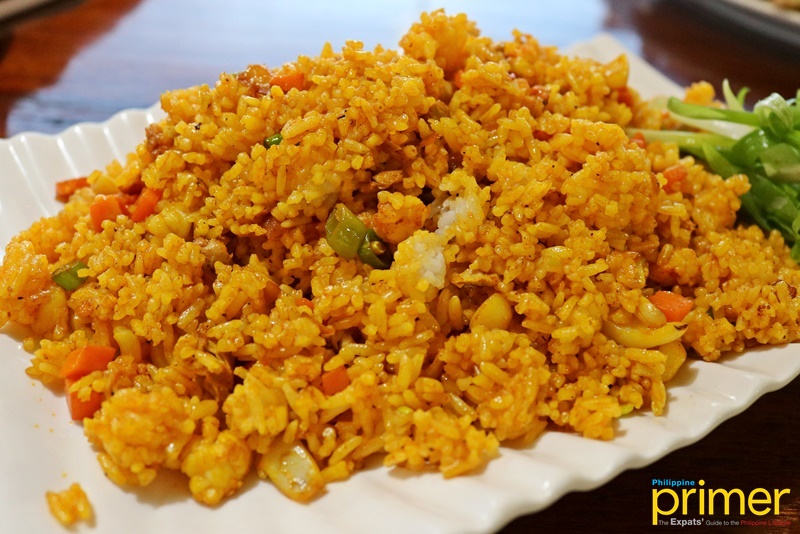 Moreover, the restaurant also features a tank where live lobsters swim about. You can have them steamed or grilled or grazed in butter garlic or in spicy sauce. All of these variants are priced at Php 400 per 100 grams.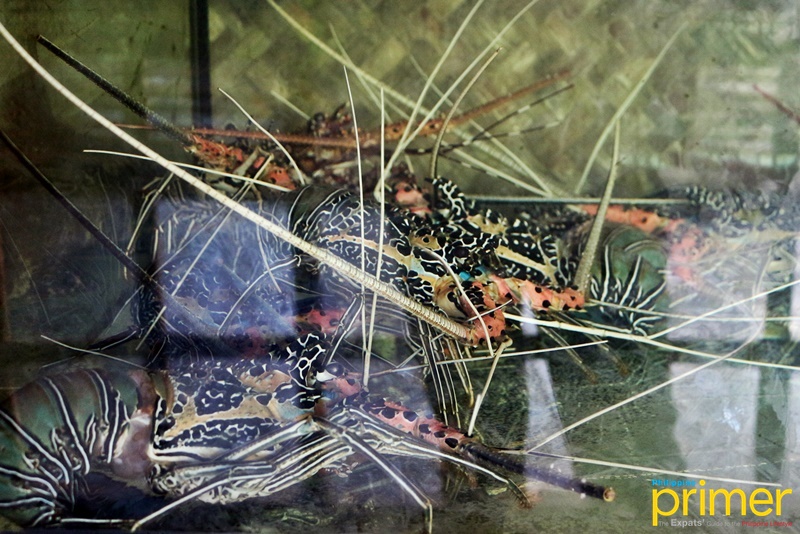 Whereas if you want to thrust a chop of pork to your tables, you may opt to order their Crispy Pata (Php 550) that is sizeable enough to serve a group of diners. They also have beef and chicken dishes that can readily fit your craving for the day.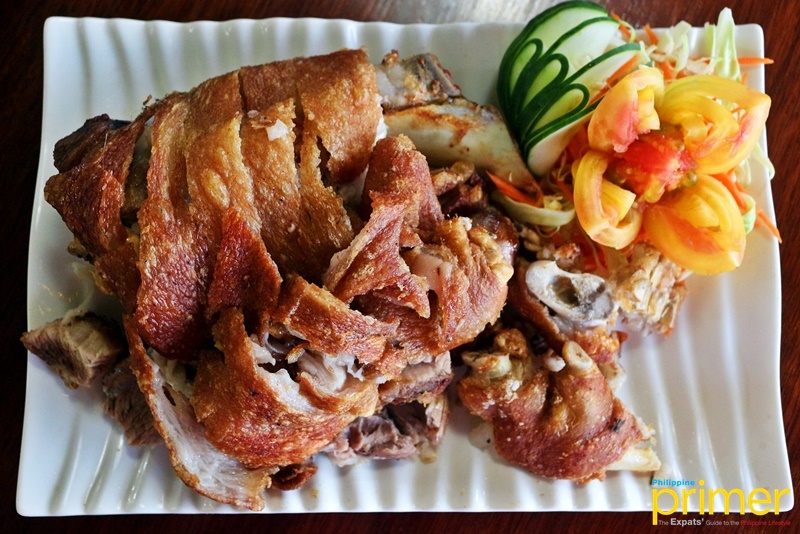 Crispy Pata (Php 550)
Badjao Seafront Restaurant might very well be a go-to restaurant among tourists, with its one of a kind location that's elevated on the waters and its food selection that gives you nothing but the freshest of seafood flavors.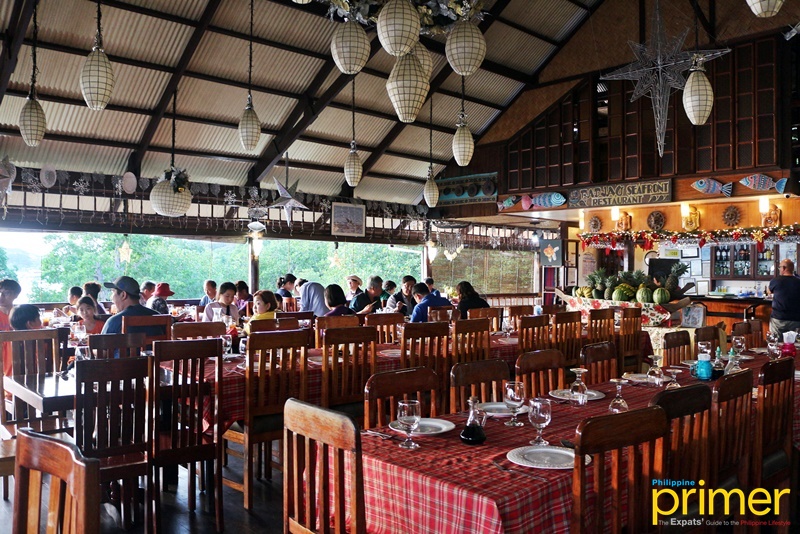 Also read: Visit Kinabuchs Grill and Bar at Puerto Princesa for their Crocodile Meat Dishes
How to get here
• Badjao Seafront Restaurant is along Abueg St. in Brgy. Bagong Sikat. From the Provincial Capitol of Palawan, head south on Fernandez St. toward Dacuan Rd.
• Once you reach Manalo St. that will be on your left, turn right onto G. Bacomo Rd and thereafter left again onto Mabini St. Continue down the street until you reach Abueg St. Badjao Seafront Restaurant will be on your right.
---
This first appeared in Philippine Primer's Japanese and English Magazine February 2020 issue.
Written by Shairah Nabong
Store Information
Abueg Sr. Rd., Brgy. Bagong Sikat, Puerto Princesa, Palawan
048-433-9912
0927-689-7887
10 a.m. to 10 p.m.