Gandhi's Revenge in El Nido, Palawan Houses Strikingly-Good Curry Dishes Made From Scratch
Gandhi's Revenge in El Nido, Palawan Houses Strikingly-Good Curry Dishes Made From Scratch
Everything about Gandhi's Revenge exudes an intensity disparate to other restaurants that foremost seek to emit warmth—with its name being a grand attestation to this among many others.
According to the British owner as well as the mind and hand behind every food, Zak Lloyd, this finds its tale to the Indian subjugation by the British forces, wherein the prominent nationalist Mahatma Gandhi was vocally against. By offering an array of spicy dishes, the restaurant acts as Gandhi's revenge.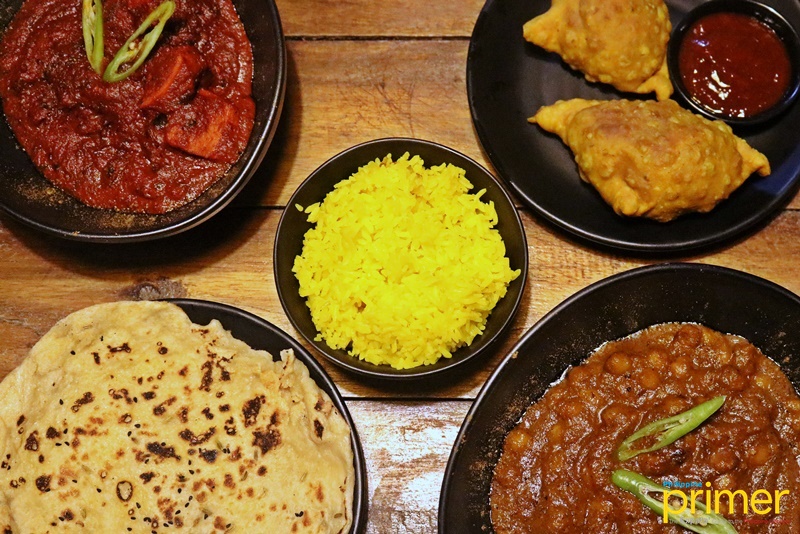 But within the intimidating facade lies an openness for everyone's utmost favor. For one, the 22 curry dishes offered at the British-Indian restaurant can be readily tweaked according to a person's preference: choose the level of its spiciness, and then decide whether you want mixed vegetables, chickpeas, lentils, paneer, or chicken to be the main ingredient of your order. 
And once you get to try any of them, you will understand why tourists wholeheartedly wait outside the always-packed expanse—most especially when you taste their Tikka Masala that particularly boasts of thickness unlike others thanks to the coconut milk and mango chutney.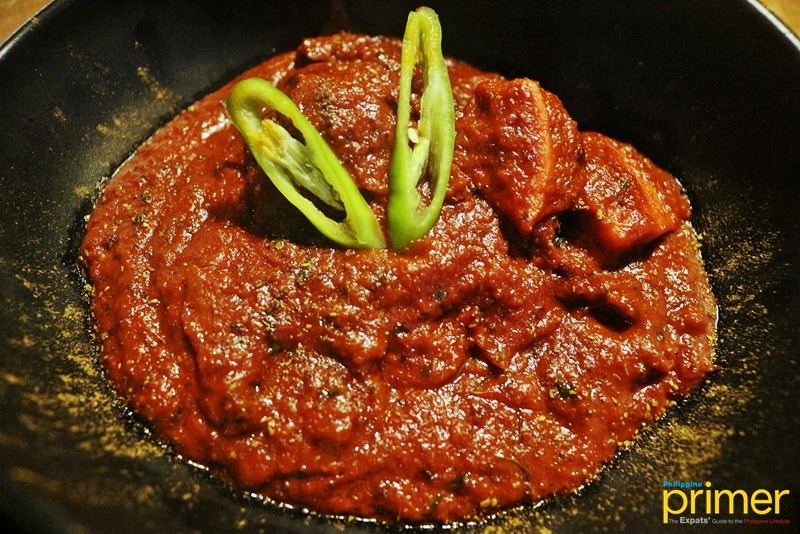 Tikka Masala 
A spoonful of this classic favorite will completely graze your mouth with the pungency of the spices, and of the nagging desire to come back again even if you haven't left yet. 
Another recommended variant is the Chickpea Korma, which is comparatively lighter yet rougher in taste. It is cooked through the mixture of chickpea, coconut milk, cardamom, and cashew nuts—which might as well be the aspect that greatly differs the dish from others that are mixed with almonds or peanuts.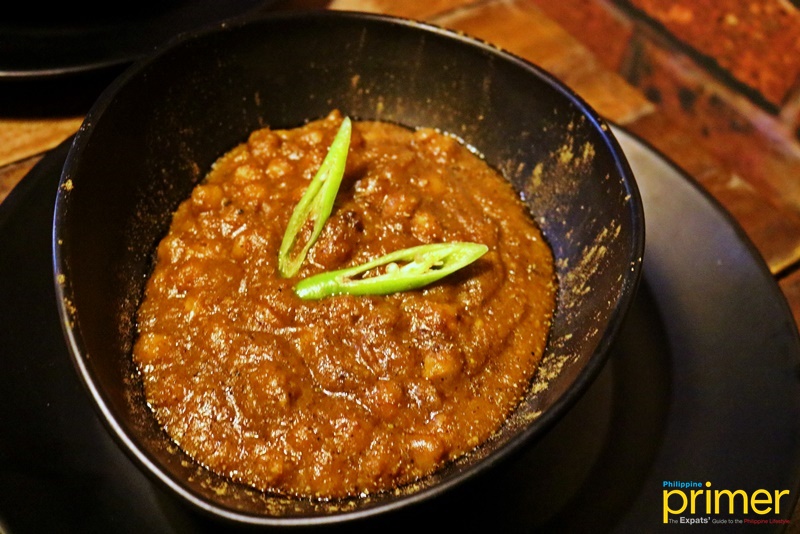 Chickpea Korma
Both of these, and all of the other curry dishes for that matter, come at a price of Php 499 with your choice of sides: Gandhi's rice, biryani, or naan.
Also read: Bella Vita in El Nido Palawan: Sunsets, Pizzas, and Cocktails by the Beach
Either you devour it before or after your meal, Gandhi's Samosa (Php 199/4 pcs.) will not let you down in any way. With its spices kept to a minimum and with its only ingredients being potato, chickpeas, and lentils, it is a snack that can be enjoyed even by vegetarians.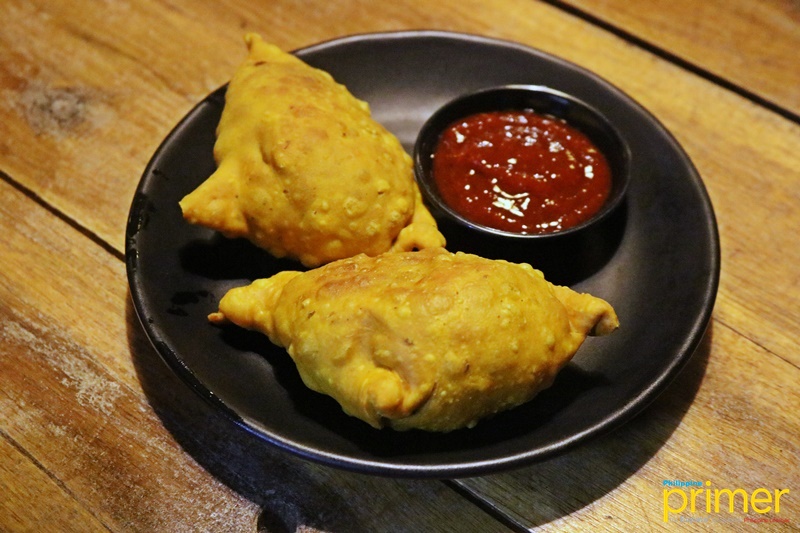 Samosa
Gandhi's Revenge is all but a big, fancy curry restaurant. But it is, to say the least, one that beats all odds with its line of curry offerings brought forth from utmost scratch—making it one that's a definite must-visit in El Nido.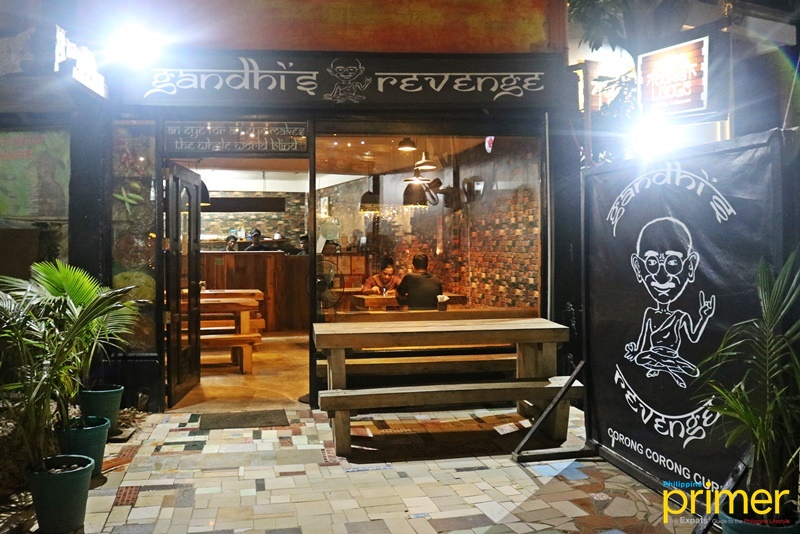 Gandhi's Revenge quickly fill up at nighttime, turning the meek expanse into a bustling one  
Also read: Tambok's by PIOPIO in El Nido Fills Your Bellies With Palawan Favorites

How to get here
Gandhi's Revenge is located along the road going to El Nido Town.
At Sitio Marimegmeg where one of El Nido's beaches called Marimegmeg Beach finds its home, you may hail a tricycle and say you're going to Corong Corong. The trip to Gandhi's Revenge will not take more than 10 minutes.
If you're coming from the town proper of El Nido, you can hail a tricycle as well. It might take a minute or two longer as compared if you're from Sitio Marimegmeg, and it will comparatively be on the right side of the road.
---
This first appeared in Philippine Primer's Japanese and English Magazine March issue.

Taytay-El Nido National Highway, Corong Corong, El Nido, Palawan

5 p.m. to 10 p.m. (Mon. to Sat.)

gandhisrevengeelnido@gmail.com
Restaurant Menu
You can scroll the image left and right.