Take a look at the Adlai Menu by UCC Mentore
Your morning coffee ritual has gotten even better with UCC's healthiest offering yet – the Adlai menu.
If you've been living a healthier lifestyle now and would like to maintain an organic diet, then UCC's latest addition in their roster of food offerings is totally for you. Their Adlai menu, which was launched this 2016 promotes a healthier alternative to rice by using Adlai grains.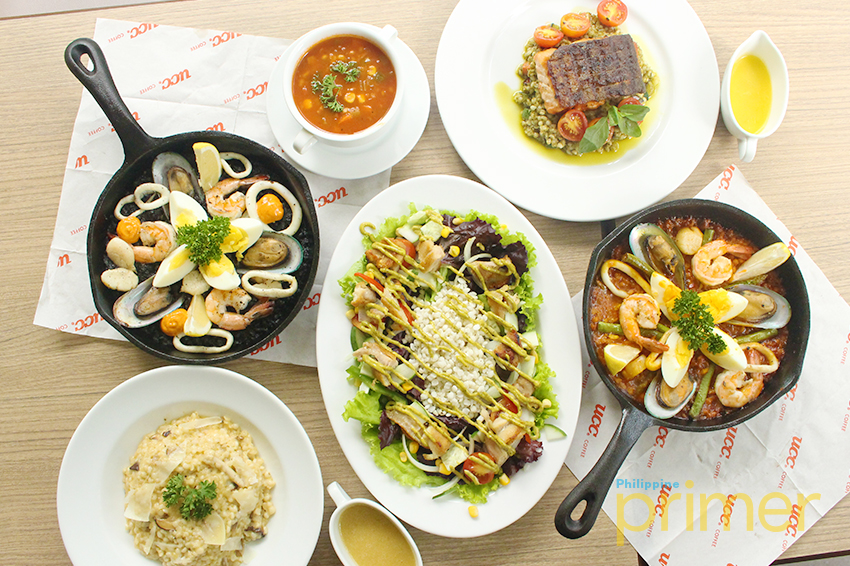 UCC'S ADLAI MENU. Your healthier alternative
Adlai, known as Job's tears, is locally grown in the province of Bukidnon in the Philippines. It is a bead-shaped grain used as a substitute for rice or corn. Adlai is gluten-free and has a rich Fiber content which also has anti-inflammatory and anti-histamic properties that help lead a healthy living.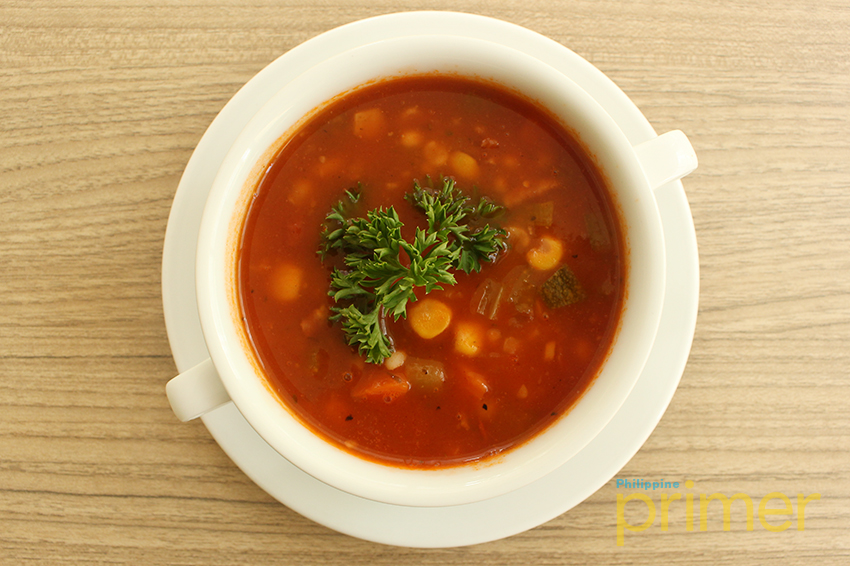 ADLAI MINESTRONE (P220). With bacon, tomato, concasse, mixed vegetables, Adlai, and roasted garlic.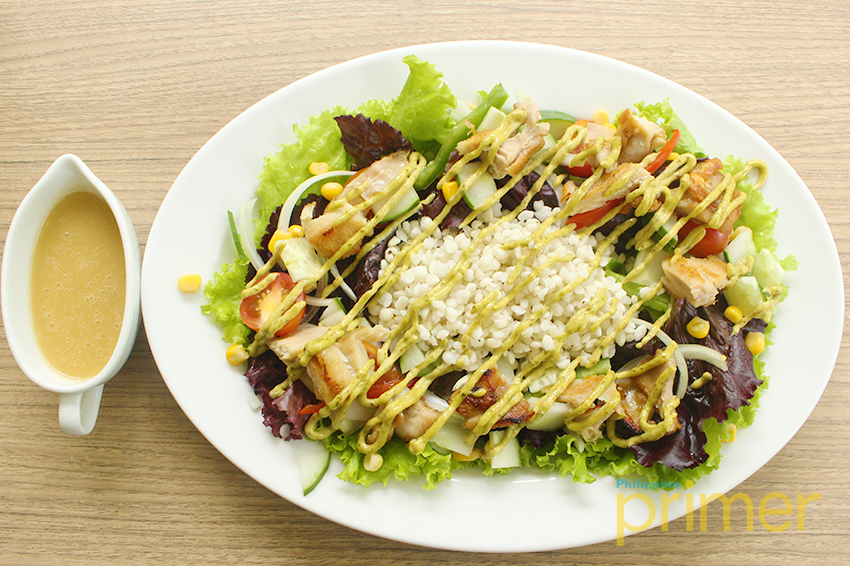 ADLAI PESTO SALAD (P350). With grilled chicken, mixed greens, Adlai, sliced onions, corn, cherry tomatoes, bell peppers, cucumber drizzled with pesto paste and served with Japanese dressing.
By having Adlai into their menu, UCC has been helping indigenous farmer partners of Hineleban foundation by making Adlai known to the country as the first restaurant to offer the said grains in their dishes.
For this menu, UCC concocted their own recipe, creating unique flavors by producing a dish that suits the palate.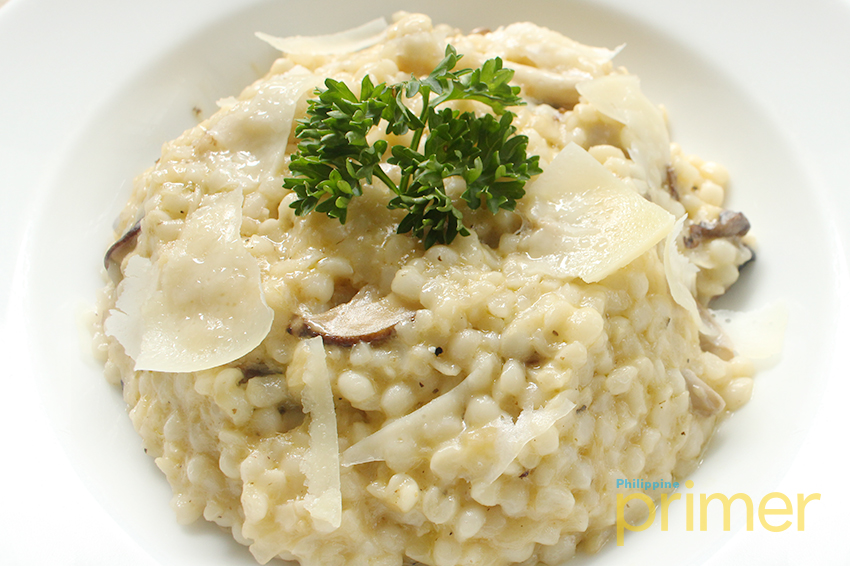 TRUFFLED ADLAI MUSHROOM RISOTTO (P420). Buttered Adlai, medley of mushrooms, chicken stock, and parmesan shavings.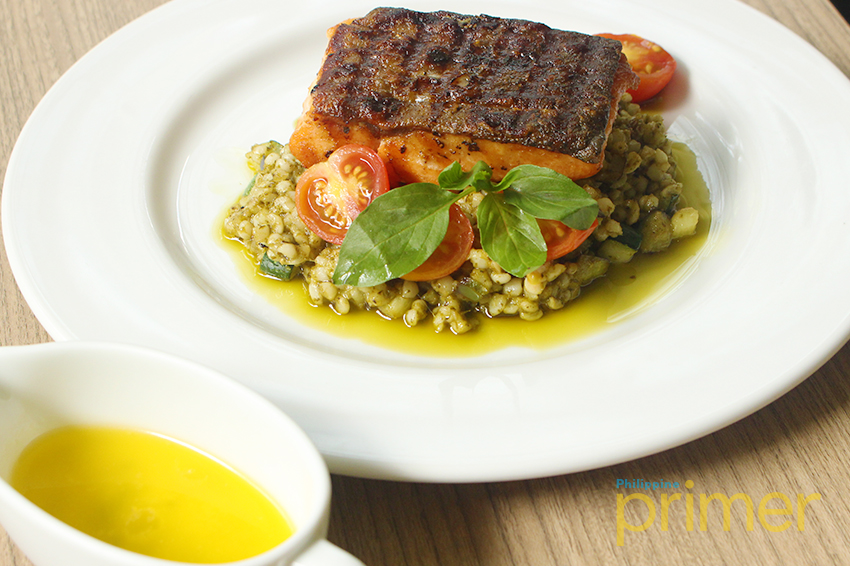 GRILLED SALMON (P650). With lemon butter sauce over pesto Adlai and served with seasonal vegetables.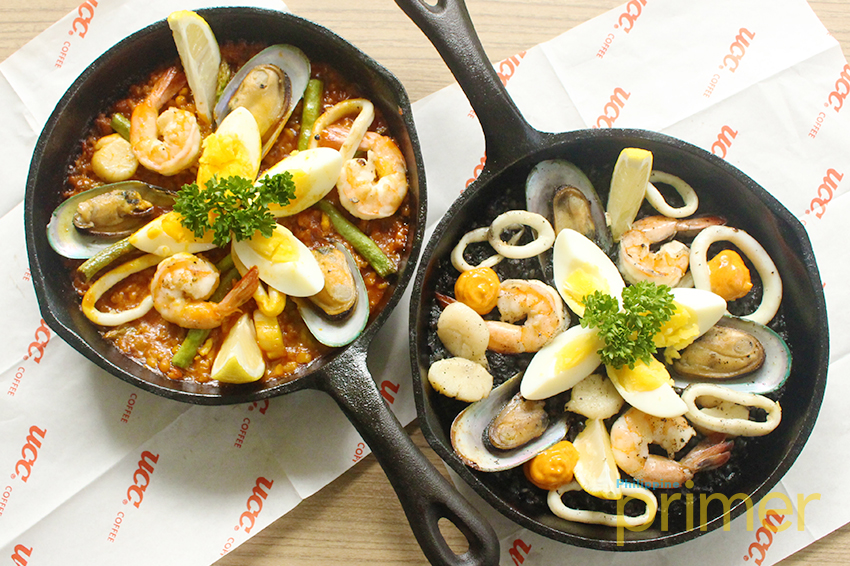 SEAFOOD PAELLA (P750) with Saffron Adlai, prawns, scallops, squid, mussels, chorizo, chicken ,and gabanzos. NEGRA PAELLA (750) with squid ink, Adlai, onions, bell peppers, prawns, squid, and aligue aioli.
Aside from their main offerings, UCC chefs have managed to incorporate Adlai grains to desserts, as they have these sweet treat for a great gustatory experience.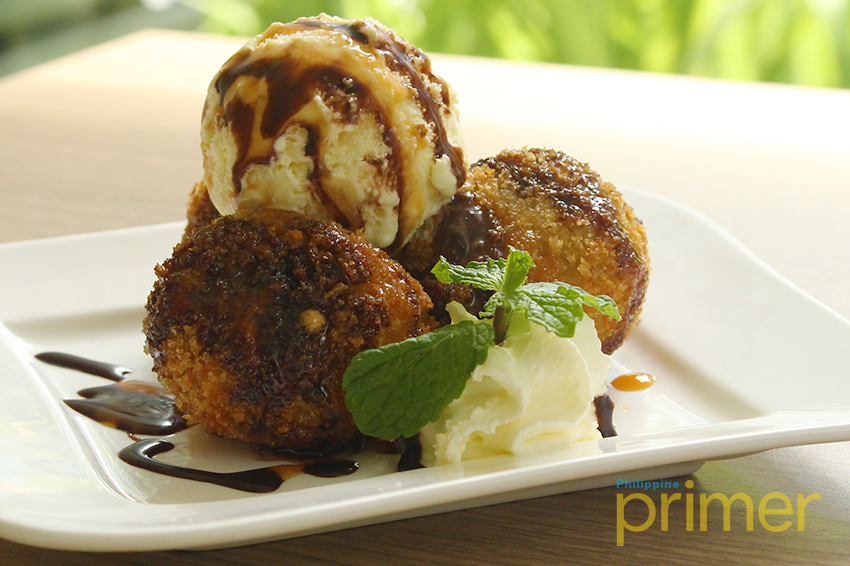 CHAMPORADO ADLAI ARANCINI (P350). Chocolate-stewed Adlai balls with Vanilla ice cream and whipped cream.
What are you waiting for? Check out these dish offerings and get the best of their Adlai menu! This is available at UCC Eight Coffee Bar and UCC Mentore.

Park Terraces Square, Palm Drive Cor. Ayala Center, West Dr, Makati

7:00 am to 12:00 am (Sunday to Thursday); 7:00 am to 1:00 am (Friday to Saturday)