Old world Spanish Charm at Bistro Amarillo
Want to dine in at a restaurant that has that Old World Spanish charm? Head now to Bistro Amarillo.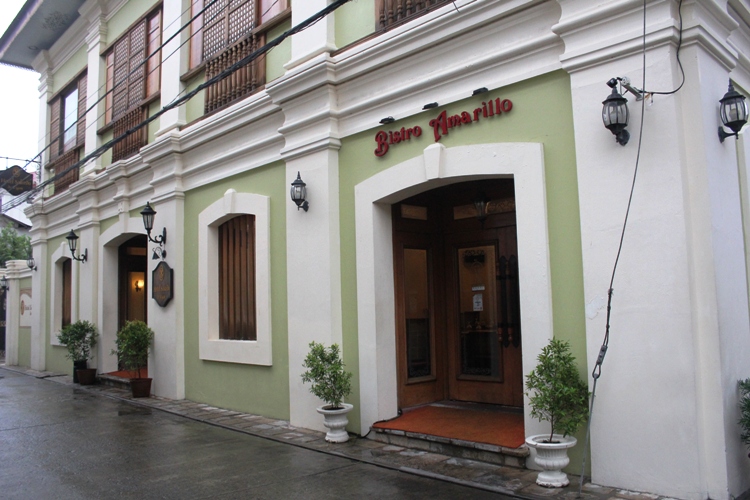 Bistro Amarillo
Bistro Amarillo is the in house restaurant of one of the well-known hotels in Vigan, the Hotel Salcedo. Bistro Amarillo is one of the favorite restaurants to go to by locals and foreigners, due to its flavorful dishes and also, its beautiful architectural look.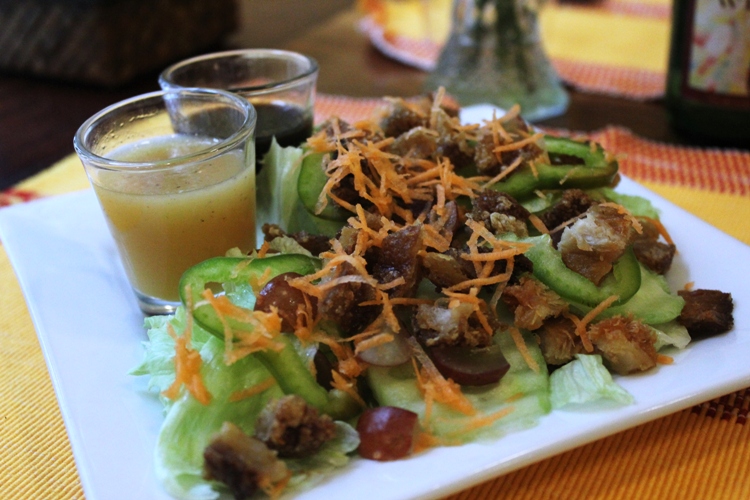 AMARILLO BAGNET SALAD (P198). Leafy green salad topped with small bagnet bites.
You'd easily know that it's Bistro Amarillo when you see the corner most door of the Hotel Salcedo. As you enter inside, you would feel like you are in Spanish restaurant where you'd see a modern architectural setting, a type of interior you would really love to dine in over and over again as it has the pleasant ambience perfect for those who want to just spend a nice and hearty breakfast in this café.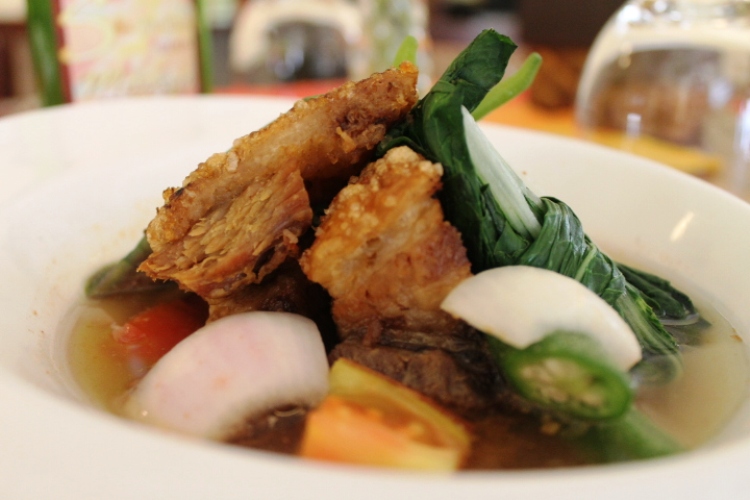 SINIGANG NA BAGNET (P198). A Filipino sour soup with bagnet for its meat.
KARE-KARENG BAGNET (P298).  Stew with peanut sauce topped with bagnet.
Bistro Amarillo is also known for its sumptuous Vigan favorites turned into delectable dishes. Their Amarillo bagnet salad is really one to try, as they try to incorporate Vigan delicacies into a flavorful dish loved by kids and adults alike. Aside from that, they also have their own take on bagnet (deep-fried pork belly) that's a popular delicacy in Ilocos. When dining here, you should also try their sinigang (sour soup) bagnet and kare-kareng (stew with peanut sauce) bagnet so that you'd know what other dishes can be cooked with it.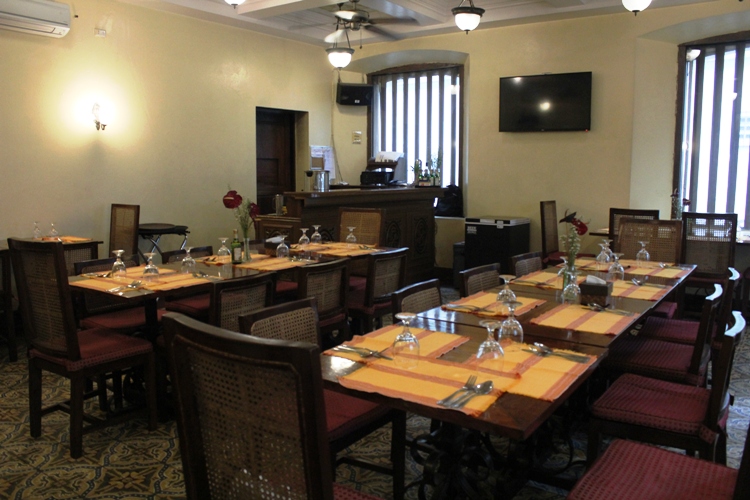 Interior
The whole place can seat around 80 to 100 guests at a time so it's really a great choice for those who visit in groups. Come here anytime you want from breakfast, lunch, or dinner and you will surely be attended by their accommodating staff. We recommend that you try their Ilocano dishes because you are in for a great treat here!  This fine restaurant is surely a must-visit place when in Vigan so don't miss this out on your restaurants-to-try list.
Discover a modern take on Ilocano dishes and try it here at Bistro Amarillo!

Gen. Luna, Vigan City, Ilocos Sur

0998-537-6337/ 0917-856-4588

6:30 am to 10:00 pm (Monday to Sunday)