Jiro Izakaya Sushi Ramen In Angeles Pampanga Boasts Japanese and Western Sushi Rolls
It takes up so much love, confidence, and guts to put up a restaurant driven by a goal to offer something value-added on top of what is being offered.
But couple Mr. & Mrs. Vincent Anthony and Mildred Roque mustered enough confidence, capital, and guts to put up JIRO Izakaya Sushi Ramen, in the belief that they could offer Japanese favorites and Western-style sushi rolls differently, if not better.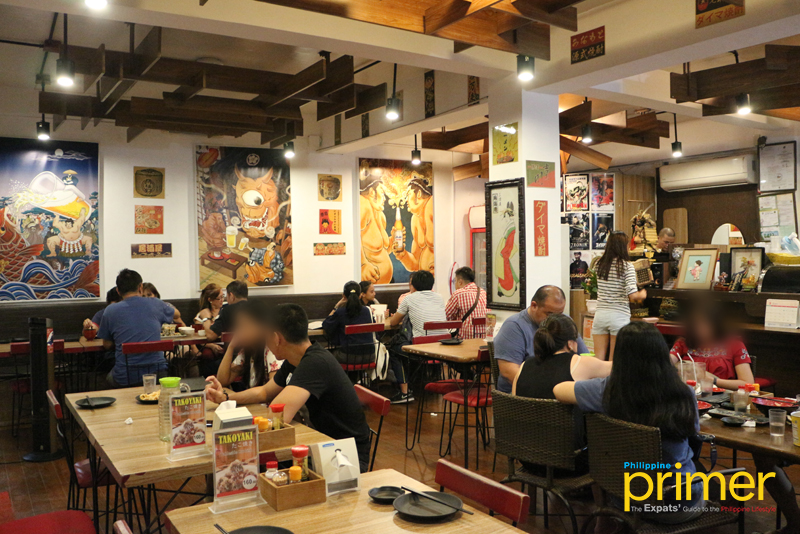 Customers from different walks of life and nationality pay a visit at Jiro to taste Japan's favorites
Indeed, JIRO has been uniquely better, creating a buzz in the food industry as well as the media with their ever famous Volcano Roll (Php 280)—a salmon sushi roll with cream cheese and Jiro's signature special sauce. Because of the popularity it has acquired, especially in the metro, JIRO has obtained the rights of the "Volcano Roll" trademark under the Intellectual Property Office of the Philippines.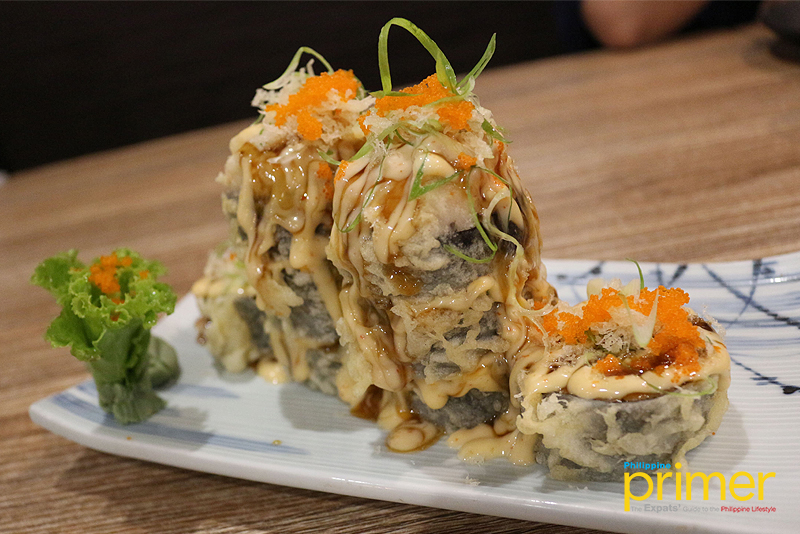 Volcano Roll (Php 280)
While most Japanese dishes served in JIRO are seafood and vegetable-based, they also try to highlight calorie content and health benefits of some dishes, especially during the New Year when people pledge to lose some weight; and during the Lenten Season, when there is abstinence from meat.
But of course, a Japanese meal wouldn't be complete without everyone's favorite main courses like Jiro's very own Beef Gyudon (Php 290), a rice bowl topped with US beef and egg and Ebi Tempura (Php 305), which you can pair off with hot steamed rice.
Beef Gyudon (Php 290)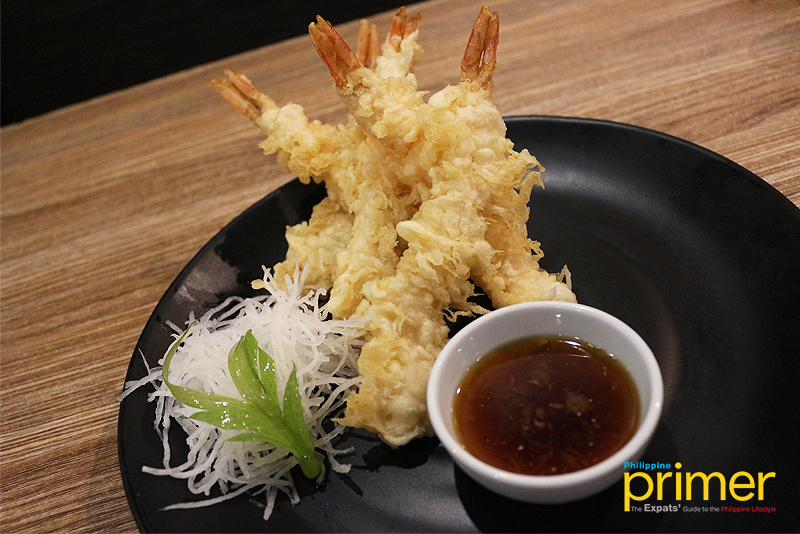 Ebi Tempura (Php 310) 
While for those with big appetites, you might want to try their Grilled Salmon Head (Php 190), or the Grilled Salmon Combo (Php 425) of salad and a main course meal, consisting of spicy tuna salad and salmon belly yakitori.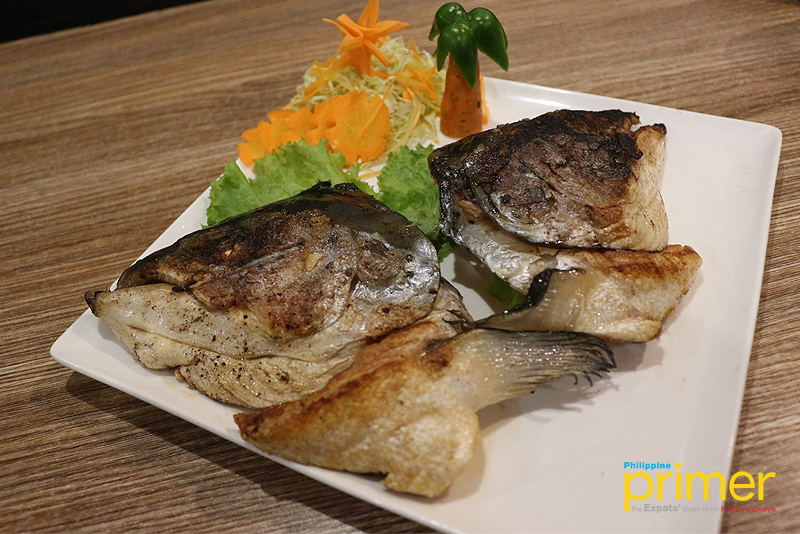 Grilled Salmon Head (Php 190)
You shouldn't also miss a simmering bowl of their Jiro Beef Ramen (Php 290), everyone's all-time favorite ramen, and pair it off with their Salmon Aburi Sushi (Php 185) topped with mayo and signature Jiro sauce and hand torched leaving a sweet-smoky flavor that's perfect for someone who wants a different blend of taste for sushi.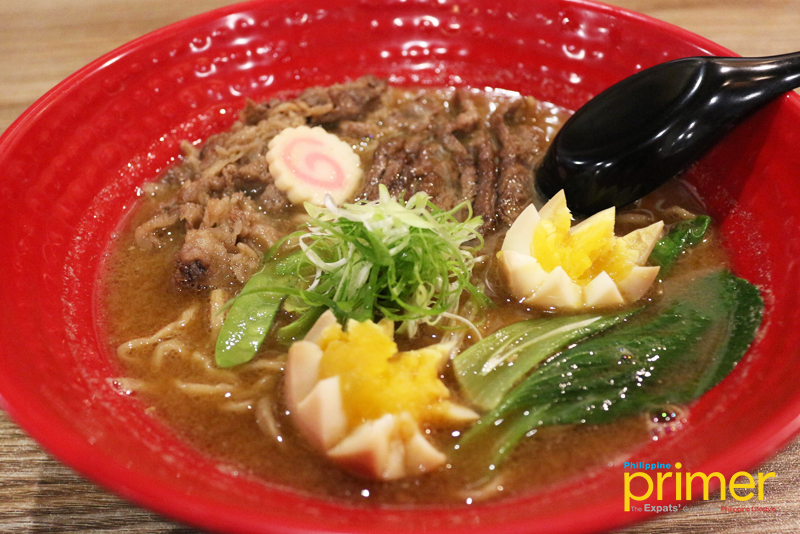 Jiro Beef Ramen (Php 290)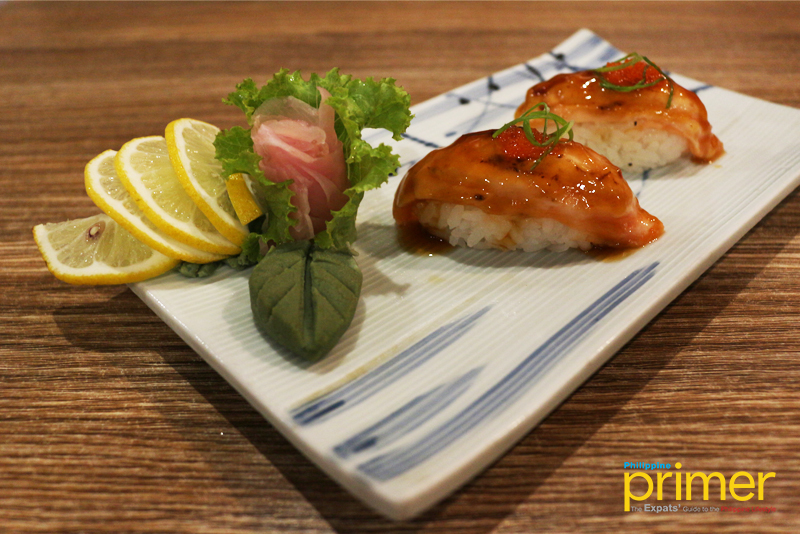 Salmon Aburi Sushi (Php 185)
If you couldn't choose which is which, you can just order their Mixed Sashimi (Php 400), and have a taste of it all. Just sprinkle the calamansi, also known as calamondin, for an additional boost of flavor.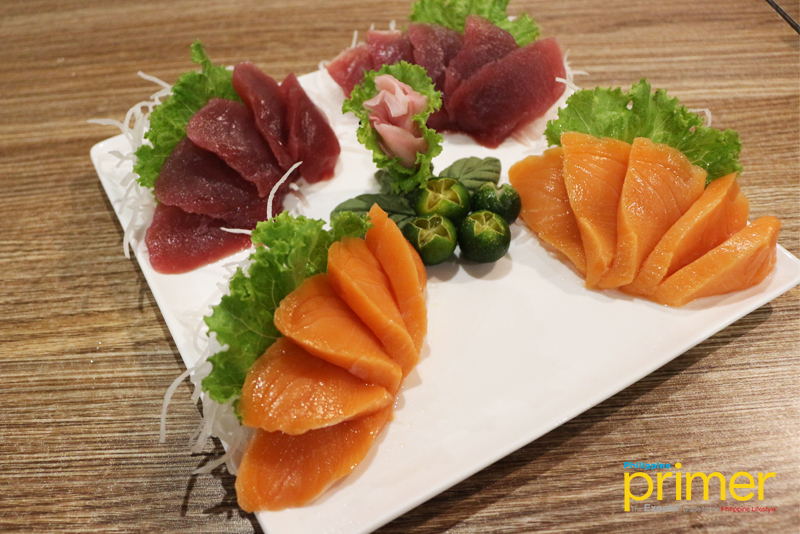 Mixed Sashimi (Php 400)
JIRO has been continuously experimenting to provide customers the best marriage of Japanese and western style sushi rolls. Thus, just last year, 'Sushi Bar By JIRO' was born.
Two outlets opened in 2017 alone in May and in September, respectively: first in The Yard food park along the bustling Pandan Road in Mining, Angeles City, and more recently, in the newly-conceptualized Tree Park of SM City Clark, Clarkfield, Pampanga, which is a first of its kind.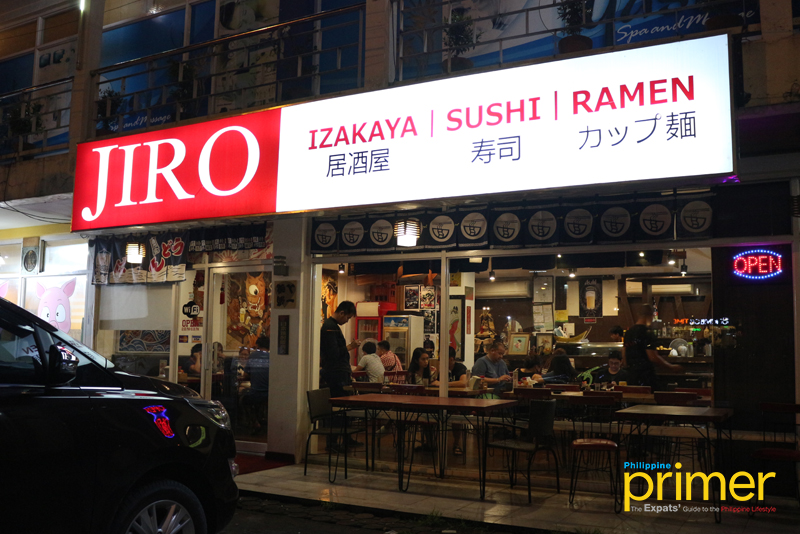 JIRO Izakaya Sushi Ramen is just along the Fil-Am Friendship Road boasting a variety of Japanese favorites 
Enjoy a competitive Japanese selection here at JIRO Izakaya Sushi Ramen. They also do deliveries within Pampanga–just check out their website mangan.ph.
Also read: Abe's Farm in Mabalacat, Pampanga Is A Hidden Sanctuary of Authentic Kapampangan Cuisines
---
This also appears on Philippine Primer Japanese Magazine's November 2018 issue.
General Information
G/F EG Building, Fil-Am Friendship Road, Bgy. Cutcut, Angeles City, Pampanga
(045) 458 4633
0923 805 7148
jiroizakayasushiramen@gmail.com