Butamaru in Westgate: A Heartwarming Joint of Ramen Goodness
Butamaru is a ramen joint in Westgate, Alabang that specializes in pork-based broth.
Established in 2014, this ramen joint is inspired by the variations of the Hakata style ramen that originated from Fukuoka prefecture. In Japanese, 'Buta' translated to pork and 'Maru' means circle.
The interior inside is simple and straight to the point. On the first floor, you'll see a counter or bar area patterned from the restaurants in Japan. Meanwhile, the second floor has a bigger space and serves as the main dining of the restaurant.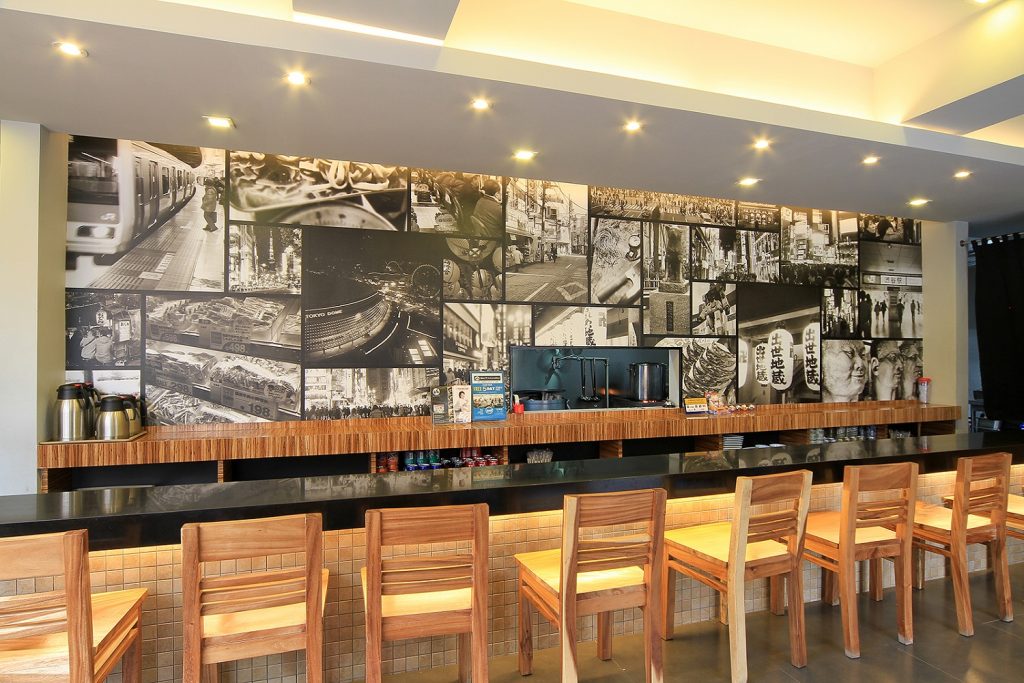 To get the perfect ramen, Butamaru's Filipino owner flew to Fukuoka to research the ways of ramen. He also learned about the right procedure and marinating of Chosu pork to get his desired consistency. And a proud product of this research is Butamaru's masterpiece—the Tonkotsu-based Shoyu Soup (Php 320).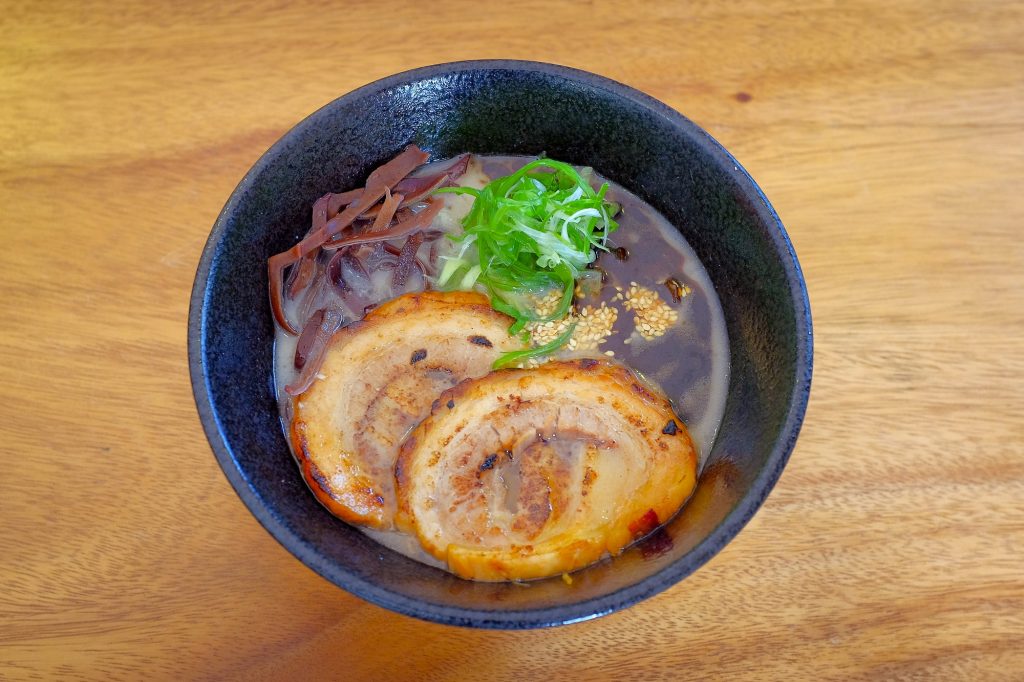 Shoyu Ramen (Php 320)–
Their soup is thick yet leaves a clean aftertaste; a perfect match with their thick noodles and tender chasu that melts in your mouth. Both the broth and noodles are made from a recipe by a master artisan from the Ooita company in Japan.–
For a deep yet mild flavor, try their Curry Tantanmen (Php 370), a creamy type of ramen infused with curry powder. It is mixed with minced pork, white sesame seeds, and peanuts. You can choose from the spicy or mild flavor and soft or hard noodles.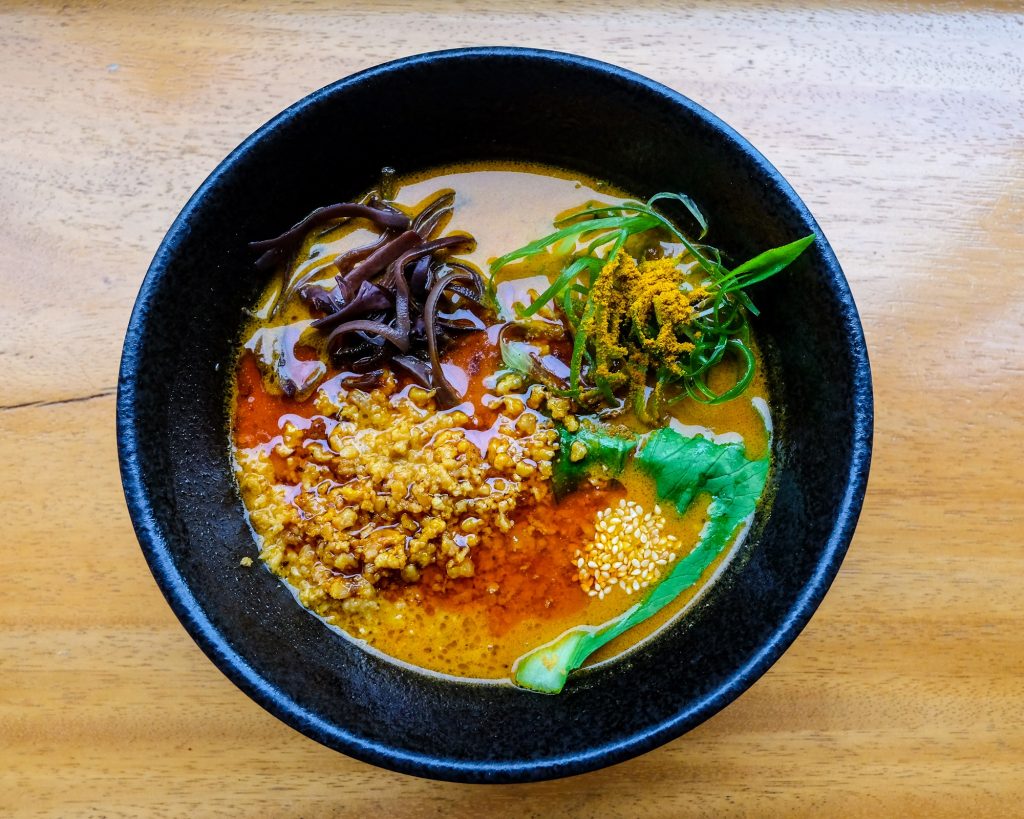 Curry Tantanmen (Php 370)
One of the dishes that would go well with Butamaru's ramen is their Toriten (Php 210), a tempura-style fried chicken with ponzu sauce famous in Oita Prefecture, Japan.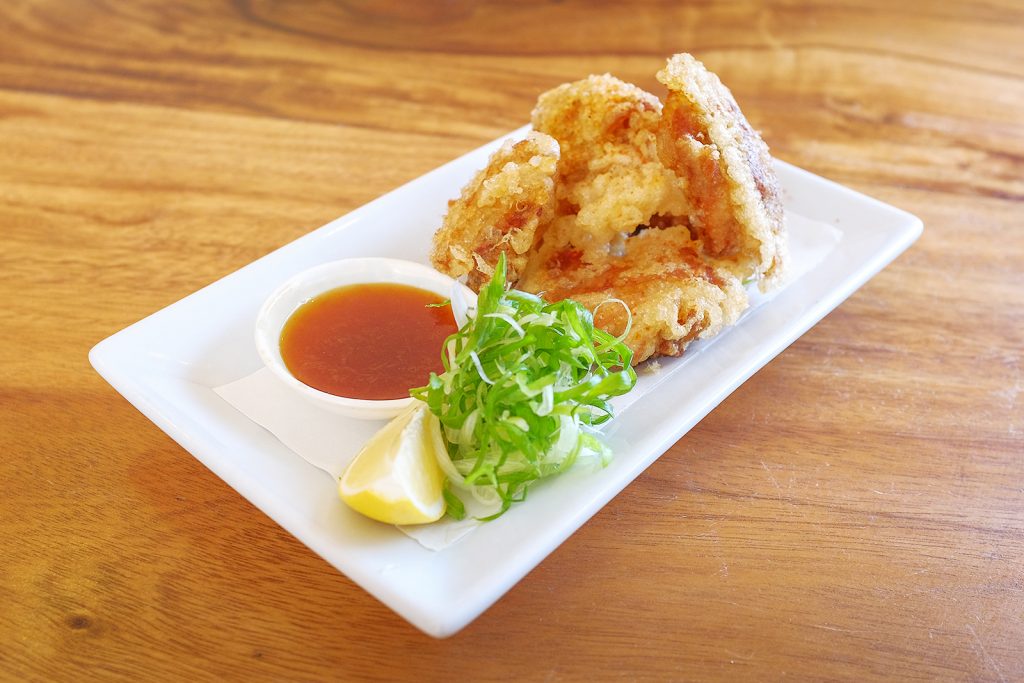 Toriten (Php 220)
If you found yourself in the South, make sure to drop by Butamaru and order their Tantanmen ramen and gyoza.
How to get here:
If you are coming from SLEX, take the Alabang exit going to Alabang-Zapote Road. Make a right turn shortly after you pass by CW Home Depot to enter the Westgate Center square.
Westgate Center is located near S&R Membership Shopping Alabang and Acacia Hotel Manila.
---
Images courtesy of Butamaru

CE405 Westgate Center, Filinvest Corporate City, Alabang