From gastropub to cafe: Café Bigaa
Located at the corner of Florentino and Plaridel Streets, Café Bigaa used to be the main concessionaire of Vigan Plaza Hotel, one of Vigan's pioneer accommodations.
It got its name from the same word that locals say gave birth to the name Vigan. When it reopened in 2014, it was the first gastropub in town: a place where people can go to and have a drink. After a year, they decided to turn it into a restaurant while still retaining some of its gastropub charm.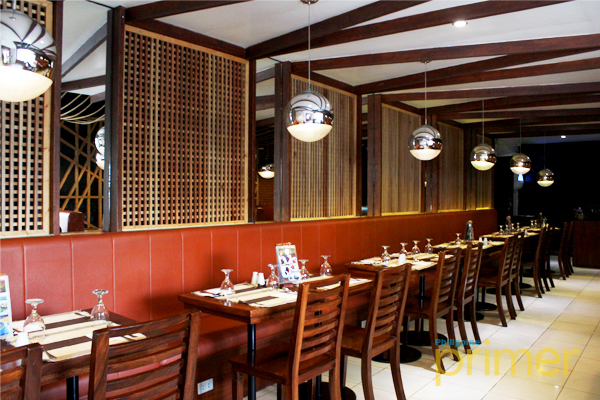 The interiors are set-up in such a way that you won't feel like you're in a fancy restaurant. The restaurant is dimly lit, perfect for those who want to have a cozy setting. For a brighter dining setting, you can also choose to sit at one of the tables on the second floor.
They specialize in bringing out the best of local ingredients, using them both in traditional ways (bagnet, pinakbet, longganisa, etc.) and in Western dishes like pasta.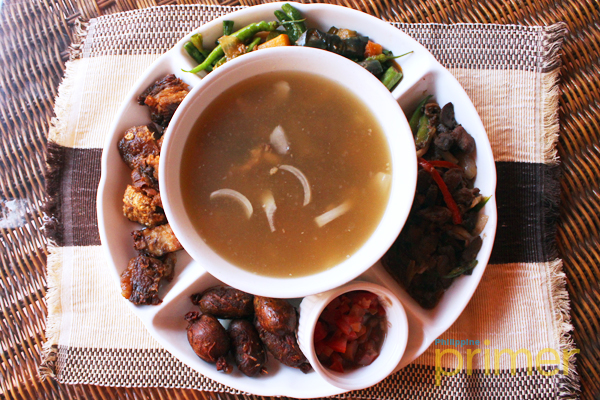 One of their recommended dishes is the Vigan Sampler (P700), a serving of Ilocos Sur's most popular dishes: bagnet (deep-fried crispy pork belly), pinakbet (steamed mixed vegetables in fish or shrimp sauce), longganisa (Spanish sausage), pork daldalem (pork liver in vinegar and soy sauce, also known as igado), and a bowl of hot sinanglaw (boiled cow innards with kamias and bile).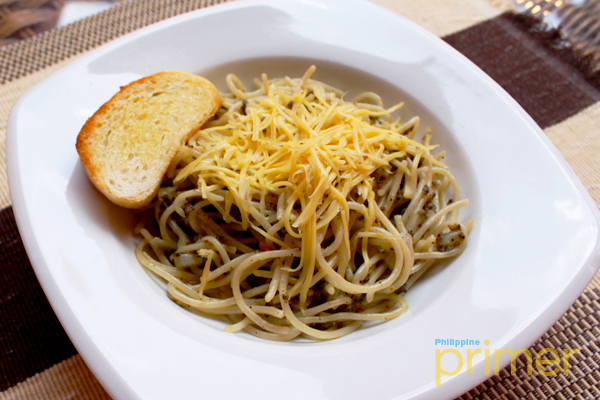 They also have the Rusangis pasta with cream sauce (P190), a simple pasta dish with rusangis, a local shellfish, as its main ingredient. Most of their dishes are good for two, with process ranging from P200 to 400 per serving.
You can find Café Bigaa at Mena Crisologo St., Brgy. 2, Vigan City, Ilocos Sur. They are open from 6:00 am to 10:00 pm daily, and can seat 56 people. They are open for walk-ins, but should you wish to reserve your table you can call 077-722-1527, 077-632-0318, or 077-722-8553. You can also call them via mobile at 0917-799-9874.
Mena Crisologo St., Brgy. 2, Vigan City, Ilocos Sur
077-722-1527, 077-632-0318, or 077-722-8553
0917-799-9874
6:00 am – 10: pm daily