Sincerity Cafe and Restaurant
Sincerity is no stranger to the limelight being featured many times in several blogs and magazines. Its garnered fame is all because of one dish— fried chicken! There have been talks that it's the best fried chicken in town. You can find out for yourself and discover the truth by visiting the legendary restaurant in Binondo, Chinatown.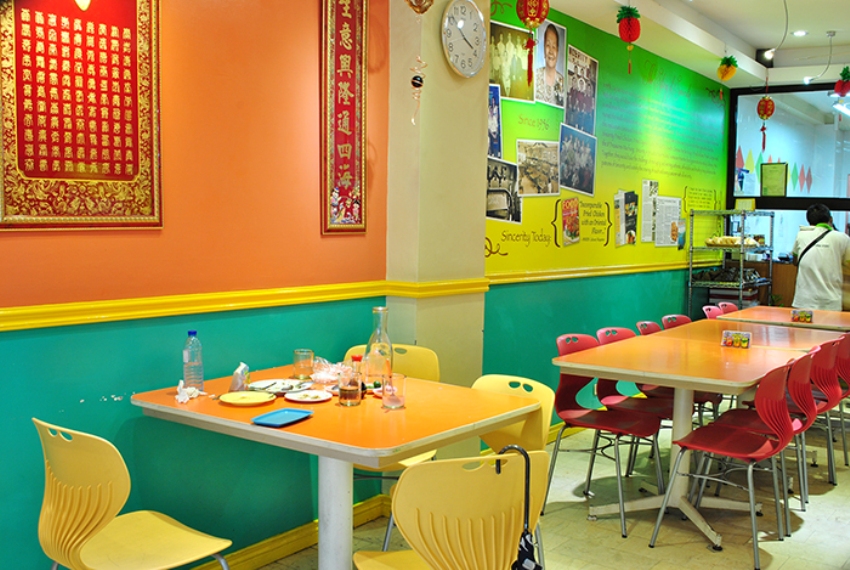 The interiors of Sincerity sports bright colors reflecting the festive and flavorful fried chicken they're known for. Besides that, there's really nothing fancy but the food itself. Fret not when it gets jam-packed, Sincerity has a second floor where there will be most likely a free table.
And of course, the quintessential must-get is the Sincerity Fried Chicken which can be ordered in half or whole serving. It has a soft and chewy texture and doesn't need a sauce to enhance its flavor as it's already good on its own.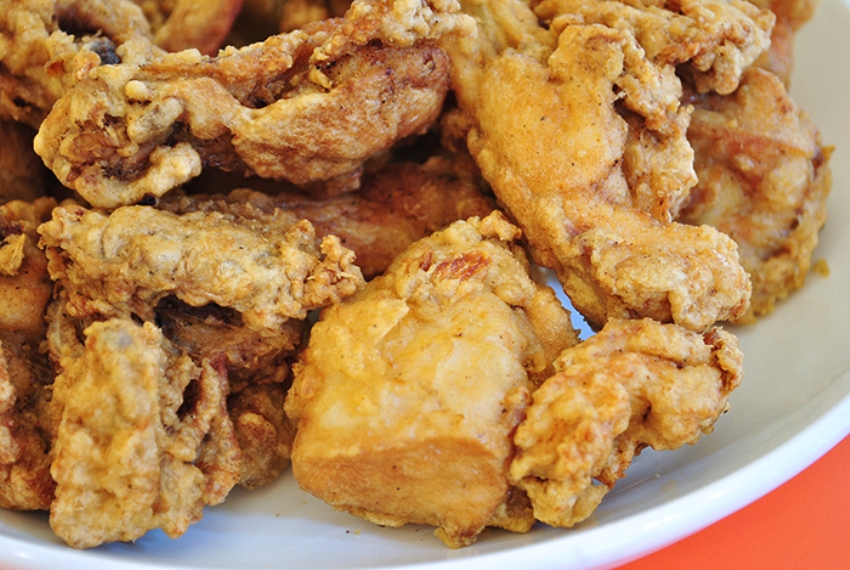 Sincerity Fried Chicken (Half P150, Whole P300)
The fried chicken is usually partnered with the Fried Oyster Cake. It may strike as bizarre for some given the slimy texture upon the first bite. But it can be eventually enjoyed and appreciated after a few more bites.
Fried Oyster Cake (P140)
There's no other way to find out if it's indeed the best fried chicken in town but to visit Sincerity and see (and taste!) for yourself.

#497 Yuchengco Street, Binondo Manila

(02) 241 9991 / (02) 241 9972

Mon – Sat: 9am – 9pm / Sun: 9am – 2pm