Downtown Cafe in Angeles, Pampanga Gives A Retro Twist To Kapampangan Cuisine
Serving Kapampangan cuisine in retro style, Downtown Cafe in Angeles, Pampanga is a modern panciteria serving consistently excellent Filipino food with emphasis on the local dishes of Pampanga with Chinese influences.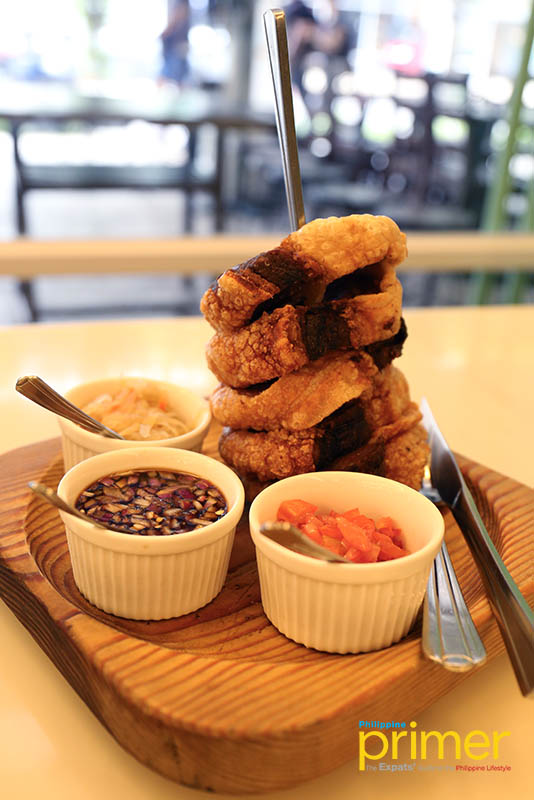 Bagnetta (Php 650)
Owned by Kapampangan celebrity chef Claude Tayag and wife Mary Ann Quioc, Downtown Cafe is the spin-off of the lovely private dining space Bale Dutung which is also located in Pampanga. As Bale Dutung makes a name for itself in the restaurant scene, Downtown Cafe offers its own unique charm.
Chef Tayag who was born on the 50s made the retro era his inspiration for Downtown Cafe. The era when jukebox, black and white tiled floor, and coca-cola displays were a huge hit. Aside from the hip interior that sets Downtown Cafe apart from others, it is the remarkable dishes they offer that stand out the most.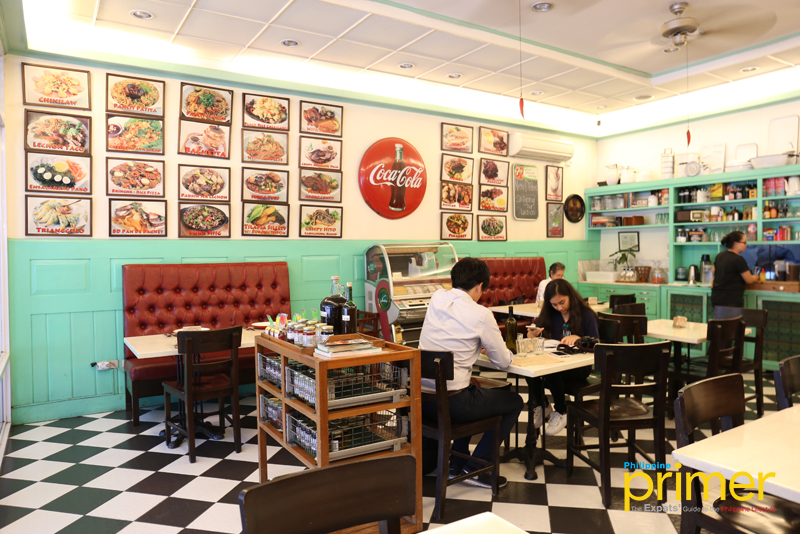 The retro-hip interior of Downtown Cafe
One of the unique dishes they have at Downtown Cafe is their Crispy Aromatic Spring Duck rubbed with secret homemade ingredients. It is served with mandarin pancakes, mango salsa, cucumber and hoisin sauce on the side.
If you think spring ducks are best paired with rice, here in Downtown, they serve it in a unique way by cutting the meat into small pieces, carefully mixing it with the mango salsa and hoisin sauce to make a filling for the mandarin pancake wrap.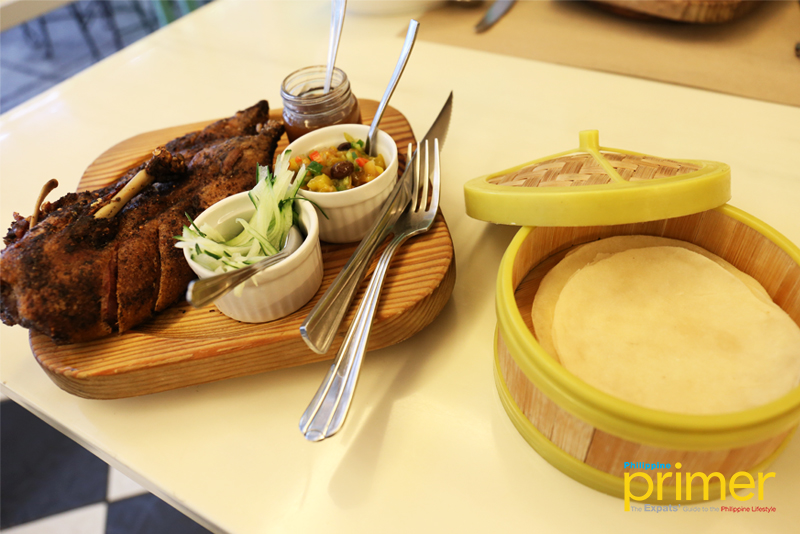 Crispy Aromatic Spring Duck (Php 670)
For the main course, try a different version of rice with their serving of Talangka Rice. The rice comes with a mixture of crab fat and fried crablets plus sofrito. To make it flavorful, sprinkle it with calamansi instead of the usual vinegar. The sour finish of the calamansi will complement the not so salty crablets.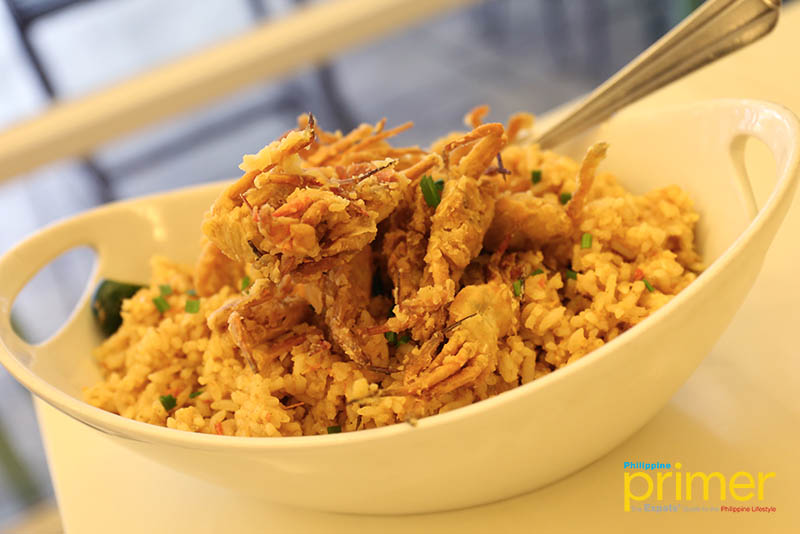 Talangka Rice (Php 250)
The talangka rice can either be a stand-alone dish or you can also pair it with other viands such as the ever famous Bagnetta. It's a rolled pork fried to a crisp bagnet-style with pickled papaya, and soy-vinegar in the sides.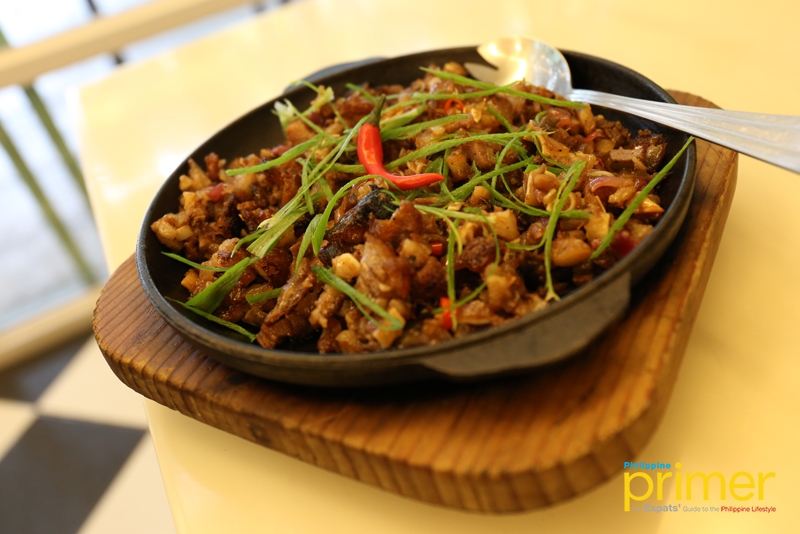 Pork Sisig (Php 220)
Aside from the Bagnetta, try the signature "Kapampangan spice" which you can get from their Pork Sisig (Php 220) that is traditionally best with soy sauce and chili pepper.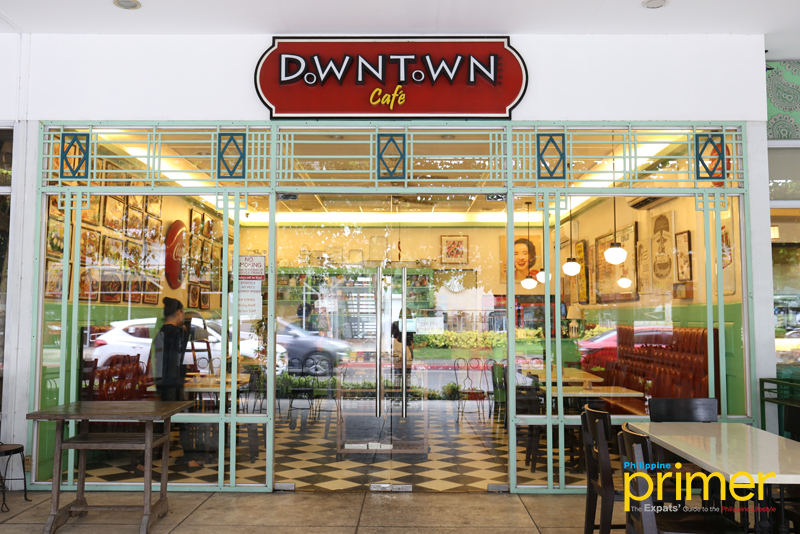 Downtown Cafe in Angeles, Pampanga
While Bale Dutung is strictly for reservation, Downtown Cafe is open for walk-ins. For those who would like to try dishes served in Bale Dutung, you may also try it at Downtown Cafe, located at 1B Plaridel St, Nepo Quad, Angeles City. They are open from 9 a.m. to 10 p.m. daily.
---
This also appears on Philippine Primer Japanese Magazine's November 2018 issue.
General Information
1B Plaridel St, Nepo Quad, Angeles City, Pampanga
0917-535-9198; 0917-676-1689; or 0949-970-0882
9 a.m. to 10 p.m. (Mon. to Sun.)